San Antonio Spurs: 5 Players That Would Give Them a Legit Shot at the Title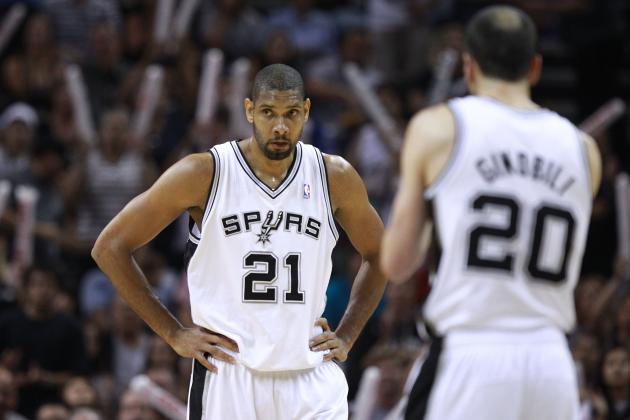 Jed Jacobsohn/Getty Images

Even though the upcoming trade deadline is expected to be less active than ones in recent years, it is still an exciting, nerve-wracking time to be an NBA fan. Even if trades do not necessarily go down in the end, the number of rumors that abound from every source out there seemingly makes for a chaotic, fun experience in which you do not know what to believe anymore.
The San Antonio Spurs are always their low-key selves during the trade deadline, refusing to acknowledge they have had discussions with any team but still open to a move if the right deal comes along. A few years ago, they nearly swapped Brent Barry for J.R. Smith. The trade fell through at the last minute, apparently.
The biggest move they made was dealing Malik Rose and his lovable personality and bad contract for the size and length of a then-young, agile Nazr Mohammed. A perfect low-post player to put alongside Tim Duncan, the Spurs went on to win the 2005 title as a result of Mohammed's strong play in the post.
As of now, I would be surprised if the Spurs make a last-minute move. Yes, T.J. Ford retired on Monday, and many believe the team does not have a backup point guard; but Gary Neal has played both the one and two spots with confidence this season. The Spurs will not make a reach to get a backup point guard at this point, despite the unfortunately loss of Ford.
However, that does not mean they will not make a move at all.
Here are five players that they should target with the deadline fast approaching.
Begin Slideshow

»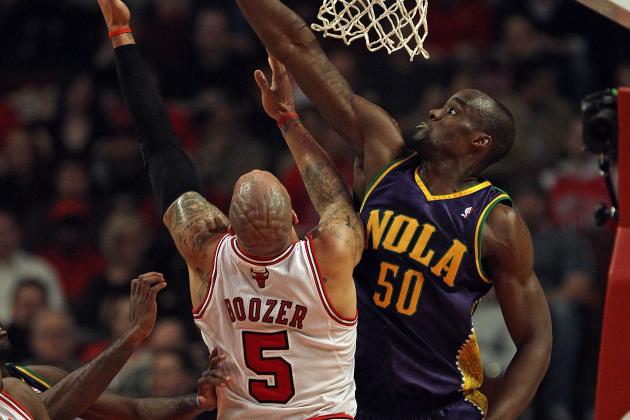 Jonathan Daniel/Getty Images

The New Orleans Hornets have made it clear that they are listening to offers for Okafor. The Spurs need a powerful, physical defensive center who can swat a few shots away. DeJuan Blair, while definitely an energizer bunny in spurts, does not have the size or defensive instincts down low that the team desperately needs.
It is a reach, but if the Spurs could somehow convince New Orleans to take on Richard Jefferson's contract, while agreeing to part with Blair and a pick or two in the mix, then it is not impossible to see it happening. Jefferson, while still not living up to the expectations placed upon him, has proven to be a phenomenal three-ball threat, as well as consistently healthy. Okafor has had to battle injury problems for most of his career.
It is a risky move for the Spurs depending on Okafor to stay healthy, while dealing away Jefferson and most likely giving the starting small forward responsibilities over to Danny Green—but it is certainly a move to consider making. That is if the Hornets are open to it. Which is a big if.
To me, New Orleans gets an overpaid but steady and reliable wing-man, a new power forward that fits neatly into their youth movement, and possibly a pick or two that could prove valuable down the line, while San Antonio improves a defense that is not the same compared to four to five years ago.
Jonathan Daniel/Getty Images

He might be the scariest looking player in the league. For the intimidation factor alone, as well as the fact that he is seven feet tall and knows his way around the rim, Kaman is definitely an intriguing possibility.

Kaman is irrefutably a more polished offensive player when compared to his teammate Okafor. Add in a so-so mid-range game and the ability to get the occasional block or steal, all with a price tag of over $14 million coming off the books, it is not hard to see why many want him.

It is unlikely the Hornets will deal him unless they can get a team to give them a very good prospect or star who has a year or two left in his tank of prime years ball.

The only conceivable offer the Spurs could make would be RJ, Blair, and possibly James Anderson or a pick.

Kaman would be a great fit next to Duncan, but it is probably not going to happen.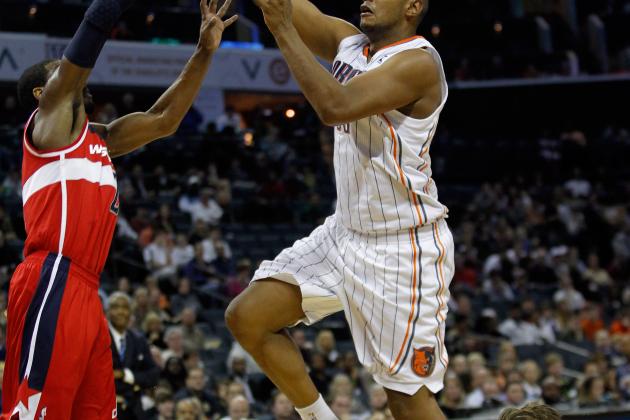 Streeter Lecka/Getty Images

He is good friends with Tony Parker, he plays multiple positions, takes smart shots, plays good defense thanks to his deceptive wingspan, and it looks like he is on the way out of Charlotte.

Diaw would be the cheapest, most ideal move the Spurs could make should he become available soon.

He does just about everything—a little scoring, some rebounding and even flips a few nice dimes.

If Parker can lead the recruiting effort and convince Diaw to fill possibly a sixth man role off the bench, I do not see why he would turn it down.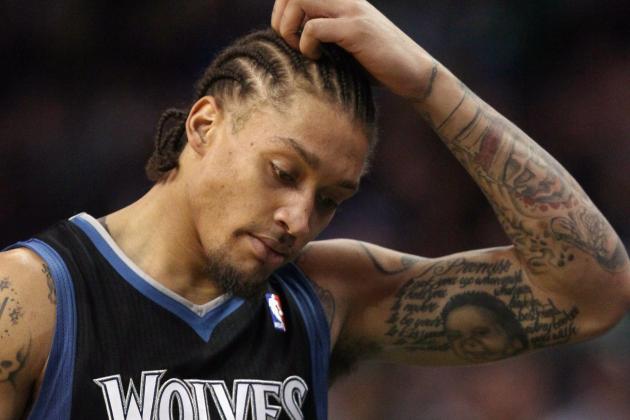 Elsa/Getty Images

Hear me out.

It is rumored that all the T'Wolves want is a first-round draft pick in exchange for Beasley. San Antonio has to be at least a little bit interested, right?

Their first-round pick probably will not be that good, because they will be a No. 2 or 3 seed out West, meaning taking a gamble on a player of Beasley's talent might make perfect sense.

Richard Jefferson was rumored to be nearly amnestied before this season. Instead of being the cutting, penetrating, athletic threat the Spurs wanted when they traded for him, he is clearly used to hit a corner three once in a while and finish easy fast breaks. Think about it Spurs fans, when was the last time you saw RJ drive and finish strong, not counting fast breaks?

Beasley is a disappointing figure with a dark past, but the Spurs have a history of taking troubled players under their wing and getting them to adapt to their game plan.

Beasley's playing time has been cut drastically, and it is obvious that the T'Wolves would just like to get him off of their hands.

Throw in the equally disgruntled James Anderson somehow into the mix, maybe the T'Wolves bit and the Spurs get some athleticism along the wing.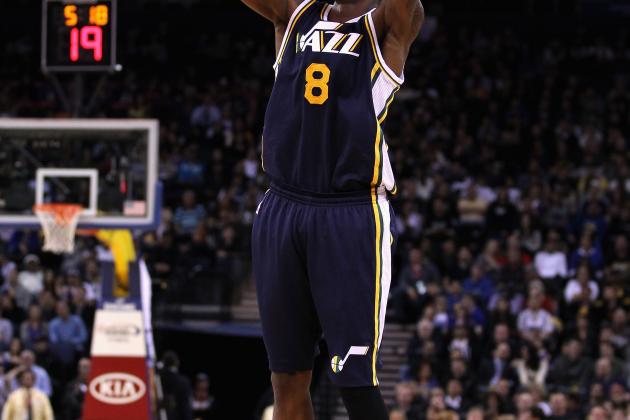 Ezra Shaw/Getty Images

It is no secret that the Spurs could use help defensively on the perimeter. Rumor has it that they courted a lot of small forwards in the offseason, including Howard, in hopes of acquiring a role player that would play hard-nosed defense.

It is being reported that the Spurs have talked to the Jazz about Howard as the trade deadline approaches, with them willing to part with recent fan favorite Danny Green. If the Spurs could somehow hang on to Green and deal James Anderson and a future pick for Howard's services, this could be a crucial move.

Currently, they are right in the middle of the pack defensively. When the Spurs won titles, they were excellent in every facet defensively.

Howard is a little older and a little slower, but if the price is right and he comes in concentrating on shutting down the opposition's biggest threat, I say go for it.