Manchester United: 4 Possible Successors to Sir Alex Ferguson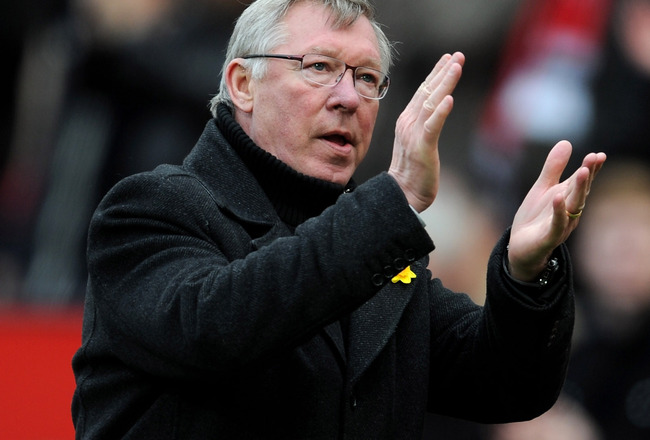 Michael Regan/Getty Images
At 70 years of age, it is expected that Sir Alex Ferguson has started thinking about retirement.
After 24 (and counting) illustrious seasons at United, much of their success can be accredited to him and they will be hard pressed to find a manager that could potentially replicate what he has done in Manchester.
That said, there are some very qualified candidates for the job, and these four should receive special consideration from the Reds.
David Moyes, Everton Manager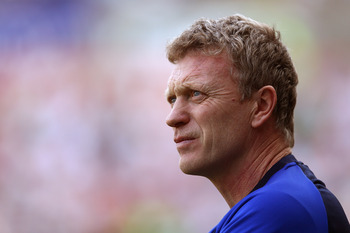 Richard Heathcote/Getty Images
Over the past few years, there has been talk of Moyes becoming the next manager at United, which is completely justified.
In his time with the Toffees, Moyes had made a name for himself and for Everton despite the limited financial resources available.
Moyes found success by purchasing lesser-known players and developing them to their full potential. Some of these players include Leighton Baines, Tim Cahill and of course Wayne Rooney, who even played for the Everton youth squad.
Under Moyes, Everton has come to be known as a disciplined, gritty team that focuses on team play rather than individual production, at which they have been successful.
Ten years from his start in Merseyside, Moyes can brag about seven top eight finishes, leading to four qualifications for Europe. (one Champions League, three Europa League).
This year, Everton, even after the departure of Mikel Arteta, aren't far off from that, sitting in ninth place with quality wins against Chelsea, Manchester City and Tottenham.
Moyes' managerial skills don't look so great on the surface, but upon second glance, you can see he may well be one of the best managers in the world.
Fabio Capello, Ex-England Manager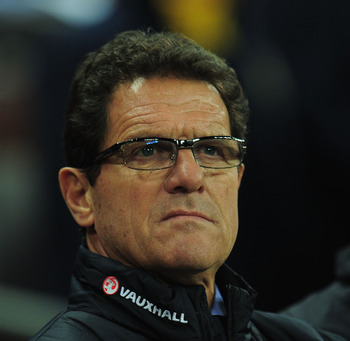 Shaun Botterill/Getty Images
With 25 years of managerial experience and seven league titles (two with Juventus were revoked), Capello clearly has the credentials to take over the reigns at United.
However, what really makes the possibility of Capello as United manager attractive is his existing relationship with many of their players.
From 2008 to 2012, Capello coached the England National Team, which included (and still includes) red devils Wayne Rooney, Michael Carrick, Michael Owen, Danny Welbeck, Chris Smalling, Ashley Young, Rio Ferdinand and Phil Jones.
Most of these players are starters or have significant roles as substitutes for United. As a result, Sir Alex's departure will be a smooth transition (whenever it comes), as a large chunk of players would be playing with a coach they have already played for, and know quite well.
In the end, this would be a favorable situation for everyone. Capello gets a job (he is currently unemployed) and United get a quality manager who can help them continue winning games.
Ole Gunnar Solskjaer, Molde FK Manager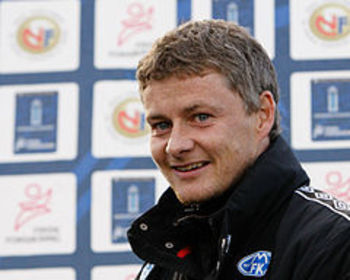 Although he is currently coaching hundreds of miles away in Norway, Solskjaer has major ties to England's Manchester United.
"The Baby-Faced Assassin," as he was referred to by United fans, was a Red Devil for 10 majestic seasons. A fan favorite, his prolific scoring ability led him to net 188 total goals, and cement a place in all United fans' hearts.
After retiring in 2007, he served as the head coach of United's reserves before heading back to his homeland Norway to coach Molde.
Besides his coaching experience (which isn't exactly eye-popping), Solskjaer has great playing experience that would be very beneficial to the players at United. Solskjaer knows the keys to success after winning countless titles at United, and with a young age for a manager (39), he could easily relate to the players in a way similar to what Roberto Di Matteo has done at Chelsea.
Solskjaer may not be the best option in terms of his managerial skills, but because of his valuable playing experience and overall prestige at United, Ole should certainly be near the top of their list.
Jose Mourinho, Real Madrid Manager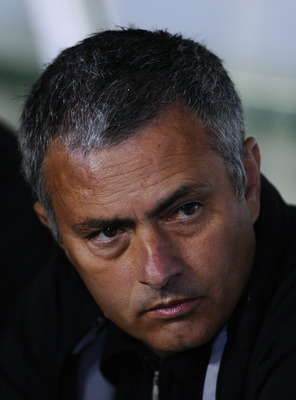 David Ramos/Getty Images
With Mourinho's infamously arrogant attitude, "The Special One" seems like a weird fit at the more classy United.
However, you can't deny his ability to win, a quality that the Reds have prided themselves on for the last two decades.
Mourinho has been able to win league titles in three out of four leagues he's coached in, leading Porto, Chelsea and Inter Milan to glory.
On top of that he's won two UEFA Champions League titles and eight domestic cups, including the prestigious Copa del Rey.
Ultimately, United's front office may feel Mourinho's over-the-top pretentiousness just isn't right for the club, but he at least deserves consideration based on his impressive achievements.
Keep Reading

Manchester United: Like this team?