NCAA Bracket 2012: Predicting Top 10 Bracket-Busting Stars for Opening Week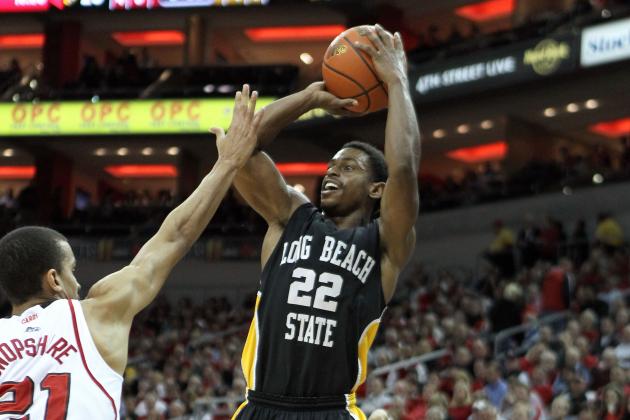 Andy Lyons/Getty Images

The brackets have finally been unveiled and the matchups have been pored over.
All over the country, people have picked their upsets, choosing among the many mid-major schools that have made a name for themselves this season.
But with so many schools to choose from, how can they be distinguished? One simple category is star power.
Every team needs that one player that it can turn to when a game gets tough, the crowd is yelling and the opposition seems unbeatable. Stars rise to the occasion.
For many players on mid-major squads, the entire team may have gotten national attention, but rarely are individuals mentioned. This is the time for those players to shine.
So which schools have an edge at an upset? Who will step up and make a name for himself in the NCAA Men's Basketball Tournament?
Here are the 10 best candidates.
Begin Slideshow

»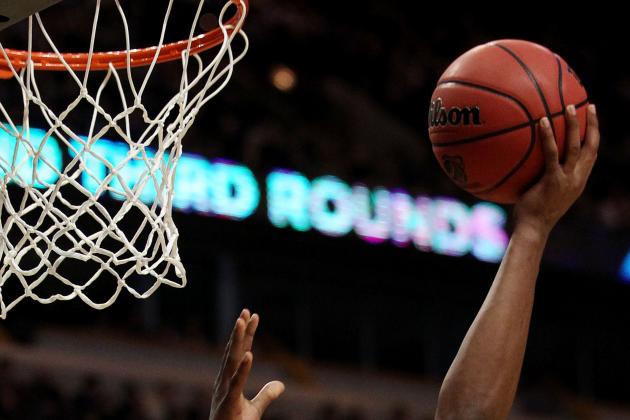 Jonathan Daniel/Getty Images

In the mid-major craze of 2012, everyone is quick to find the team that can be this year's Butler Bulldogs. Many have chosen the Wichita State Shockers, a five-seed out of the Missouri Valley Conference.
But it appears that those people have forgotten about another mid-major, namely, the VCU Rams. You know, that team that also reached the Final Four last season?
Yet again, VCU is an underdog, discredited in favor of flashier mid-major programs.
If Juvonte Reddic has any say in the matter, though, the Rams won't be forgotten for long.
Reddic is VCU's second leading scorer and leading rebounder, averaging 10.6 points per game and 6.8 rebounds. He is a sophomore and was around for the team's remarkable run last season.
The sophomore is a more seasoned player now and is able to contribute to his team in a number of ways. Reddic boasts an impressive 1.4 steals per game and 1.2 blocks to go along with his scoring and rebounding.
Reddic uses his length and quickness to disrupt stronger players and hold his own underneath. And remember, Coach Shaka Smart has proven that he can get his players to perform at their best on the biggest stage.
Before everyone prematurely crowns Wichita State king of the mid-majors, let Reddic and VCU have a say.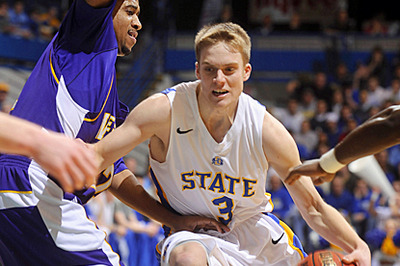 Nate Wolters might be the best all-around player in the country that no one knows about. Mostly because he plays for the South Dakota State Jackrabbits (one of the most fearsome mascots in NCAA tournament).
The junior guard is averaging 21.3 points, 5.2 rebounds and six assists per game, first on the team in each category.
The Jackrabbits are facing off against the Baylor Bears in the first round. Baylor is a team that has all the tools to be phenomenal, yet simply can't seem to get it together night in and night out.
Wolters can make his presence felt in so many different ways that he would be an asset to any team. And he will especially help South Dakota State in their bid to upset Baylor.
One of Wolters' biggest advantages is, simply, his body. He is the primary ball-handler and virtually the only true guard on the Jackrabbits' roster. Likely, then, Wolters will be matched up with Baylor's point guard, Pierre Jackson.
Jackson is 5'10". He is strong, but at that height there is only so much he can do.
Wolters, on the other hand, is 6'4". He has made a living crashing boards, driving into the lane and dishing to open teammates. Jackson is a great player, but Wolters can use his size advantage to win the matchup.
And let's not forget, this is South Dakota State's first NCAA Men's Basketball Tournament berth ever. The team will be ready to make a statement.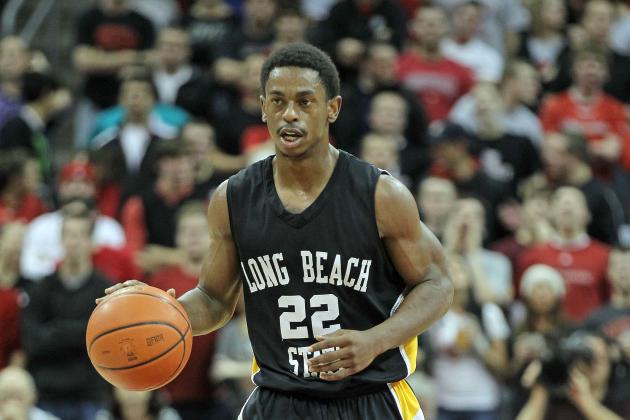 Andy Lyons/Getty Images

The Long Beach State 49ers played one of the toughest non-conference schedules in the country. Among the myriad of Top 25 teams the 49ers faced were the North Carolina Tar Heels, Kansas Jayhawks, San Diego State Aztecs and Louisville Cardinals.
And that's just to name a few.
So consider Long Beach State battle tested. And ready.
The key to the team's success in the NCAA Men's Basketball Tournament is none other than senior point guard Casper Ware.
Ware is leading the team with 17.4 points and 3.3 assists per game. He is the emotional leader of the team, having played four years for the 49ers and transforming himself into one of the best point guards in the country.
He performs his best when the lights are brightest. Consider his game against North Carolina—29 points, four rebounds and five assists. Or Kansas—16 points and four steals.
Ware's scoring has been held to single-digits just twice all season. Expect him to look to score early and for Long Beach State to come out strong.
Their matchup against the New Mexico Lobos will be tough, but the senior-led team did not put so much hard work at the beginning of the season for nothing.
Ware and Long Beach State are more than ready for the NCAA tournament.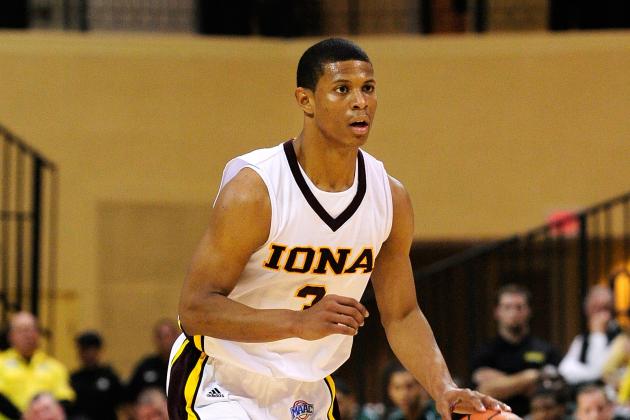 Sam Greenwood/Getty Images

The Iona Gaels were not a popular NCAA Men's Basketball Tournament pick. Many thought other teams like the Drexel Dragons or Mississippi State Bulldogs were more deserving.
Not me. Well, maybe more deserving. But definitely not more fun to watch.
If anyone can replicate the VCU Rams' astonishing feat last year—going from playing in the First Four games to the Final Four—it will be Iona.
Why?
Because the team can pass the basketball and shoot better than anyone.
Iona is ranked first in the country in assists and points per game and second in field goal percentage, shooting over 50 percent from the floor.
It all starts with senior point guard Scott Machado.
Machado leads the nation in assists, averaging just shy of 10 a night. He also contributes 13.6 points, five rebounds and 1.6 steals per game.
Machado engineers Iona's potent offense, leading fast breaks, finding open shooters and driving to the basket. The senior began the season with five straight games of 10 or more assists including a 14-point, 11-assist, five-rebound performance against the Purdue Boilermakers.
Simply put, whenever a team can move the ball and shoot as effectively as Iona can, it always has a chance. And of course, having a steady senior point guard makes all the difference.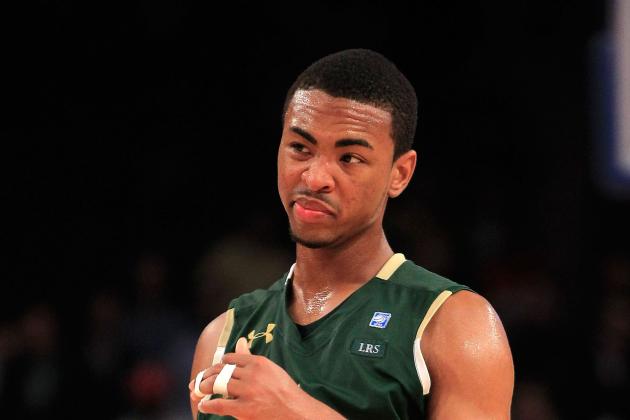 Chris Trotman/Getty Images

Hmmm…the Pac-12, a league in which the regular-season champion did not even make the NCAA Men's Basketball Tournament, or the Big East, with a whopping 10 teams in the field of 68?
I pick the Big East every time. And then some. The South Florida Bulls were firmly on the bubble Sunday afternoon. Now? The team is tournament-bound and ready for some upsets.
Freshman guard Anthony Collins' statistics will not wow people by any means, but Collins has come on late in the season and is a major reason that South Florida is dancing.
His averages of 8.5 points, two rebounds and 5.3 assists are certainly not eye popping. But consider that against the Syracuse Orange, a No. 1 seed, Collins scored 12 points, dished out 10 assists and missed just one shot.
In the Bulls' most recent game, Collins dropped 13 points, seven assists, three rebounds and added a ridiculous five steals against the Notre Dame Fighting Irish.
Clearly, Collins is coming into his own at just the right time.
If he can keep up his stellar play when tournament play begins, South Florida could certainly surprise some teams.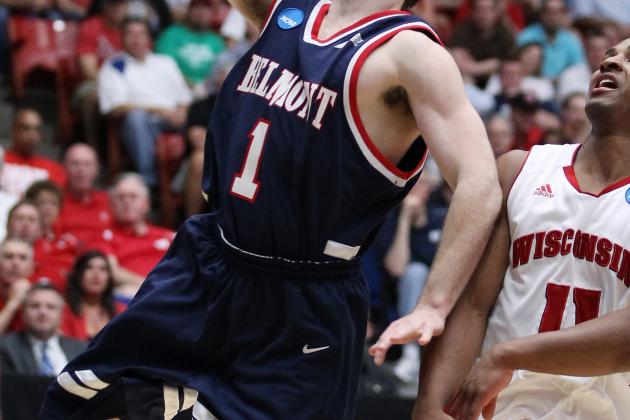 Christian Petersen/Getty Images

Ending the season on a 14-game winning streak is a pretty nice accomplishment. But the Belmont Bruins want to run that streak to 15 games when it faces the Georgetown Hoyas in the first round of the NCAA Men's Basketball Tournament.
Belmont opened the season by losing to the Duke Blue Devils by just one point, proving the team can compete with some of the best in the NCAA.
One of the main reasons why is Drew Hanlen.
The senior guard does not take a huge amount of shots, but when he does heave it up, he makes it count.
Hanlen is one of the best three point shooters in the country, shooting 48 percent from behind the arc. He hits almost three shots from deep per game, but if Hanlen gets hot, he is liable to make many more.
In the game against Duke, he hit four-of-five shots from deep, scoring 12 points.
But Hanlen can also impact the game in other ways. He is a strong passer who can find open teammates without turning the ball over.
The Bruins are one of the best in the country at scoring and passing and much of that is thanks to Hanlen.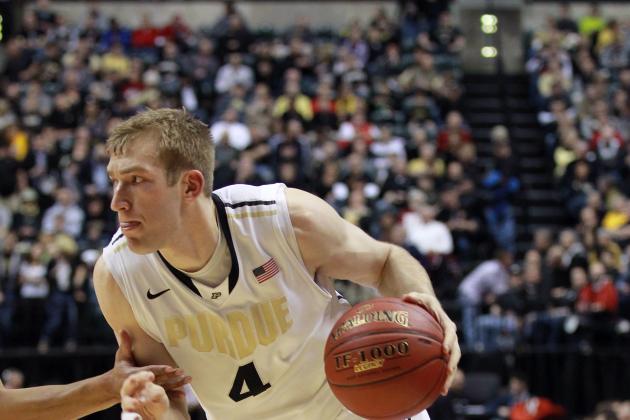 Andy Lyons/Getty Images

I cannot think of one person who does not want Robbie Hummel to succeed.
Everyone has heard his story by now—two torn ACLs, missing out on his best chance to get to a Final Four and become the savior of Purdue Boilermakers basketball.
But Hummel isn't done quite yet.
He has truly been a senior leader this year, leading the team in scoring and rebounding while carrying a supporting cast not nearly as skilled as the one he began his career with.
Hummel also turns the ball over less than once per game despite the frequency of his touches. Despite every opposition knowing the Hummel is Purdue's star, he simply keeps producing.
But the main reason Hummel will have an outstanding NCAA Men's Basketball Tournament and lead the Boilermakers as far as they can possibly go?
It's his last chance.
He has had a brilliant career, but he has barely gotten a taste of the postseason. This is basically the only time he will be able to perform at the highest stage in the college game.
Hummel has been preparing for this moment for four years. Purdue is his team and it is finally his time.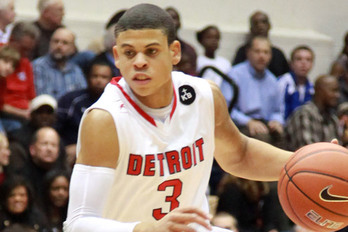 The Detroit Titans are another mid-major squad that has been mostly left out of national discussions despite quite a bit of talent.
Early in the season, Detroit had the unenviable task of playing two of the top SEC teams—the Alabama Crimson Tide and Mississippi State Bulldogs—back to back.
What did the Titans do? Lost both games by single digits, looking completely capable of pulling off the upset for 40 minutes.
And with a player as good as Ray McCallum on their roster, Detroit is ready to keep up with anyone.
McCallum is leading his team in scoring and assists with 15.6 points and 3.9 assists per game. In the Titans' run through the Horizon League Tournament, McCallum averaged 23 points per game, 5.3 rebounds and five assists.
He is ready for the big stage and a matchup with the No. 2 seed Kansas Jayhawks. Kansas is a great team, but McCallum's game is suited for any opponent.
It will be a treat for basketball fans to watch McCallum and Tyshawn Taylor go at it for an entire game.
The Jayhawks certainly do not seem poised to be upset, but if McCallum has anything to say about it, Kansas will be heading home early.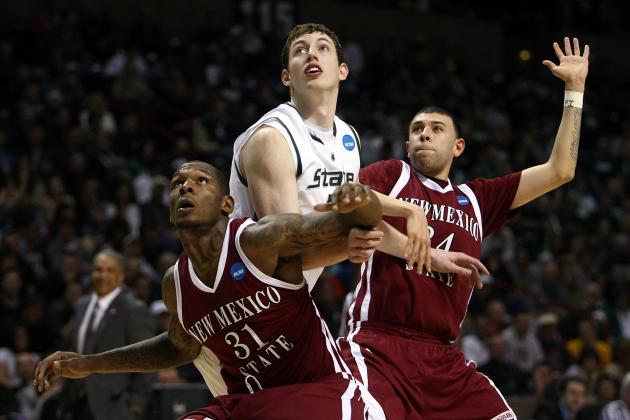 Jonathan Ferrey/Getty Images

The New Mexico State Aggies have been virtually unheralded this season. The team suffered an early-season snag with four losses in five games to push them off of the national radar.
Yet after that losing streak, New Mexico State went on to lose just five more games the rest of the season. The Aggies won all of their Western Athletic Conference Tournament games by double-digits en route to an NCAA Men's Basketball Tournament bid.
New Mexico State is led by senior Wendell McKines. McKines averages a double-double with 18.8 points and 10.8 rebounds per game.
The forward is an inside-out threat. He can power the ball inside, converting shots in the post and rebounding or McKines can handle the ball on the perimeter and shoot from deep.
He is a well-rounded player who has improved every year he has been at New Mexico State.
The Aggies face the Indiana Hoosiers in the first round and McKines' physical play should serve him well in the matchup. Outside of Cody Zeller, Indiana does not have tall, strong players to guard McKines.
If McKines crashes the offensive glass and pounds the ball inside, he will make a name for himself by leading the Aggies to a first-round win.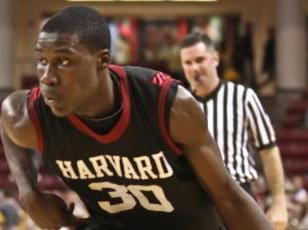 The Harvard Crimson finally made it to the NCAA Men's Basketball Tournament for the first time since 1946.
Under Tommy Amaker, Harvard has improved each year in making the program a national name.
And junior forward Kyle Casey has been improving right along with the Crimson. Casey leads the team in scoring and is second in rebounding. His game has developed in his three years at Harvard and Casey even added a three-point shot this year.
Against the St. Joseph's Redhawks, Casey showed flashes of what he can do, scoring 26 points and grabbing 10 rebounds in a close Harvard win.
To top it off, Casey and the Crimson will face the Vanderbilt Commodores, a school Casey said he almost attended. No doubt, he will enjoy showing Vandy what it missed out on.
Casey had a strong end of the season, scoring in double figures in Harvard's last four games. If he can keep up his consistent play, Casey will lead the Crimson to an NCAA tournament win.