Detroit Tigers: 5 Role Players Who Will Be Crucial in 2012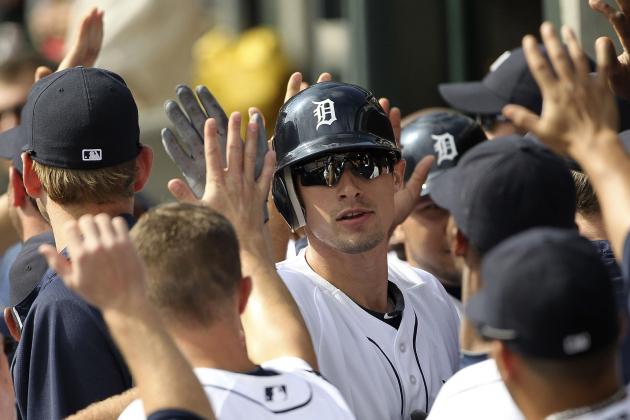 Leon Halip/Getty Images

Everyone knows the big names.
Justin Verlander, Miguel Cabrera and Prince Fielder will all need to have their typical dominant seasons for the Tigers to succeed in 2012.
But when you look at championship teams closely, there are always lesser known role players that step up in key spots to put their team over the top.
Guys like Scott Brosius for the '98 New York Yankees, Billy Hatcher for the '90 Cincinnati Reds, Scott Spiezio for the '02 Anaheim Angels and David Freese for the '11 St. Louis Cardinals all came out of relative obscurity to have decent seasons and stellar postseasons leading to championships.
I believe these five players will be the X-factors that will go a long way towards delivering a World Series to Motown for the first time since the mid '80s.
Begin Slideshow

»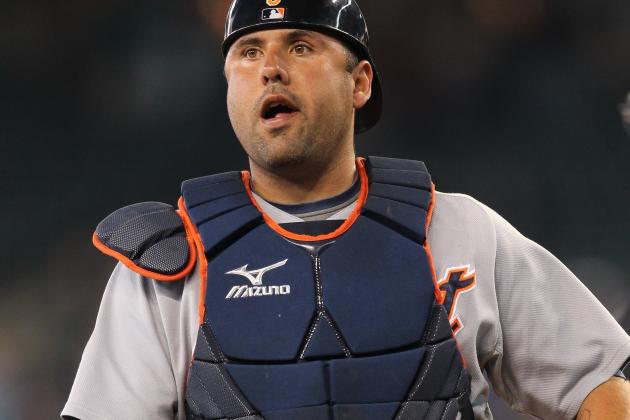 Otto Greule Jr/Getty Images

When Gerald Laird left Detroit in free agency two years ago, I would venture to say that not many Tigers fans were sad to see him go.
But after seeing Alex Avila struggle through the playoffs last year thanks to a full season of beatings behind the plate, and Victor Martinez going down in the offseason, I am happy to have G-Money back in the lineup.
Laird mentored Avila when he was first coming up, so they already have a good relationship. Now that their roles are reversed, at least as far as playing time is concerned, we should see Avila really blossom.
The Tigers don't need Laird to do anything special with the bat, which is good because they likely won't get anything special.
What Laird will provide, however, in addition to an opportunity for Avila to rest more often and stay healthy, is some championship experience. He won a World Series last year with the Cardinals as a backup so he knows what it takes and is comfortable in that role.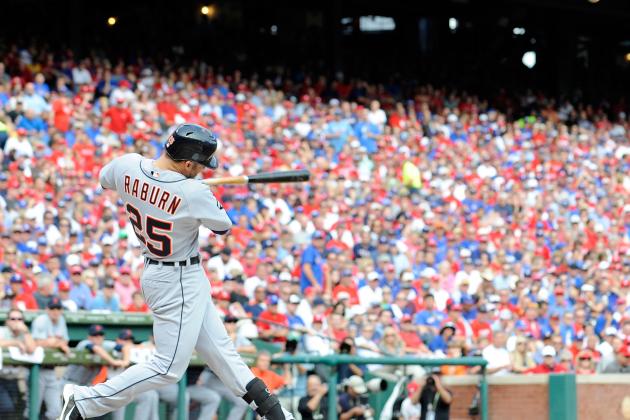 Kevork Djansezian/Getty Images

The biggest thing keeping Raburn out of a regular spot in the lineup in the past has been his disgustingly slow first-half performances at the plate. He is versatile, although not great, in the field and so a slow start with the bat is not something Jim Leyland can accept.
Fast forward to 2012 spring training and Raburn is crushing it. He's hitting .467 with four home runs, 14 RBI and a 1.937 OPS in six games.
Leyland can say he's committed primarily to Brandon Inge at second base all he wants. If Raburn is hitting anywhere near as well as he is now when the games move to Detroit and start to matter, Raburn has to be the starting second baseman.
If the Tigers can get some stability at second where they so desperately lacked it last year, not to mention Raburn's ability to play the outfield when needed, they will be hard to beat.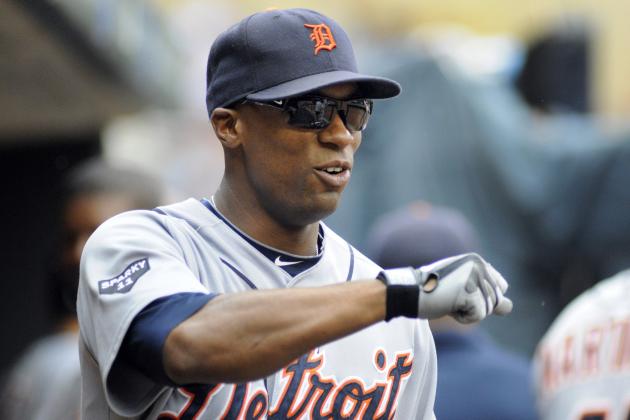 Craig Lassig/Getty Images

Austin Jackson has been dynamite in the outfield since coming to Detroit, but as a leadoff batter he has been less than stellar.
He strikes out far too often and seems to be trying to hit the ball out of the park instead of just putting it into play and using his speed.
Hitting coach Lloyd McClendon has spent the offseason working with Jackson to lessen his high leg-kick which should allow him to focus more on contact rather than power.
I would also love to see Leyland mix it up a bit with him. Maybe you give Jackson the sign to bunt here and there. Maybe you send him running a bit more often when he gets on base, although I'm not holding my breath in that regard as Leyland has been notoriously stubborn in not stealing bases the last few years.
With no real alternative at the leadoff spot on the current roster, it will be crucial to the Tigers' chances that Jackson make it on base by any means necessary so that the big-time sluggers batting behind him can have someone to drive in.
Brennan Boesch is poised for a breakout season, and of course there are two MVP-caliber players after him in the order. Jackson could put up some huge numbers in the run category if he can keep his OBP up.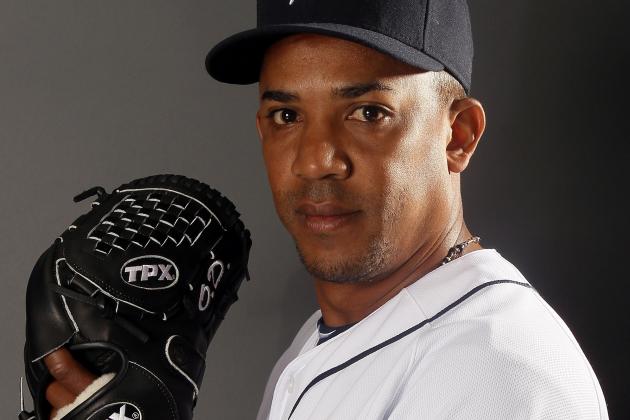 Elsa/Getty Images

Dotel came to Detroit in the offseason fresh off a World Series win with the St. Louis Cardinals, looking to join a contender.
With uncertainty around the health of Al Alburquerque and the departures of Joel Zumaya and David Pauley, Dotel should bring a solid right-handed option to the bullpen to bridge the gap between the starters and Joaquin Benoit and Jose Valverde.
He also has plenty of experience pitching the eighth and ninth innings, which is key in the event of an injury to either Benoit or Papa Grande.
He threw to Gerald Laird last year, and because he has played for virtually every team in the league now, he knows many of the players on the roster already.
The bullpen was shaky at times last year and Dotel will be a big part of turning the corner in 2012.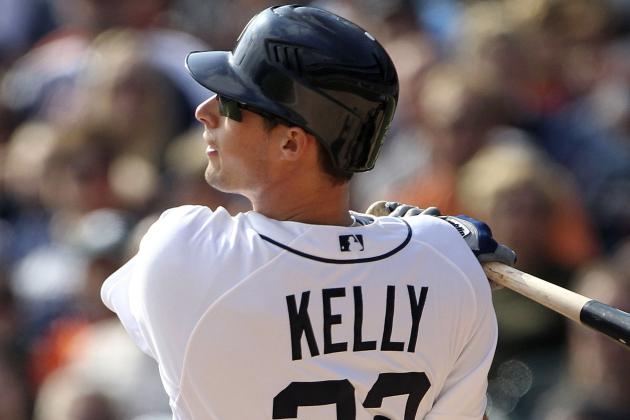 Leon Halip/Getty Images

Don Kelly is the ultimate X-factor.
He has literally played all nine positions on the field in his major league career and finished last season on quite a hot streak.
His role on the team will be even more crucial this year as the main backup to the Miguel Cabrera experiment at third base and the main backup to Prince Fielder at first base. When you add injury concerns in the outfield with Brennan Boesch and Delmon Young, Kelly will be valuable all over the diamond.
Jim Leyland worked him into the lineup more regularly last season than he had in the past, and he has expressed his admiration for Kelly in saying that "for a 25th player, I wouldn't rather have anybody in baseball than Donnie Kelly. Nobody."
He has speed both in the field and on the basepaths. He is one of the few left-handed bats in the lineup. And although Leyland has said he won't pull Cabrera for defensive purposes late in games, I have to believe he'll at least make the move in situations where the Tigers are up by a few runs.
If we're looking back on a 2012 Detroit Tigers World Series championship season, I would bet Don Kelly will have made his mark on it.