Detroit Lions Free Agency Tracker: Updated Signings, Rumors, Storylines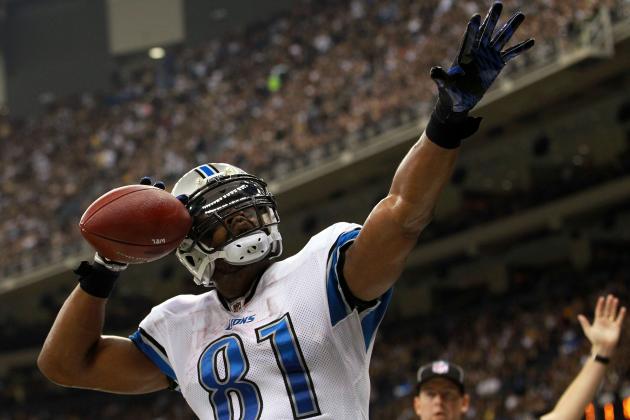 Ronald Martinez/Getty Images

The NFL offseason never sleeps and that means neither does the Detroit Lions front office.
Players come and go, fans grumble and complain, and members of the media constantly predict every move that the Honolulu Blue and Silver will make before the season finally kicks off.
So how do you decipher the fabrication from fact?
The speculation from the substantiated?
Or the rumor from the reality?
Simple, you read this handy article that breaks down all of the Lions updated signings, rumors and storylines.
Now, let's get started.
Begin Slideshow

»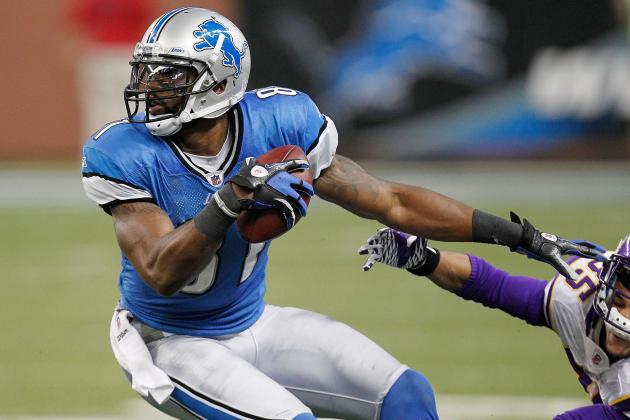 Gregory Shamus/Getty Images

According to Lions insider Tim Twentyman via his Twitter, wide receiver Calvin Johnson has signed a seven-year contract extension. He also tweeted that according to his sources, the deal is close to $130 million.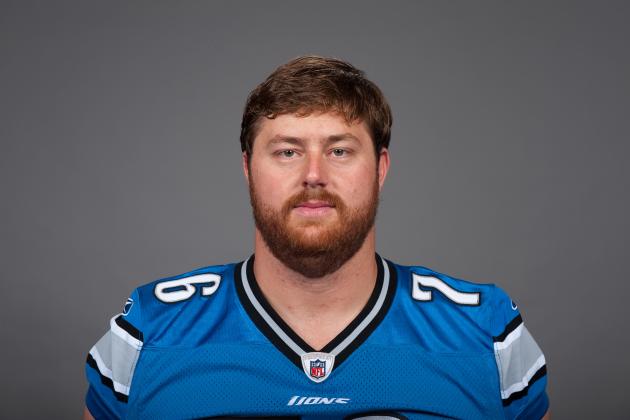 Handout/Getty Images

March 27, 2012: ProFootballTalk is reporting the the Lions have re-signed RB Kevin Smith to a 1 year deal.
March 21, 2012: Tim Twentyman of DetroitLions.com reports that the Lions re-sign long snapper Don Muhlbach to a one-year deal.
March 20, 2012: Michael David Smith of Pro Football Talk reports that the Lions have signed linebacker Stephen Tulloch to a five-year deal.

Tim Twentyman of DetroitLions.com reports the Lions have agreed to terms on a one-year deal with cornerback Jacob Lacey. He also reports the team has re-signed defensive tackle Andre Fluellen to a one-year deal.
March 17, 2012: Adam Schefter of ESPN reports on his Twitter that the Lions have re-signed LT Jeff Backus to a two-year $10 million deal.
Tim Twentyman of DetroitLions.com reports the Lions have re-signed backup quarterback Shaun Hill.
Anwar S. Richardson of Mlive.com is reporting that the Detroit Lions have released backup tight end Will Heller.
According to Richardson the move is apparently an effort to clear some salary cap space.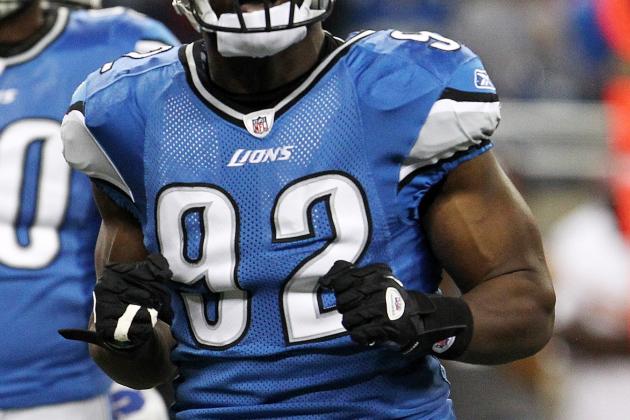 Dave Reginek/Getty Images

Report, 3/15: Tim Twentyman of DetroitLions.com reports signed FB James Bryant. It has not been made official with the league yet, so the Lions have not announced it, according to Twentyman. He also reports the Lions have signed safety Erik Coleman to a one-year deal.
Signed:
Cliff Avril, DE, $10.6 million, Franchise Tagged
The franchise tag is not an honor that Cliff Avril was hoping for, but such was the honor bestowed upon him by Lions management.
Avril is obviously a key cog in Detroit's defensive line. His 11 sacks this past season only bolstered his case for a new deal.
By placing the franchise tag on the 25-year-old, Detroit has bought themselves a year to work out something long-term, and Avril now has another year to prove his value.
An interesting aside is the fact that he was given a non-exclusive tag. What this means is that other teams can still place offers for Avril, but the Lions have the opportunity to match them and receive two first-round picks if he leaves. An unlikely scenario, but still one worth noting.
Unsigned/Set to Become Free Agents:
OT Jeff Backus
LB Bobby Carpenter
S Erik Coleman
WR Rashied Davis
OG Leonard Davis
LB Isaiah Ekejiuba
DT Andre Fluellen
P Ben Graham
S Chris Harris
QB Shaun Hill
CB Brandon McDonald
RB Maurice Morris
LS Don Muhlbach
RB Kevin Smith
QB Drew Stanton
WR Maurice Stovall
OG Donald Thomas
LB Stephen Tulloch
CB Eric Wright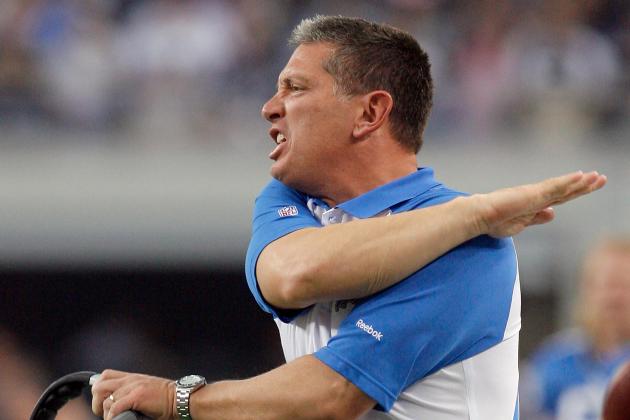 Tom Pennington/Getty Images

It makes sense for head coach Jim Schwartz to be angry. He is going to have to part ways with some serious talent.
The NFL has announced that the 2012 salary cap is set at $120.6 million. Some projections have Detroit as much as $11.55 million over that benchmark.
While it is uncertain exactly how much the Lions are over the cap it was never a secret that the organization will have to claw and scrape their way out of the red.
The good news is that those projections include the new Cliff Avril contract.
The bad news is that projected restricted free agent tenders for defensive tackle Sammie Hill, linebacker DeAndre Levy and offensive tackle Corey Hillard are not included.
Some of those unsigned players from the previous slide have to be on the chopping block as well.
There is simply not enough money to bring everyone back and there are especially tough decisions to be made regarding starting cornerback Eric Wright, linebacker Stephen Tulloch and offensive tackle Jeff Backus.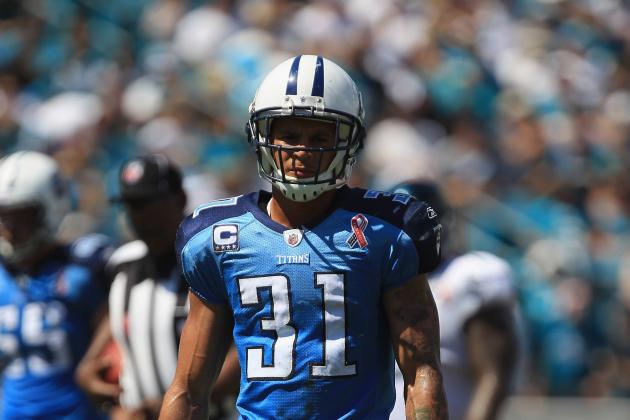 Streeter Lecka/Getty Images

Update: Alex Marvez of FoxSports.com reports via his Twitter that the Rams have a deal in place that is reportedly worth about $10 million a season. Adam Schefter of ESPN Tweets that the deal is worth $50 million for five-years.

Jim Schwartz will not rule out the possibility of going after Cortland Finnegan and it makes sense why; Finnegan is a versatile cornerback who would drastically improve the Lions secondary.
Finnegan, at 28 years old, is entering the prime of his career and has already spent time with Schwartz as a member of the Tennessee Titans.
Unfortunately for Detroit, Finnegan will have one of the steepest asking prices of any free agent cornerback and it seems unlikely that he would take less money to play for the Lions.
Still, he is at least a target, albeit one that may be out of range.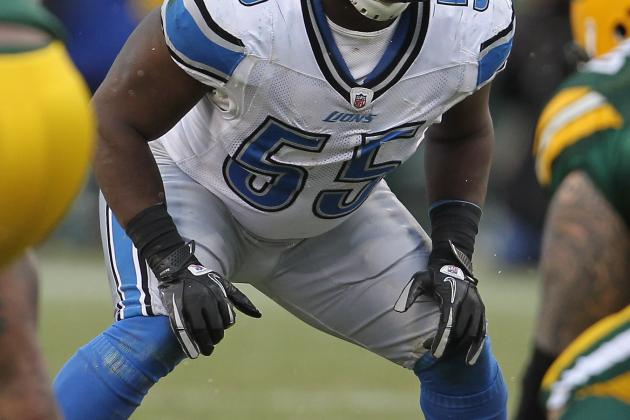 Jonathan Daniel/Getty Images

Update: Michael David Smith of Pro Football Talk reports that the Lions have signed linebacker Stephen Tulloch to a five-year deal.

Of all the Lions potential free agents, Stephen Tulloch would appear to be most likely to try on a different uniform next season.
The 27-year-old linebacker joined the Lions under a one-year contract last season in an attempt to prove his worthiness of a bigger deal.
Mission accomplished.
Tulloch posted 111 tackles in 2011 and started every single game for Detroit.
With so little salary cap space to play with and such a big payday coming to Tulloch, it appears the Lions will likely have to find a cheaper option through free agency or the draft.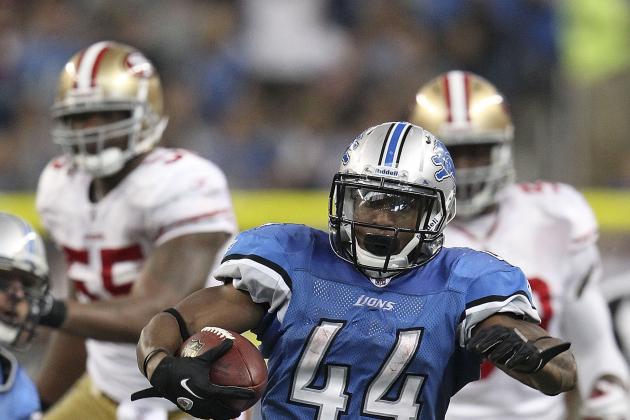 Leon Halip/Getty Images

Detroit's running back situation is like a seriously exhausting roller coaster ride with no real end in sight.
On the bright side, Jahvid Best has been cleared to work out and both he and Mikel LeShoure are expected to be ready for training camp in August.
LeShoure missed all of last season with an achilles injury, and Best missed ten games with concussion symptoms.
With both of them returning to the lineup, Kevin Smith's status with the team is in doubt yet again. He played admirably after being re-signed midway through last season, rushing for 356 yards in seven appearances, but his roster spot seems inevitably transparent.
This is a position constantly in transition and it will be interesting to see what new developments should occur during the offseason.
Bringing in an affordable free agent or draft pick to add some depth and stability to the backfield is not out of the realm of possibility.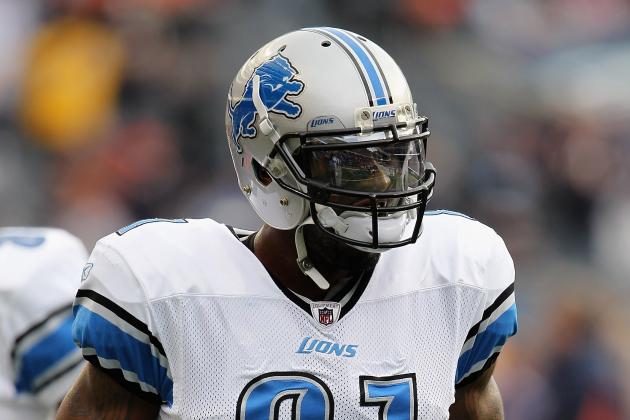 Jonathan Daniel/Getty Images

Calvin Johnson is scheduled to make $21.1 million in 2012, but the Lions, in yet another attempt to combat that evil salary cap, would like to make that number dwindle by paying a large signing bonus that can then be calculated during the duration of the contract.
This would be only a short-term fix as it would eat away at future cap space, but the fact remains that Detroit has to deal with present issues first and this move could help tremendously.
Johnson is going to get paid no matter what. The only remaining issue is when.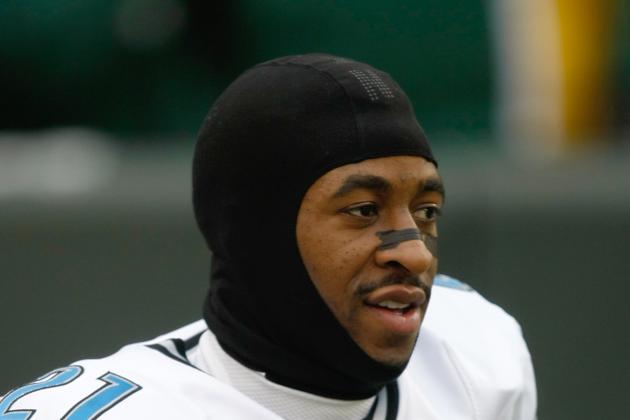 Scott Boehm/Getty Images

As with every decision the Lions will make in this offseason, money will be the overriding factor.
Going out and getting a top-tier free agent cornerback like Cortland Finnegan, Brent Grimes or Brandon Carr sounds great, but they can all likely get bigger contracts elsewhere.
Maybe the coaching staff ties that Finnegan and Carr have will at least lure them in the Lions direction. The more likely scenario is that they both find greener pastures and Detroit finds some versatile cornerback options in April's draft.
Of course the free agency status of Eric Wright is also in play here.
Surely Detroit would like to bring back a 16-game starter from a season ago, but like every other cornerback he will have a considerable asking price on the open market.
So what have we learned?
The draft is the most likely place Detroit will solve its cornerback woes.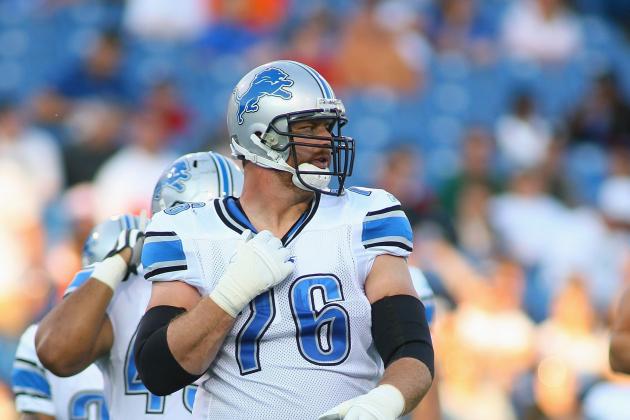 Rick Stewart/Getty Images

Update: Adam Schefter of ESPN reports on his Twitter that the Lions have re-signed LT Jeff Backus to a two-year $10 million deal.
Jeff Backus has started a franchise record 176 consecutive games at left tackle.
However, after major surgeries on his biceps and pectoral this past season and his impending free agency his status with the team would seemingly have to be in doubt.
The 34-year-old is clearly on his last legs in the NFL, but with limited options in free agency, Detroit may have no better option but to bring him back for at least one more year.
Any successors Detroit may find in the draft would then have time to be groomed and tutored before being thrown into the fire and protecting quarterback Matthew Stafford's all-important blind side.