Ranking the Best Mascots of March Madness 2012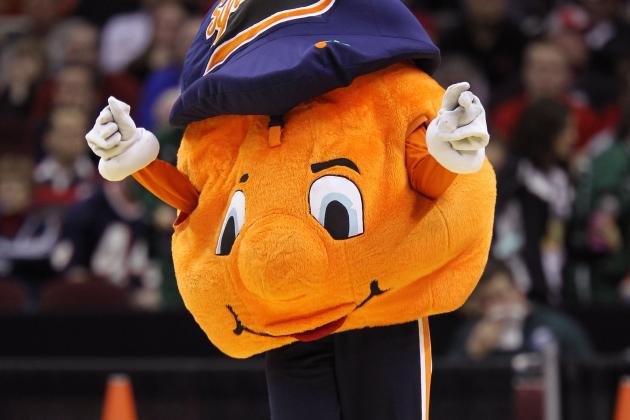 Andy Lyons/Getty Images

March Madness has some serious competition on the court, but nothing is more competitive than the mascots.
A team's mascot can mean everything. It is their identity. A mascot can represent how fierce or weird a school is, or even sometimes it just stands for tradition.
Whatever it is, the debate of top mascot is always up in the air.
With the field of 68 set, here is where each team's mascot ranks in this year's Big Dance.
Begin Slideshow

»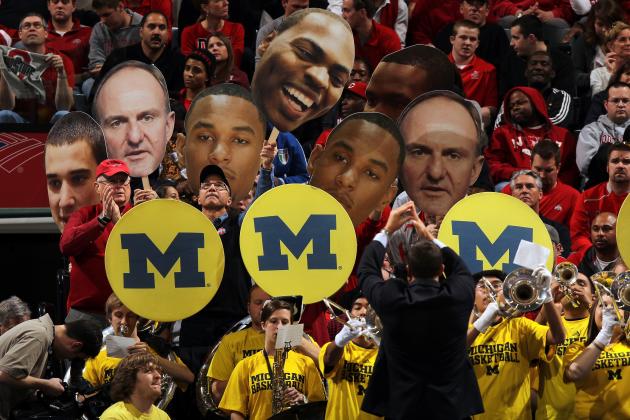 Jonathan Daniel/Getty Images

Apparently, it is optional for a team to have a mascot. Well, that just isn't cool so best of luck to you Michigan Wolverines, Indiana Hoosiers, Harvard Crimson and Mississippi Valley State.
Hopefully they will be regretting their decision by the end of this list.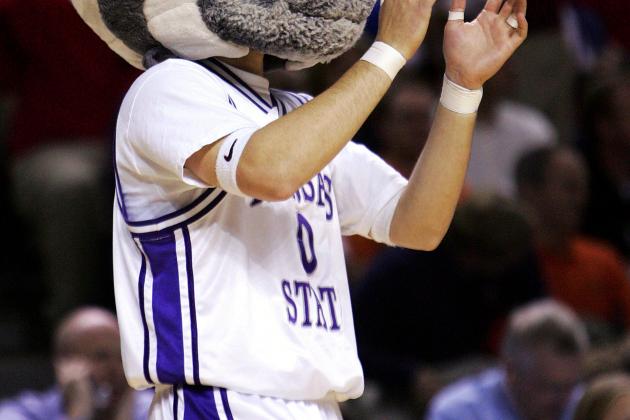 Elsa/Getty Images

Look, Kansas State. If you are going to buy the headpiece, you might as well buy the rest of the outfit. This just looks like a creepy Wildman.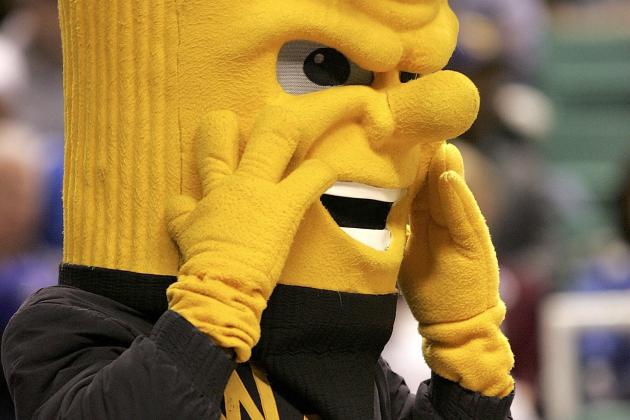 Streeter Lecka/Getty Images

As the school's website describes it, this is a strong piece of wheat. Let's just stick to bread.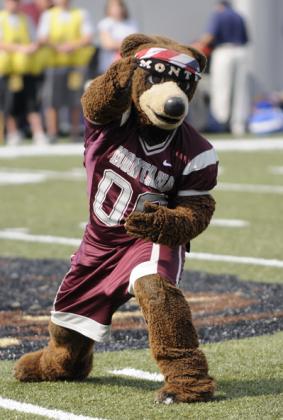 I like the Bruce Springsteen homage, but that is about it for me.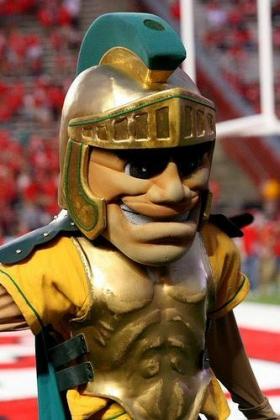 thesportswonk.com
Norfolk State actually rents this out from Michigan State. I see a bit of a controversy if these two meet in the Elite Eight. Then again, Norfolk is the 15 seed in that region, so I don't see a problem happening.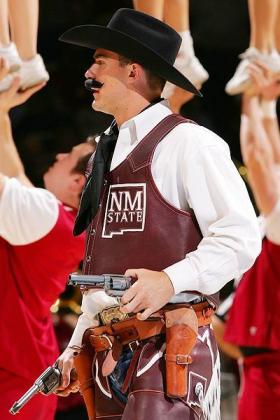 Don't you just hate it when crazy, drunk fans find their way onto the court?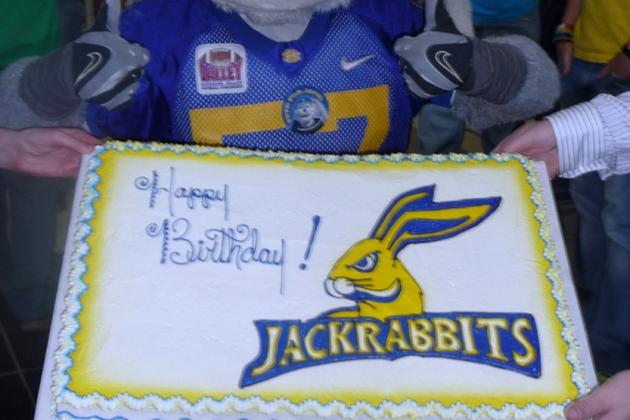 Source: aberdeensports.net
I prefer Bugs Bunny, and I prefer Space Jam even more.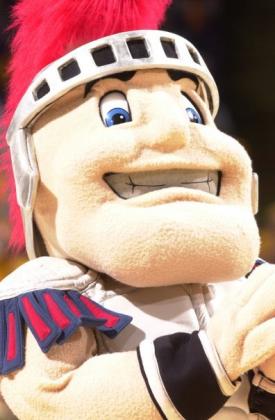 Going up against Kansas in the first round, one thing is for sure: We won't remember the Titans.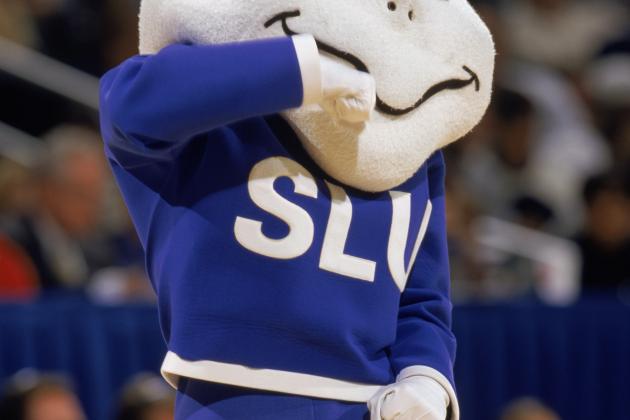 Doug Pensinger/Getty Images

Ahhhh! What is that? If I was a player going up against Saint Louis, I would likely be too distracted by the Billiken standing under the basket.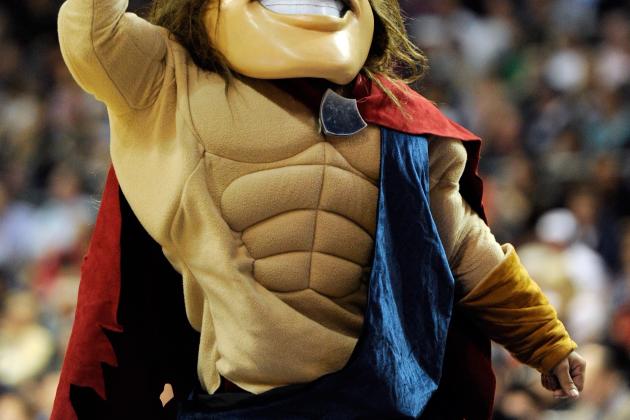 Ethan Miller/Getty Images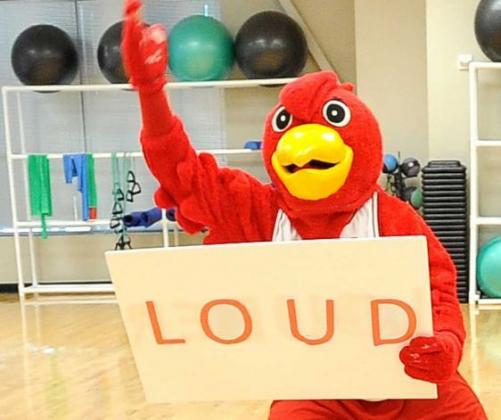 beaumontenterprise.com
This picture is from a tryout to be a mascot for Lamar University. Considering how hard it was to find a picture of this Cardinal, I am not sure anyone actually got the gig.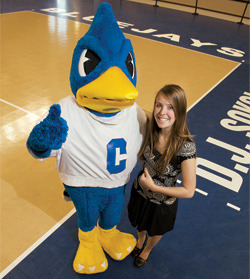 creighton.edu
Word is Blue Jay is retiring after this season, as he is getting a nice settlement from Twitter.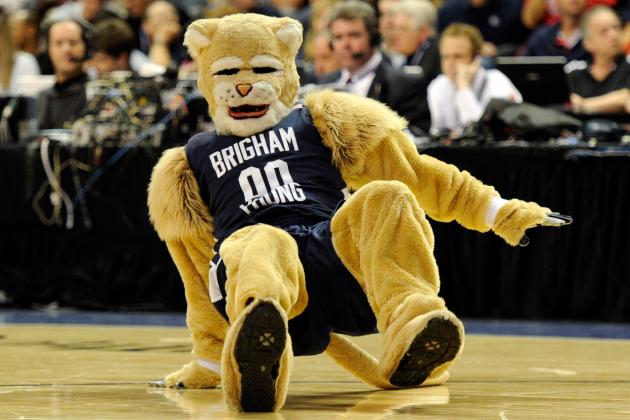 Ethan Miller/Getty Images

Not going to lie. BYU's mascot kind of freaks me out. Is it half man, half cougar? Or is it all cougar? Probably all cougar, but I'm still lost.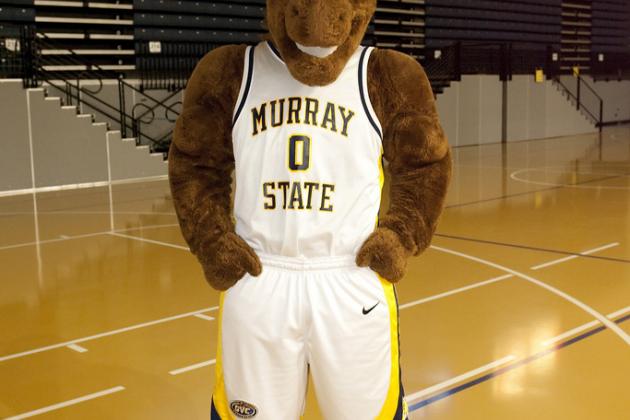 Source: Murray State University
It is a horse in a jersey. Nothing creative, nothing bad. Just a horse in a jersey.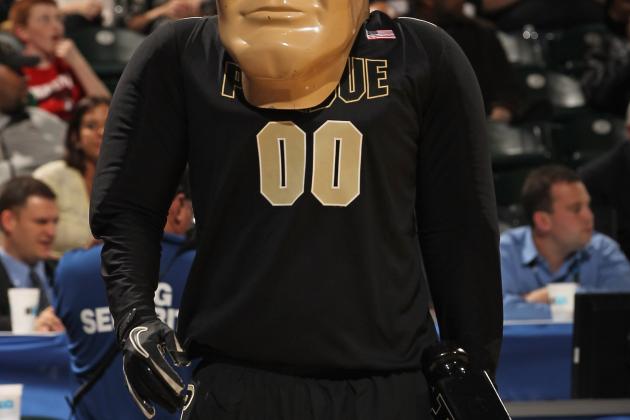 Jonathan Daniel/Getty Images

Nothing better than a person dressed up as a...person?
After getting in a fight with Brutus of Ohio State, the committee made sure to keep Rufus the bobcat away from any other mascots during the tourney.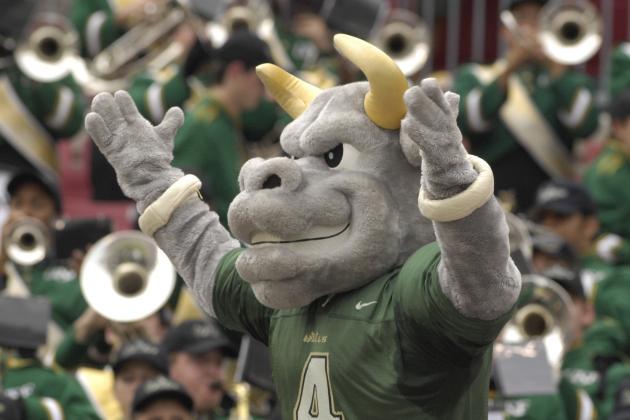 Al Messerschmidt/Getty Images

Do you remember watching that show Dinosaurs back in the day? I do now.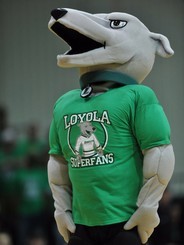 replayphotos.com
This greyhound just looks old. No teeth, no tongue. Poor thing.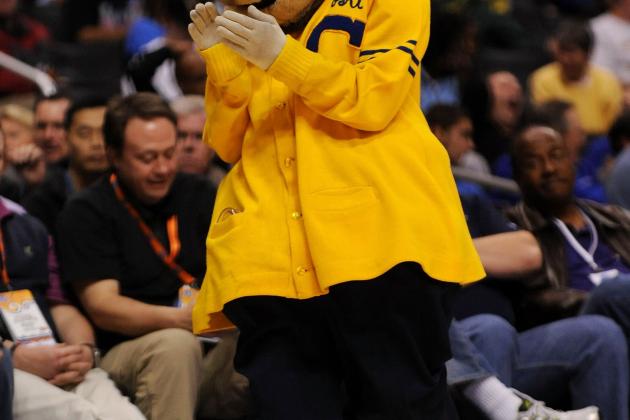 Harry How/Getty Images

Why does this bear have the hands of a man?!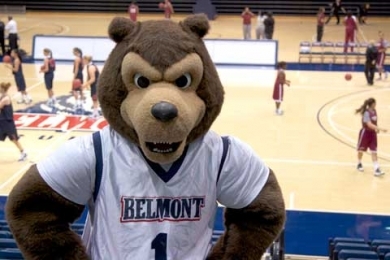 belmontvision.com
Ah, yes now that is a real bear. Except it looks pretty vicious. Hopefully the Bruins will have that same mentality against the Georgetown Hoyas.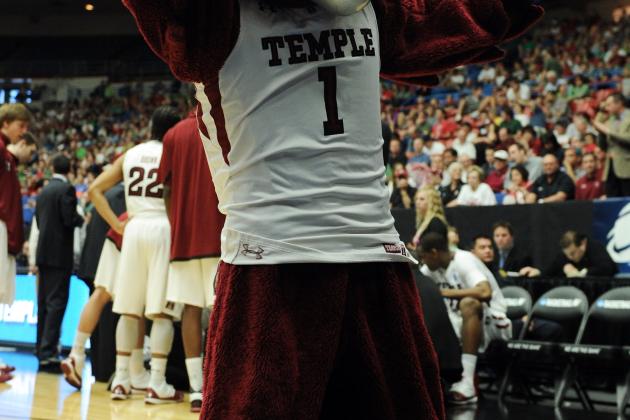 Harry How/Getty Images

This owl scares me for one reason. Is that a steel beak? If so, that thing is pretty dangerous.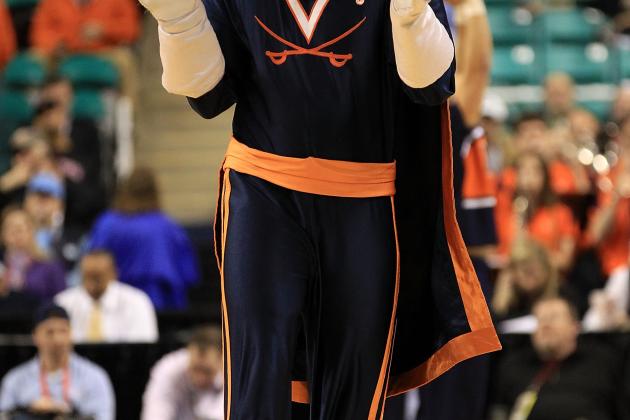 Streeter Lecka/Getty Images

The only reason why the Cavaliers get negative points is because their mascot should most definitely have a curly mustache.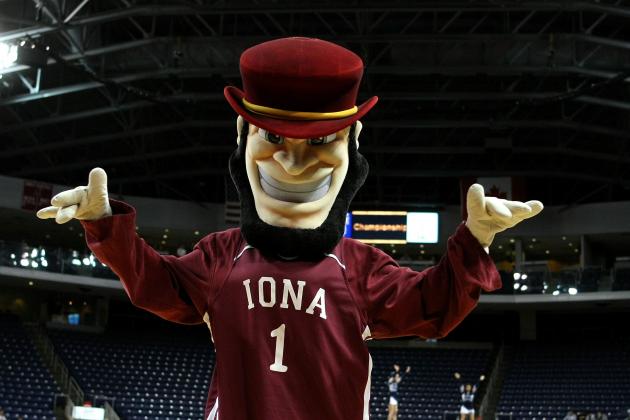 Chris Chambers/Getty Images

I feel like I am looking at Abraham Lincoln mixed with the Mad Hatter to just get...well this.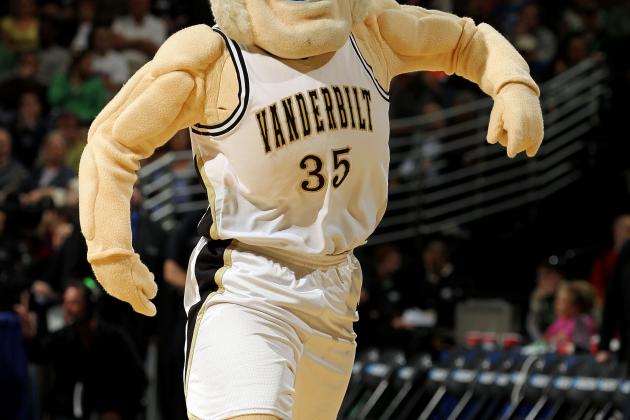 Doug Pensinger/Getty Images

All we need is some tanning, and this guy is totally living the GTL lifestyle.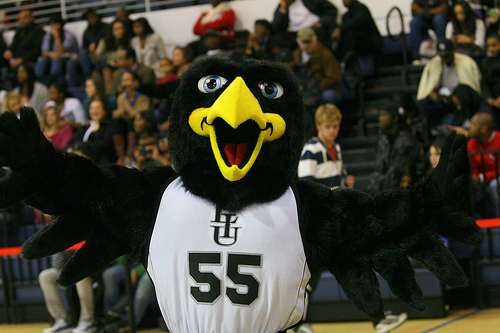 Anybody else having freaky flashbacks from watching The Birds? Yeah, moving through quickly.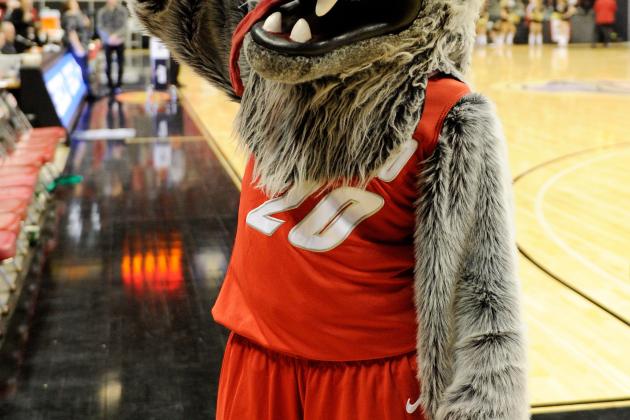 Ethan Miller/Getty Images

Yeah, nothing smells better than a wet, dirty lobo.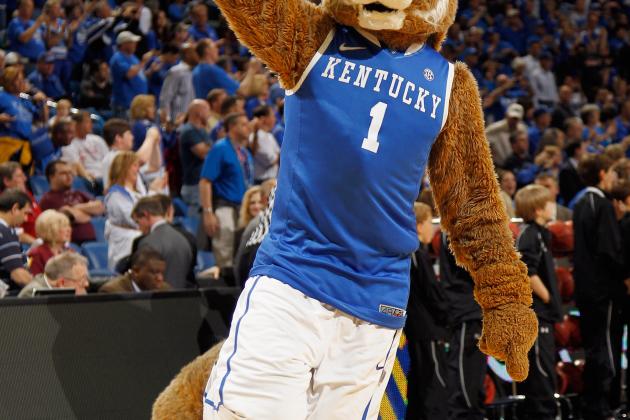 Chris Graythen/Getty Images

I don't watch a whole lot of National Geographic, but I have to ask.
Are Wildcats known for having ridiculously thick uni-brows?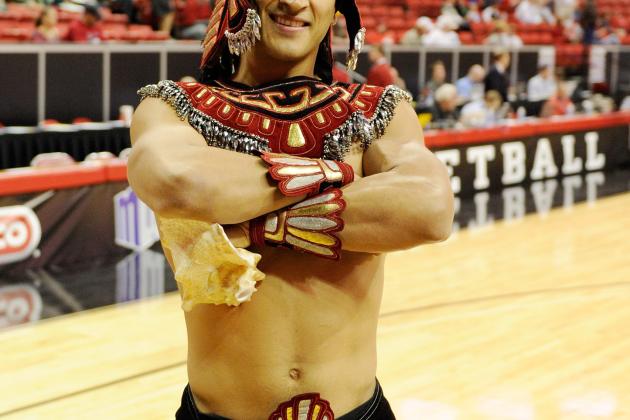 Ethan Miller/Getty Images

I give this guy credit for going through with this every game, but honestly, I don't go to the games to see the Chippendales do their routine.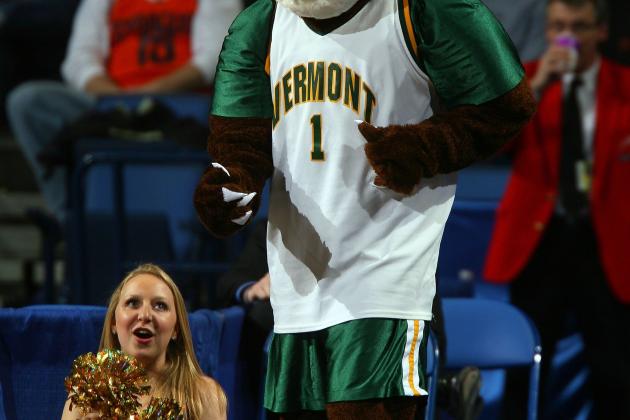 Rick Stewart/Getty Images

Always in shock. Well, that face will continue to be just like that, as Vermont first has to get past Lamar in the First Round.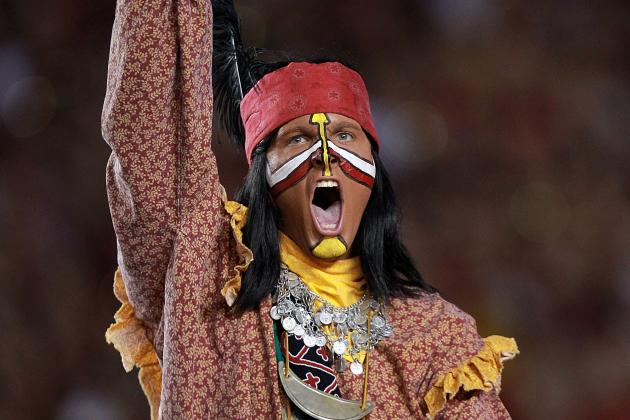 Ronald Martinez/Getty Images

The getup is pretty sweet, but come on, Florida State. If the Fighting Illini had to change, you've got to change!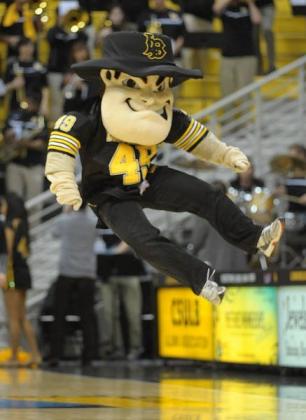 Source: MonstersandCritics.com
This is Prospector Pete. After the gold mines ran dry, he had to settle for this gig with Long Beach State.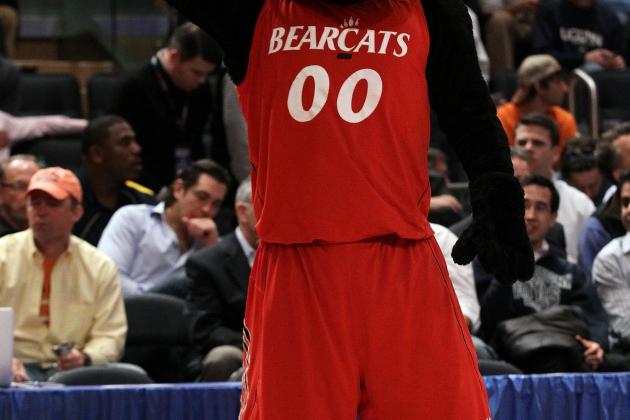 Jim McIsaac/Getty Images

Bearcats don't have red noses, so what gives? This is like a bear mixed with Rudolph. This needs to be straightened out.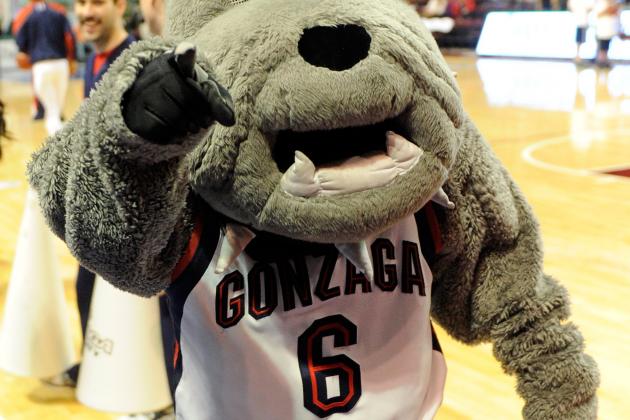 Ethan Miller/Getty Images

Compared to all the other bulldogs out there, Gonzaga, you should be ashamed.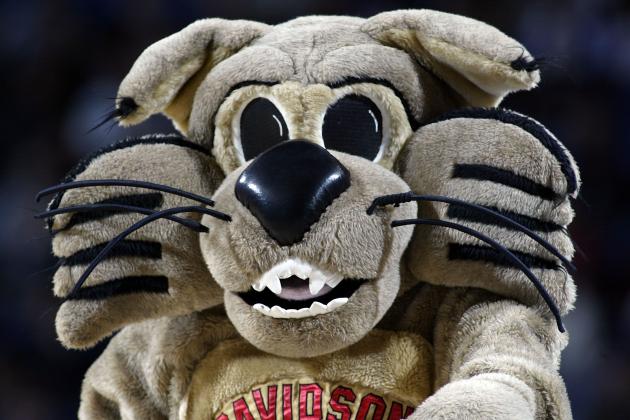 Rick Stewart/Getty Images

There is such a thing as too animated. And that is this.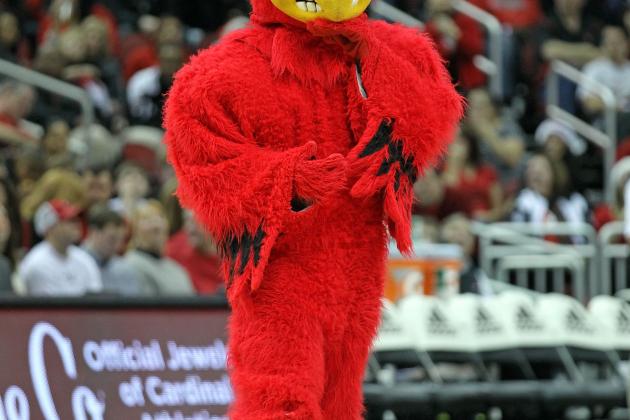 Andy Lyons/Getty Images

I used to really like the Louisville Cardinal, but than I realized he was nothing compared to Iowa State's Cardinal.
(At least you still have a better team, Louisville)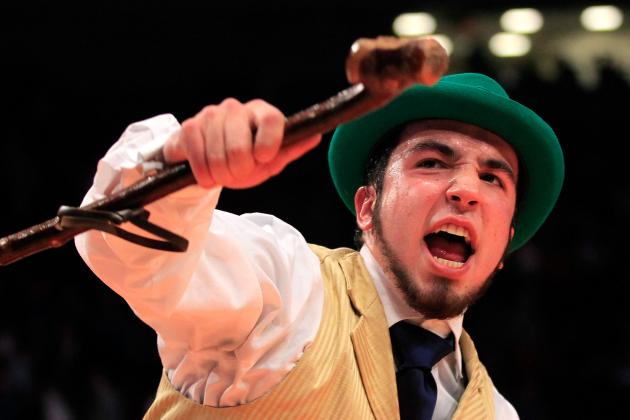 Chris Trotman/Getty Images

I have a hard time calling this a mascot, because he's more like a fan. But for someone to have to go all through college being called a leprechaun, well, he deserves the the honor of being named this high on the list.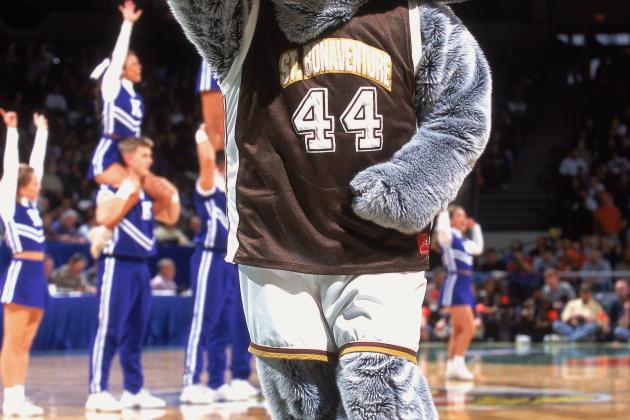 Doug Pensinger/Getty Images

I honestly don't have much to say about this mascot. It is mediocre, and that is why it is sitting in the middle of this list.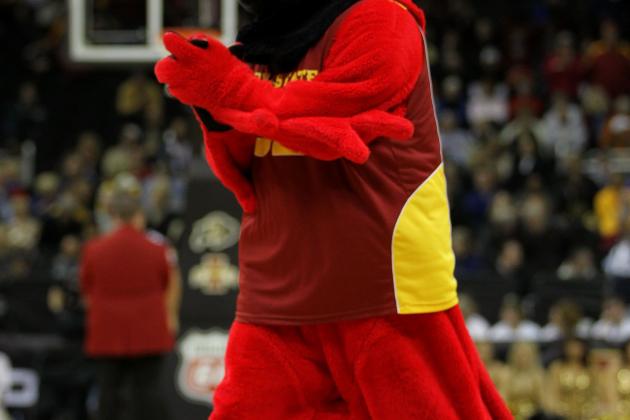 Jamie Squire/Getty Images

Oh yeah, here is that Iowa State Cardinal. Smiling from ear-to-ear with its eyes wide open. This guy is ready to go!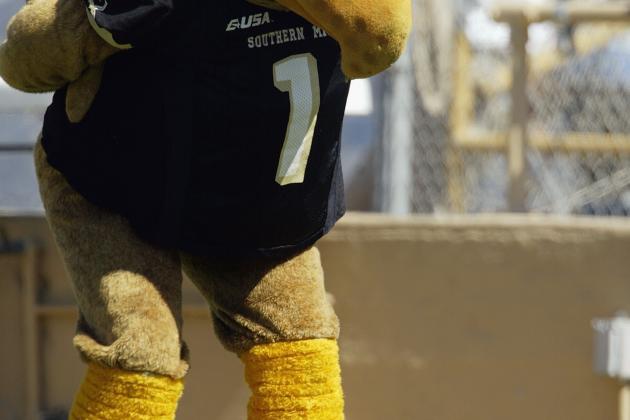 Jed Jacobsohn/Getty Images

I like a bird who thinks. This Golden Eagle seems to be thinking through its next moves very meticulously.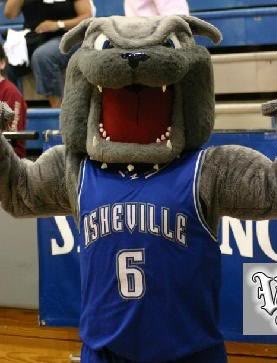 Somebody throw this dog a bone so he will shut his mouth. Poor thing probably has lockjaw by now.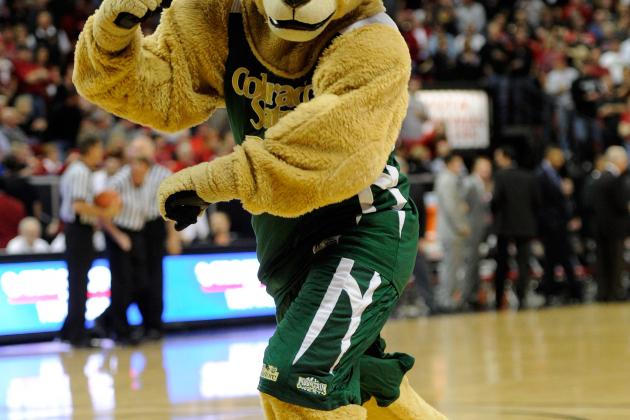 Ethan Miller/Getty Images

Colorado State did a nice job with the Ram, but they were definitely outdone by VCU. Still, I've got to give them props for how realistic this thing is. It is like straight out of a museum.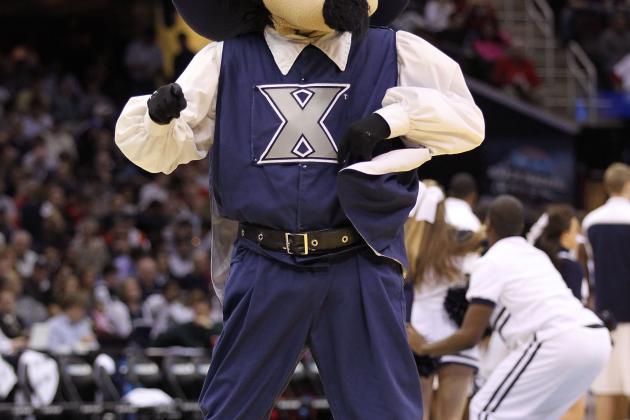 Andy Lyons/Getty Images

Now that is full-out Musketeer! My only issue, at least with this picture, is the hands are not at all proportional to the body. Imagine how long it must take for this guy to gel his beard and 'stache.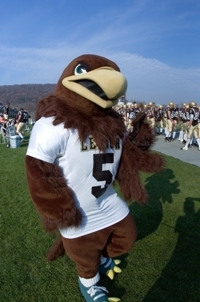 Source: lehighsports.com
The Hawks' mascot has it all—but wings. You know what though, I've got to give the head gear the credit it deserves, and that is one detailed face with impressive neck feathers (once again, I am not an expert in this field).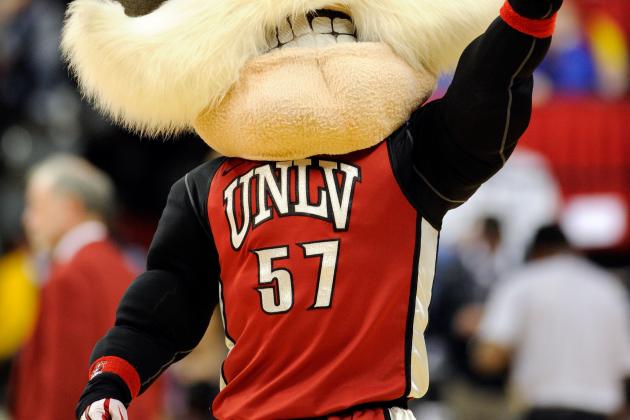 Ethan Miller/Getty Images

Yeeehaw! Look at that mustache! This running rebel has it going for him. From that big grin, big hat and big stache, this is one mascot you don't want to mess with.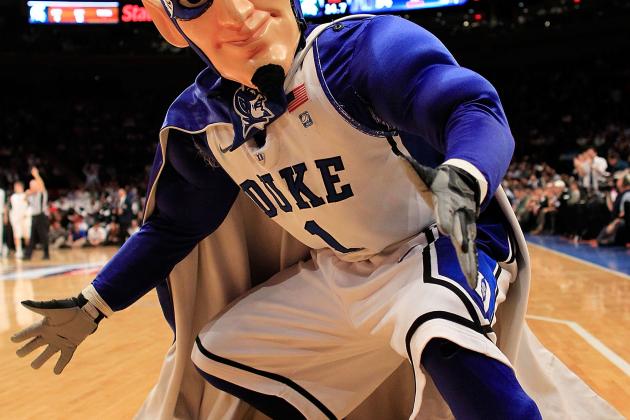 Chris Trotman/Getty Images

Duke's a great basketball program, but I can't lie. Their mascot kind of freaks me out.The only reason why I give them as much credit as I do is because it somewhat resembles a super hero. So that is pretty cool.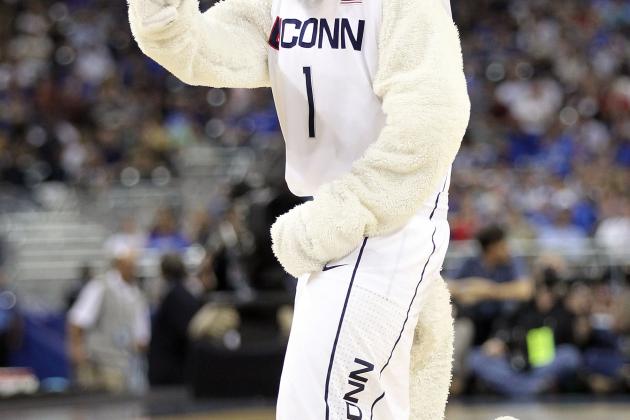 Andy Lyons/Getty Images

UConn must love basketball season. Without a doubt, this mascot must get real dirty during the football season. That mascot is so clean!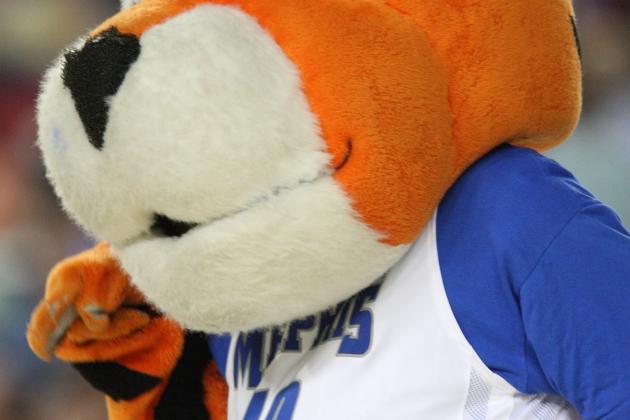 Ronald Martinez/Getty Images

I hope that eventually Memphis will cough up the extra dough to get their mascot some shades that will fit. I am not sure if the two-lenses per eye (or ear) really is working well for this big guy.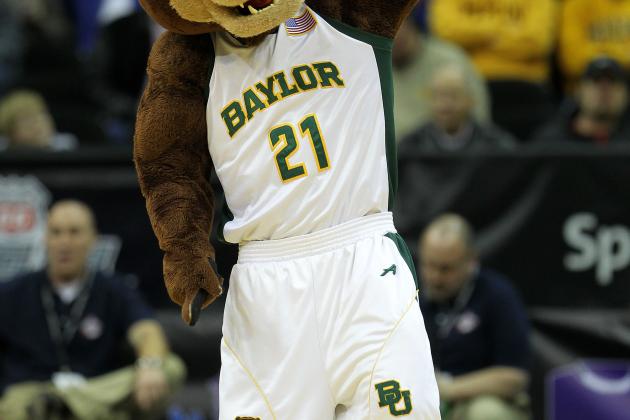 Jamie Squire/Getty Images

That is one crazy looking bear! But I like that, and that is why Baylor ranks that high on this list. The Bears' mascot also doesn't skimp out on anything, so that deserves some appreciation.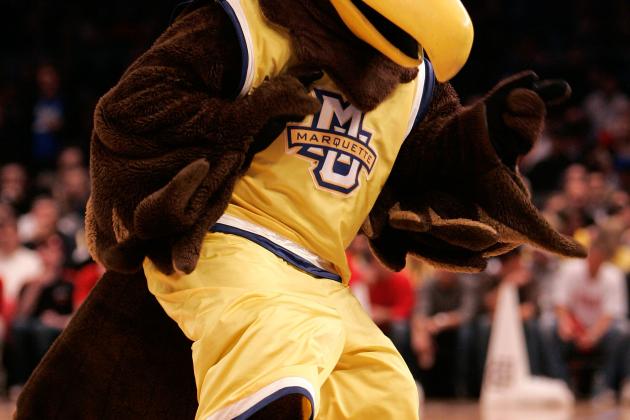 Mike Lawrie/Getty Images

Another well-detailed mascot comes out of Marquette. Their Golden Eagle has it all going on, and he definitely sets the standard for all real birds in the tournament.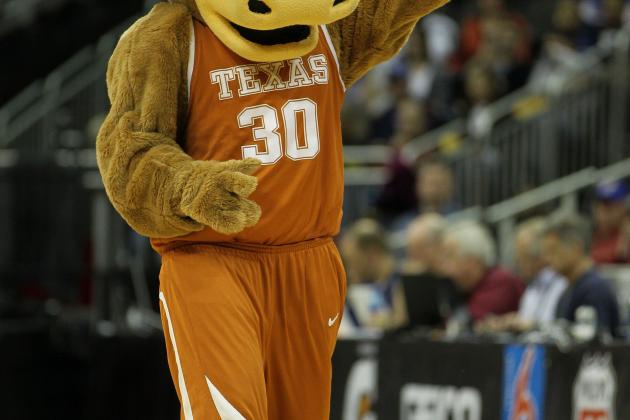 Jamie Squire/Getty Images

That is a longhorn wearing a hat. Enough said! The only thing that would make this mascot even better is if it had even longer horns, as I guess some grow their horns up to seven feet.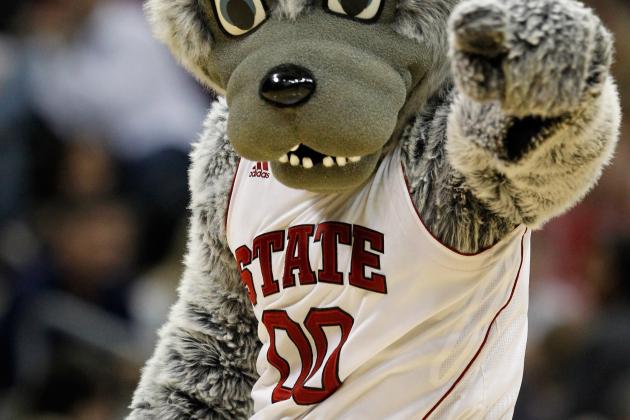 Streeter Lecka/Getty Images

Yooooo dude....
Where's the party at?
Sweeeeet.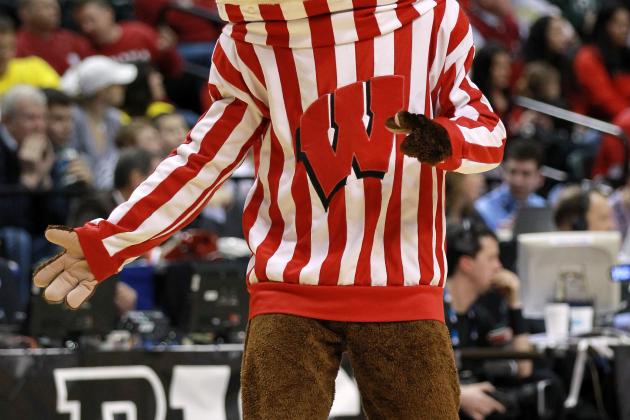 Andy Lyons/Getty Images

Bucky the Badger is always an entertaining figure to watch. Considering the Big Ten is lacking mascots, he is going to have to carry a lot of the weight.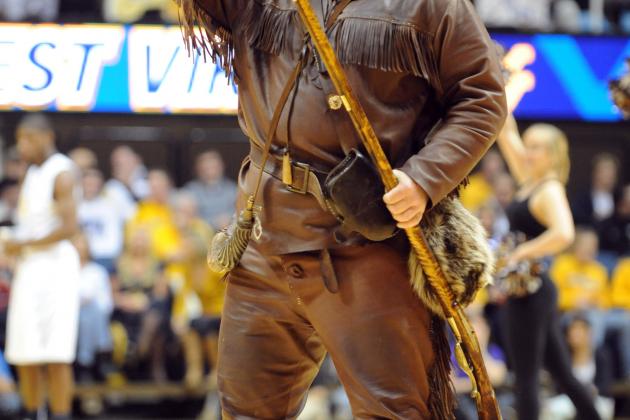 Mitchell Layton/Getty Images

Wait, is that Seth Rogen? I think it is!
Ah, nah. Always gets me.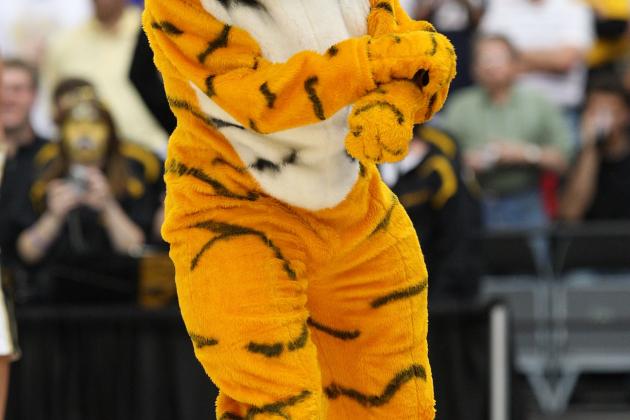 Ronald Martinez/Getty Images

I give him credit for being naked. That definitely isn't easy in front of a crowd.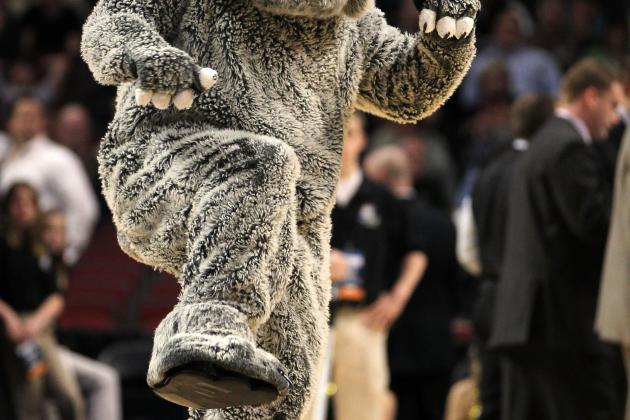 Jamie Squire/Getty Images

Georgetown one-upped Missouri. Not only is he naked, but he has a hat on!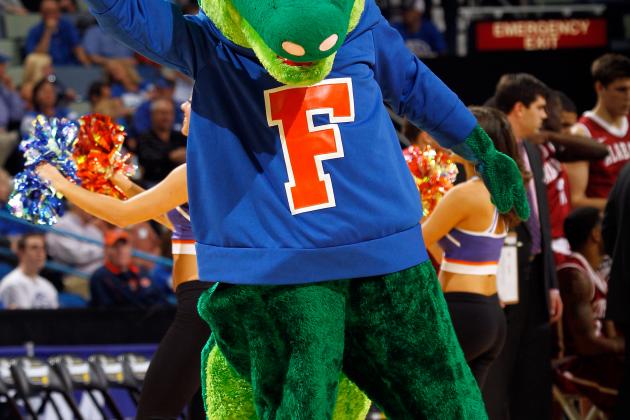 Chris Graythen/Getty Images

Give respect to the back-to-back mascot champion.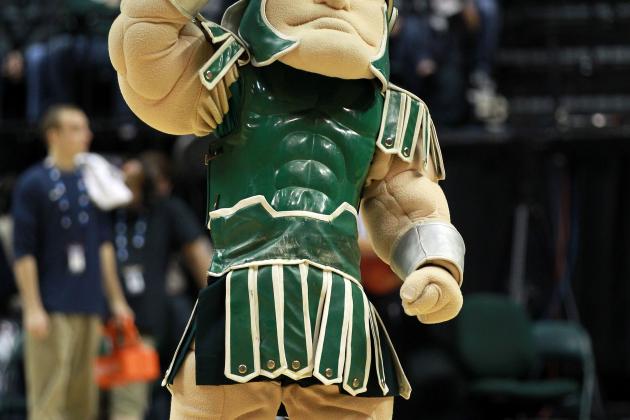 Andy Lyons/Getty Images

The Spartan is a classic, and a regular in the NCAA tournament. Expect him to be around for quite some time this year, but hopefully he won't start fist pumping like he looks as if he is about to do.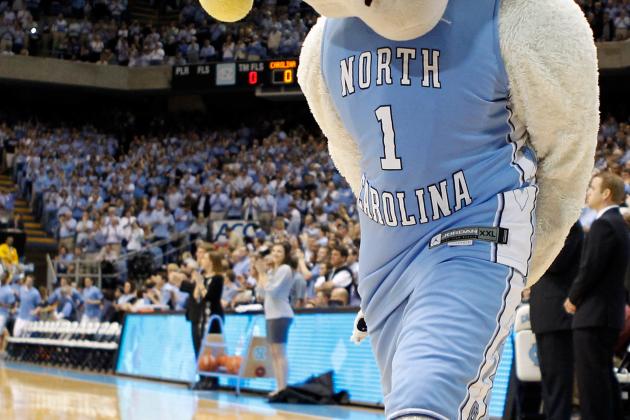 Streeter Lecka/Getty Images

Obviously this isn't a tar heel, as a giant foot just wouldn't be that great of a mascot. Actually, it would be pretty cool, but you have to like UNC's take on the ram. It looks tough, and yeah, he never smiles. Never.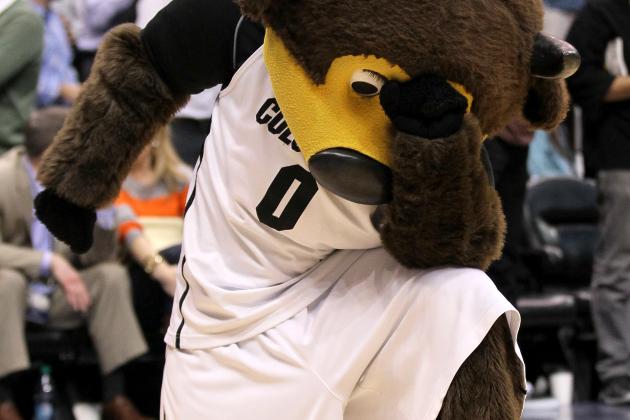 Stephen Dunn/Getty Images

Chip is the Buffaloes' costumed mascot, and while I usually would send him to the back of the line for "Tebowing", the team plays in Colorado so I will give him a pass.
You've got to like Chip for his guts, as well as the fact that he competes with a real buffalo for the status of mascot.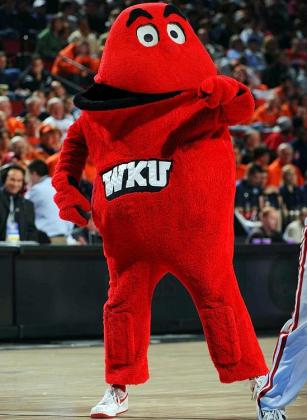 Source: Media1.break.com
Big Red, which is just a big red blob, is just awesome.
It has nothing to do with anything, and that is why it is awesome. You just want to like jump at it. You hope that there is a chance that it is bouncy, but in all likelihood you and a mascot are going straight to the ground.
Hopefully Big Red will get past Mississippi Valley State so we get more blob, otherwise this tourney can turn depressing rather quickly.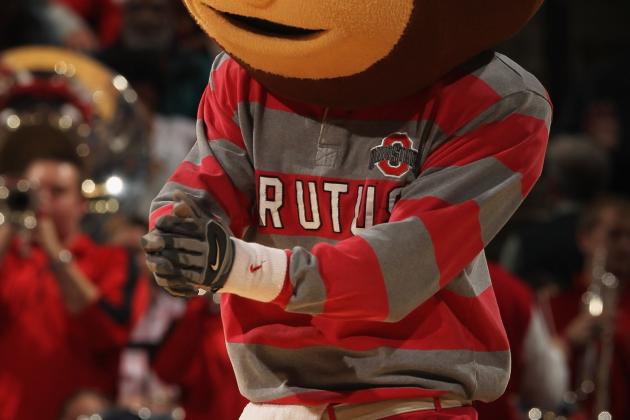 Jonathan Daniel/Getty Images

So Brutus is an Ohio State student wearing a buckeye nut on his head.
So simple, but so brilliant!
To your average viewer, Brutus is just something weird. To those who know, which includes all of you now, the Buckeyes have a very unique mascot. And a student who has been at school for way too long.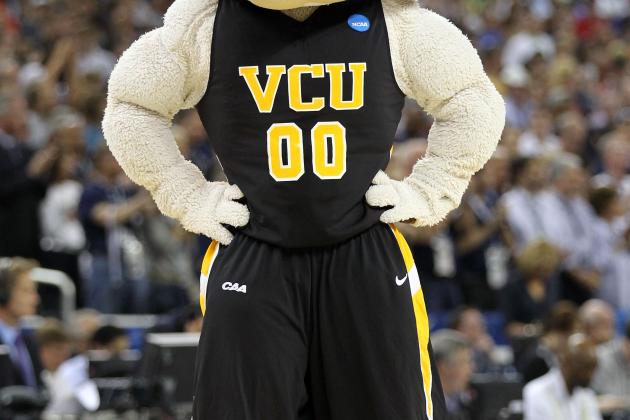 Andy Lyons/Getty Images

Yes, here is the ram that tops them all. VCU's Rodney the Ram has it all. He is ripped, he is happy and he has horns that wrap perfectly around his ears.
Rodney is likely still happy after VCU's run last year, so he'd better hope that they can do the same thing again.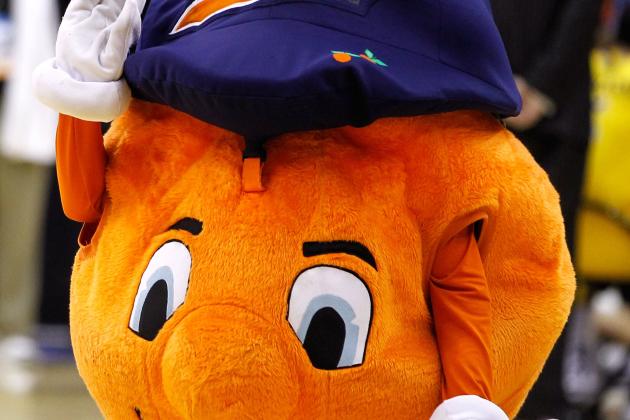 Gregory Shamus/Getty Images

This is an orange. The same thing you can find at your grocery store. I am not sure if it is awesome or just lazy, but I am giving Syracuse the points because I am still intrigued. Also, it is pretty gutsy.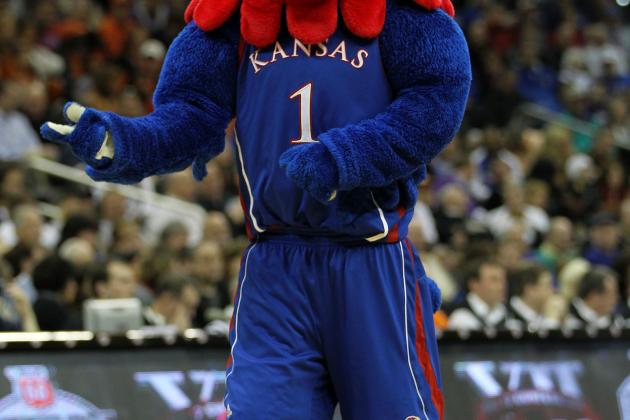 Jamie Squire/Getty Images

The Jayhawk is a legend amongst mascots, so it is no surprise that he is so high on this list.
While Kansas' mascot isn't a real animal, it is still pretty cool. It is like part chicken, part hawk and part something else. Whatever it is, it is one unique mascot that has a rich history in the NCAA tourney.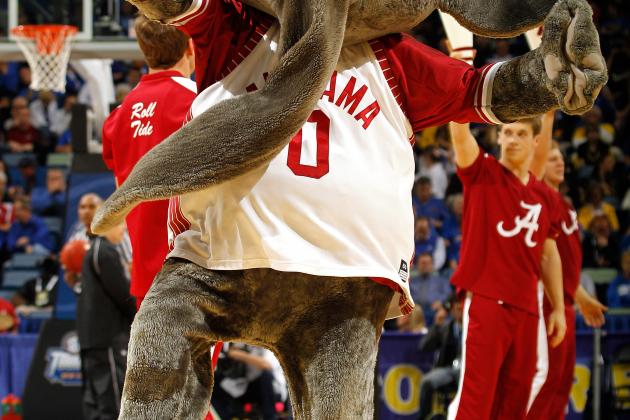 Chris Graythen/Getty Images

I like the fact that perhaps the most unathletic thing in the world is a mascot. Also, where do Crimson Tide and elephants mix? Plus-one for confusion.