Big East Tournament 2012: Senior Leaders Who Must Step Up Tonight
March 10, 2012

Chris Trotman/Getty Images
The Big East tournament is led by a number of players, but these senior leaders have to, and will, step up in their semifinal game to lead their respective school into the Big East finals. 
Their big game tonight will be so big that it will be placed among their long careers at their school. 
Louisville Cardinals: Kyle Kuric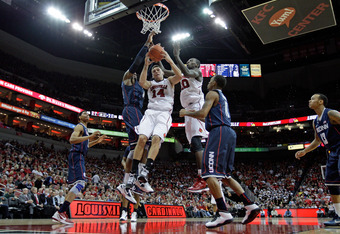 Andy Lyons/Getty Images
Kuric was a big reason why the Cardinals upset the No. 2-seed Marquette Golden Eagles in the quarterfinals, 84-71. Kuric went off for 20 points, four rebounds and three blocked shots in 36 minutes of action. 
Two of those numbers were way over his season averages of 13.2 points and .5 blocks. However, Kuric has been one of the leaders on this Louisville team leading the Cardinals in scoring and minutes per game, while being among the leaders in rebounds and field-goal and three-point percentage. 
Earlier this year against Cincinnati, Kuric had an OK game, scoring four points while grabbing three rebounds. 
Kuric has to be a big player tonight to make sure that the Cardinals have a chance to be the champions of the Big East tournament. 
Cincinnati Bearcats: Yancy Gates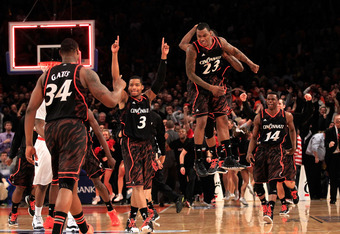 Chris Trotman/Getty Images
Gates had a great game helping the Bearcats over the Orange in their semifinals match. His 18 points carried Cincinnati to a 71-68 victory over the top seeded Orange. The 18 points were almost double what Gates normally would average during the season. 
Coming into the Big East tournament, Gates didn't score more than 20 points in any of the Bearcats' games. His highest point total was 18 points, which he scored in two separate games.  
Against Louisville this year, Gates put up a strong 10-point performance, shooting .375 percent from the field against a good Cardinals defense. 
If Gates can go off again for over 18 points, he will give Cincinnati a great chance to win the Big East tournament.