2012 NFL Free Agency: 5 Veterans the Minnesota Vikings Need to Let Go
Jed Jacobsohn/Getty Images

With the 2012 free-agency period opening up next week, and the Minnesota Vikings looking to add more space under the salary cap, some veteran players may be sweating out their potential release.
The front office wants the team to get younger, and that means they must lose some fan favorites. Underproduction, high salaries and injuries have made these players expendable.
If GM Rick Spielman is serious about becoming a contender, he has to start by making these difficult decisions.
Begin Slideshow

»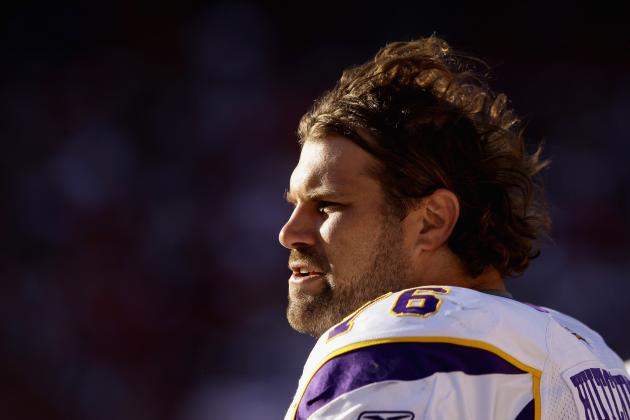 Ezra Shaw/Getty Images

Quite simply, injuries and age have caught up with the potential Hall of Famer. At 34 years old, he also does not fit in with the Vikings' youth movement.
Hutchinson will be remembered as one of the Vikings' all-time great offensive linemen, and a fan favorite for his relentless work ethic and stoic demeanor.
In the end, the prospect of saving $6.95 million of his $8.3 million cap hit should be too much for the Vikings to pass up.
There is also the possibility of him being traded to a contending team in need of a guard, such as the Philadelphia Eagles.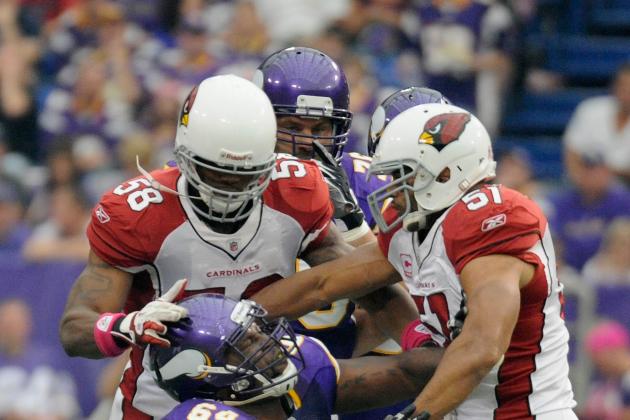 Hannah Foslien/Getty Images

Herrera has been a mess for the most part of two seasons now, and needs to be replaced. The Vikings should be able to find a suitable backup in the later rounds of the draft who could step in and perform at the same level or better than Herrera did in 2011.
As pointed out by Bleacher Reports' own NFL analyst, Matt Miller, Herrera was horrendous one season ago. The right guard ranked 28th in Miller's list of the NFL's top right guards.
His cap hit of $2.9 million can be reduced to a measly $250,000 pending his release.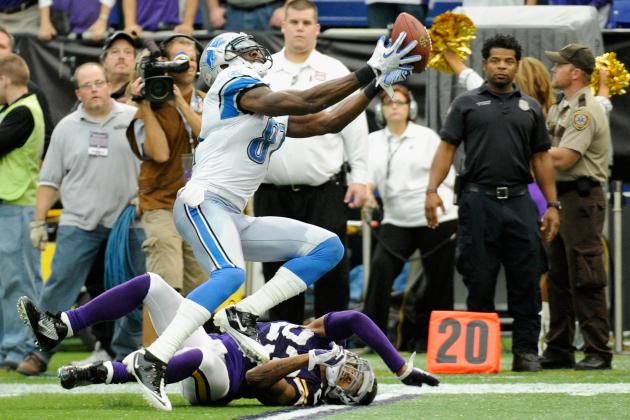 Hannah Foslien/Getty Images

Griffin was simply outmatched physically all throughout the 2011 season. Back-to-back season-ending knee surgeries have derailed what was once a promising career for the 29-year-old cornerback.
Griffin was continually out of position, a step (or three) behind receivers and lacking the confidence he played with throughout 2009. He also spent part of the 2011 season in head coach Leslie Frazier's doghouse for undisclosed problems.
The Vikings would be wise to cut their losses with Griffin and save $4.1 million of the $5.25 million he is owed for 2012.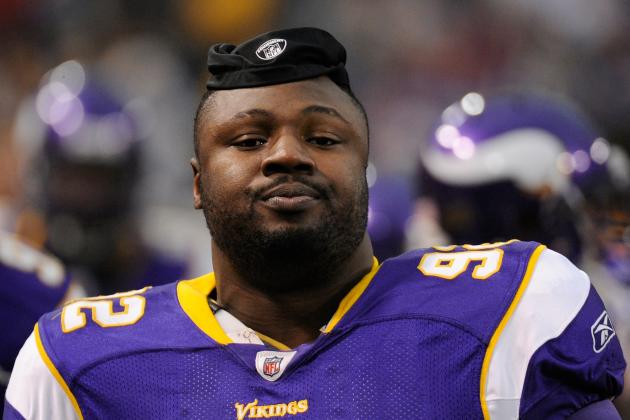 Hannah Foslien/Getty Images

Ayodele was supposed to be the Vikings' answer for the loss of one of the NFL's all-time great run-stopping defensive tackles in Pat Williams. Instead, he left the team with more question marks moving forward.
Contrary to popular belief, fellow DT Kevin Williams actually had a great season in spite of receiving little-to-no help from his interior mate Ayodele.
The Vikings have a promising young DT in Letroy Guion, but he is better suited playing as Williams' backup and in pass-rushing situations. The team needs to find a replacement for the 28-year-old Ayodele, who, despite starting all 16 games, managed just 15 tackles.
The Vikings can save $2.2 million of the $3 million he is owed in 2012 by releasing the veteran. This money could be spent on another nose tackle in free agency, or the team could use a mid-to-late-round pick to solidify the position.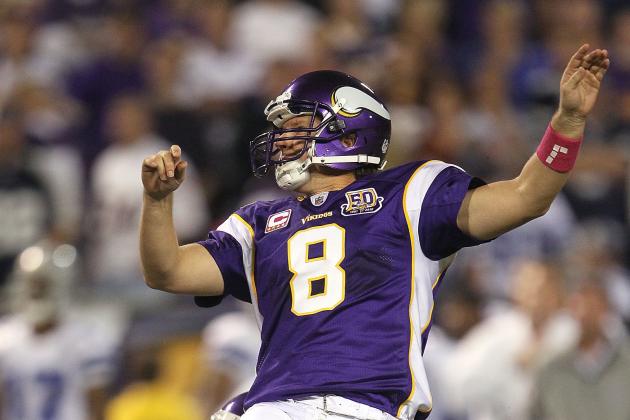 Jeff Gross/Getty Images

Despite signing a four-year, $12 million contract before the 2011 season, Longwell may be one of the veterans the Vikings are willing to part ways with.
Longwell, who will turn 38 years old prior to the season, made the lowest percentage of kicks in his six-year tenure with the Vikings during 2011. He also offers no value in the kickoff department, an area the team needs to improve in.
I am not suggesting Longwell has nothing left in the tank, because he clearly does have value and can win a game or two with his leg.
My problem with him is that a rebuilding team has no need to pay their kicker an average salary of $3 million, which places him firmly among the league's highest paid at his position.
Releasing the reliable kicker and finding a replacement such as Blair Walsh or Greg Zuerlein in the seventh round of the draft, would be a smart option for the club and save them $1.75 million in the process.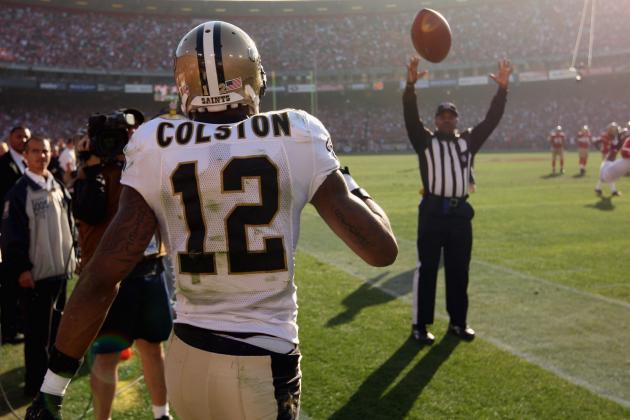 Ezra Shaw/Getty Images

Letting go of these five veteran players would save the Minnesota Vikings a combined $17.65 million against the 2012 salary cap. Added to the more than $10 million the club already has to spend, and the team suddenly could become a key player during the free-agency period.
Getting this extra cap space will allow the team more room to explore the options of signing more than one big-name free agent, or several high-quality starters.
With this extra cap space, the likelihood of winning a bidding war for either Marques Colston, Vincent Jackson or Cortland Finnegan becomes more of a reality than a dream.
Thank you for reading, let me know what you think.