Scout.com's Initial Rankings: Who Got a Ratings Boost and Who Took a Hit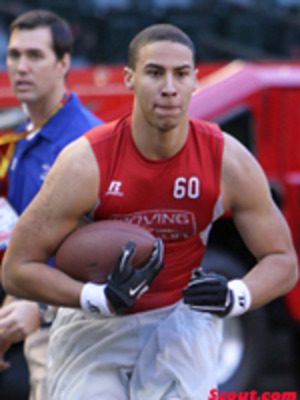 RB Ty Isaac
Scout.com recently released their initial list of the top prospects of the 2013 recruiting class. Headlined by consensus number one overall prospect Robert Nkemdiche, Scout has named 35 early five-star prospects and 215 four-star prospects.
As senior seasons progress, Scout will update their rankings and go with their usual format of the their top fifty prospects ranked as five-star prospects and the rest of the prospects in their top 300 will be four-star prospects.
While they do have an early list, they are not the first to come out with a top list of the major recruiting sites.
Rivals.com has released their top 250 prospect list and 247sports.com has a top 247 prospects list. The ESPN top 150 is typically the last rankings list released and is still under revision. There are still 300 prospects on their watch list of their coveted ESPNU top 150.
With the rankings out by Scout.com, who rose and fell compared to other lists?
Some prospects shot up the overall list while some prospects fell very hard.
Isaac Savaiinaea, MLB: UP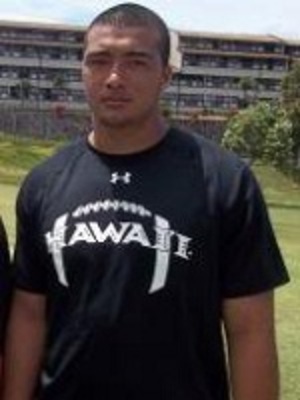 An enormous boost to Savaiinaea's stock came when Scout ranked him as the number two middle linebacker in the nation (number 23 overall) and one of the few early five stars.
As far as measurables go, Savaiinaea has it all.
Standing at 6'3", 230 lbs., he is still able to run a 4.66 forty time, 4.14 shuttle time, and has a 31-inch vertical. With all of those athletic features combined, he earned a 110.82 SPARQ rating, which was the best of all 450 prospects at the combine.
As far as recruiting goes, it has mainly been between the Pac-12 schools, with offers from Arizona, Arizona State, Colorado, Hawaii, Oregon, Stanford, UCLA, Utah, and Washington State. As of right now, Stanford is the clear cut leader and said he was even tempted to commit to them during his visit there during their junior day.
Kenny Bigelow, DT: DOWN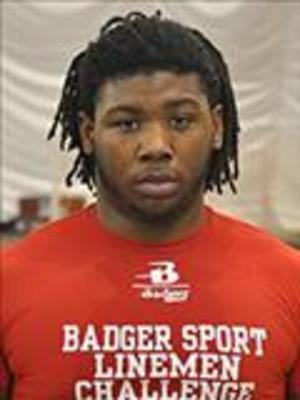 While it is hard to say that a five-star prospect's value could ever drop, according to Scout's rankings, his did. Rated as the number six overall prospect and second at his position by Rivals.com, Bigelow dropped down to number 29 overall and fifth at his position.
I doubt that Bigelow will stay that low. He is a monster anywhere on the defensive line and once camps and senior seasons start rolling around, he will prove that he deserves to be higher on the list.
From a recruiting standpoint, Bigelow ended his early by committing to the USC Trojans. Obviously nothing is official until the LOI is sent in, but I have no doubt with ace recruiter Ed Orgeron being the main recruiter for Bigelow, that the Trojans will be able to hang on to his commitment.
Ty Isaac, RB: UP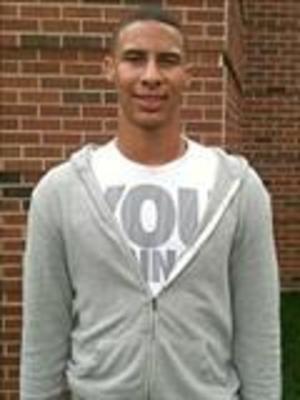 Compared to Rivals and 247Sports, Isaac had a huge ratings boost as the number one ranked running back in the nation and a five star prospect.
Isaac has a great frame at 6'2", 220 lbs., while still having the ability to make great cuts and have breakaway speed.
In his junior season, Isaac rushed for an incredible 2,114 yards and 45 touchdowns.
His recruiting will most certainly take some time as he boasts offers from over 20 colleges, highlighted by Auburn, Clemson, Michigan, Notre Dame, Ohio State, Oklahoma, Penn State, Tennessee, and USC.
Thomas Tyner, RB: DOWN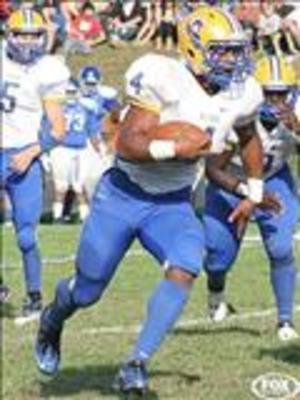 Like Bigelow, it is hard to say that a five-star prospect's value could ever drop, but for Tyner it appears to have.
Both Rivals and 247Sports have both named Tyner the top running back in the nation for their rankings, while Scout places Tyner at the fifth best in the nation.
During his sophomore campaign, he rushed the ball 197 times and 1,821 yards for 9.24 yards per carry. He also had 19 touchdowns.
Tyner is committed to the in-state Oregon Ducks and will be a perfect fit in Chip Kelly's system.
Oregon and their spread rely on speed and good hands, qualities that Tyner has to spare as he can run a 10.38 100 meter time. His 100 meter time was almost fast enough to qualify for the Olympic team as a sophomore. Imagine what two years of a growing and maturing body will do to that speed (10.07 to qualify for the 2008 USA team).
Adam Breneman, TE: UP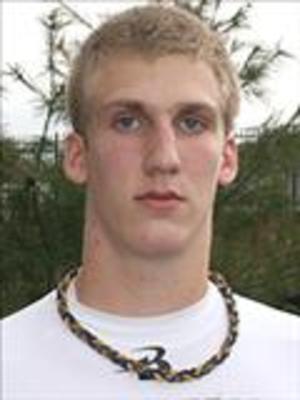 Breneman is the consensus number one tight end in the country by all major recruiting sites. The reason that he gets a rankings boost is that he is the first tight end to earn the coveted fifth star since the 2011 recruiting class.
Breneman is by far the most sought after tight end in a long time and for good reason, as he caught 60 passes for 863 yards and 8 touchdowns in just his sophomore year. Along with having great hands, he also has a great frame at 6'5", 220 lbs.
Breneman could probably go anywhere in the country and has an offer sheet of over 30 colleges, including Alabama, Auburn, Florida, Michigan, Nebraska, Notre Dame, Ohio State, and Penn State among many others.
He has however decided to wind things down and set his announcement date for March 9 between Penn State, Ohio State, Maryland, and Notre Dame. I would give the edge to the in-state Nittany Lions in landing this coveted recruit.
Colin McGovern, OT: UP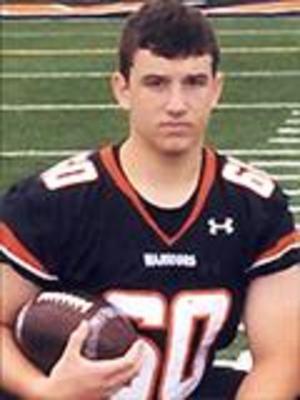 From not being ranked in the top 250 by Rivals or top 247 of 247Sports, McGovern cracked the Scout top 100 ranked as the number 82 overall prospect and number nine at his position.
Why the other major recruiting sites do not have him ranked in their lists is beyond me. He has all the measurables at 6'5" 280 lbs. and still has great mobility and incredible strength.
While the other major recruiting sites may not have taken heavy notice of him, many major programs have. He boasts double digit offers, including Alabama, Michigan, Nebraska, Notre Dame, Ohio State, and has been contacted from as far away as Washington.
McGovern is taking his process slow, but will be visiting plenty of schools including Iowa, Michigan, Northwestern, Notre Dame, Ohio State, and has already visited Vanderbilt and Tennessee.
DaJuan Drennon, DE: DOWN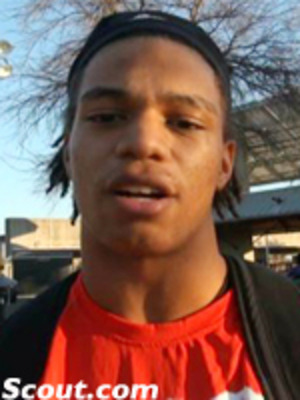 An enormous surprise for me was seeing how lowly ranked Drennon ended up. Ranked with only three stars and number 39 at his position is outrageous to me.
At 6'4", 230 lbs, Drennon is extremely fast off the edge and has no trouble breaking blocks to get to the quarterback. He has great vision, as well, and has no trouble reading the run, making him perfect as a hybrid 3-4.
When it comes to offers, this is what truly baffles me about why his ranking is so low. Now I could understand if he only had a few local offers, but he has over 20 that span the length of the country.
Among others, Alabama, Michigan, Nebraska, Notre Dame, Penn State, Tennessee have offered, and from the opposite coast both Oregon and Washington have extended to the New Jersey prospect.
With so many offers extended to him, expect Drennon to take his time and weigh all of his options.
Keep Reading