Tiger Woods and the 20 Most Controversial Personalities in Golf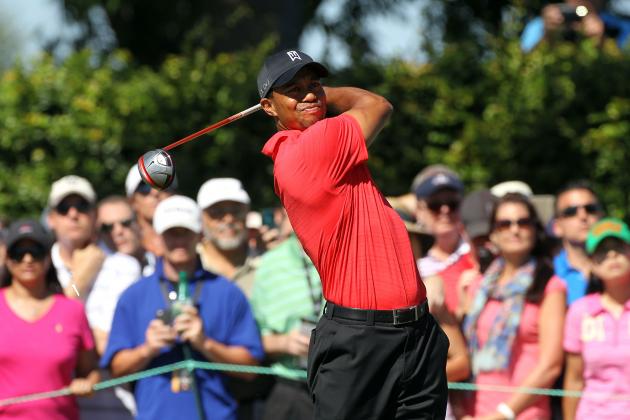 Sam Greenwood/Getty Images

As an individual sport, the personality of each golfer on tour is that much more apparent. By saying the name "Phil Mickelson," you automatically associate him as being a family man, one of the best year after year, but also with choking away a lead at Winged Foot.
Then again, there's worse things to be remembered for than losing in golf. Everyone knows the name Tiger Woods. Everyone used to know him as the face of golf, but now more associate him with his more apparent narcissism, personal failings, and until this past weekend, winless streak.
Woods isn't the only person in golf who rubs people the wrong way for sure. He had predecessors who were the same or in some ways worse.
Begin Slideshow

»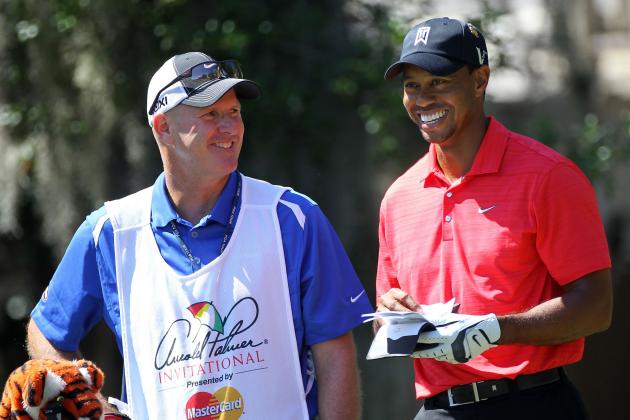 Sam Greenwood/Getty Images

Everyone knows what exactly makes Tiger Woods a controversial person. What masked his personality to so many people were his winning ways.
However, we can thank a fire hydrant for knocking that mask loose. There is nothing left to wonder about Woods' personality. He is controlling, doesn't like to talk about his life and seems to worry little about the impact of his actions.
Woods will be forever controversial. Even if he gets back to his winning ways or any fraction of it, he will never shake what he has shown in the past two years.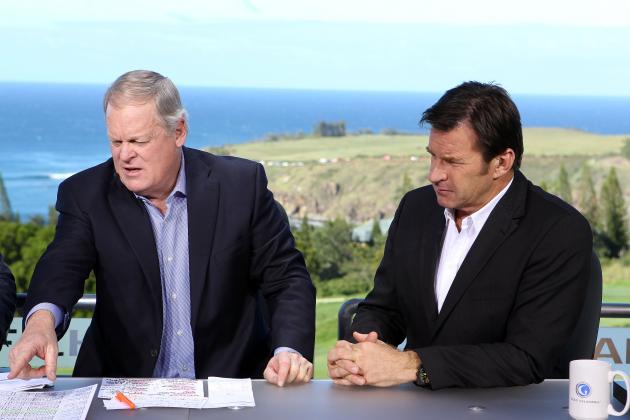 Sam Greenwood/Getty Images

Former golfer turned commentator, Johnny Miller is certainly fearless when he speaks. Miller tells it exactly like he thinks it, whether it is right or not.
Unfortunately, what he thinks is sometimes controversial and inappropriate.
During the 2008 US Open where Tiger Woods cemented his place as one of the toughest competitors, Miller made some comments regarding his opponent Rocco Mediate. Both of them were viewed by some as racist, but they were most definitely out of line.
There's plenty more comments that you can find on Google at your will, but I'll leave that up to you.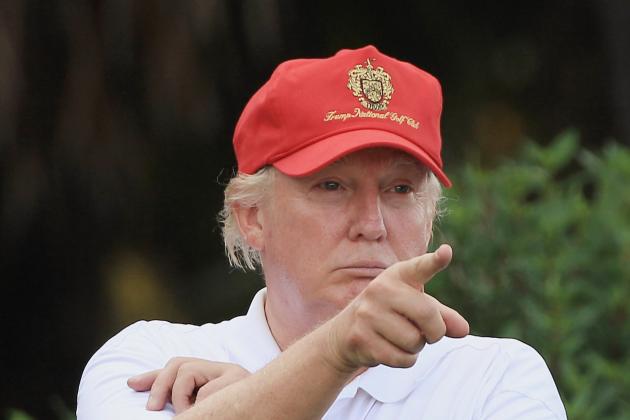 Scott Halleran/Getty Images

Donald Trump is by far one of the most recognizable names in the game as far as course ownership goes.
However, despite Trump's deep pockets, it never seems that his projects have come to fruition as he believes they have. Trump owns none of the top 10 courses, in spite of the fact he rates his courses the best.
Trump is a great person to have pumping money into the game of golf, but let's hope his recent purchase including Doral gets better reviews from people not being paid by The Donald.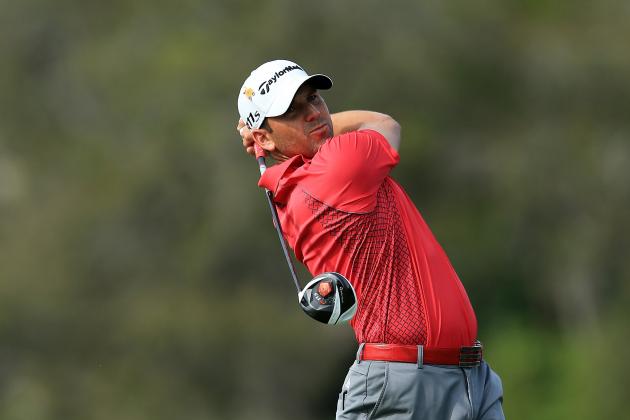 David Cannon/Getty Images

Love him or hate him, you have to feel bad for Garcia in some ways. After Medinah, he was touted as the person to compete with Tiger Woods. Unfortunately, despite some decent successes worldwide, he never lived up to the bill.
Sergio is better known for his antics on course than anything. This would include the re-gripping issue at Bethpage, and his spitting in the cup thanks to his notoriously bad putting.
Sergio took time off from the game to find himself just over a year ago and seems to at least enjoy himself in the game now from time to time.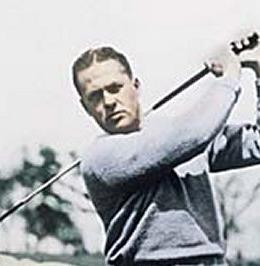 Bobby Jones is controversial for not quite a bad reason. Rather, it is controversial the fact that Jones decided that at the top of his game, playing better than anyone has and possibly ever will, he gave it up.
Some say it was the right thing for a family. Others say it was giving up on his true dream. Remember, the pay wasn't great back then.
But it's your call.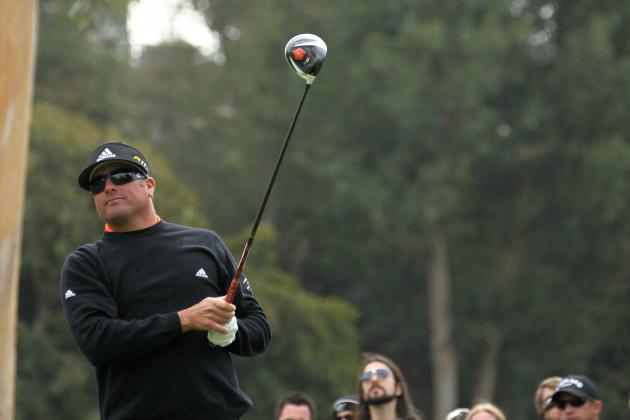 Stephen Dunn/Getty Images

For a man who enjoys limited success, you'd think Pat Perez ran the show. He has always been known as a man who expects more of himself than he's ever proven capable and rather inconsiderate of others.
That would include a temper tantrum after a runner-up finish at the Reno Tahoe Open which Perez clearly didn't think would be on film.
From personal experience, I can tell you he has little regard for the fans as well. He flew the ball into the gallery area at Hazeltine, nearly nailing my father on the head, and when he came over his caddie had to apologize for him, as Perez refused to acknowledge the crowd other than for us to move.
Ross Kinnaird/Getty Images

It's a toss up between Tiger and John for the most controversial person in golf history if you ask me.
Daly is legendary for what he's done on the course, unfortunately his win at the British Open is often overshadowed by the rest of the antics which Daly is known for.
Whether it's hitting a ball off a beer can, playing a round of golf shirtless, hitting up the Hooters tent during a rain delay, or other personal battles he's waged, Daly seems to be known for all the most ridiculous things.
While his distance and his swing will be legendary, John Daly will never shake his past.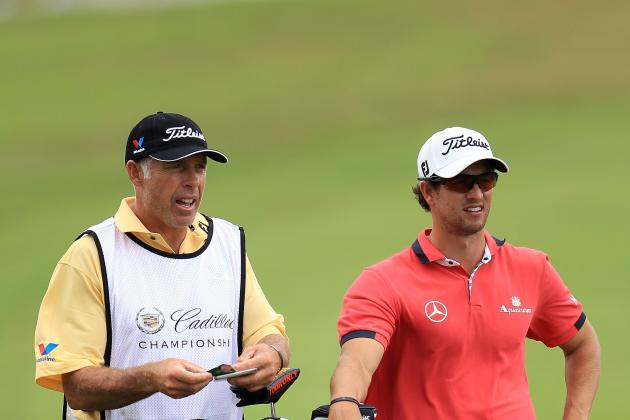 David Cannon/Getty Images

I think we all know why Steve is here. It wasn't enough to leave Tiger with the comments of how much shock he was in.
Williams then had to say that a non-major win with Adam Scott was the best he had ever felt. Williams seems that he's learned since to be quiet, because he hasn't been quite so bad.
However, let's not forget Steve was abrasive with Tiger as well. Both of them were very much intent on winning, and Williams would go to any length to protect his player, including breaking a camera.
The fact that Williams turned around on Tiger as he did is shocking all things considered, and very much puts him on this list.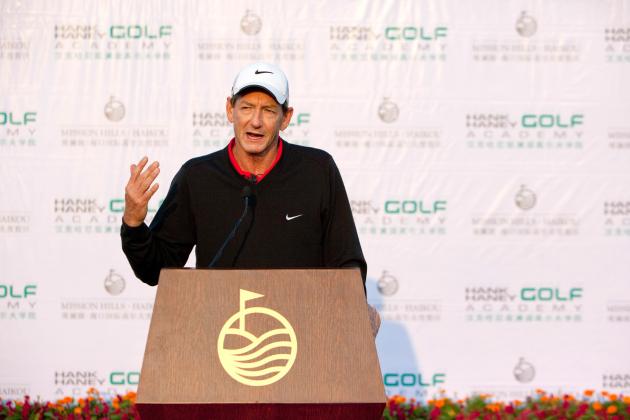 Athit Perawongmetha/Getty Images

Hank Haney seemed like the nicest golf instructor out there. He always had a smile, when you heard him talk, it always seemed so happy and sincere.
Then came the break up. It seemed so cordial, their decision to end their relationship.
And then Haney realized he didn't sign any contract. Once he realized this, he got wind of how much cash he could make off of a book about his times coaching Tiger.
From there, we all know the story. You can buy The Big Miss in stores now.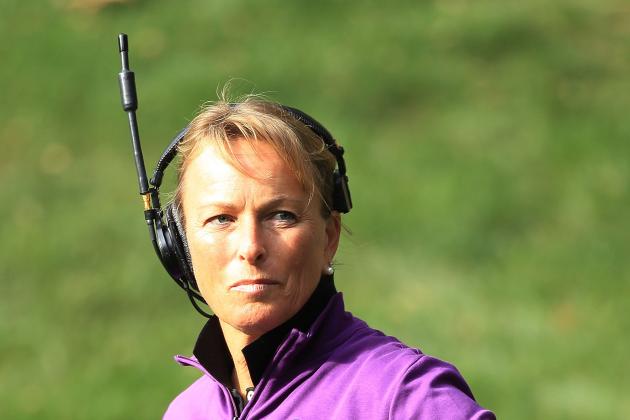 Scott Halleran/Getty Images

These TV announcers really should learn to hold their tongues, and watch the little light that says whether or not they're on the air.
Dottie Pepper didn't hold her tongue as a player or an announcer. You may not remember, but Dottie Pepper was that female on the US golf team who celebrated Laura Davies missing a putt, and then declaring she could really care less about what everyone thought.
And she really could care less about what everyone thinks. Pepper didn't even hesitate when during the Solheim Cup, when on break, she referred to the US team as a bunch of "chokin freakin dogs."
Then she realized she was on air. Oops.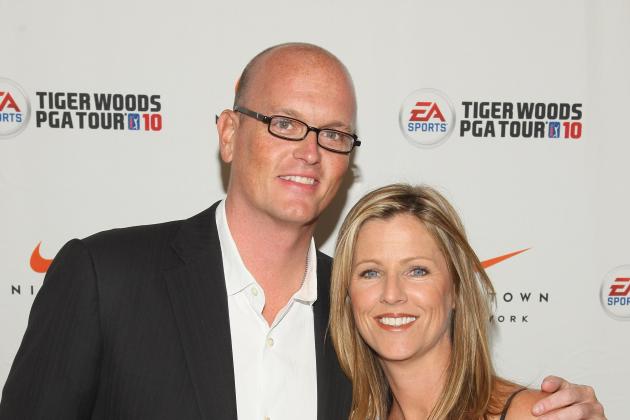 Stephen Lovekin/Getty Images

All it took was a single comment for Kelly Tilghman to be verbally assaulted by her peers in the media. "Lynch him in a back alley."
That's what she said of player's feelings toward Tiger Woods and his dominance (or something about that).
Tilghman never meant what she said, but nevertheless her comment will always be there, unfortunately for her.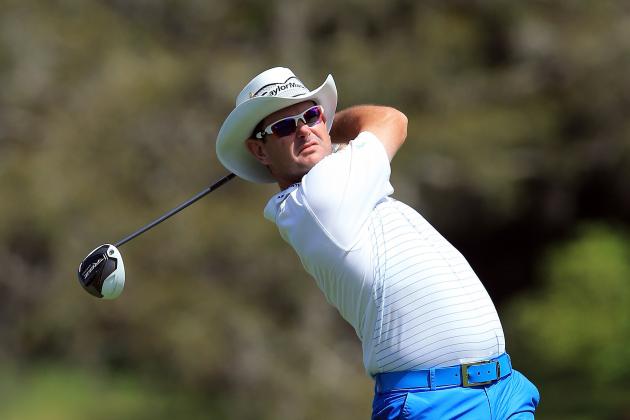 David Cannon/Getty Images

One of the PGA Tour's most disrespectful players in history, Sabbatini makes no attempt to hide his discontents with his peers.
When playing with Ben Crane, Sabbatini walked to the next tee before Crane had even hit a putt because he believed that his slow play was detrimental to his own game.
Then, at another tournament, Sabbatini moved on to berating young volunteers at a tournament trying to help him find a lost ball.
However, it must have been a bad two days for Sabbatini. In that same tournament, he got into a confrontation with Sean O' Hair over slow play.
If you're wondering, he missed the cut in the last tournament.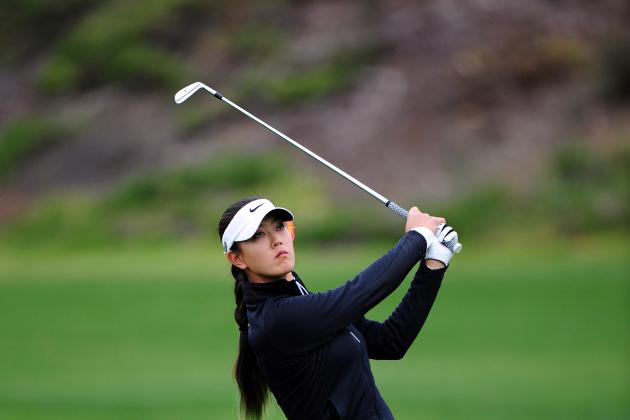 Harry How/Getty Images

Shifting over to the women's side for a slide or two, Michelle Wie comes into play.
Now, she's done nothing disrespectful or wrong, however, let's think about this.
You think Michelle Wie is a seasoned pro? She's 22. She's been a professional golfer for over six years. Do the math. She was under 16 when she turned professional.
Now, the women's game is somewhat flexible in this as far as talent goes (you're more likely to find a competitive young girl for the LPGA at 16 than a male for the PGA). However, what do you make your child give up to chase the dream?
I firmly believe there needs to be a reassessment of the age rule for professional golfers. Graduating high school should come before turning professional for golf.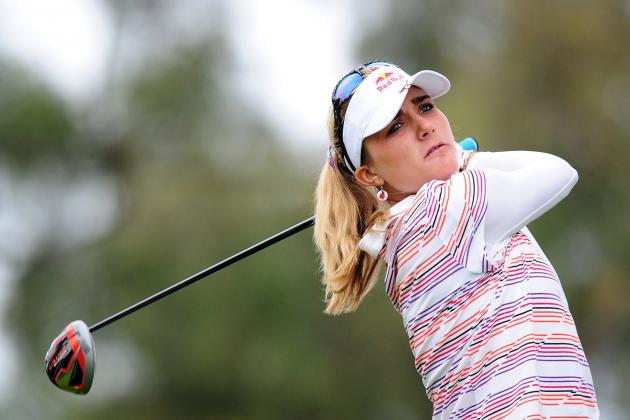 Harry How/Getty Images

Again, another young woman who sees professional golf far too early. Yes, I understand she has won. Yes, I understand she wants competition.
However, again how many of you think it's right to end this young girl's childhood so early for something she will be able to do in a few years (turning pro).
Not to mention, she had an exception made just for her admission to tour.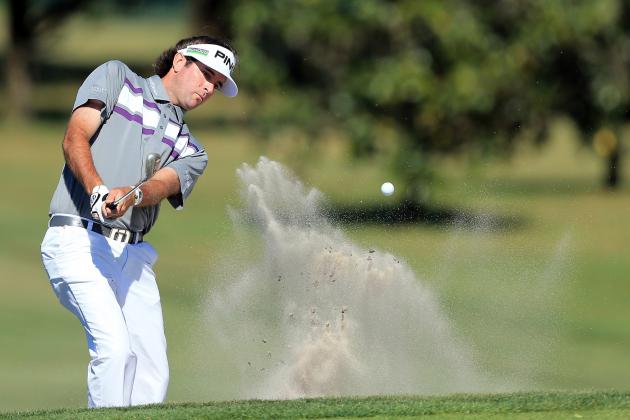 David Cannon/Getty Images

Known for his pink shafted driver and long tee shots, Bubba Watson also has a record of opening his mouth when he shouldn't.
While over in Europe playing on an invitation, Watson decided to stick it to the European Tour and rip on them for his poor play. Watson said the way the tournament was run was poor, and that it was a factor in his poor play.
I'm not an expert, but I think his 150th rankings in driving accuracy and strokes gained from putting would be the real reason.
Sam Greenwood/Getty Images

Another well known long ball hitter, Robert Garrigus is known for the work that he took to get to the winner's circle.
However, his openness about substance use in the past turns many off. While it's admirable, he would be so open about such a personal topic, it also raises character issues that he probably doesn't want raised.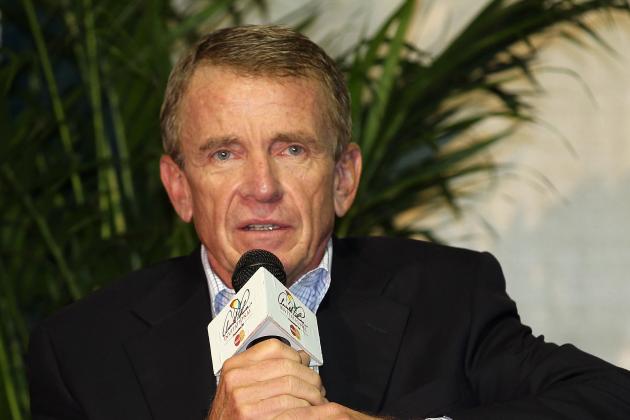 Sam Greenwood/Getty Images

Despite the fact that under Finchem golf has reached levels never thought possible, it still doesn't leave him out of the line of fire for criticism.
Some of the complaints lodged against Finchem include the length of the season, the FedEx Cup setup, the amount of events played every week and the qualification process.
This all falls at the leadership, and that would be Finchem.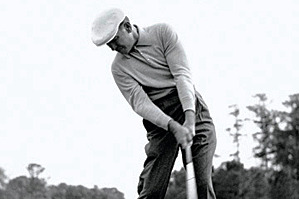 Although he is best known for being one of the first "modern" golf swings, Ben Hogan came with a fairly controversial disposition.
On the golf course, he was very much antisocial, much like Tiger Woods has been in the past.
While that led many to believe that Hogan isn't the type of person you want to know, it's very much the contrary. Hogan was a great person and a fighter as he proved after his accident.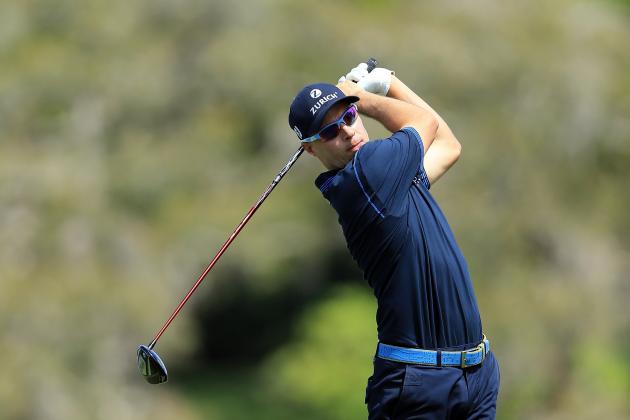 David Cannon/Getty Images

The most deliberate golfer on the PGA Tour, everybody. Ben Crane makes little attempt at trying to mask his slow play or give any reason for it.
It just happens. The problem is, golf is complained about for television because of people like Crane.
While I'm not saying change for the people's liking, it should be a thought in the back of his head. Any golfer can come up with an efficient routine, so Crane better get cranking.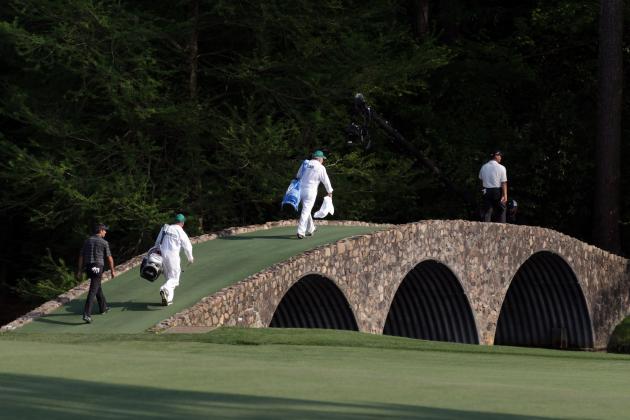 Ross Kinnaird/Getty Images

They aren't a specific person who's made decisions, but they're made up of a body of people.
While everyone loves the Masters, it really is a wonderful tournament and opportunity for any golfer to compete, the host course is known for its tight rules.
The media is more restricted with access to the players, the fans are known as "patrons," and there is no female membership (could be soon).
Overall, it's a great course, but the decisions they've made like running without sponsorship gives golfers the title of being arrogant.