BYU Basketball: Keys to Cougars' 2012 NCAA Tournament Run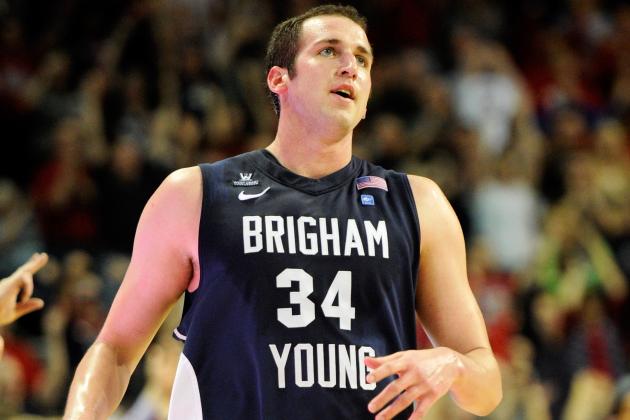 Ethan Miller/Getty Images

BYU was a national darling last year when Jimmer Fredette led the Cougars into the NCAA tournament and piled in a ton of points.
Now the team has made it back to the Big Dance for the fifth year in a row—the first without Jimmer since 2004—and they'll need to use a balanced attack from their talented mix of young players and experienced juniors and seniors to advance.
The selection committee has deemed the Cougars fit for a possible No. 14 seed and they'll start the tournament off in the play-in round against Iona.
Keep reading to find out what must BYU must do to have a successful run in the 2012 NCAA tournament.
Begin Slideshow

»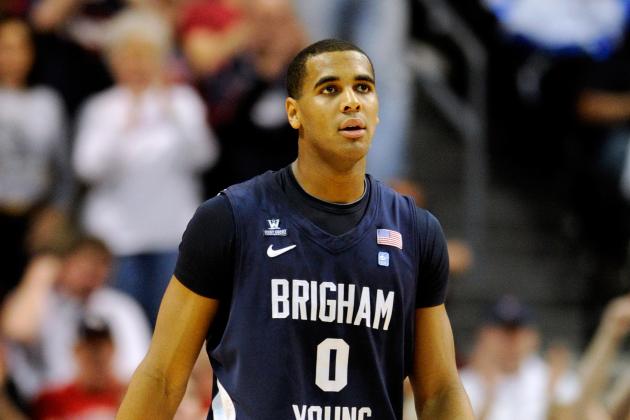 Ethan Miller/Getty Images

Noah Hartsock
The 6'7" senior forward can do it all for the Cougars. He's picked up the scoring load and averages a team-high 16.7 points per game. He also chips in 5.2 rebounds, 1.5 assists, 1.6 blocks and 0.8 steals while nailing 56.5 percent of his shots from the field.
He's an all-around beast and surely wants to finish his career in a BYU uniform with a solid run in the tournament, so look for him to elevate his game.
Brandon Davies
Davies, a junior forward, is a powerful player that has been averaging 15 points, 7.3 rebounds, 2.1 assists, 1.3 blocks and 1.4 steals per contest.
He's a shining star for a school that dismissed him for violating their sacred "honor code."
You can bet they are glad he's reinstated and absolutely tearing it up and will continue to do so during March Madness.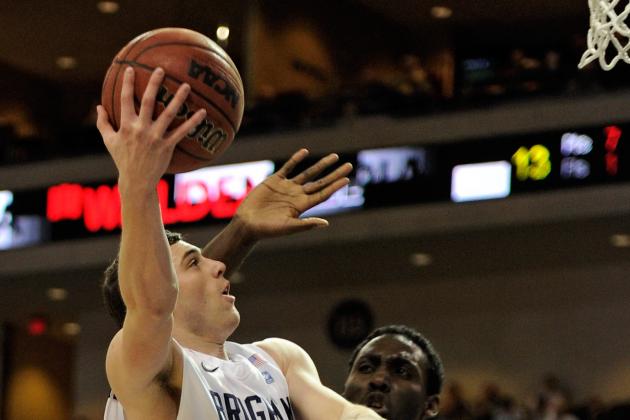 Ethan Miller/Getty Images

Matt Carlino
The freshman guard is a solid set-up man and three-point shooter, but he needs to be more consistent when it's win or go home time.
He pops over 5.1 three-point attempts per game but only makes 1.7 and he's going to have to get that number up and soon.
The kid has the potential to be a superstar and the next face of the Cougars, he just needs to put it all together and that could happen during March Madness.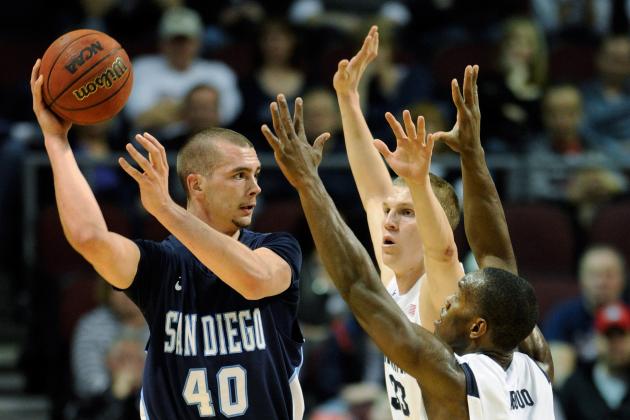 Ethan Miller/Getty Images

Look for the Cougars to push the ball every chance they get.
BYU plays extremely fast and that contributes to their 78.2 (15th in nation) points per game average as well as the reason why they pull down 38.5 (22nd) rebounds and dish out 17 (seventh) assists a contest.
They are also extremely accurate shooters and love to get inside when possible with their star forwards, which largely contributes to their 46.8 shooting percentage.
They'll need to keep the tempo up against their opponents, especially the ones that prefer to play in the half court.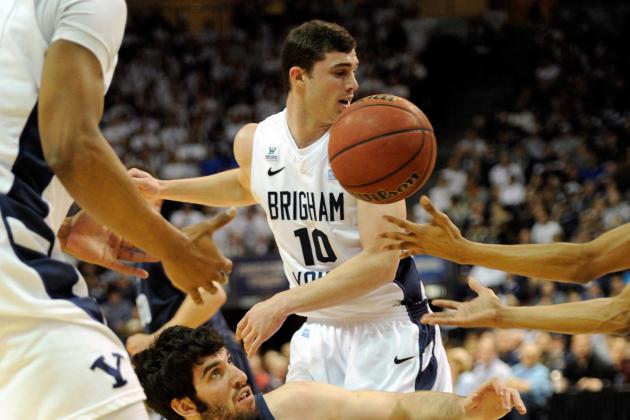 Ethan Miller/Getty Images

BYU isn't known for their defense and coach Dave Rose has yet to experience a major success in either the Mountain West or NCAA tournament—possibly because of it.
Occasionally his squad will show flashes of brilliance on defense and they completely wear their opponent down, all the while running all over them on offense.
They'll need to try to employ that same strategy in March, just tiring out the opponent and hoping to create enough turnovers to score plenty of transition buckets.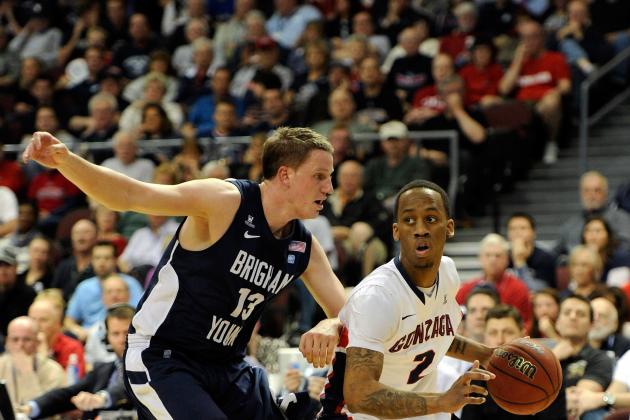 Ethan Miller/Getty Images

The biggest hurdle for BYU is actually getting into the field. They'll have to take on a solid Iona squad that won 25 games during the regular season but faltered early in the Metro Atlantic tournament.
As the No. 1 scoring team in the nation, as well as the No. 1 assisting squad, the Gaels are a force to be reckoned with against a defensively lacking team like BYU.
The Cougars are going to have to try their hardest to advance into the real first round.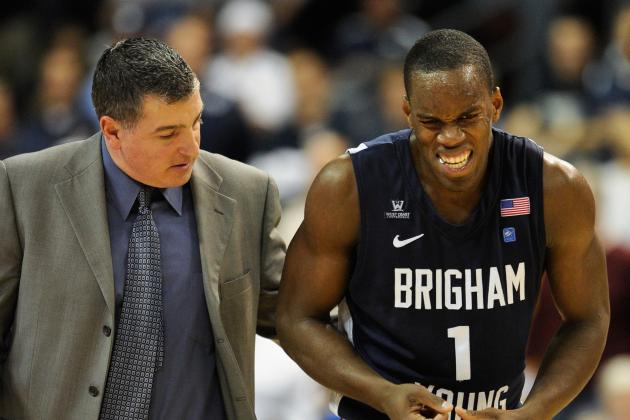 Ethan Miller/Getty Images

BYU drew the worst possible play-in matchup. Iona is simply a dangerous team and it's plausible they go on a Cinderella-like run through the 2012 NCAA tournament.
They have the shooting and passing to get it done in March and will find a way to get past the Cougars.
It'll be a quick end for this Brigham Young run.