Murray State Basketball: Keys to Racers' 2012 NCAA Tournament Run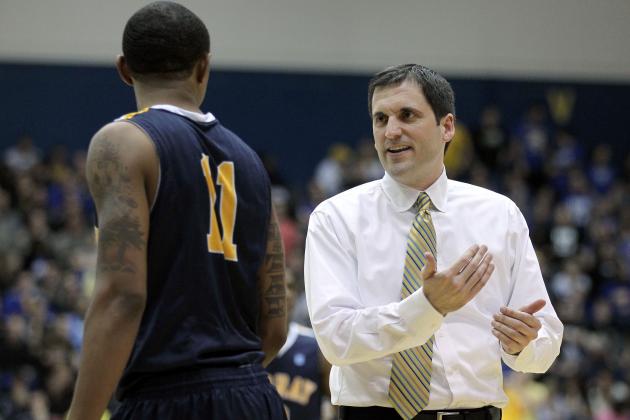 Andy Lyons/Getty Images

The Murray State Racers officially locked up their spot in the NCAA Tournament, winning the Ohio Valley Conference Tournament more than a week ago, downing Tennessee State 54-52.
The Racers last made the tournament in 2010, where they advanced to the second round. In their history, Murray State has never made it beyond the second round of the NCAA's.
The 2011-12 season was Steve Prohm's first as Racers' head coach, and it was a storybook campaign. They enter the big dance with a 30-1 record, falling only to the same Tennessee State team that they would later beat in the conference tournament.
On Sunday, they were named as a six seed, and their tournament will get underway on Thursday against Colorado State in Louisville.
Begin Slideshow

»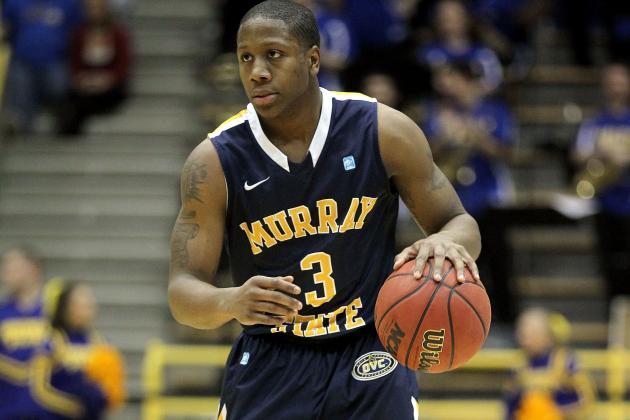 Andy Lyons/Getty Images

Isaiah Canaan
The junior guard averaged nearly 20 points a game this season, and the Pacers will need nothing but solid performances from him this year if they are going to make a deep run.
Mid-majors don't tend to be loaded with a lot of depth, at least when compared to the kind of opponents they'll be squaring off against in the Big Dance.
Canaan will have to be solid. That doesn't mean spectacular (more on that in a second), but the guard has to get his shots off and net somewhere between 20-25 points.
Ivan Aska
Aska is not only the Racers' third leading scorer, but he's also their best inside presence, bringing in nearly six boards a game.
But more important than all of this is that Canaan needs some help. In Murray State's one loss this year, Canaan was fine, actually well above average, totaling 31 points. Aska on the other hand was well below that, only scoring only eight.
As a matter of fact, in each of the Racers' last five games, he hasn't gotten into double-digits. That has to change effective immediately.
Jewaun Long
Long was the conference's defensive player of the year. That tenacity can't take a break on the perimeter when he's guarding some of the nation's best guards.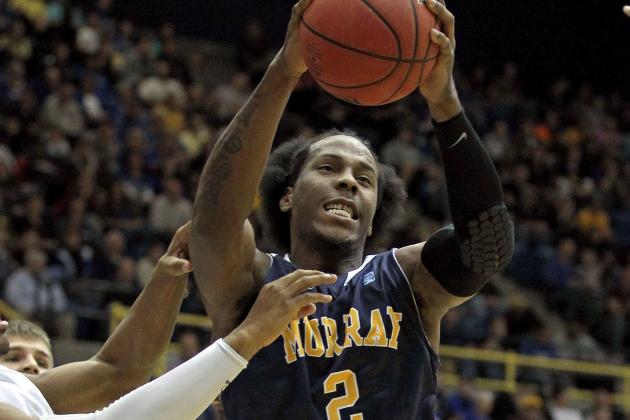 Andy Lyons/Getty Images

Edward Daniel
The junior forward averaged nearly seven points and better than five boards during the season this year, and that will need to be elevated.
The Racers can score plenty of points, but they need to be a little more efficient on the glass to survive. That will limit the other team's chances, and also allow Murray State to have a down shooting night but still win.
When the tougher competition emerges, he will need to elevate the production level both in terms of points and rebounds. The numbers won't necessarily be sexy, but he'll have to be stable. That will allow the team to sustain runs.
Andy Lyons/Getty Images

They are going to shoot a lot on you, notably from the outside. The Racers' top players are almost all guards, and this is a team that shot nearly 40 percent from the three-point line this season. Look for more of that, as the inside presence isn't particularly strong.
It makes sense that they will try to spread out to get isolation. Ideally, that will open shots and also lanes. This team will go as far as the guards take it, and that means that it will be firing from the outside.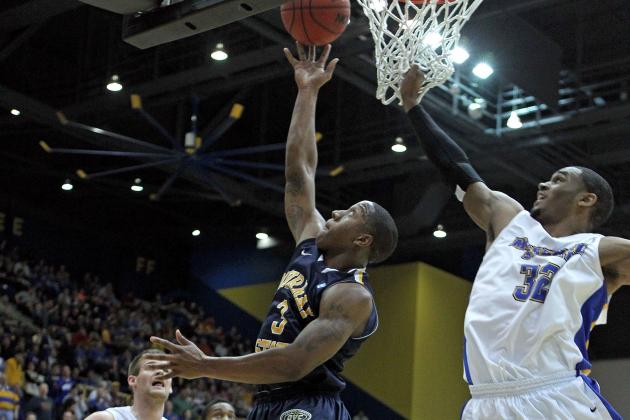 Andy Lyons/Getty Images

Again, this is a team driven by its guards. If they allow a team with strong big men to get into a half court game, the Racers will have a hard time stopping them on the defensive side of the ball.
Look for those guards to play extremely aggressive, working on traps, trying to force quick decisions from the opposition's ball handlers. With that, they will force turnovers, allowing the guards to take the game over on offense.
If they don't play aggressive and allow the other team to establish the offense, feeding the big men, don't expect to see many stops from Murray State.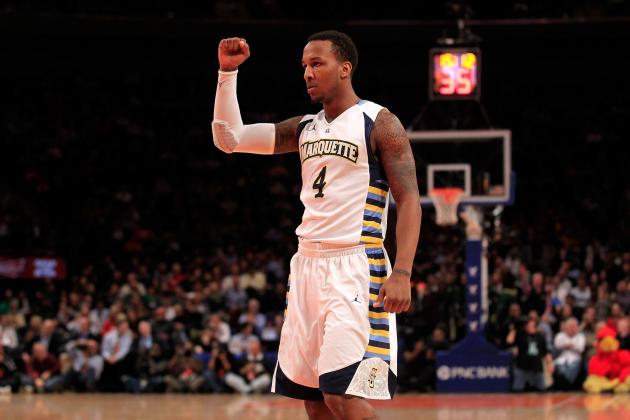 Chris Trotman/Getty Images

Murray State's path in the Big Dance is equal parts blessing and curse. On the one hand, the Racers' likely opponents on opening weekend—Colorado State and Marquette—both play a small-ball style similar to the same one they employ, thereby freeing from the worry of throwing little guys at big men and whatnot.
On the other hand, by fighting fire with fire, Murray State's advantages in speed, quickness and perimeter shooting will essentially be rendered null and void by the mirror images against which the team will play in Louisville.
Of course, that may well mean that Murray State races its way to the Sweet 16, where guard play will once again rule the day against either Missouri or Florida.
Or, that the Racers get beaten to the punch at their own game and don't survive to see Week 2 after posting a brilliant 30-win season.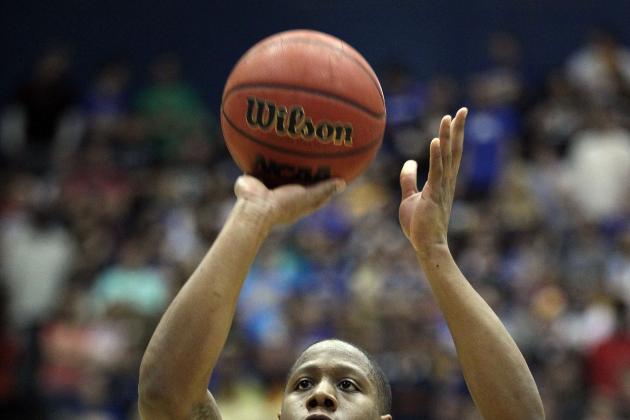 Andy Lyons/Getty Images

As they say in boxing, styles make fights, and the styles of Murray State's prospective opponents could render a Cinderella run to the Elite Eight (or even the Final Four) to be more than just a pipe dream.
That being said, Marquette's stellar guard play and skill up front will prove to be too much for the Racers to handle in the second round, thereby bringing their glorious season to an end at 31-2.