5 Chicago Cubs Who Could Replace Ozzie Guillen as City's New Media Darling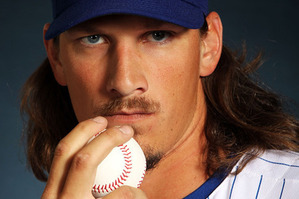 Without a doubt, Ozzie Guillen was always the center of media attention in Chicago as the manager of the White Sox. His crazy ejections, over-the-top antics, and struggles with the English language were always enjoyable for baseball fans from both sides of the city.
Ozzie's departure leaves a large gap to be filled this season. Neither the White Sox nor Cubs look to be in contention for anything significant, so an entertaining figure would definitely give the Chicago media and the fans something to talk about in 2012.
Here are five Cubs that could fill the void for the upcoming year.
Begin Slideshow

»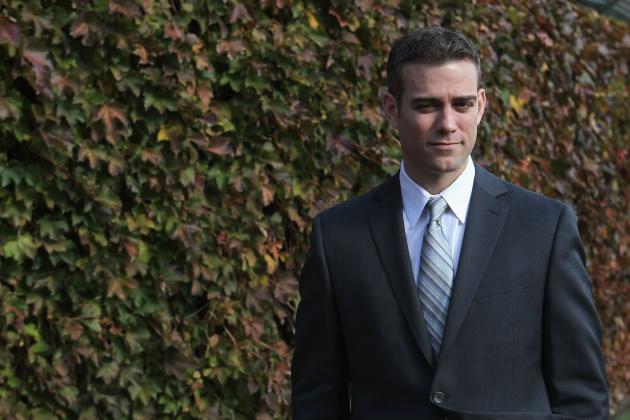 Jonathan Daniel/Getty Images

Theo Epstein feels like the answer to every Cubs fan's prayer. He has been in this situation before and succeeded, and he has the blueprint to do it again.
Every Cubs fan believes in what he is doing and is excited for what is to come.
Theo will likely make many moves this season in order to move along the rebuilding process. With it, fans will be watching his every move and listening to anything and everything he has to say.
His popularity in Chicago is already sky-high, so expect the media to have a tight grip on Epstein all year long.

Jeff Samardzija's media photos have generated a lot of buzz from Cubs fans and media members alike. The goatee and long hair that the former Notre Dame wide receiver sport isn't one many people can pull off.
But don't take these photos the wrong way; Samardzija is serious, very serious. He is trying to win a spot in the starting rotation after spending most of his four seasons with the Cubs in the bullpen.
The fourth and fifth spots in the rotation are up for grabs with Chris Volstad, Randy Wells, Travis Wood, and Samardzija all competing for the two openings. His long locks and quest to be a starter make him a player to follow for the 2012 season.
Okay, so Len and Bob are technically part of the media, but that doesn't mean they aren't a fun duo to follow. They've been the Cubs television announcers since 2005, now entering their eighth year together.
They have great chemistry in the booth and their love of music goes far beyond just listening, as you can see from the video.
Len and Bob are one of the most entertaining baseball duos to listen to, and Cubs fans are lucky to have them. With a season of uncertainty coming up in Chicago, at least we know it'll be a blast listening to the broadcasts.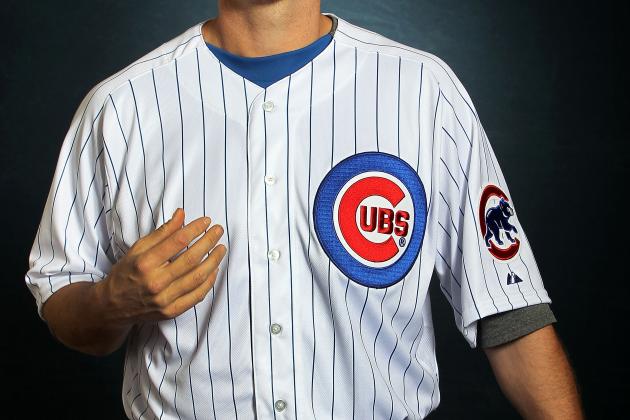 Jamie Squire/Getty Images

Kerry Wood is the most beloved player to wear the Cub uniform in 2012. He has been a fan favorite since he came into the league in 1998 and won Rookie of the Year honors.
His 20-strikeout game on May 6 of that year is still one of the greatest performances in Cubs history, and baseball history for that matter.
The reception Wood got at the Cubs Convention after he had just been re-signed was remarkable. There is no doubt that the bond between him and Cubs fans is special. He will be a solid bullpen option for the team in 2012, and will always be this generation's favorite Cub.
Ryan Dempster is one of the funniest players in baseball. His impersonations are hilarious and spot-on. He does a great Chris Farley, but he is best known for his near-perfect Harry Caray impersonation. The video shows Dempster at his finest.
He may be a trade piece for the Cubs in 2012, but as long as he's in Chicago, he'll be one of the clowns in the clubhouse and will always be good for a laugh. He is by far the most entertaining player off the field on the Cubs roster.