Alabama Basketball: Keys to Crimson Tide's 2012 NCAA Tournament Run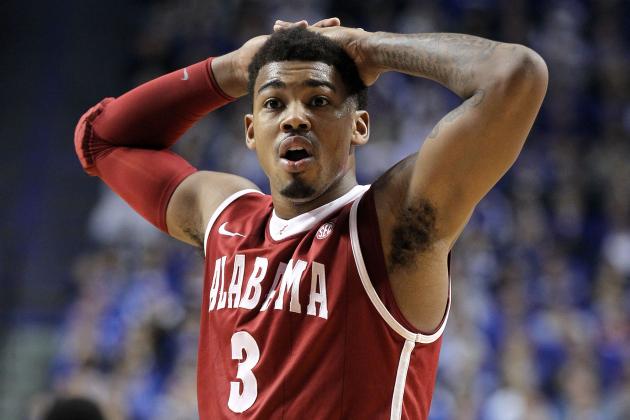 Andy Lyons/Getty Images

The Alabama Crimson Tide certainly don't stand out among the top teams in the nation, but they're going dancing nonetheless and will be a team to keep an eye on.
A No. 9 seed in the Midwest region, the Tide will hope their stingy defense and tough offensive play will be enough to carry them to a win or two.
Expectations aren't as high as they are for the football team in Tuscaloosa, but Alabama fans would love to see a few NCAA tournament wins.
How is that accomplished? Simple.
Begin Slideshow

»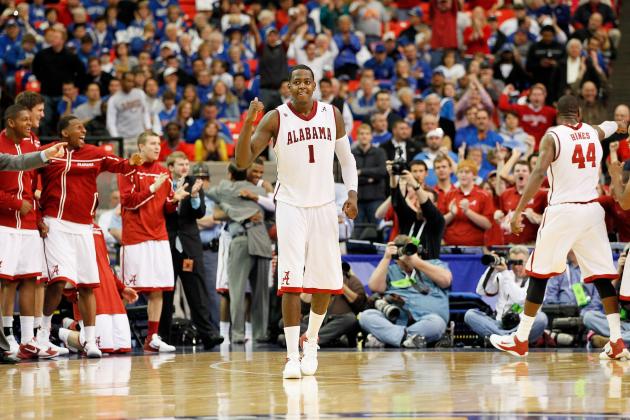 Kevin C. Cox/Getty Images

The program was forced to suspend their second leading scorer, junior Tony Mitchell, and have to hope that senior JaMychal Green and sophomore Trevor Releford can pick up the scoring slack.
Mitchell wasn't just a top scorer, he was the team's second leading rebounder and their most consistent threat from beyond the arc.
Without him, Green is going to have be more efficient in the paint, and Releford has to be effective from the three-point line and the charity stripe.
If these two falter in any way, it will be spell trouble for Alabama.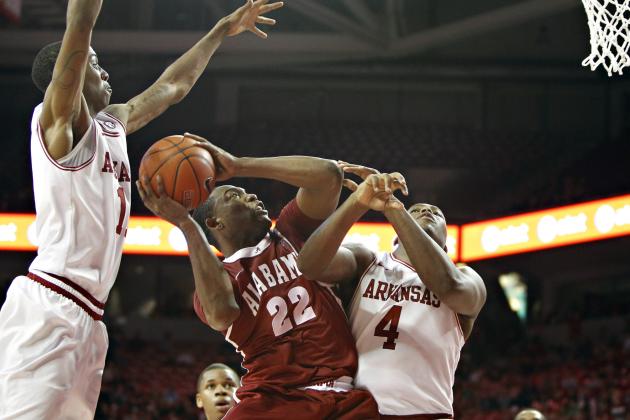 Wesley Hitt/Getty Images

Andrew Steele missed the first half of the season but came on strong late and was a key player down the stretch when 'Bama closed the season winning four of their last six.
He's not much of a threat from downtown, but he is an effective rebounder and passer who can score when necessary.
The Tide need all the help they can get if they are going to make a run, and Steele has to make the most of his 25 minutes per game.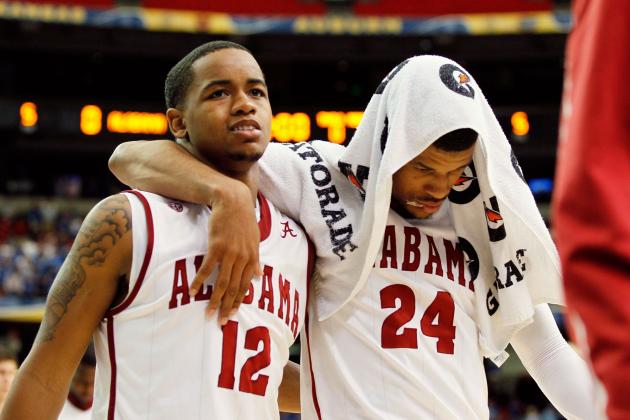 Kevin C. Cox/Getty Images

This team shoots a miserable 28 percent from beyond the arc, and that was with their most consistent three-point bomber on the court.
Without Mitchell they have to find other ways to score, and it will not include many opportunities from downtown.
Unfortunately, the Tide aren't very big either, so they can hardly dish inside and hope to dominate with a low post game.
What we can expect from Alabama is an adaptive offense that plays to the weaknesses of their opponents.
The Tide are one of the best defenses in the nation, and they'll be relying heavily on that to translate into easy buckets in transition.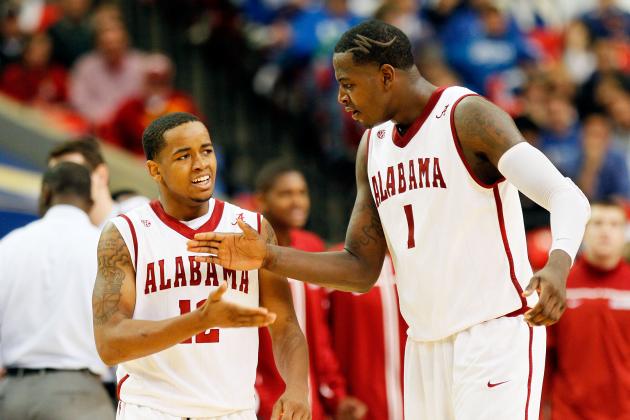 Kevin C. Cox/Getty Images

If you've been wondering how a team without an elite scorer, three-point shooter and point guard have made the NCAA tournament, you are not alone.
But the Tide did it by playing staunch defense and limiting opposing teams to only 57.9 points per game.
Alabama isn't going to blow the doors of any teams offensively, but they'll strangle the life out of an offensive game and make the team wonder if they'll ever score again.
Their perimeter defense has held opponents to the second lowest three-point percentage in the country (27.8).
Like the football team on the same campus, this team dominates defensively.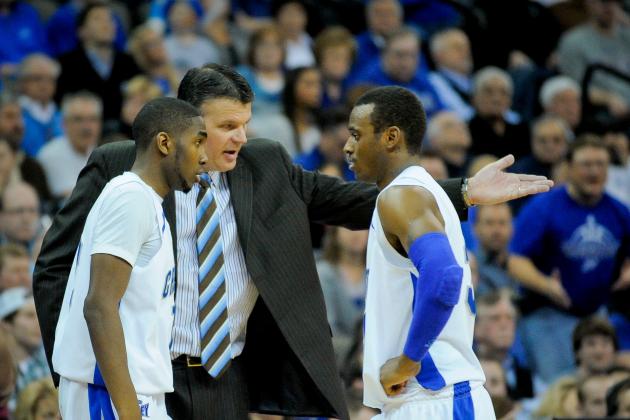 Eric Francis/Getty Images

Right out of the gate things get hairy for the Crimson Tide.
The dreaded No. 8 vs. No. 9 matchup pits them against a feisty Creighton team that lost only five games all year, none of which came in the last month.
The Tide will need a great performance just to get by the Missouri Valley Conference tournament champs.
And if they somehow pull it off, they're doomed to take on UNC in Round 2.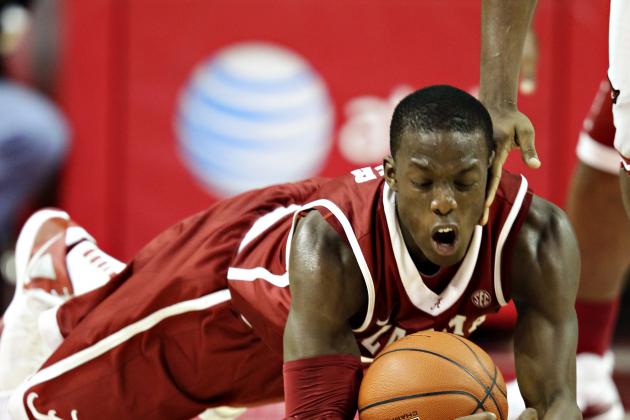 Wesley Hitt/Getty Images

A win in the first round would be a bit of surprise over Creighton, but they don't stand a chance against UNC in Round 2.
The Tide put together a solid season in the SEC this year, but it will end no later than March 18th against the Tar Heels.