Ranking the 25 Least Deserving MLB Hall of Famers, and Who Should Replace Them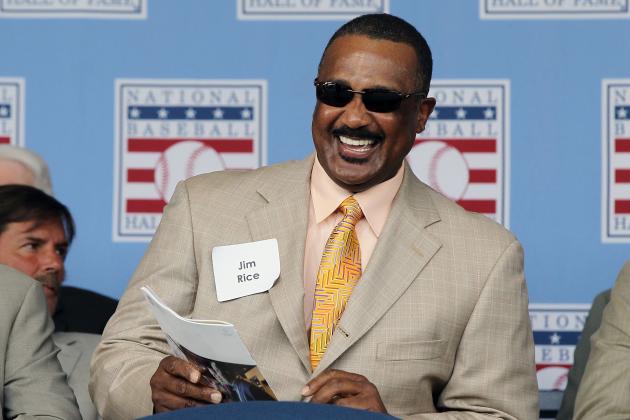 Jim McIsaac/Getty Images

Former Chicago Cubs third baseman Ron Santo died before gaining entry to the National Baseball Hall of Fame, but to speak generally, it should be harder to earn enshrinement.
As the years go by, it becomes increasingly clear that players who linger on the ballot for 10 or more years often end up getting in, their candidacies gaining traction despite the unchanging insufficiency of their numbers. Jim Rice is the most famous example, but hardly the only one.
It's also clear that the members of the Baseball Writers' Association of America who vote to enshrine players are woefully out of touch. Some, after all, are years removed from active duty in the field. Others refuse to update their knowledge of the game in accordance with all the new information that has become available in the past 20 years. Still others seem to try to think like fans and vote for players with high profiles, friendly personas or elite Q-scores.
As a result, not only are too many players enshrined, but some are there who simply do not belong, and others who fully deserve to be there are absent.
Here are the 25 least deserving Hall of Famers, and the men who should get their spots.
Begin Slideshow

»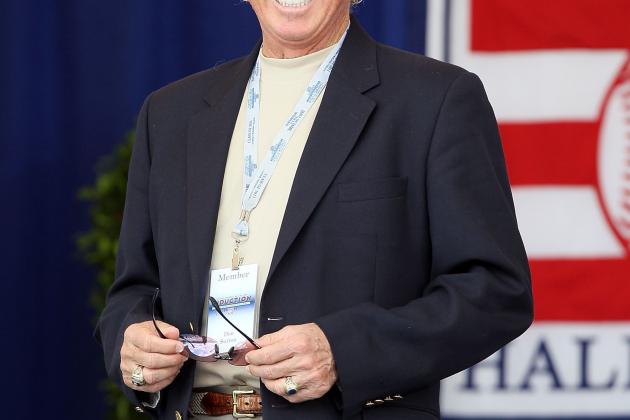 Jim McIsaac/Getty Images

Why he's here: Sutton's greatest achievement was longevity. While that's an admirable skill for any professional athlete, and especially for a pitcher, it shouldn't be a significant factor in selecting Hall of Famers. By and large, players who have such drawn-out careers without a high peak of true dominance aren't terribly memorable, and aren't as good as the numbers with which they finish make them appear.
Who should replace him: Rick Reuschel
Why: Reuschel was not dissimilar from Sutton. They pitched in roughly the same era; Sutton merely arrived in the big leagues five years earlier, and as such was able to take advantage of the extraordinarily pitcher-friendly environs of Dodger Stadium in the late 1960s.
Both men had dominant seasons. Sutton had 1972 and 1980; Reuschel had 1977 and 1987. Neither, though, ever strung together multiple great years. Who was better comes down mostly to who was more consistent, and believe it or not, it was Reuschel. For his career, his park- and league-adjusted ERA was 14 percent better than league average. Sutton was a mere eight percent better.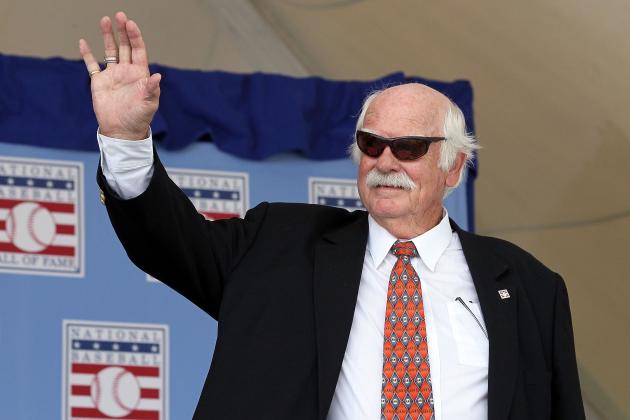 Jim McIsaac/Getty Images

Why he's here: Perry, too, pitched forever, amassing over 300 wins and chewing up innings. He didn't have many truly great campaigns, though, nor especially dominant stuff (other than his famous spitball). He simply stayed on the mound and pitched 300 innings for a number of years, at a time when to do so a few times was not terribly uncommon.
Who should replace him: Luis Tiant
Why: Tiant could put on a show. Whereas Perry was a pitcher, Tiant was a hurler. He had the wacky windup, the occasional big fastball and the devastating curve. He was big, intimidating and oddly, awkwardly athletic. Arm trouble put his career in jeopardy by age 30 and forced him to reinvent himself more than once as he aged. He was more entertaining and more dominant than Perry, though, and was more capable of occasionally winning a game on his own.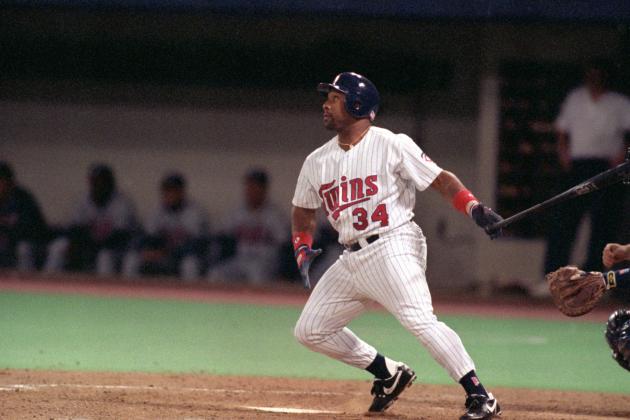 Rick Stewart/Getty Images

Why he's here: Puckett was very good, but when his eye trouble forced him to cut short his career, it made him look better in the eyes of history. He didn't reach the big leagues until 24, and retired at 35. Most players as good as he was in the interim would have reached the show younger and would have played until they were nearly 40, dampening their numbers. If one accounts for that, Puckett's career 124 OPS+ is not terribly impressive.
Who should replace him: Dwight Evans
Why: Evans' 127 OPS+ eclipses that of Puckett, and that came despite playing from age 20 to age 39. Evans was a tremendous fielder, like Puckett, though Evans played a less important position. The critical tiebreaker is that Evans knew how to draw walks, which made him more valuable at the plate. He was a three-time American League walks champion.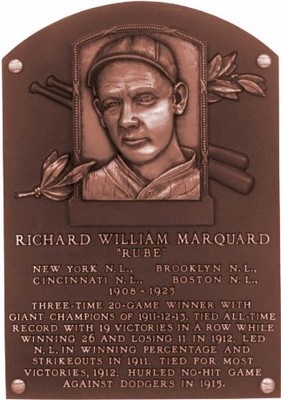 Why he's here: Marquard had a few good years, but despite pitching primarily in the Dead Ball Era, his career ERA was 3.08. He fanned fewer than two batters for every one he walked. Overall, though, neither his longevity nor his peak stands out from the crowd.
Who should replace him: Silver King
Why: King only pitched 10 years in major leagues, between 1886 and 1897. A hiatus from the game 1894-96 explains that math. Nonetheless, King made an impression. He threw huge numbers of innings, and did it very, very well. His 1888 season alone (albeit with the St. Louis Browns of the American Association) makes him a more interesting Hall member than Marquard. That season, King made 64 starts and completed them all. He won 45 games; pitched 584.2 innings; led the league in ERA, WHIP and walk rate; and faced almost 2,300 batters.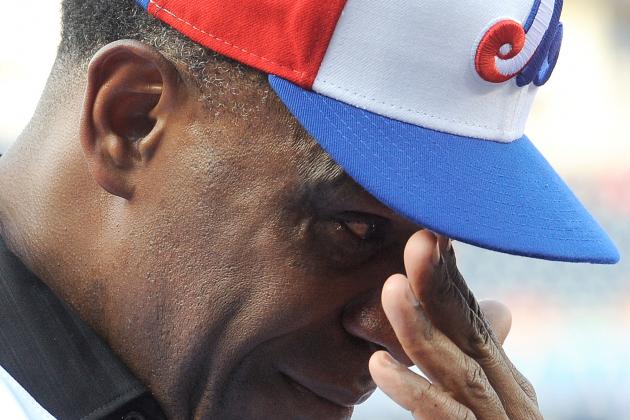 Greg Fiume/Getty Images

Why he's here: Injuries limited Dawson, but more than that, he had no plate discipline. Strikeouts were only an occasional problem. but a dearth of patience was a constant one. For his career, he posted a modest .323 on-base percentage in an environment plenty favorable to offense.
Who should replace him: Edgar Martinez
Why: As good as Dawson was defensively, if the Hall genuinely traded him in for Martinez, they could be better. The difference is nearly 100 points of on-base percentage, though part of that is due to league factors. Martinez was still a much better batter relative to the competition he faced, though, and his achievements are hard to deny.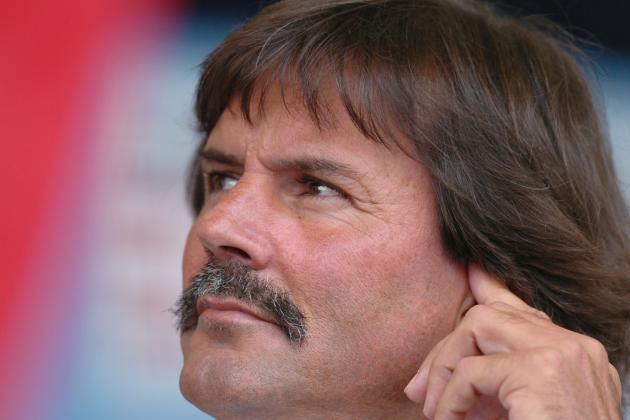 A. Messerschmidt/Getty Images

Why he's here: Eckersley was a relief pitcher. For my money, no relief pitcher is a worthy Hall of Famer. A possible exception might be Mariano Rivera, but even that is iffy. Relief pitching is simply the easiest and least exciting thing a player can do in MLB, and the proliferation of the specialized bullpen in the years just prior to Eckersley establishing himself made it an especially replaceable skill.
Who should replace him: Fred McGriff
Why: Parallels between these two would be hard to draw, but they're not important. Cooperstown simply needs more position players. McGriff's career batting line shows he was roughly 34 percent better than the average batter, in addition to playing good defense at first base. He won two home run titles and rallied his career impressively at the end to prove he could be a feared slugger even in his late 30s.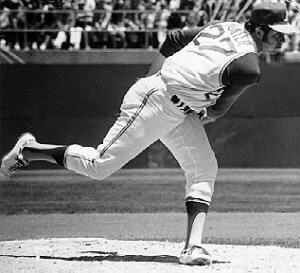 Why he's here: Hunter's career is all about being in the right place at the right time. He muddled through with the Kansas City and early Oakland Athletics for half a decade, then (as that team became the best in baseball for three seasons) rose the rising tide to the top of the pitching world. His ERA looked better than it was thanks to terrific defense and a good ballpark in which to pitch. His records looked great because they reflected superb run support and a very good overall team.
Amid that streak of great luck, free agency came to MLB, and Hunter was the first truly famous player to sign a free-agent mega-deal. He signed with the Yankees, a choice that brought him two more World Series rings (for a total of five) and all but sealed his Cooperstown case, despite his never really being a sensational pitcher on his own merit.
Who should replace him: Billy Pierce
Why: Pierce was the opposite of Hunter. He toiled mostly for very bad Chicago White Sox teams, but thoroughly dominated nonetheless. He rated among the four or five best pitchers of the 1950s, and probably was one of the two or three best of the second half of that decade. He overcame that which Hunter never even faced, and performed just as well or better.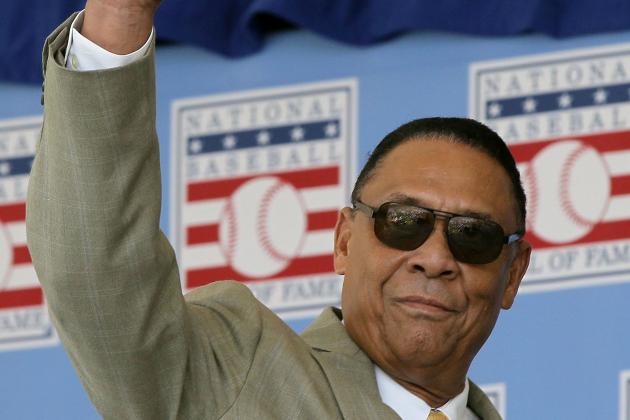 Jim McIsaac/Getty Images

Why he's here: Perez was a great person and a major influential figure on the Big Red Machine Cincinnati Reds teams of the 1970s. He could really hit, and was a heck of a player.
He played first base, though, where a career league- and park-adjusted OPS 22 percent better than average is not terribly impressive. His counting numbers also overstate his value a bit, because he accumulated some of those while serving more as coach than player. Of the 23 seasons he played, the last five could have been lopped off, and Perez might have been a better candidate for it.
Who should replace him: Jeff Bagwell
Why: Bagwell was genuinely elite. He was dominant. His career was far shorter than that of Perez, but neither that nor the spurious steroid talk that has swirled around him since he has become eligible are sufficient cause for holding Bagwell out.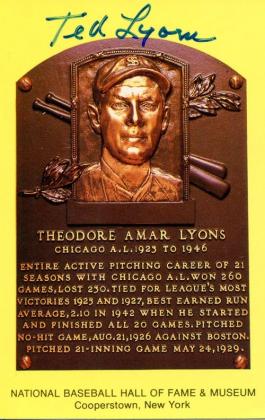 Why he's here: Lyons struck out fewer batters then he walked for his career, which spanned most of the two decades prior to World War II. He piled up wins and innings pitched, but seasons where his statistical progression was tantalizing were few and far between.
Who should replace him: Bret Saberhagen
Why: Remove one pitcher whose entire career was a study in the validity of Voros McCracken's DIPS theory, and replace him with one of the best command-ratio pitchers of the modern era. Saberhagen posted 143 strikeouts and just 13 walks in offense-crazy 1994.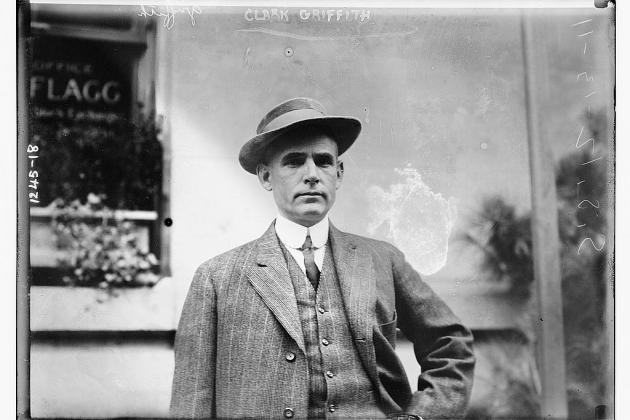 Why he's here: Though not a bad pitcher, Griffith can boast neither a string of great seasons, nor a ton of longevity. His entire situation is complicated by the fact that he was never terribly interested in being a great pitcher; he wanted to be rich and own a team. By the end of his career, he did.
Who should replace him: David Cone
Why: The Hall had lower standards early in its existence than it has now. It's much harder to get in for contemporary non-elites than it was for players of Griffith's vintage. Cone is among the hurlers who hardly even got serious consideration, but who deserve a longer look. He was far more dominant at times than Griffith ever was.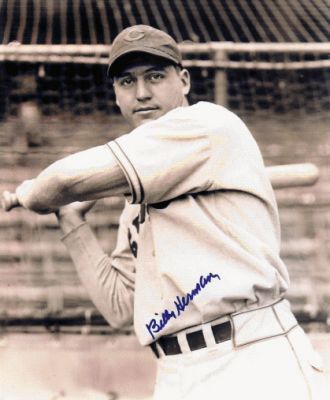 Why he's here: Herman derived most of his high perceived value from his batting averages. They always looked great. Herman had little power, though, and only a bit more patience, so those averages were fairly empty.
Who should replace him: Lou Whitaker
Why: Through nearly 20 years alongside Alan Trammell, Whitaker proved terrifically well-rounded and talented. He had a solid .363 career OBP. His league- and park-adjusted OPS was 21 percent better than average. On top of that, he had a very strong performance test in that category today.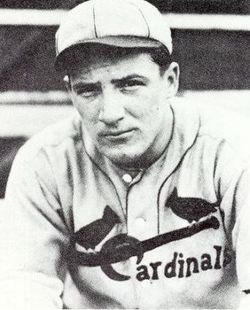 Why he's here: All Medwick offered was offensive value, and even that faded after his peak years 1935-38. That peak was a sturdy one, but a player who struggled for all but a four-year stretch of his career is an odd Hall of Famer.
Who should replace him: Alan Trammell
Why: Trammell is one of the two or three most deserving non-Hall players ever. At a time when virtually all shortstops were slap-hitting weaklings, Trammell brought a bit of power and a healthy dose of plate discipline to the position.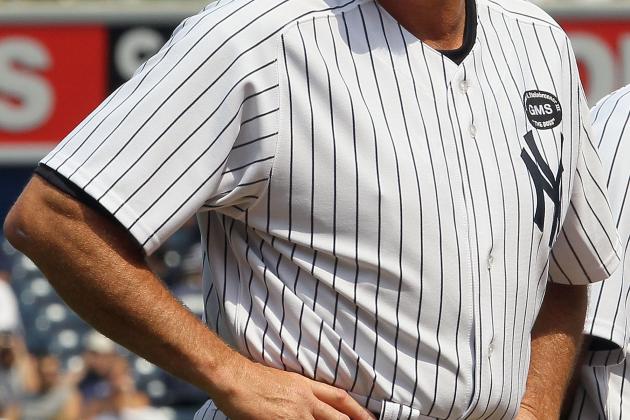 Jim McIsaac/Getty Images

Why he's here: Gossage was a relief pitcher, my feelings about which I already made clear.
Who should replace him: Bob Caruthers
Why: Caruthers played only 10 seasons, the only reason he is not already enshrined. He was as good at everything he controlled as any player of his era, and had a sub-3.00 ERA to go with two 40-win seasons and some impressive rates. He also hit .282/.391/.400 as a part-time right fielder, leading the American Association in OPS in 1886.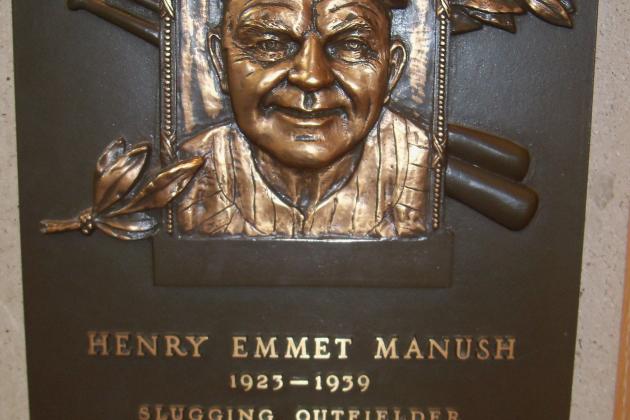 Why he's here: That Manush batted .330 for his career grossly overstated his value. He was a middling defensive left fielder, drew few walks and had limited power, even for his era.
Who should replace him: Dick Allen
Why: Allen three times was the best hitter in his league, and finished with a league- and park-adjusted OPS 56 percent better than average. Only the bitterness of a media corps to whom he never cowed kept Allen out of Cooperstown.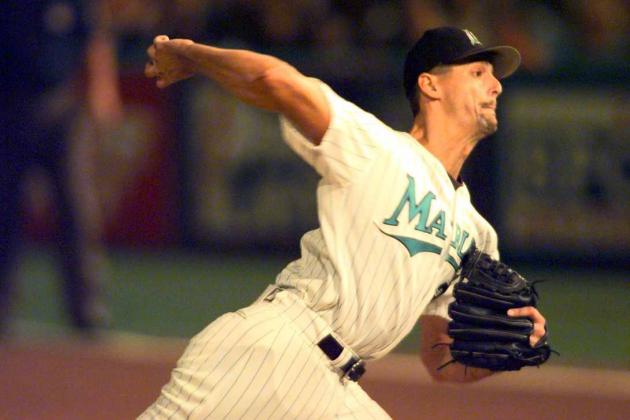 Jed Jacobsohn/Getty Images

Why he's here: Hoyt got 21 seasons of big-league service, and racked up some big counting numbers. His career strikeout-to-walk ratio of 1.2, though, is not nearly Cooperstown quality. He pitched for a whole lot of very good teams, but was never the primary reason for their greatness.
Who should replace him: Kevin Brown
Why: Brown was a dominant presence. Quite simply, had he stayed healthy his whole career, he would be in already, but it's fair to suggest he has a Hall-worthy resume even now.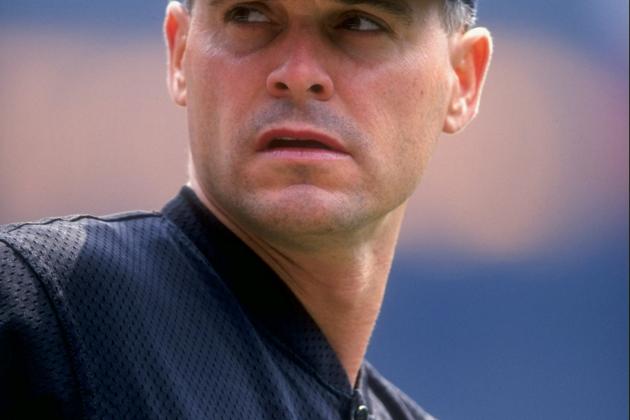 David Seelig/Getty Images

Why he's here: Wilhelm started just 12 of his 1,070 career games. Wilhelm has solid numbers, but a lot of them result from the longevity he derived from the use of his knuckleball.
Who should replace him: Jimmy Key
Why: Few remember how good Key could be. He didn't have overwhelming stuff, but did have superb command and the ability to miss the good part of the bat. He probably deserved two Cy Young awards, though he finished second in the voting each year.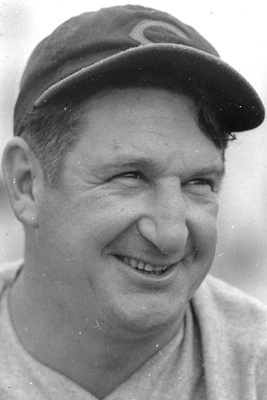 Why he's here: Lombardi hit for average but drew very few walks. Even league-average power could not make him a truly elite hitter, and even though he was a solidly above-average catcher his whole career, it's hard to make a case for the Hall of Fame there.
Who should replace him: Gene Tenace
Why: Tenace had the opposite of Lombardi's problem, a terrible batting average but two walks titles. On balance, and considering Tenace's superior power, his is the better way to go. Tenace also had a World Series for the ages in 1972, for what it's worth.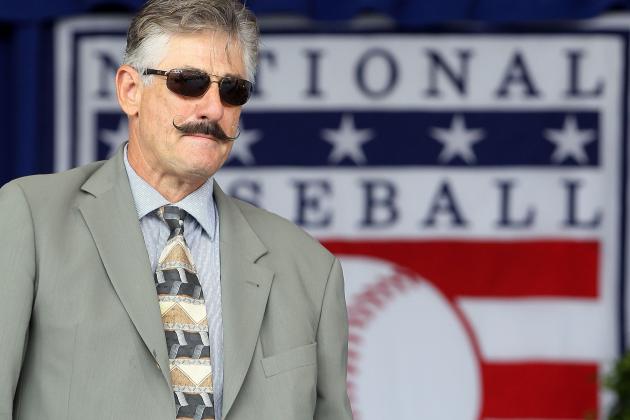 Jim McIsaac/Getty Images

Why he's here: Fingers made his living as a reliever, which significantly downgrades him for me.
Who should replace him: Dave Stieb
Why: Quietly, Stieb thoroughly dominated the AL from 1980-85, averaging 254 innings and a 3.07 ERA over that span. A lot of innings piled up on his young arm, and the late 1980s got a bit unpleasant, but he recovered in the early 1990s for a while, too. Overall, Stieb won two league- and park-adjusted ERA titles and two innings titles in his career.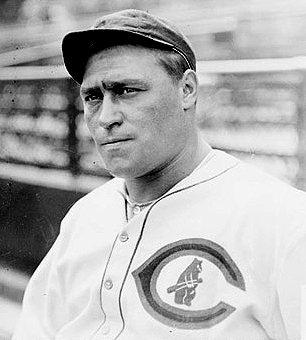 Why he's here: Hack's five-year peak from 1926-30 was so good that he might have been forgiven for slacking numbers on either side thereof. What's hard to overlook, though, is the fact that Wilson played only 12 total seasons, and produced very, very little outside that five-year window.
Who should replace him: Stan Hack
Why: Other than its being that tiny bit easier to do because the Hall would lose no Hack, this swap would make sense because Hack produced steadily and nearly as well over 16 seasons as Wilson did for just 12. He missed very few games, drew a ton of walks and fielded third base quite well. Hack's 91 walks per 162 games and his .394 career OBP make him a sort of predecessor to the Wade Boggs-George Brett model of third baseman.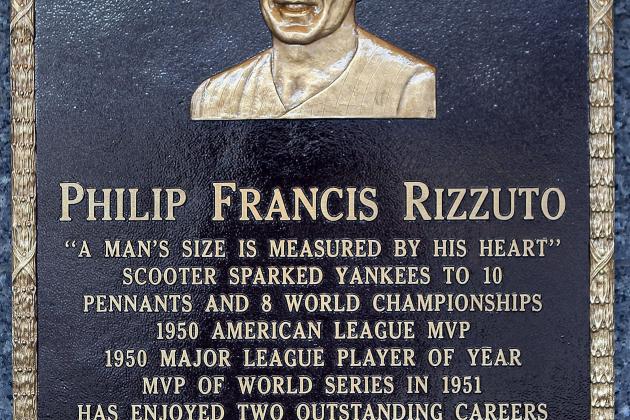 Jim McIsaac/Getty Images

Why he's here: Many undeserving men are in the Baseball Hall of Fame mostly for having the good sense to be New York Yankees between 1920 and 1960. Rizzuto is a prime example, a below-average hitter who once won an MVP award he didn't have any place winning, and who wedged his way into the Hall mostly on that basis.
Who should replace him: Pete Rose
Why: The game doesn't need another reminder that the Yankees were nearly unbeatable for half a century. It needs a reminder of how good a person can be at baseball without having anything else about their life together. Rose provides just that. Not to have the all-time hit king in the Hall of Fame, on any basis, is foolish.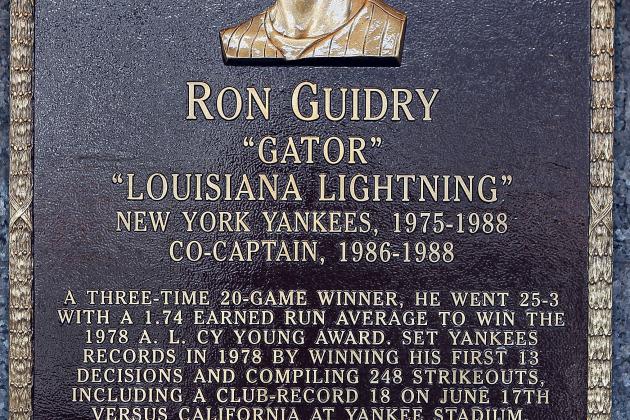 Jim McIsaac/Getty Images

Why he's here: Pennock's career was peculiar and hard to track. He pitched for three different teams in 22 seasons, but was never really close to Cooperstown quality. He simply pitched for those 1920s Yankees, and being among their best starters, got automatic entry to the Hall. He was just six percent better than the average pitcher for his career, according to ERA+.
Who should replace him: Ron Guidry
Why: Strangely, modern Yankees have not gotten any sort of boost from being Yankees. Guidry may have burned out early, but before that, he burned bright and hot for a few years. He was easily the best pitcher in baseball in 1978.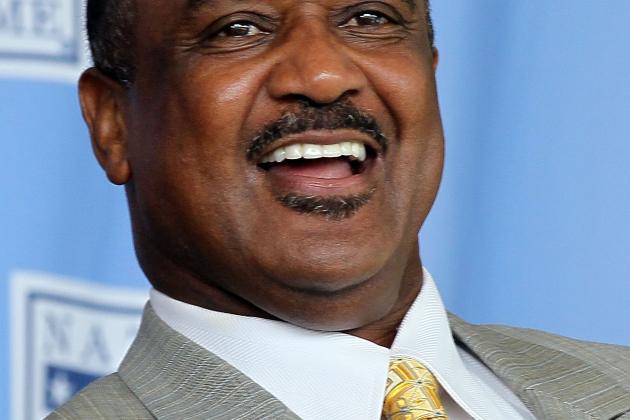 Jim McIsaac/Getty Images

Why he's here: Rice was very good at his youthful peak, but didn't remotely hold his value. As a left fielder (and not a great defensive one), he needed to slug constantly in order to have elite value. He stopped being able to do so years before he hung them up. For a plodding left fielder who spent his entire career in Boston, an .854 career OPS just is not Cooperstown material.
Who should replace him: Keith Hernandez
Why: As a rule, defense at first base is not a major factor. Every rule needs an exception, though, and for that rule, Hernandez is it. He changed the game with the way he defended the position, from bunts to stretching on bad throws to his range to his right. He also posted a .384 career OBP, and was significantly more consistent than Rice over time.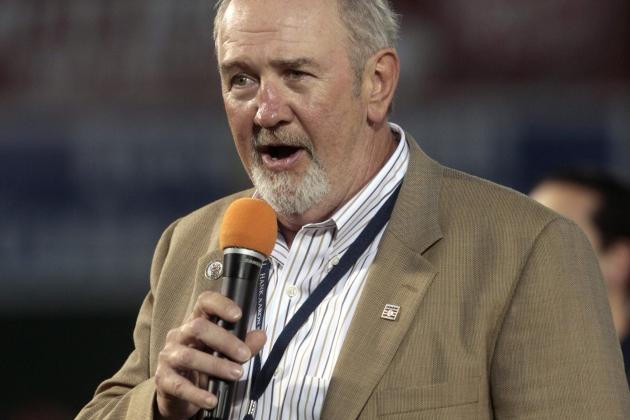 Dave Martin/Getty Images

Why he's here: Sutter might be the most egregious mistake the BBWAA have ever made in the voting. He was not only a relief pitcher, but a fairly undistinguished one, relative to even contemporary (and righteously disenfranchised) Lee Smith.
Who should replace him: Bill Dahlen
Why: Whereas Sutter was a gimmicky specialist, Dahlen was a perfectly well-rounded position player of the late 19th and early 20th centuries. He played third base and shortstop, and was thoroughly famous as a great defender at each spot. He also had a respectable .740 career OPS, nine percent better than the average batter would have done in the same environments.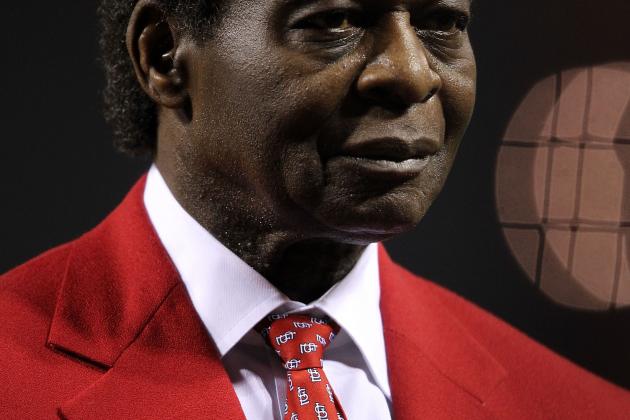 Jamie Squire/Getty Images

Why he's here: Brock was the writers' darling. He collected over 3,000 hits and broke the all-time record for stolen bases. They saw it as a no-brainer.
Not so. Brock hit just .293/.343/.410 for his career. Only Robin Yount has a worse career OBP among players with 3,000 or more hits, and most have something like .370 or better. Brock had little power, little patience and all that speed, which of course meant stealing bases. Consider, though, that while he led the league in steals eight times, he led in time caught stealing seven. Base-stealing is an overrated skill, anyway, and Brock was not terribly efficient at it.
Who should replace him: Tim Raines
Why: Though Brock had 938 career steals to Raines's 808, Brock was caught 307 times; Raines was caught just 146 times. Raines had a .385 career OBP, blowing away Brock's, despite 400 fewer hits in roughly 1,000 fewer plate appearances. Not counting fielder's choices or times reaching base on errors, Brock took base 3,833 times. Raines reached 3,977 times. Again, Brock took the plate 1,000 more times in his career than did Raines. That's the difference wrought by OBP skill.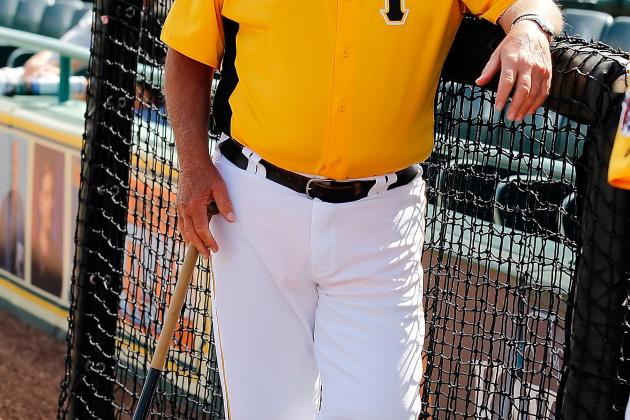 J. Meric/Getty Images

Why he's here: Mazeroski had a .299 career OBP and only average power for a second baseman. Even given his elite fielding skills, he was not within miles of being a Hall of Famer. He hit the home run that won the 1960 World Series, though, and that was enough. Many members of the Veterans' Committee that elected him watched that home run fly over their heads, which perhaps explains their appreciation.
Who should replace him: Bobby Grich
Why: Grich was every bit the defensive second baseman Mazeroski was, but also had a .371 career OBP. He hit 224 career home runs and walked in over 13 percent of his career plate appearances. He was the best second baseman in the AL from 1972-76, and maybe the best player on the junior circuit over that span.