Ten Reasons the Blazers' Signing of Joel Pryzbilla Will Improve the Team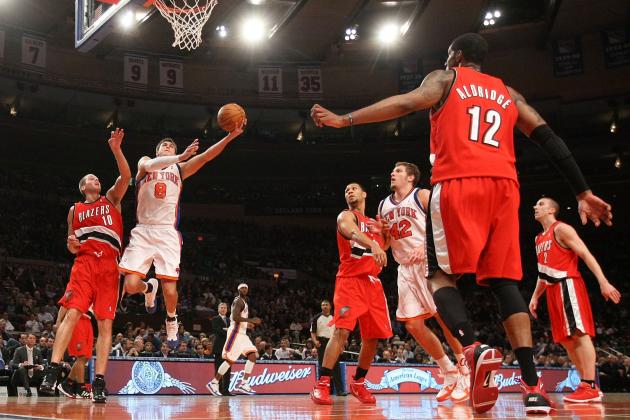 Nick Laham/Getty Images

Joel "The Vanilla Gorilla" Pryzbilla is back in the Rose City. He turned down the chance to play for two different championship-contending teams and his home team just to go back to the team that shipped him away at last year's trade deadline.
It was a little surprising, considering a quality center who plays defense and who can grab all LeBron's bricks might be the missing piece to a championship team in Miami.
Ultimately though, Pryzbilla went back to the team he knew the best, was the most comfortable with, and the team with whom he spent his best years in the league, the Portland Trail Blazers.
The Blazers have been struggling of late, and signing Pryzbilla will provide instant improvement in many key areas.
So without wasting any more time, I give you 10 reasons why the Blazers' signing of Joel Pryzbilla will improve the team.
Begin Slideshow

»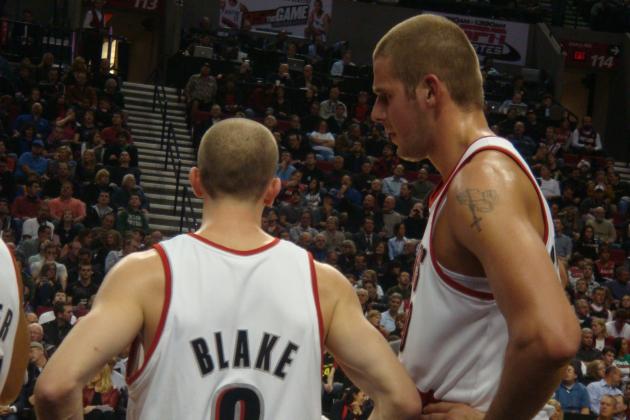 The addition of Pryzbilla means Portland goes from being one of the smallest frontcourts in the NBA to one of the biggest.
Instead of 6'9'' Kurt Thomas coming off the bench as the backup center, Pryzbilla at 7'1'' will occupy that role.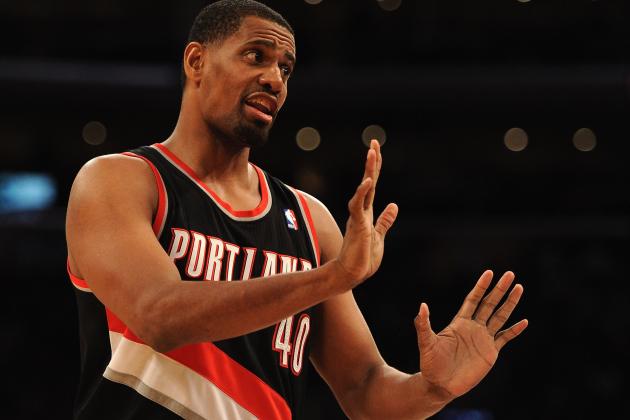 Harry How/Getty Images

Pryzbilla's signing means Portland now has three legitimate options at center among Marcus Camby, Kurt Thomas and the Vanilla Gorilla.
On those second nights of back-to-backs, this could be crucial. While other teams' centers are grinding night after night, the Blazers have three centers who will all be logging similar minutes and staying fresh.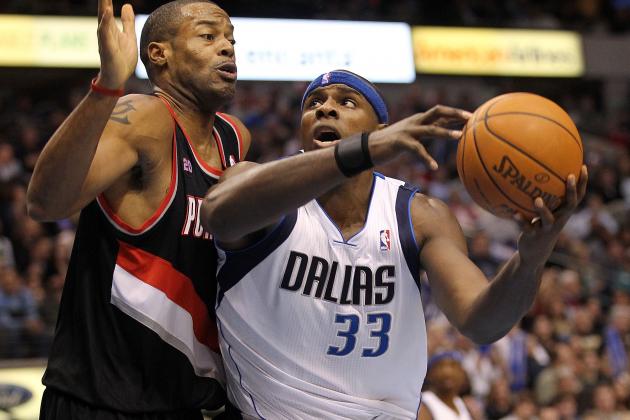 Ronald Martinez/Getty Images

The Blazers can use their three centers interchangeably. They can also use them simultaneously. Imagine teams trying to score on an interior of Aldridge, Pryzbilla and Camby, or Camby, Pryzbilla and Thomas. It's not happening.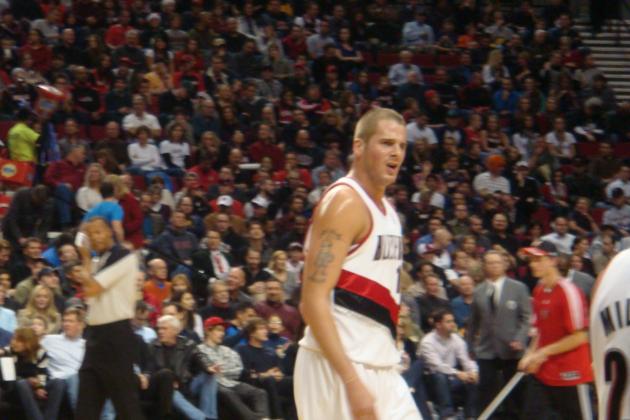 Pryzbilla brings with him a "tough guy" attitude that the team has not seen yet this season. He fights for extra possessions, and he never lets anyone intimidate him.
That attitude should rub off on the other guys and get them playing with more toughness in crunch time.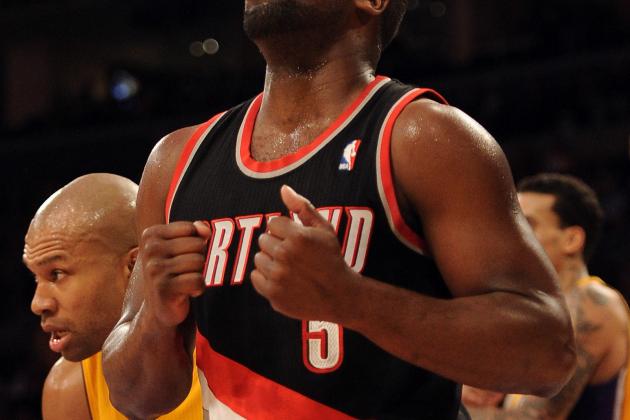 Harry How/Getty Images

One of the biggest problems with this year's team has been its lack of leadership.
No Blazer is keeping the other team out of the lane at the end of games. No Blazer is sacrificing his body to get that extra possession that might swing a game.
Joel won't allow that.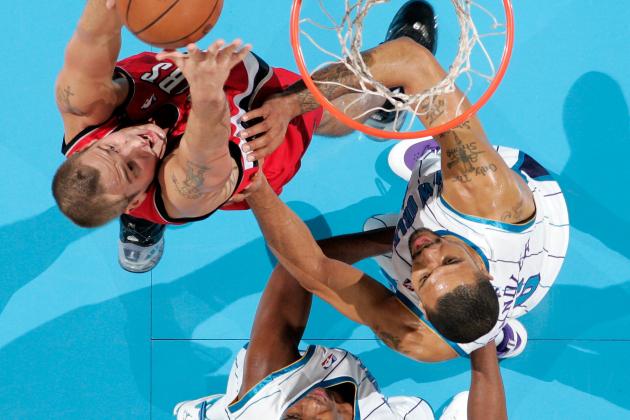 Chris Graythen/Getty Images

In the 2008-09 and 2009-10 seasons, the Portland Trail Blazers were in the top ten in the league in offensive and defensive rebound rate (basketball-reference). In fact in the 08-09 season, they were the best rebounding team in the NBA.
Where do they rank in rebounds this season? Right near the middle at 17th. Is it a coincidence that Joel was the man in the middle on those great rebounding teams? Not a chance.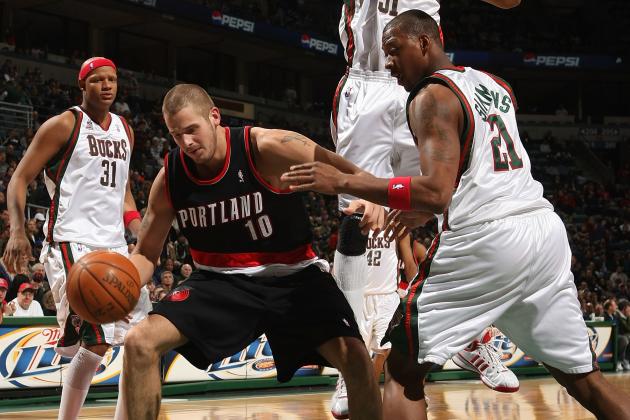 Jonathan Daniel/Getty Images

Pryzbilla signing with the Blazers means he is not signing with another team. Thus, there is one less quality big man on the market.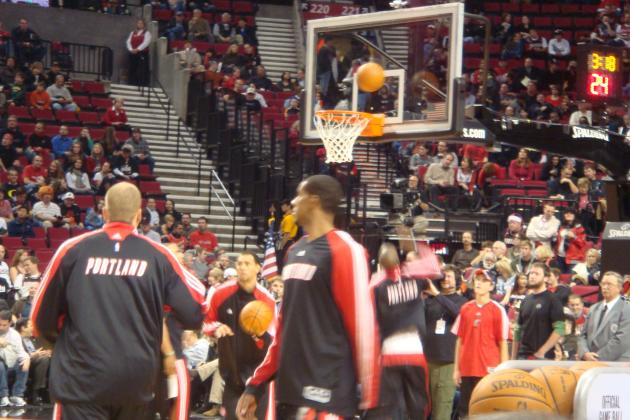 Joel has had half a season to rehab and relax, which means he has not had to endure the grind of this compact, NBA season. Assuming he has kept his body in decent shape, he should be very fresh.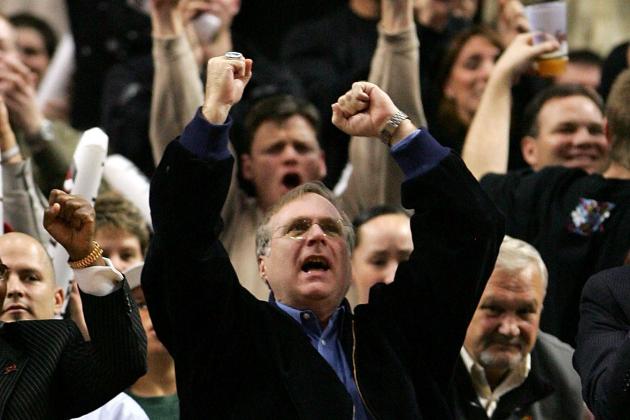 Jonathan Ferrey/Getty Images

Perhaps things within the organization's front office are not as bad as was originally thought. Pryzbilla had some very tempting offers on the table and he turned them down.
He must like the team's plan for the future if he wants to come back to a team that shipped him away at last year's trade deadline.
Elsa/Getty Images

Nate McMillan's teams have always been predicated on a slow, methodical offense and a tough, scrappy, defense.
Well, when the team decided to up the tempo on offense, it softened up on defense. Joel will restore a little order on the defensive end.