Chicago Cubs: 10 Reasons Extending Matt Garza Is a Smart Decision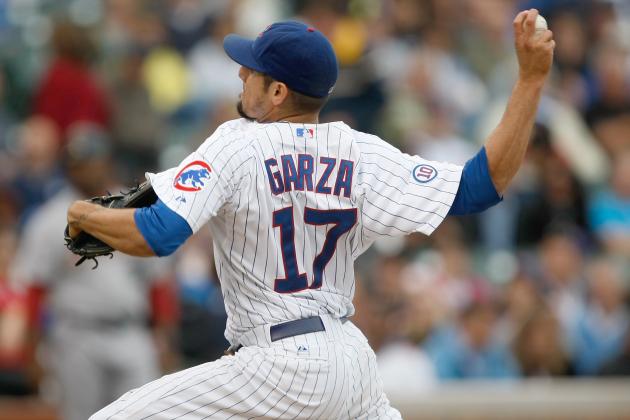 Scott Boehm/Getty Images

Entering this season, and most likely carrying on throughout, rumors will continue to swirl about the status of Matt Garza and how he fits into the Chicago Cubs' future.
Do the Cubs extend Garza and include him in their future? Or do they build for the future and trade Garza for prospects?
I'm sure Garza would bring in a nice haul of prospects, especially if traded at the deadline, but it would be in Theo Epstein's best interest to immediately extend Garza, and here are 10 reasons why.
Begin Slideshow

»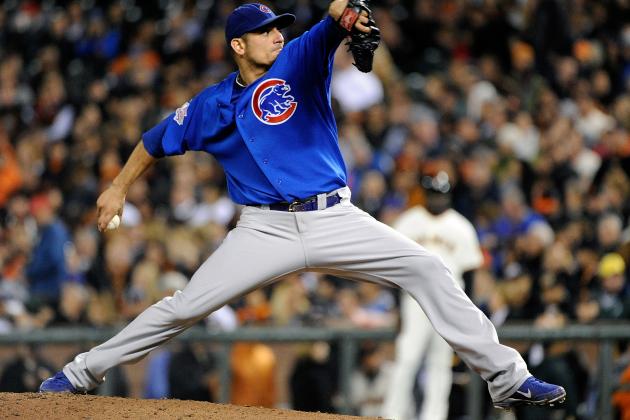 Thearon W. Henderson/Getty Images

Garza is just 28 years old, which to some people seems ancient. He's the perfect age right now for his role on the Cubs.
He is entering his prime. One of Theo Epstein's beliefs is that he doesn't want to reward players with contracts for what they've done, but pay players for what they are about to do. A five-year extension keeps Garza around until he's 34, which should cover the majority of his prime.
This isn't an Alfonso Soriano situation. Garza isn't getting paid for three great years knowing that the last three might not be as successful.
With Garza still being young and, for the most part, having reliable health, he will live out the extension and continue being worth the price in the first and last years of the deal.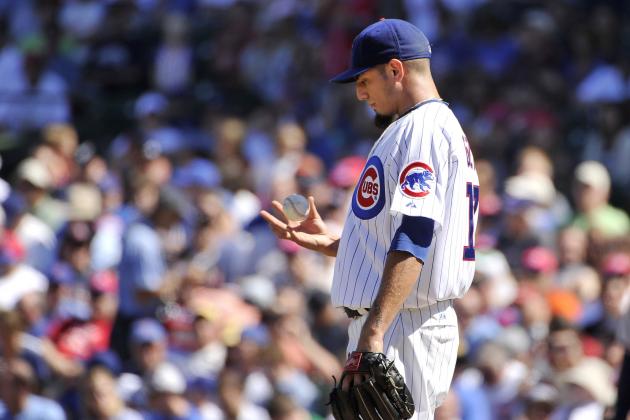 Brian Kersey/Getty Images

Regardless of what public opinion states about Garza, he has established himself as an ace of a staff.
Garza posted an NL Central-best 3.32 ERA last season. Some may point to him having only 10 wins on the season, but don't forget the anemic offense the Cubs had last season.
For those interested in sabermetrics, Garza's DIPS (defense-indifferent ERA) was seventh best in the majors last year. That was ahead of the likes of Cole Hamels, Felix Hernandez, Jered Weaver and Tim Lincecum. His 8.95 K/9 was good for 10th best in MLB last season as well.
He has more than one year of success under his belt as well.
He's pitched over 180 innings in each of the last four seasons with a career ERA of 3.83. He has World Series experience with Tampa Bay as well as being named ALCS MVP.
All of these are credentials that the Cubs are looking to keep in its clubhouse in order to reach the places that Garza has been.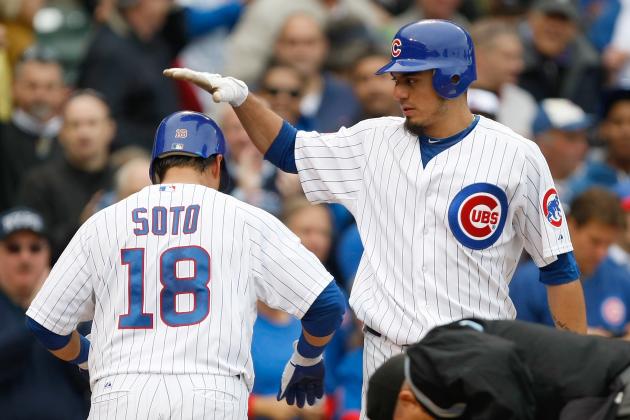 Scott Boehm/Getty Images

Many problems surfaced on the field with the Cubs in recent years due to clubhouse behavior.
Whether it was Carlos Zambrano, or Carlos Zambrano or Carlos Zambrano, there always seemed to be some sort of problem.
During the stretch of a 162-game schedule, times get tough. There will be plenty of times that the club will face adversity, especially during struggling times that the Cubs have faced lately.
Some players have been accused of lacking effort such as Soriano. Some players struggle to stay in shape throughout the year, such as Geovany Soto. And some people have just been a straight pain, such as Zambrano or Milton Bradley.
Garza is the polar opposite. On games when he isn't pitching, he's also spotted by camera crews standing on the top step of the dugout turning into more of a cheerleader than a baseball player.
His fiery competitive attitude is something that positively affects the other 24 guys. With a mix of young and old, rookies and aging veterans, and projects and busts, Garza is a guy that can contribute to keeping the clubhouse a place the players enjoy giving the Cubs one less thing to worry about.
And there are plenty of things that the Cubs need to worry about more than babysitting a clubhouse.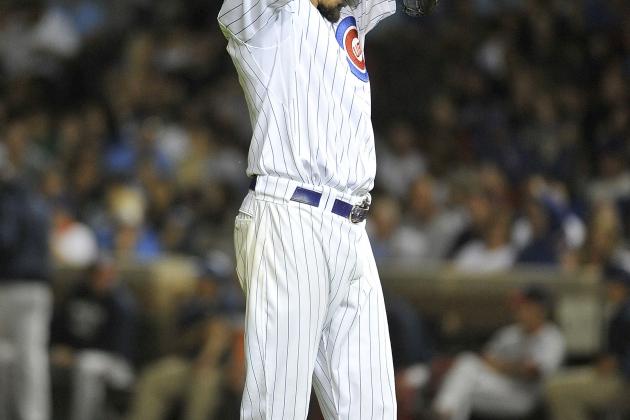 Brian Kersey/Getty Images

The Cubs have struggled to keep stability at the top of the rotation in years past.
Zambrano was either injured or inconsistent. Dempster lost his luster. Kerry Wood and Mark Prior couldn't stay healthy. Jon Lieber won 20 games in a season all of one time. Greg Maddux left for the Atlanta Braves.
This is a chance to lock down a formidable pitcher for the next five years and give up worry about that problem with aging veterans or gamble on young guys.
Successful organizations have a guy at the top of the rotation that is considered a stopper. When a team struggles, you send him out there to stop the skid and bring momentum back to the team.
With all the changing faces in the rotation this year and in coming years, it will be imperative for the Cubs to have Garza to be the familiar face in the rotation for years to come and serving that stopper role.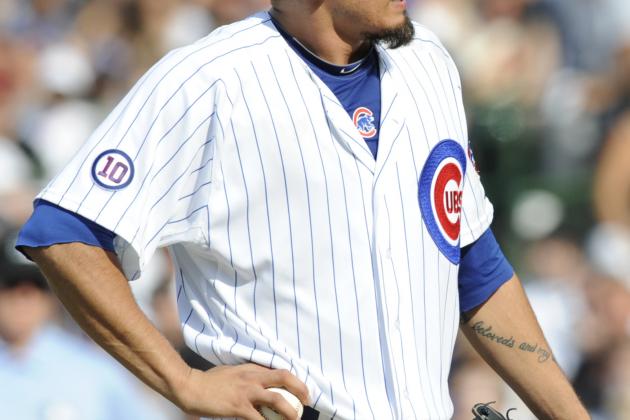 David Banks/Getty Images

Garza is competitive, exciting to watch and a great pitcher. Fans want to see that.
If you don't believe me, just look at his days in Tampa Bay.
Alright. Bad example.
But who do fans want to come out to see more, Garza or Casey Coleman?
Coleman, Randy Wells or Jeff Samardzija are likely to take Garza's spot in the rotation should he get hurt or traded. The fact of the matter is, there's not much excitement in seeing any of those pitchers take the mound.
Samardzija has nice hair, but until he can control a second pitch his effectiveness is limited in the majors. Wells and Coleman are just so-so talents that can sometimes get it done, but don't expect anything spectacular.
When Garza takes the mound, there's the potential for strikeouts, no-hitters, emotion and the best thing of them all—wins.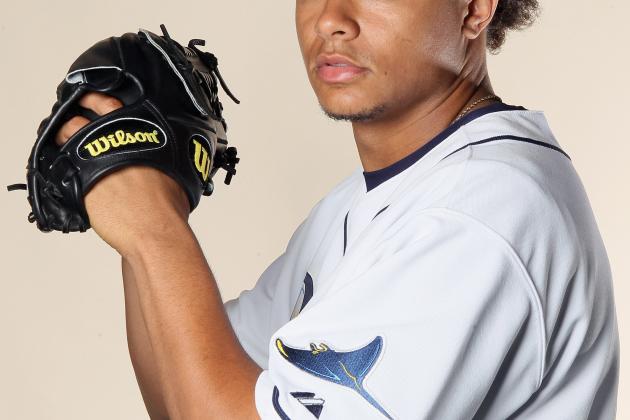 Elsa/Getty Images

If the Cubs trade Garza now, the wait is even longer to see if the original trade to acquire Garza will pay off or not.
Right now it's tough to tell. Chris Archer (above) and Hak Ju Lee are shooting up the list of top prospects in baseball and for the Rays. Both are shaping up to have solid careers in the majors with a major impact on the future of the Rays and the AL East.
If Garza gets extended and becomes the ace I believe he will be, then it's safe the say the Cubs got a good deal. Or at least didn't get robbed.
But what if the Cubs trade Garza? They will unlikely acquire prospects in the deal. Who knows how long the Cubs will have to wait to see how those prospects pan out? Sure, Jacob Turner might be a top-end rotation pitcher, but how long will the Cubs have to wait for that? Probably too long.
Not only is the wait a concern, but prospects are just potential. No one knows who turns out and how well. Felix Pie never turned out. Corey Patterson never lived up to his potential.
Matt Garza is a known commodity at this point, which in most cases is better than an unknown.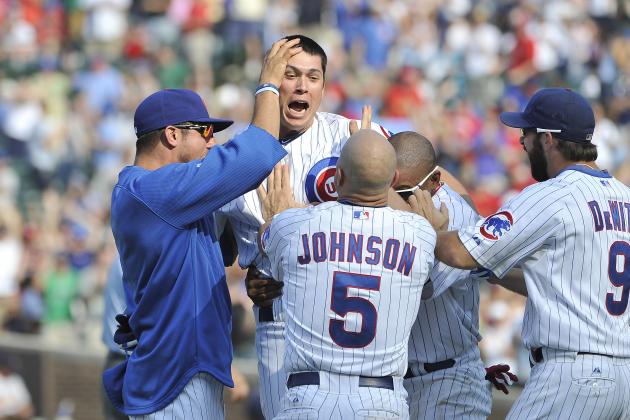 Brian Kersey/Getty Images

One of the great things about Garza is that he loves where is at.
He loves the environment that the Cubs are creating under Epstein and truly wants to be in Chicago.
Not everyone enjoys or can handle the Chicago environment.
There's nightlife to worry about. The media isn't always the easiest to deal with. It's hard to adjust to all of the day games. And don't forget the eager and hungry fans in dire need of success.
Players in the past have run from the environment, but Garza embraces it and wants to be a part of the changing landscape in Chicago.
Christian Petersen/Getty Images

If the Cubs wait till after the season to contemplate Garza's future, the price is surely to rise.
Right now the Cubs have a chance to earn a discount to stay if Garza truly appreciates the change of direction and wants to be a part of potential history.
But as soon as Garza hits the market, look for many teams to value the right-hander.
While the big money will be spent on Cole Hamels, Matt Cain and Zack Greinke, Garza will be waiting in the wings as a potential Prince Fielder-type bridesmaid for those that miss out on the big three.
Either a team will jump at Garza early to avoid the bidding war for the other three, or someone will miss on one of the others and overpay to make sure they aren't going home empty-handed.
The most optimal decision for the Cubs financially is to sign Garza now before someone else has the chance to take advantage of what he has to offer, or they might regret seeing him with someone else.
David Banks/Getty Images

Manager Dale Sveum says that the Cubs goal this year is to win now. If he truly believes that, then there's no equation that works without including Garza.
There is no top prospect that can contribute and help the Cubs in all of the ways that Garza does.
By extending Garza, it shows the players, fans and organization that the team stands by Sveum's statement that the Cubs can win now.
All a trade of Garza does is slow down the process of competing on a yearly basis.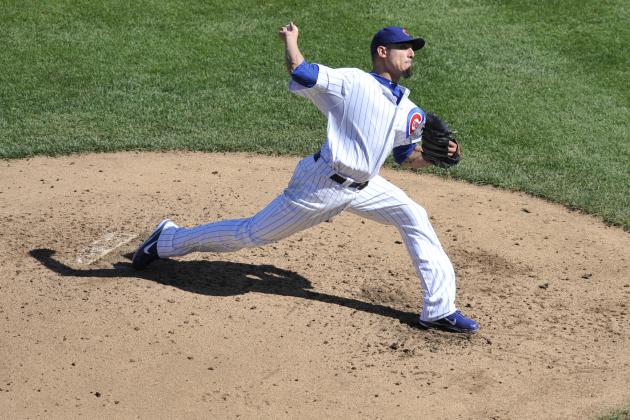 David Banks/Getty Images

Epstein is instilling a theory of the "Cub Way" consisting of the right way to do things from here on out.
Garza is the perfect fit into the mold.
You never have to worry about his effort. There's no reason to question that his priorities lie on the field. He is a team-first attitude guy who does what he can to give the Cubs the best opportunity to win.
Players can get all the personal achievements they want, but it means little in the grand scheme without team success, and that's what Garza is about.