MLB: 10 Can't-Miss Spring Training Games of 2012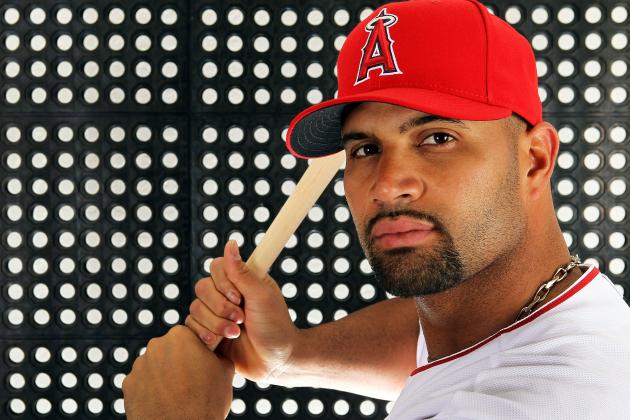 Jamie Squire/Getty Images

Spring Training is awesome, isn't it?
I mean, naturally it is not as good as the regular season, but for the un-satiated baseball audience awaiting the start of the 2012 season, it is the amuse bouche that we all just need to get by.
With that in mind, there are many, many story lines to follow after a rather busy winter in Major League Baseball. Many big names found themselves new homes, and some even sparked some new fire amidst rivalries.
While it is an improbability that any one person can keep their finger on the pulse of all the Cactus and Grapefruit League action respectively, here are 10 games worthy of marking on your calendar baseball fans:
Begin Slideshow

»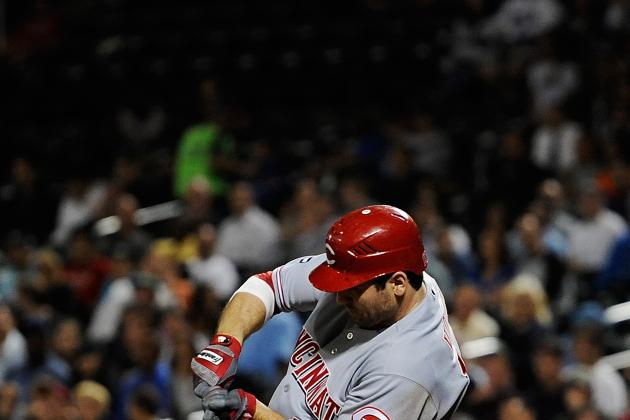 Patrick McDermott/Getty Images

Why Will It Be Good?
Other than Joey Votto?
In all seriousness, this game is a matchup of two very up-and-coming teams in baseball. While the Reds have been fringe dangerous for the past couple of seasons (see: Joey Votto, Jay Bruce, Brandon Phillips, Aroldis Chapman), the Kansas City Royals haven't really been relevant since Bo Jackson was running up walls.
That all appears to be changing.
The Royals have a great young core, anchored by Billy Butler and the up-and-coming Mike Moustakas, that give fans a team to be excited about for the first time in a long time.
Who to Watch?
For the Reds, the obvious answer is Joey Votto. It's hard to not watch one of the premier first basemen doing his thing. Honestly, I think watching Ryan Ludwick may be interesting. I am curious if the outfielder has anything left in the tank. If he does, great signing by the Reds.
For the Royals, it is all about Moustakas. The third baseman will be playing in his first full major league season and may be just what the Royals need.
What Can Be Learned?
Is Ludwick going to be okay in Cincy? Are the Royals going to be talented? Are we looking at two teams that will turn a lot of heads in 2012?
All of these answers should be coming in some measure.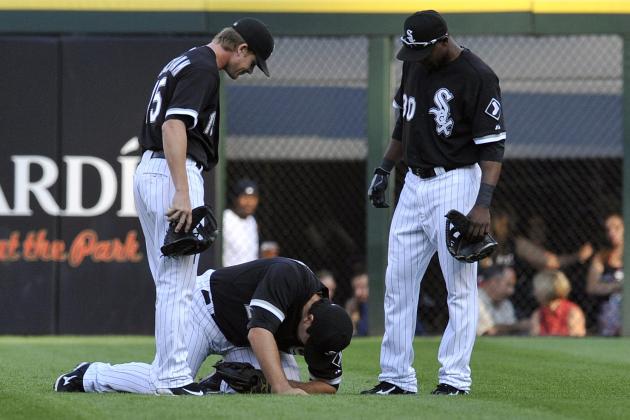 David Banks/Getty Images

Why Will It Be Good?
Carlos Quentin plays his former team for the first time.
While Quentin really only had one amazing season for the White Sox in 2008, he has been a mainstay and fan favorite for the past four years. When the White Sox decided it was time to move on, it was bittersweet.
In swooped the Padres, a team looking to add offense in the wake of their abysmal 2011 season. Losing Adrian Gonzalez hurt them and perhaps they are looking to catch lightning in a bottle with this one-year gamble on Quentin.
Who to Watch?
Naturally, Carlos Quentin and, of course, for the White Sox, his replacement, Dayan Vicideo.
The White Sox have gone younger and leaner across the board, certainly a change for them in recent years, uh, save for Adam (I raked you over the coals for this contract) Dunn.
What Can Be Learned?
Simply put, does Carlos Quentin have anything left to offer?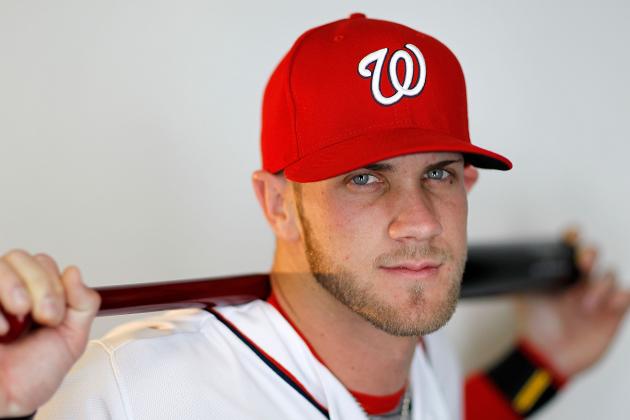 Mike Ehrmann/Getty Images

Why Will It Be Good?
Bryce Harper.
The Washington Nationals are going to surprise a lot of people this season. They are young and super talented. Watching this up-and-coming team match up against an American League juggernaut should be entertaining to say the least.
We also will get to witness how the Boston Red Sox match up against a young, hungry team that surely will be making headlines this season.
Who to Watch?
Obviously Bryce Harper, and if we're fortunate enough, Stephen Strasburg for the Nats. As for the Red Sox, it will be curious to see Jose Iglesias as shortstop; everyone else is familiar in some fashion or another.
What Can Be Learned?
The Nationals can see if they can measure up to one of the best teams in baseball, let alone the American League. We can also learn if Jose Iglesias is legit, same goes for Harper.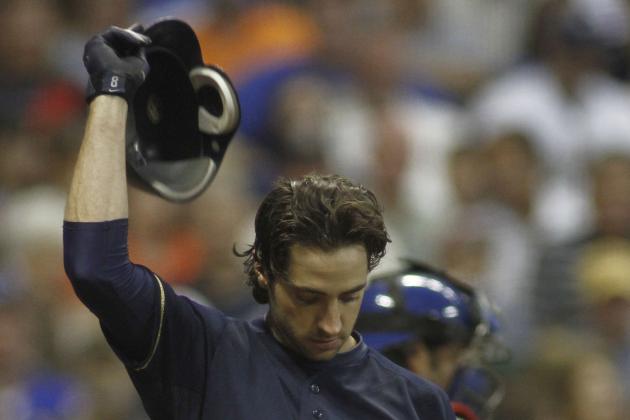 Darren Hauck/Getty Images

Why Will It Be Good?
Baseball fans get to watch the National League MVP play the guy that has the NL MVP trophy undeservedly.
The Brewers are without their big bat this season (and I highly doubt that Aramis Ramirez will fill the void left by Prince Fielder).
The Dodgers are still a mess so long as Frank McCourt has some stake in anything Dodger related. The saving grace, Matt Kemp.
Who to Watch?
The TRUE National League MVP, Matt Kemp.
Why Can Be Learned?
Can Ryan Braun play as well as he did in 2011 without any, *ahem*, scandals surrounding him?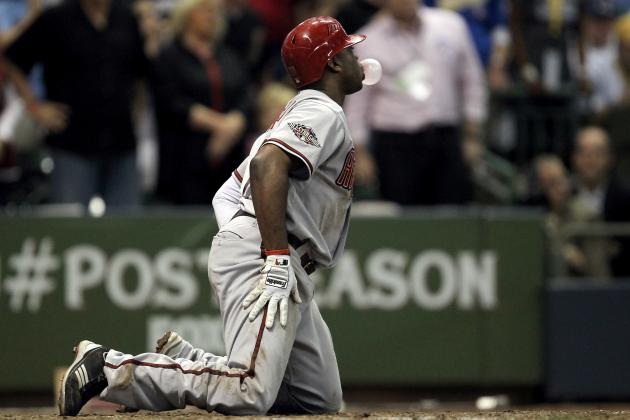 Jonathan Daniel/Getty Images

Why Will It Be Good?
The Diamondbacks were a Cinderella story in 2011. The team played hard, and played well into the fall. They are one of the more exciting young teams to watch in baseball. They also play a form of moneyball. When I wrote an article praising the team for signing Jason Kubel, I was shredded for saying he signed a reasonable contract, even though, coming from a big market frame of mind, I still retain that thinking.
Who to Watch?
Justin Upton, naturally, for the Diamondbacks, I am also curious to see how Gerardo Parra is utilized. As for the Angels, obviously, Pujols, the pitching, the whole show.
What Can Be Learned?
The Angels will prove to be a nice measuring stick for the 2012 Diamondbacks. While the D'Backs have slightly suspect pitching, they still retain the core of their team that won the hearts of many last season.
The Angels on the other hand have bolstered their team to a whole 'nother level. They should just be plain fun to watch.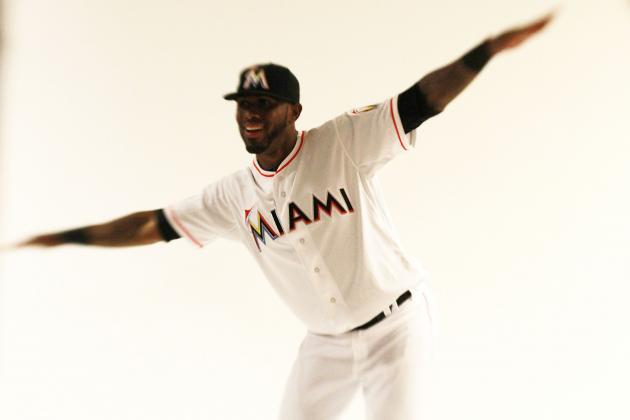 Marc Serota/Getty Images

Why Will It Be Good?
Any glimpse of the newly bolstered Marlins team is going to be fun right now. Couple that with the fact that they will be playing a division rival in the Atlanta Braves, and that makes this a fun matchup.
Save for the Boston Red Sox, the Braves faced a pretty epic collapse of their own in 2011, so they have something to prove.
The Marlins are revamped and looking to take the National League by storm.
Who to Watch?
Hanley (I'm saying the right things about third base) Ramirez and then, well, ALL of the members of the Braves coming back from last season.
What Can Be Learned?
Just how good can the Marlins be?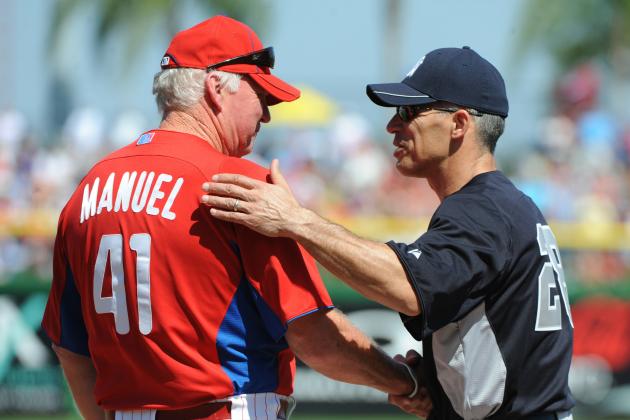 Al Messerschmidt/Getty Images

Why Will It Be Good?
Two of the best teams in baseball will be colliding, albeit for spring honors, but nevertheless. Both teams have outstanding offenses, and now, the Yankees can say they have a top-tier pitching rotation by adding Michael Pineda and Hiroki Kuroda and losing AJ Burnett.
The Phillies, while without Ryan Howard, will still be a powerhouse. They're still stacked, still have the best top three pitchers in the National League and will win a hell of a lot of games.
Who to Watch?
For the Yankees, all eyes may be on Derek Jeter and Alex Rodriguez, and not because of their positive attributes. A lot of fans and haters alike will be watching to see if these two sure-fire Hall of Fame players have lost a step this season.
For the Phillies, Hunter Pence is here for a full season. Be sure to keep an eye on him now that he's on a team that doesn't play in Houston.
What Can Be Learned?
How evenly matched are these two teams really? Probably a lot more than one thinks.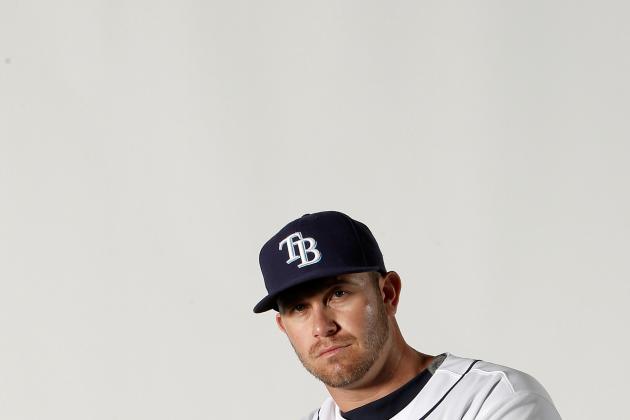 Jonathan Ferrey/Getty Images

Why Will It Be Good?
The Tampa Bay Rays might be the BEST run organization in Major League Baseball. They run on a thin payroll, turn over players as soon as they show the slightest signs of aging, yet continue to foster fantastic talent across the board.
The Detroit Tigers just landed themselves a beast to bolster their offense, giving them the scariest 3-4 in baseball since Manny Ramirez and David Ortiz in 2003/2004.
Not to mention, uh, Justin Verlander.
Who to Watch?
The Rays, hopefully, will have Matt Moore on the mound. If so, this is absolutely must-see TV, as I believe Moore will be the AL Rookie of the Year in 2012.
For the Tigers, just the Fielder/Miguel Cabrerra show will be exciting enough.
What Can Be Learned?
Can the Rays system keep working against bigger money clubs?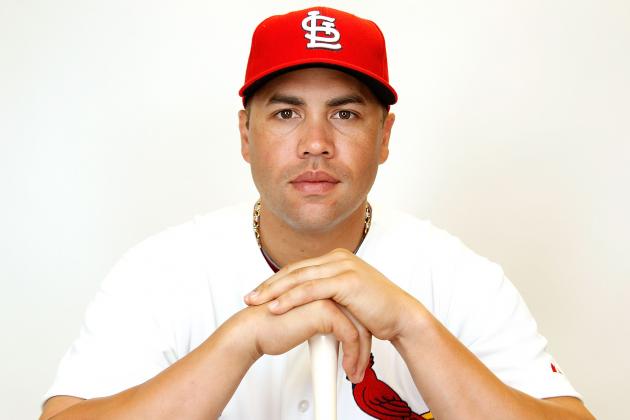 Mike Ehrmann/Getty Images

Why Will It Be Good?
The defending champs are back, minus one big bat. However, to be the man, you have to beat the man. While the Cards did lose Albert Pujols, they did sign Carlos Beltran, who will make up for some of the lost offense and will see Lance Berkman return as well.
On top of that, the Cards will get Adam Wainwright back healthy, all good things to consider.
The Marlins, once again, are the hottest show in town.
Who to Watch?
It isn't so much who to watch, but what in this regard. The upstart Marlins are like a young Ultimate Warrior trying to take down an aging Hulk Hogan a la Wrestlemania VI.
What Can Be Learned?
Will the loss of Pujols be too much for the Cardinals to overcome?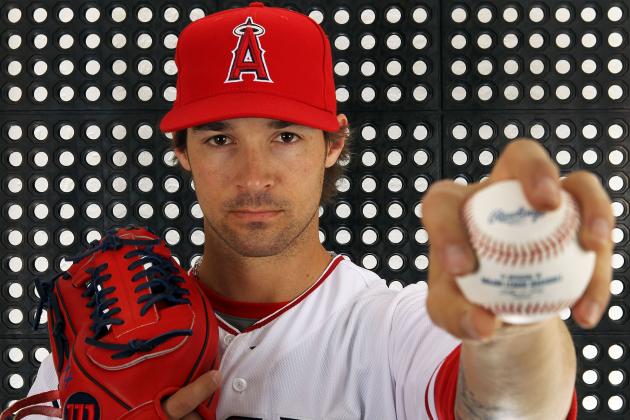 Jamie Squire/Getty Images

Why Will It Be Good?
This is arguably the two biggest powerhouses in the American League right now. They share a division, one that was once dominated by the Angels, and more recently topped by the Rangers.
What's more, former Rangers ace CJ Wilson jumped ship and opted for the Angels in free agency.
Rangers catcher Mike Napoli is a former Angel.
Albert Pujols, Adrian Beltre, Torii Hunter, Josh Hamilton, Erick Aybar, Elvis Andrus... star-studded lineups to say the least.
Who to Watch?
Everyone.
What Can Be Learned?
Which way the wind is blowing on this given day.