WWE Wrestlemania 2012: 10 Things That Will Take Place After Each Match's Finish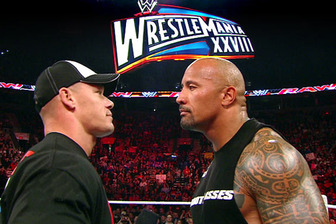 picture courtesy of nerdreactor.com
WrestleMania 28 has some great matches, but the pay-per-view is known more for its storytelling then anything else. That includes what comes after the bouts on the card.
There is no way of knowing what will really happen after the matches take place, but it is worth guessing what might happen. Some of the choices mentioned are a long shot, though WrestleMania is the WWE's best event of the year for shocking fans.
Here are ten possibilities of what will happen after the matches are finished.
Begin Slideshow

»
There is enough bad blood between these two to reinvigorate their feud and keep it going for a little bit longer.
Henry should probably go for the winner of the Sheamus-Daniel Bryan matchup, But he still has some lingering injuries and it doesn't feel as if the story is finished both Show and Henry. Henry could mention that he feels that Show stopped him from getting the title so he is going to end Show's career.
Plus, having them face off at Extreme Rules the month after WrestleMania would give fans an added bonus for the pay-per-view.
This has been culminating for some time. Even if Rhodes loses the fight he will probably square off against his brother Dustin, better known as Goldust.
It fits his villainous character perfectly as Goldust has had more then enough strange moments that are worthy of making fun of.
It's a natural fit for an angle between brothers as well and will lead to a worthy feud if the WWE can market it properly.
This idea actually came from a commenter on another article, but it fits so well.
Win or lose after the three count, the lights should darken and when they come back up the Undertaker should have vanished.
There shouldn't be given reason to why it happens. So much of the Undertaker mythology is shrouded in mystery that this would be the perfect sendoff.
It would be something that no other wrestler could do after him and would be a testament to his abilities.
Triple H just doesn't need to wrestle anymore. He has completed everything he could as a performer.
Now he is focusing on bringing in new talent to the company and polishing the product fans see on TV every week. He is getting ready to inherit the empire.
Even if he did want to keep competing, who is there left for him to face that he would be willing to lose to? If the match with CM Punk was any indication, he just doesn't see any wrestler in the company other then Undertaker as someone worth losing to.
If that is the case, it's best that he move on to working behind a desk.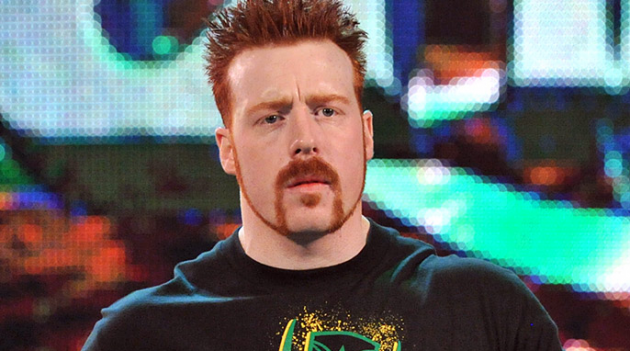 picture courtesy of the WWE.com
Not every match needs to end in controversy and Sheamus's won't. He is being pushed hard by the company and they will keep that going as he won't be attacked after his match.
Instead, Sheamus will celebrate his win and remind the fans that he is the new heavyweight champion.
It will wait until Friday on Smackdown.
Daniel Bryan will lose his match with Sheamus and the Miz will be there for him when it happens.
Miz will convince Bryan to become his tag team partner and Bryan will agree. It is something that would never have happened back on NXT when the Miz was mentoring Daniel Bryan, but now it is a viable option.
How the team turns out will be decided as time goes on, but it will be interesting to watch them pair up again this time as equals.
CM Punk will go off-script and mention how the main event has already happened, but that their are still more matches on the card.
Why did the main even already take place? Because Punk is the best in the world and that means he is in the spotlight.
It won't be something the WWE higher-ups will want on the pay-per-view, but that doesn't mean it will stop Punk from saying it.
This one is highly unlikely, but not impossible. WrestleMania would be the perfect place for the WWE to start building up a match between these two and it would excite wrestling fans like nothing else.
It isn't totally unthinkable. Austin mentioned in several interviews that he had one last match in him and that he would want it to be against CM Punk.
Two anti-heroes facing off against each other, each man able to say whatever he wants to on the mic and both great wrestlers.
Who wouldn't want to see that?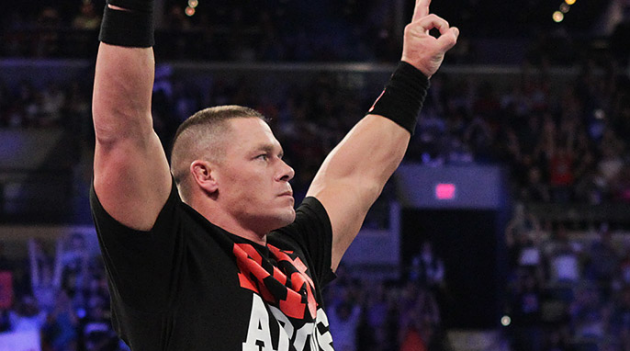 picture courtesy of wwe.com
The WWE does need to give fans a reason to tune in on Monday and while diehard fans will do so no matter what, most won't unless they are given an incentive to.
That incentive is John Cena's next opponent coming out to face him.
If the WWE can make it interesting enough it will turn all of the casual fans who were going to ignore wrestling for the rest of the year into fans who will keep watching.
They just need to do it with one of their top stars.
The Rock loves to talk and he will do that after his match with John Cena.
If he wins, he won't shut up about it.
If he loses, he will spend the rest of the pay-per-view and half of RAW explaining why it didn't mean anything.
No matter what happens at WrestleMania, fans are going to get another long Rock promo and chances are it may close out WrestleMania.
Luckily, he is good at them and it should end the PPV on a high note and have fans waiting in anticipation for next year.