Big Show Will Trounce Cody Rhodes at WrestleMania 28: Why It Shouldn't Happen
March 5, 2012

Gallo Images/Getty Images
Big Show has a match against Cody Rhodes at WrestleMania and, unless something thwarts the giant again, he is going to walk out of the stadium as intercontinental champion. Letting him do so would be a huge mistake.
Big Show is a hero right now, but as always he is going to be the larger man in the ring and selling the crowd on supporting him is going to be hard. He should dominate the match while his opponent is going to have to find a way to win despite the odds being stacked against him.
David and Goliath stories work well when the smaller man is the hero. It's hard to root for a hero who has everything going for him.
The only problem is that the feud has already been built up and Show brought so low that he has to win. If he doesn't win against Rhodes at WrestleMania then he risks having to retire. His character needs a boost in his stock.
So Show will win the title and regain some of his status again while Rhodes tumbles back down the ladder to mid-level heel. That is how the formula should work and what makes wrestling and theatre so entertaining. There is a build up and a chase and in the end a climactic finish.
But the WWE is a company and that means that their business needs to keep growing even after their current top stars disappear. Having Show win isn't just a problem from a story angle, it is an issue with the WWE needing to brand new stars.
Show is 40. He has been a champion in WCW and the WWE. He has done everything he needs to as a wrestler to become a fan favorite.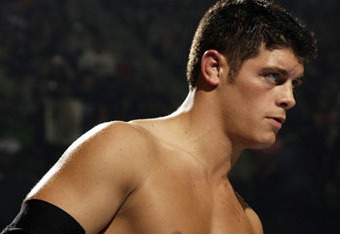 Rhodes is still a growing commodity in his mid-20s. He might become something huge someday, but he needs a chance to grow if he is going to do it. He started out well this year by defeating Booker T and it is obvious between the talks between Rhodes and his brother, Goldust, that they will face off soon as well.
Considering the fact that Goldust is older it is a good bet that he will job to his younger brother in an effort to help him grow.
That means that  Rhodes will be picking up some serious momentum this year just so long as the WWE lets it keep going. Wins over Booker T and Goldust will mean nothing if he is beaten at WrestleMania and has his belt taken away.
And the WWE could make it happen. It would be against formula and their PG rating to do so, but the company could let Rhodes retain his title. He might have to cheat and use a chair or he might need to use the belt as a weapon, but he could win.
He could then move on to a new opponent or he could continue his feud with the Big Show.
WrestleMania is the event that everyone watches and for him to not win it would be a travesty. It is the win that matters most all year long. Every fan no matter how casual watches the bout and remembers the winner.
That winner should be Rhodes as he will captivate the audience and make them want to see him get hurt. He will get them to turn on their TVs on Friday night to Smackdown and buy more pay-per-views. If the hero wins then those who bought WrestleMania can end their viewership there.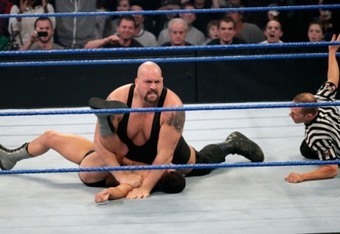 The babyface was triumphant and the villain was defeated so there is no more need to watch. It ends the narrative and stops the people who just buy WrestleMania from coming back and getting hooked on the product.
As much as it would help the company, Rhodes won't win is match this April. The Big Show will get the win and the WWE will squander the time and energy spent on their new superstar because they will keep the giant as a hero.
It is a shame because if Rhodes won he would be able to improve even more as a villain and help the company.
Sadly, at Wrestlemania it will be the Big Show that gets the victory on the big stage and Rhodes will be left to start back from square one.