WWE: 10 Wrestlers on the Roster Who Are Bad Fits for the Company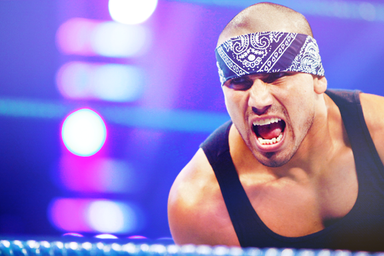 Photo courtesy of realwrestlecrap.proboards.com
Every single WWE superstar has something special about them, or else they wouldn't be a part of the company.
Whether it's their mic skills, their size or their high-flying ability, there's something that gives them a spot on the main roster of the No. 1 wrestling promotion on the planet.
But just because a wrestler is under contract to the WWE, this doesn't mean that he and the WWE are a match made in heaven.
Whatever the reason, some superstars just don't mesh well with Vince McMahon's company.
Here are 10 wrestlers who are a bad fit for the WWE.
Begin Slideshow

»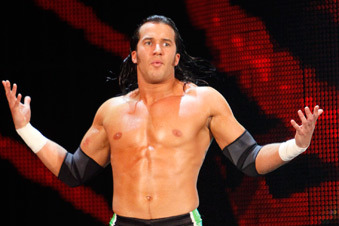 Photo courtesy of kelleysrealm.blogspot.com
Trent Barreta is a very talented guy and has the added advantage of being only 24 years old, but ever since his fellow Dudebuster Caylen Croft parted ways with the WWE, he's been stuck without a real role on TV.
He's found himself relegated exclusively to NXT and Superstars, and I'm not sure if WWE officials will ever recognize his talent and give him a more high-profile spot on TV.
That's an unfortunate situation for Barreta, who is one of the numerous WWE stars who would benefit from a Cruiserweight division.
Barreta weighs in at 203 pounds, and he has a very good balance of technical skills and high-flying ability that would make him one of the WWE's top Cruiserweights if that division ever came back to Raw and Smackdown.
Until then, he will waste away on two shows that don't even air on TV in the United States.
I'll still hold out hope that Barreta's age will give him a shot at making some more noise, but I think he'd ultimately be a better fit in TNA's X-Division.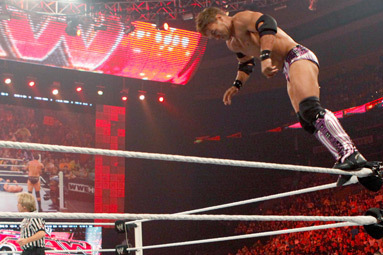 Photo courtesy of WWE.com
Justin Gabriel is one of my favorite WWE stars to watch, in large part because of his beautiful 450 splash.
But every time I think Gabriel's going to climb up the WWE ladder (like during his recent feud with Cody Rhodes), he almost immediately plummets back down the card or off Smackdown altogether.
The reasoning behind it? I honestly don't know, but it could have something to do with the presumed fact that Gabriel's too heavy to be booked like Evan Bourne, but is too light to be a true heavyweight.
I don't think that, but perhaps WWE officials do.
That, and Gabriel's lack of elite mic skills or a gimmick, are just a number of factors that seem to be preventing him from doing anything of note in singles competition.
Gabriel's talent is certainly there, but like with Barreta, I'm not sure the WWE has a place for him without a Cruiserweight division.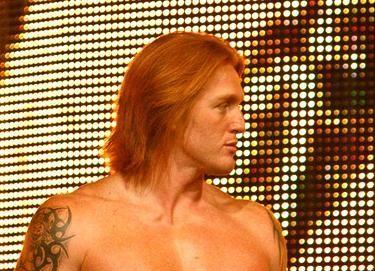 Heath Slater was actually one of the top stars in the WWE's developmental system, Florida Championship Wrestling, before making it to the main roster, and I think WWE officials had high hopes for him on either Raw or Smackdown.
He's actually a very good wrestler, but he was saddled with that not-so-great "One-Man Rock Band" gimmick despite the fact that nothing else about him screamed "rock star."
Even though Slater had a good amount of success with the Nexus and The Corre (especially with Justin Gabriel as a tag team), the WWE has failed to develop his character much, if at all. Instead, Slater has become an enhancement worker these days.
He could probably stick around for a long time in that role because he sells really well, but I think he could get to show off his in-ring skills if he was working for another company.
I know that not many fans like Slater, but I've always enjoyed his ring work, even if it's hardly ever highlighted by the WWE.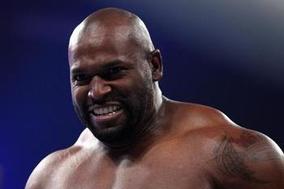 Photo via bleacherreport.com
The WWE has tried to turn Ezekiel Jackson into its next monster on a number of occasions, and it's failed every time.
Why? Because Jackson doesn't offer much more than body slams and torture racks.
While he's definitely improved in the ring over the years, he still has a very limited move set--not to mention no real gimmick or mic skills, either.
Big Zeke would probably be best served in a bodyguard role like he once did for Brian Kendrick, but as a wrestler, I'm not sure he can really do much until he gets better in the ring.
The chances of him improving drastically, though, are slim to none, and it might be time for the WWE to cut ties with a wrestler who is just another big body in a company that's full of them.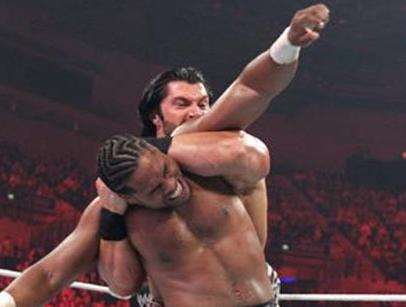 Photo courtesy of WWE.com
Similar to Big Zeke, I just don't see "it" with Mason Ryan.
He looks like a million (or perhaps billion) bucks and has indeed gotten better over the last several months, but he doesn't offer much outside of his chiseled physique that looks like that of a Greek god.
We've seen numerous jacked-up wrestlers come through the WWE throughout the years, and Ryan does little to distinguish himself from them.
Whereas someone like Batista, Brock Lesnar or Bobby Lashley had the look and could put on very good to great matches, Ryan's appeal stops with his look.
Unless he miraculously turns into Lesnar in the near future, I'm not sure how he's going to benefit the WWE in any major way.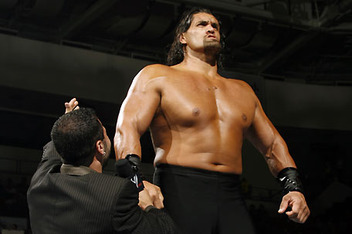 Photo courtesy of WWE.com
I don't think I need to explain this one, but I will anyway.
The only thing that The Great Khali does for the WWE is extend its international appeal to India, a huge market that the WWE's trying to tap into. That's it.
While he may be ridiculously huge, he doesn't have the appeal of other bigs like Kane and The Undertaker because, quite simply, he can't wrestle. At all.
If Khali could put on even decent matches, I'd have no problem with him being in the WWE. But he has never shown the ability to do that.
Instead, he's been given a World Heavyweight Championship reign and placed into World title matches, taking the place of more deserving stars and jeopardizing the WWE's future while doing it.
It's time for Khali to go, and for good this time.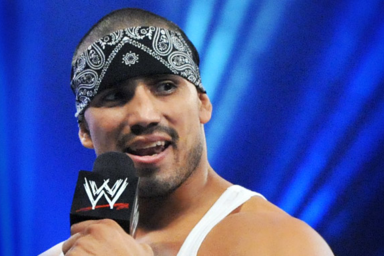 Photo courtesy of WWE.com
At least in my eyes, Hunico is one of the most talented and underrated superstars in the WWE.
I enjoyed the Sin Cara character more when he was under the mask, and I've always been impressed by his matches as Hunico.
The problem is that his gimmick is unbelievably stereotypical, a clear case of the WWE mocking what it sees as the standard Hispanic man in America. It doesn't bother me (and shouldn't bother others) because he's just playing a character, but it just doesn't fit with the WWE at the moment.
While Hunico's gimmick probably would have worked well during the Attitude or Ruthless Aggression eras, there's so much pressure from outside organizations these days to not do anything "controversial," and Hunico's character certainly fits that bill.
The WWE is mocking Hispanics with this character, and every time I see him on TV, I just can't help but feel that he doesn't belong there.
Maybe adding Hunico to Mexican America would be more appropriate.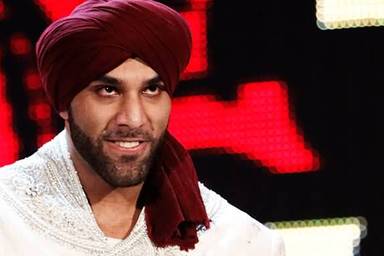 Photo courtesy of wrestling18.com
Hmmm. A wrestler billed from India who wears a turban, cuts promos in two different languages and is a heel?
I've never seen that before. Oh wait, yes, I have.
Jinder Mahal's character, much like Hunico's, is the WWE taking a guy who looks a certain way and saddling him with the easiest possible gimmick that might fit him.
Yeah, Mahal can pull the character off, but he gets virtually no heat from it when someone like Muhammad Hassan made a similar character a heat magnet.
But not only has Mahal adopted a nearly identical gimmick, he's begun to use the camel clutch as his finisher as well. Talk about a complete lack of originality.
Mahal might be able to get over as a mega-heel at a different time or if he wasn't so green in the ring, but for now, he's just someone who looks lost whenever he appears on TV.
Oh, and by the way, he's actually Canadian.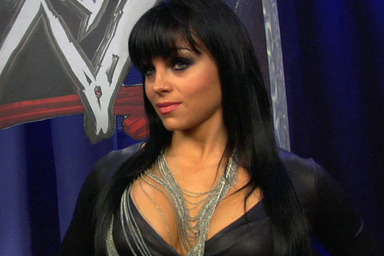 Photo courtesy of WWE.com
Aksana certainly isn't bad to look at, but that's true for 95 percent of the Divas division.
Other than her looks, Aksana brings virtually nothing to the table and might even have the unfortunate distinction of being the worst female wrestler in the WWE.
Don't believe me? Watch this.
That was one of the worst matches in recent memory, and when you combine Aksana's less-than-stellar wrestling skills with her thick accent that makes her incredibly hard to understand, that begs the question: Exactly what purpose is she serving on TV, anyway?
I'm all for giving Aksana time to improve, but when the only thing she offers is backstage segments with Teddy Long that are filled with sexual innuendo, well, that's a problem.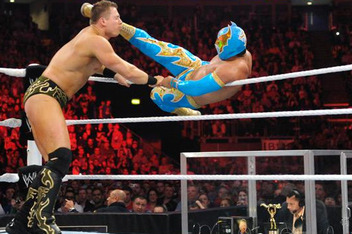 Photo courtesy of WWE.com
Look, I'm not calling Sin Cara a bad wrestler. Not by any stretch of the imagination.
After all, you don't get named the Wrestling Observer Newsletter's "Best Box Office Draw of the Decade" without being one heck of a wrestler, someone with the ability to pack stadiums.
However, the WWE and Sin Cara has been a mix that simply hasn't worked.
There are very big differences between the style of wrestling in Mexico (work the right side) and the "WWE style" (work the left side), and Sin Cara has had all sorts of troubles adjusting to the latter.
It's hard to criticize the guy for having a problem doing do so because he spent 13 years learning to wrestle one way, moved to the US and then was expected to learn to wrestle a completely different way.
But that still doesn't change the fact that Sin Cara, who was one of the WWE's biggest signings ever, has largely flopped in the company so far.
While that may change, it's going to take a while for Sin Cara to drop his old habits and begin to fit in his new company, if it ever happens.
Drake Oz is a WWE Featured Columnist for Bleacher Report. You can follow him on Twitter and ask him any wrestling-related questions on Formspring.