Matt Cain Trade Rumors: Which Teams Could Blow Away Giants with an Offer?
March 6, 2012
Ezra Shaw/Getty Images
Aside from needing to bolster what was an anemic offense last season, the Giants were also faced with the task of extending both Tim Lincecum and Matt Cain this offseason.
The club agreed on a two-year, $40.5 million contract with Lincecum that will keep him around through 2013, but the 27-year-old Cain is still set to hit the open market at season's end as it stands now.
A first-round pick out of high school in 2002, Cain was in the majors by the age of 20 in 2005 and was a full-time member of the rotation the following season.
Solid from the start of his career, Cain has emerged as one of the game's best over the past three seasons with a combined line of 39-30, 2.97 ERA and 527 Ks. He has also been as durable as anyone throughout his career making at least 31 starts every year since 2006.
After Cain signed a team-friendly three-year, $27.25 million contract to avoid his arbitration years, the team had hoped they would be able to lock him up for under $100 million, but according to a recent report that is looking less and less likely as Cain could look to approach the five-year, $120 million deal that Cliff Lee recently signed.
With that in mind, the Giants may at least be open to listening to offers for Cain, especially considering they still have clear needs offensively and have one of the thinnest farm systems in all of baseball.
It will cost a ton though, as the team declined a Yankees package built on Nick Swisher, Jesus Montero and different combinations of guys like Dellin Betances, Adam Warren and others.
So here is a look at what teams would not only have interest in dealing for Cain, but would have the players to put together a package that could make the Giants pull the trigger on a deal.
Earlier this winter, the Red Sox dealt Marco Scutaro and his $6 million contract to the Rockies in what appeared to be a precursor to the team signing either Edwin Jackson or Roy Oswalt.
That did not come to pass, however, and now the team is left with some payroll flexibility to add someone midseason.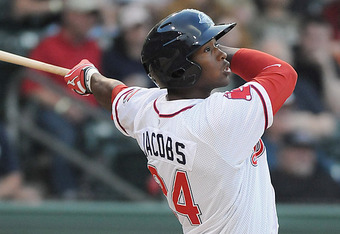 That someone could very well be a starting pitcher, as the team will enter the year with converted setup man Daniel Bard and someone from the group of minor league free-agent contract signings Aaron Cook, Vicente Padilla and Carlos Silva along with Andrew Miller for the fourth and fifth rotation spots.
The Red Sox have a lot of high-end prospect talent, and it would be a matter of just how much they would be willing to give up to get Cain as the Giants would no doubt be interested in Brandon Jacobs (.303 BA, 17 HR, 80 RBI, 30 SB) and Xander Bogaerts (.260 BA, 16 HR, 45 RBI as an 18-year-old in Single-A).
Boston also has some hitters who are closer to big league ready, chief among them being Ryan Lavarnway (.290 BA, 32 HR, 93 RBI) and Bryce Brentz (.306 BA, 30 HR, 94 RBI) who could be included, and it is really a matter of whom the Red Sox deem untouchable and at what all the Giants are looking, but Boston has plenty of pieces.
The Blue Jays failed to land Yu Darvish this offseason after looking like the favorites, and they appear to be a team willing to do what it takes to take the next steps towards contention.
With Buster Posey potentially heading for a position change in the near future to avoid a repeat of last season, a package built around top catching prospect Travis d'Arnaud (.311 BA, 21 HR, 78 RBI in 2011, No. 17 on Baseball America Top 100) could make sense.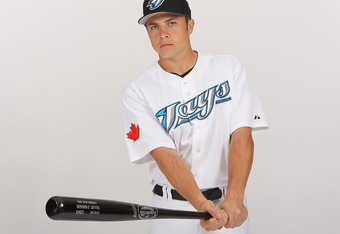 Nick Laham/Getty Images
From there, the Giants could pick a pair of arms from an impressive stable of starting pitching prospect in Daniel Norris (BA No. 91), Deck McGuire, Noah Syndergaard, Justin Nicolino and Drew Hutchinson who all profile as future MLB starters at the very least to fill out what would be an impressive prospect package.
However, the Giants may insist on the inclusion of either outfielder Jake Marisnick (.320 BA, 14 HR, 77 RBI in 2011, No. 67 on BA Top 100) in any package as well rather than two of those pitchers, and he is a more attractive option than fellow outfield prospect Anthony Gose who is very similar to current Giants prospect Gary Brown.
The team could also look at shortstop prospect Adeiny Hechavarria (.264 BA, 8 HR, 57 RBI, 20 SB and .971 fielding percentage in 2011) who finished last season at Triple-A and should be big league ready at some point in 2012. He likely represents a better option than anything currently on the big league roster.
The Rockies have the pieces to be competitive this season, as they added a host of veterans to their lineup and filled all of their significant holes.
They also stocked up on young starting pitching and now the likes of Alex White, Juan Nicasio, Guillermo Moscoso, Josh Outman, Drew Pomeranz, Christian Friedrich and Tyler Chatwood will battle for the rotation spots after Jeremy Guthrie and Jhoulys Chacin.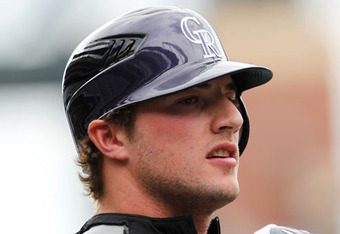 While that is impressive depth and Guthrie is a solid veteran, he is far from a staff ace and adding someone like Matt Cain to that rotation combined with their impressive offense would likely make them favorites in the NL West.
Starter Chad Bettis (12-5, 3.34 ERA, 184 Ks in 2011, BA No. 86) would no doubt be of interest to the Giants, as would 2011 first-round pick Trevor Story, a shortstop who hit .268 BA, six HR, 28 RBI and 13 SB after signing out of high school last year.
From there, the Giants could look to snag high-upside guys like former top prospect Tyler Matzek and former Clemson quarterback turned outfielder Kyle Parker (.285 BA, 21 HR, 95 RBI in 2011 at Single-A). 
It is simply a matter of the Rockies needing an ace and having one of the deepest farm systems in baseball. It could be any combination of guys not named Nolan Arenado and Pomeranz and the Rockies would likely pull the trigger on the deal.
The Royals have continued to inject their big league roster with homegrown talent over the past few seasons, and they have built a solid core of good young hitters.
Their rotation, however, will be what holds them back from contention in the immediate future as they will once again open the season with Luke Hochevar atop their rotation, and while they did add Jonathan Sanchez in a trade, their rotation is still among the worst in baseball.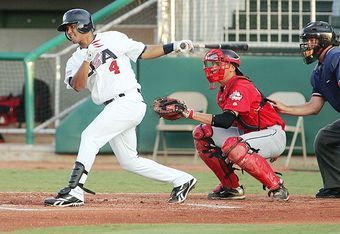 Any package the Royals came up with would likely have to include outfielder Wil Myers (.254 BA, 8 HR, 49 RBI, BA No. 28) who suffered through injuries last season but looks to be a future star.
He could be joined by pitching prospects Jake Odorizzi (BA No. 68) and/or Mike Montgomery (BA No. 23) who profile as future No. 2 or No. 3 starters with upside for more. Mortgaging two potential future rotation staples for one may not fit into the Royals plans, but if they are looking to add a bona fide ace it may be the way to go.
Sticking with the knowledge that the Giants need a shortstop, Christian Colon could be included as well. The former No. 4 overall pick in the 2010 draft scuffled last season as a 22-year-old in Double-A hitting just .257 BA, eight HR, 61 RBI and 17 SB and that dropped him off most prospect boards. Still, he has the potential, and if he turns things around quickly he is as close to big league ready as any premier shortstop prospect.