Chelsea's Next Manager Will Have to Be Crazy To Work For Roman Abramovich
March 5, 2012
Roman Abramovich is not unlike other owners in sports. He really, genuinely and quite literally wants to win at all costs.
Yet in many ways, Abramovich is unlike any other owner in sports. The Russian tycoon has been the owner of Chelsea long enough that any man even considering the vacant job as manager for one of the world's richest clubs should have to pass a psychiatric evaluation before signing a contract.
In simpler terms, you'd have to be nuts to want to work for this guy.
Andre Villas-Boas is now jobless after just nine months at the helm of Chelsea. Villas-Boas came to Stamford Bridge after taking Porto to the Europa League title and was supposed to be the next Jose Mourinho, something of a football wunderkind after working under The Special One during his immensely successful run as Chelsea boss. 
Villas-Boas, if you follow the logic, must also be somewhat of a crazy person for ever taking the Chelsea job in the first place.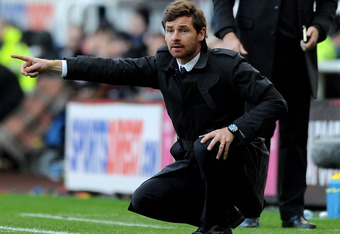 Gareth Copley/Getty Images
That's the real takeout from Villas-Boas being removed as Chelsea manager after a spiritless defeat at the hands of West Brom, putting Chelsea three points out of all-important fourth place in the Barclays Premier League.
He was crazy to think taking the job was going to work out. Villas-Boas wanted to change the culture at Chelsea, something that was going to be nearly impossible given the short leash to which he was affixed by ownership, combined with the unavoidable fact that he was just 34 years old, younger than some of his more seasoned veterans he was trying to change.
In the end—for Villas-Boas, but still somewhere in the middle for Chelsea's season—the players won out and the trophy-desperate owner moved on.
The question, of course, is, who will take the job? Rumors have been swirling for weeks that Mourinho plans to leave Real Madrid to return to Stamford Bridge, only after winning La Liga ahead of rival Barcelona this season and—just maybe—winning another Champions League title with yet another world power.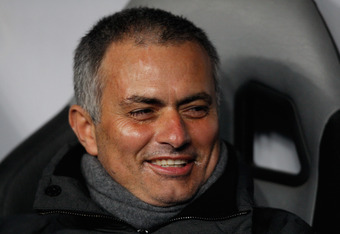 Harry Engels/Getty Images
Mourinho is just crazy enough to go back to Chelsea, too. He reportedly left after philosophical differences, making his departure a bit more, dare we say, amicable than those before and after him. Mourinho is also one of the few people on the planet whose ego could handle the pressure of working for Abramovich once, let alone twice.
The real question for Villas-Boas should be why he ever went to Chelsea after the way Carlo Ancelotti was sacked.
Ancelotti actually won trophies for Chelsea, but, after an injury-plagued first half of 2010, saw his team on the verge of missing the Champions League at the turn of the new year. Then, Chelsea went on an epic run, nearly catching Manchester United at the top of the table just weeks before the close of the campaign.
Rather than reward Ancelotti for his work rejuvenating the club, Abramovich fired him exactly a year after securing a domestic double by winning the FA Cup and Premier League titles.
Anyone who took the Chelsea job after Ancelotti—no matter how quickly your career path had you racing to the top of the world football coaching ranks—was doomed unless the team won an immediate championship this season. Chelsea is still alive in the Champions League, needing a 2-0 home victory over Napoli to advance to the quarterfinals. There is still an outside chance at a major title, and Chelsea will have a go with yet another caretaker manager.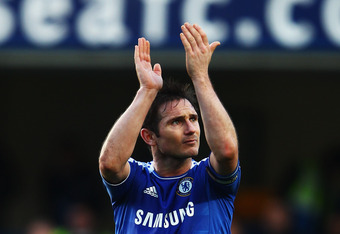 Clive Mason/Getty Images
Despite the loss to West Brom dropping Chelsea back from the top four in the Premier League, the fact remains that they are just three points behind a completely dysfunctional Arsenal club for the coveted fourth position, putting it well in the realm of possibility that Chelsea's season actually is quite far from over.
None of this is to say Villas-Boas shouldn't have been sacked. It's an unfortunate reality when coaching Chelsea that the writing was on the wall for some time for a man who held the job less than 10 months. It took years of banging heads with management before Mourinho parted ways with Abramovich's club (the trophies surely helped extend that relationship beyond its natural conclusion). Now, managers are barely lasting double-digit months.
The tenure of World Cup champion Luiz Felip Scolari is almost a blur in Chelsea's history. He was sacked after only six months, making way for caretaker manager Guus Hiddink, who was then replaced by Ancelotti. We've also yet to mention Abramovich's first manager, Claudio Ranieri, who was sacked after pulling Chelsea out of the mid-table and into championship contention. Ranieri has been bouncing around Europe ever since.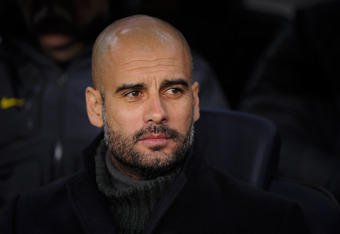 David Ramos/Getty Images
When you think about all the managers before him, Villas-Boas had to know how this was going to end. That, or he is a crazy person, of course.
Now, the question is: Who will be the next crazy person to take the reins? Will it be it Mourinho? Is it possible that working for Abramovich is actually better than managing at Real Madrid? Or could it be the true wunderkind of football, Pep Guardiola, who could be rumored to leave Barcelona in favor of Chelsea?
That move would make absolutely no sense for Guardiola, who grew up at Barca and has already made a name for himself as FIFA Coach of the Year at the world's most talented club. Why, why, why would anyone leave Barcelona to deal with the meddlesome brass and utter dysfunction at Chelsea? 
He'd have to be crazy. Someone—whoever takes the Chelsea job—will have to be crazy.