25 Greatest Hockey Quotes of All Time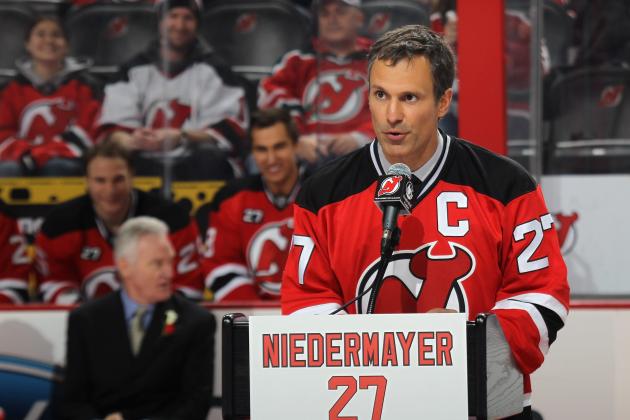 Bruce Bennett/Getty Images

Hockey history is filled with colorful characters who have never had a problem speaking their mind. There have also been some fun and colorful gentlemen that have shared some fun moments from the booth with hockey fans everywhere.
What follows is 25 of the greatest hockey quotes of all time. Some are funny, some are emotional, and some are just down right ridiculous.
Enjoy!
Begin Slideshow

»
I don't agree with much he says, but this is as close as he's been to right-on to date.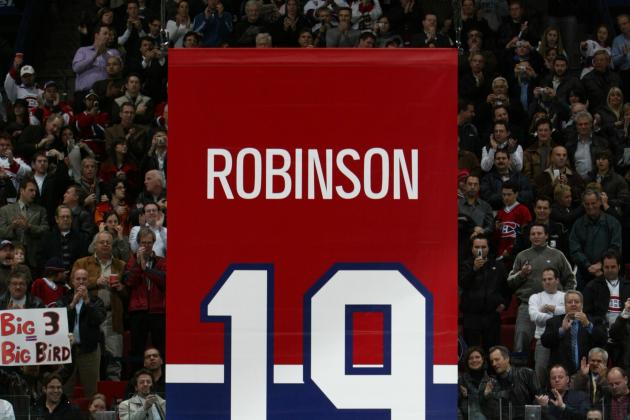 Dave Sandford/Getty Images

After winning Player of the Week, Hall of Famer Larry Robinson offered the following:
"Was Wayne Gretzky sick?"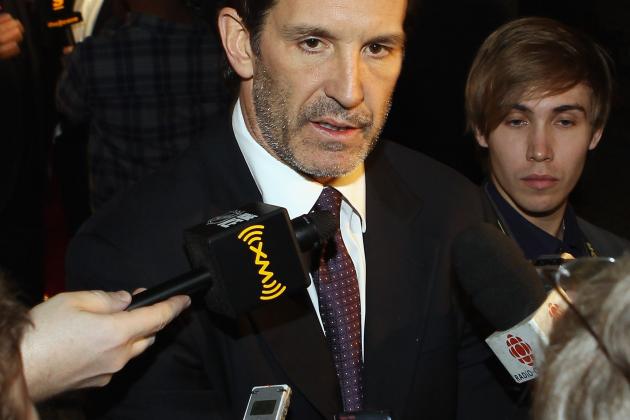 Bruce Bennett/Getty Images

"Watching a shootout is like admitting you watch Survivor or search the internet for porn."
—Brendan Shanahan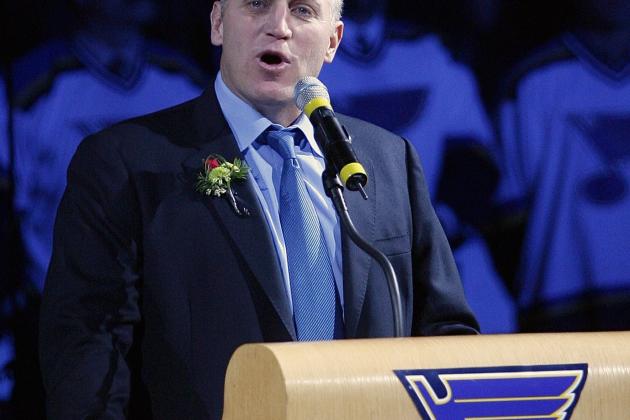 Dilip Vishwanat/Getty Images

"The top three worst things I've seen in hockey? The invention of the trap. The invention of the morning skate. And the invention of the extremely ugly uniform."
—Brett Hull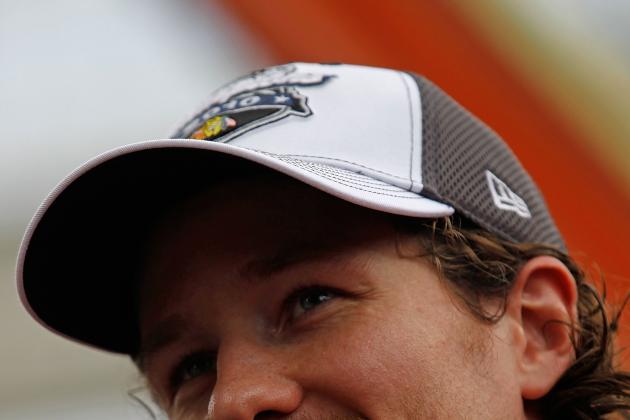 Jonathan Daniel/Getty Images

"My teeth weren't that good to begin with, so hopefully I can get some better ones."
—Duncan Keith
Roy responding to Jeremy Roenick talking trash.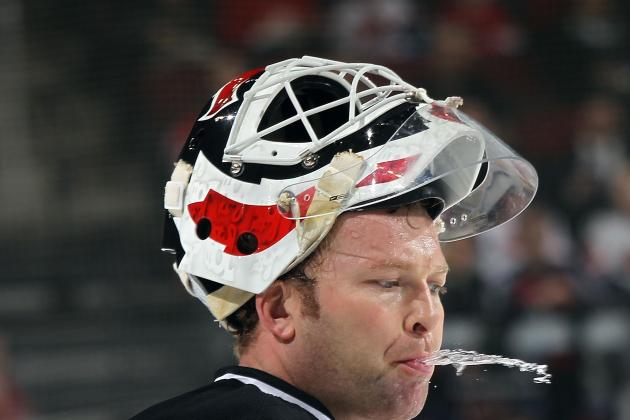 Bruce Bennett/Getty Images

"Why is a puck called a puck? Because dirty little bastard was taken."
—Martin Brodeur
Richard Wolowicz/Getty Images

"How would you like a job where, every time you make a mistake, a big red light goes on and 18,000 people boo?"
—Jacques Plante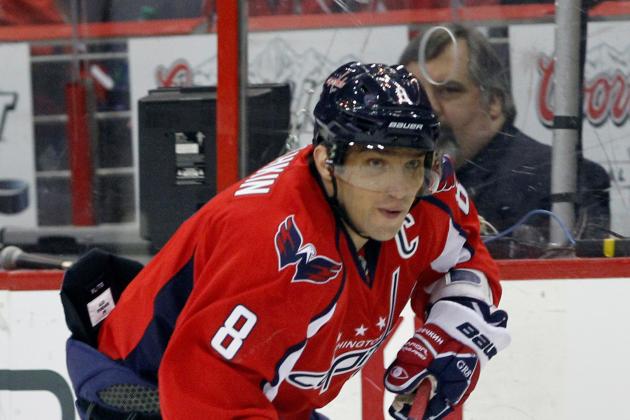 Rob Carr/Getty Images

"I'm okay. Russian machine never breaks."
—Alexander Ovechkin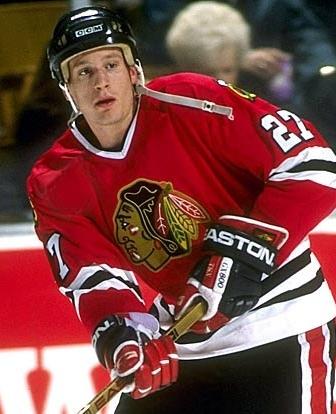 "Yeah, I'm cocky and I am arrogant. But that doesn't mean I'm not a nice person."
—Jeremy Roenick
Jim McIsaac/Getty Images

"Here's [Kyle] Wellwood, seven-and-oh in the faceoffs, plus-two, two assists, played 20 minutes, drew eight minutes on the power play, lost a tooth and a pint of blood. What a guy."
—Don Cherry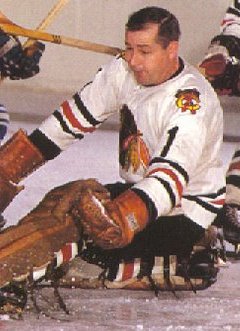 "I often look at the guys who can whistle before a game and shake my head. You'd think they didn't have a care in the world. Me? I'm just plain miserable before every game."
—Glenn Hall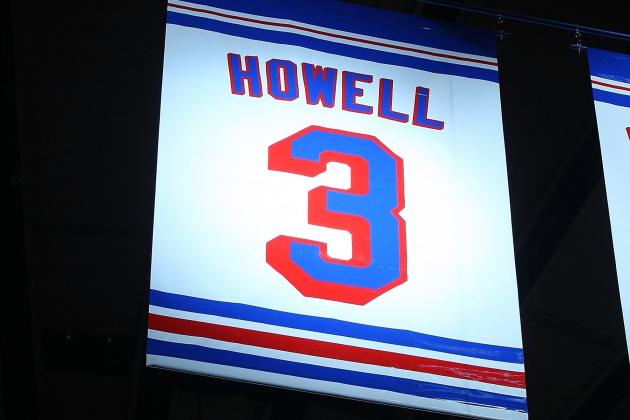 Bruce Bennett/Getty Images

"I'm glad I won the [Norris Trophy] now, because I expect it's going to belong to Bobby Orr from now on."
—Harry Howell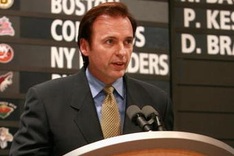 "The playoffs separate the men from the boys, and we found out we have a lot of boys in our dressing room."
—New York Rangers general manager Neil Smith
Paul Bereswill/Getty Images

"I don't want to get into a 'he said, she said' with the refs...I'm the he."
—Chris Pronger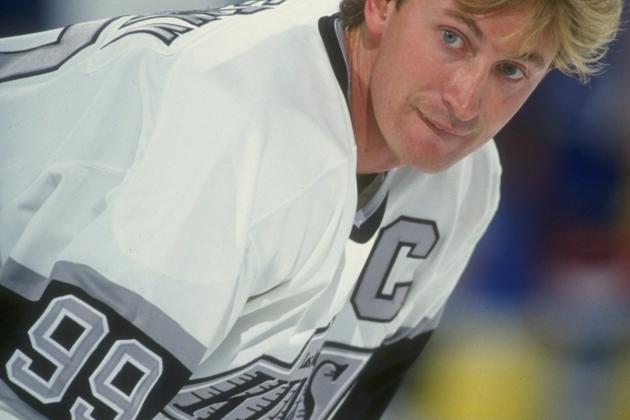 Rick Stewart/Getty Images

"Sometimes people ask, 'Are hockey fights real?' I say, 'If they weren't, I'd get in more of them.'"
— Wayne Gretzky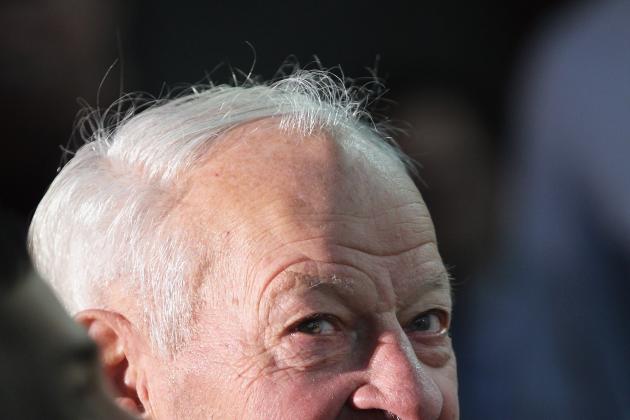 Bruce Bennett/Getty Images

"You can always get someone to do your thinking for you."
—Gordie Howe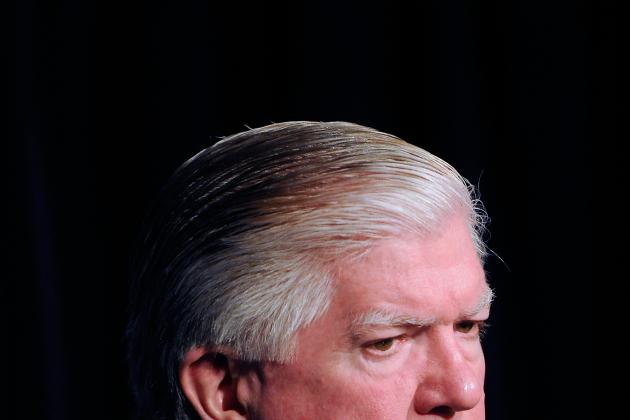 Richard Wolowicz/Getty Images

"I will personally challenge anyone who wants to get rid of fighting to a fight."
—Brian Burke
I'll own the homer call on putting this as high as I did, because I'm from Chicago. But few moments from the booth have been as memorable in the last 15 years as Roenick's tearful memories in 2010.
And I still wish to this day that JR had smacked Milbury for ruining a great moment.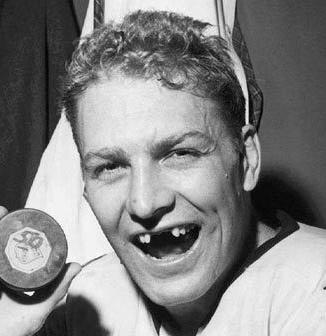 From an interview Dennis Hull, aka "The Silver Jet," did with Brian McFarlane:
"[My] brother Bobby [Hull] was in Montreal one time and he met a hooker on the street. He says 'How much?'
"She says, 'A hundred bucks.'
"Bobby says, 'Hell, I wouldn't give you 10 bucks'
"Later that day, Bobby and his wife come out of the hotel and start walking down the street. And who's coming toward them but the hooker he talked to earlier. Bobby walks right by pretending he doesn't see her when the hooker shouts back at him, 'See what you get for 10 bucks!'"
With all due respect to Alexander Karpovtsev, who was lost in the Lokomotiv tragedy, this rant by Blackhawks play-by-play man Pat Foley is one of the most honest in hockey media history.
Please do not take this as a cheap shot at a passed player, but as a tip of the cap to Foley for having the stones to say this on the air.
A Hall of Fame rant from a Hall of Fame player (not coach).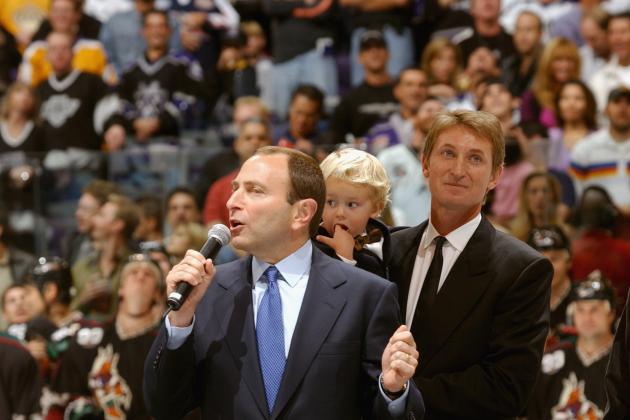 Harry How/Getty Images

"When you take off that sweater, your jersey, after today's game, you will be the last player in the NHL to ever wear 99. You have always been and you will always be 'The Great One,' and there will never be another."
—Gary Bettman to Wayne Gretzky

"You've always been 'The Great One,' but tonight you've become The Greatest."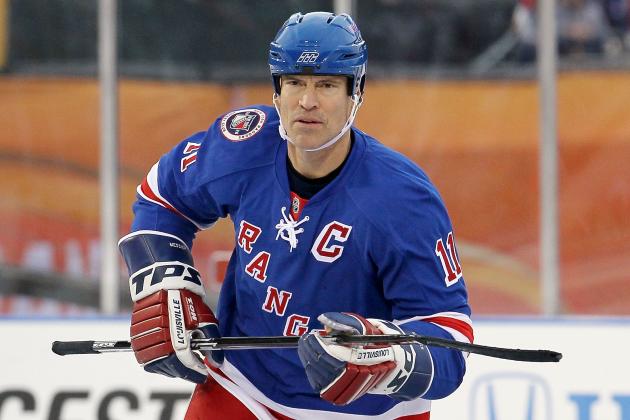 Jim McIsaac/Getty Images

"I guarantee we'll win tonight."
—Mark Messier before Game 6 of the conference finals in 1994. He backed up his words with a hat trick, and ultimately kissing the Stanley Cup. Hockey's Joe Namath put his money on the table and backed it up.