Missouri Football: 5 Things the Tigers Learned from Last Season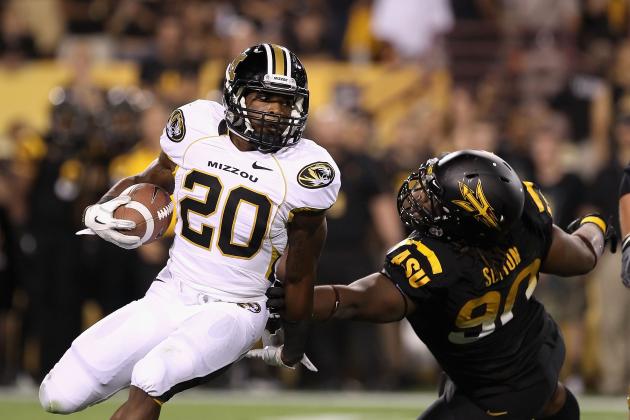 Christian Petersen/Getty Images

An up-and-down 2011 season for the Missouri Tigers ended on a good note.
Though the team only finished with an 8-5 record, the Tigers won their last three games, including an Independence Bowl rout against North Carolina.
Despite the mediocre record, the Tigers learned a lot from the 2011 season. They'll need to use that knowledge in 2012 as they make a shift from the Big 12 to the SEC.
Let's take a look at the top five things Mizzou learned last year.
Begin Slideshow

»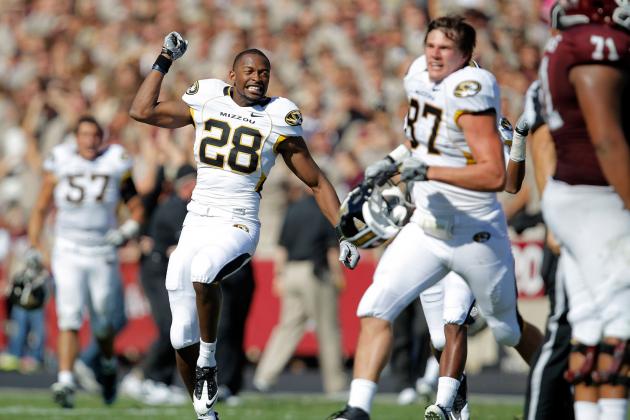 Sarah Glenn/Getty Images

Mizzou only got blown out once in 2011, a 21-point loss to Oklahoma State.
The Tigers' other four losses all came by 10 points or less. That's a good sign heading into the SEC.
They might not be able to beat teams like Alabama, Florida or Georgia yet, but they're going to at least be competitive.
When games are close late in the fourth quarter, anything can happen. It should be an exciting first year in the SEC for Tiger fans.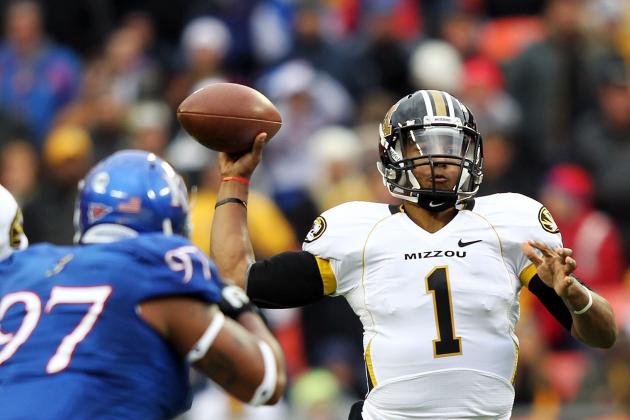 Jamie Squire/Getty Images

In the SEC, most of the defenses are elite.
In 2011, Missouri struggled somewhat against some of the best defenses they faced. They lost to Kansas State and only scored 17 points against Texas.
They are going to get eaten alive by teams like Alabama, Florida and Georgia in 2012 if they don't get more consistency on offense.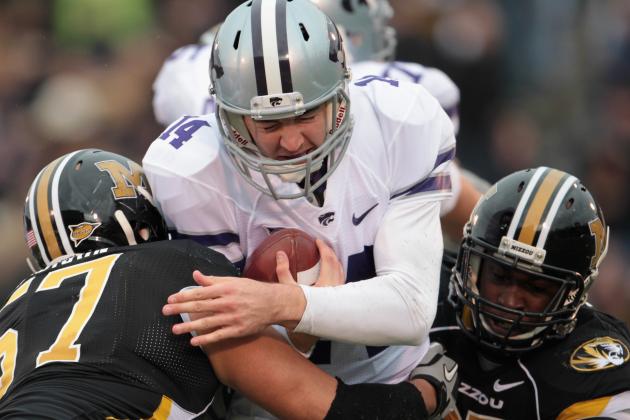 Jamie Squire/Getty Images

When the Tigers lost in 2011, it had a lot to do with the pass rush.
They didn't get enough pressure on Landry Jones, Brock Osweiler, Brandon Weeden and Robert Griffin III.
If they want to beat great quarterbacks in the future, they need to get more pressure.
Letting great quarterbacks have a clean pocket to throw from will always lead to problems.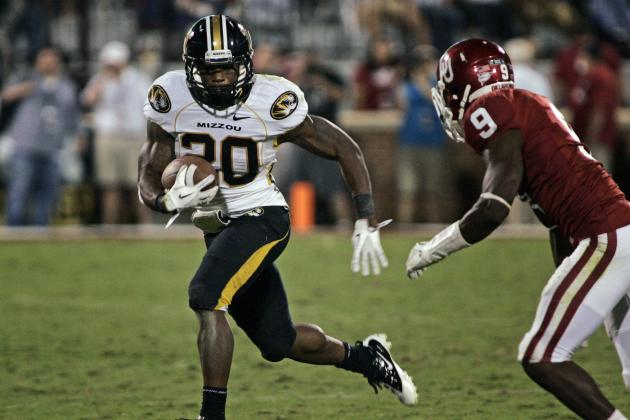 Brett Deering/Getty Images

Before a devastating knee injury ended his season, Josey was one of the best running backs in the country.
He ran for 1,168 yards and nine touchdowns in just 10 games in 2011. His average of 8.1 yards per carry was amazing.
Expect that to go down in the tougher SEC, but he's still one of the most dynamic players in college football.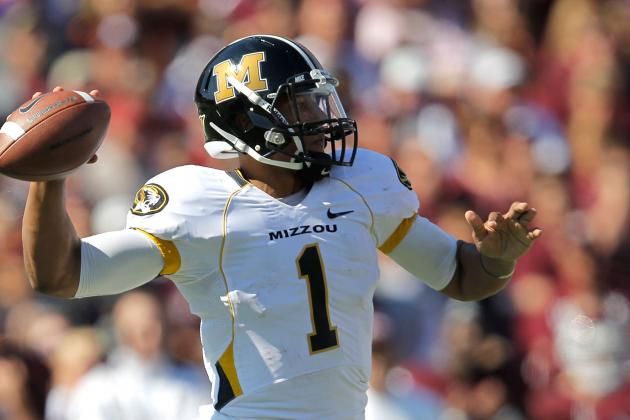 Sarah Glenn/Getty Images

Franklin threw for 2,865 yards and 21 touchdowns in 2011. He also ran for 981 yards and 15 touchdowns.
That's not bad for a guy who was in his first full year as a starter.
He needs to improve his passing a bit, but Missouri is in good hands with Franklin. He'll keep them competitive in the SEC in 2012.