Miami Marlins: 7 Facts You Didn't Know About Giancarlo Stanton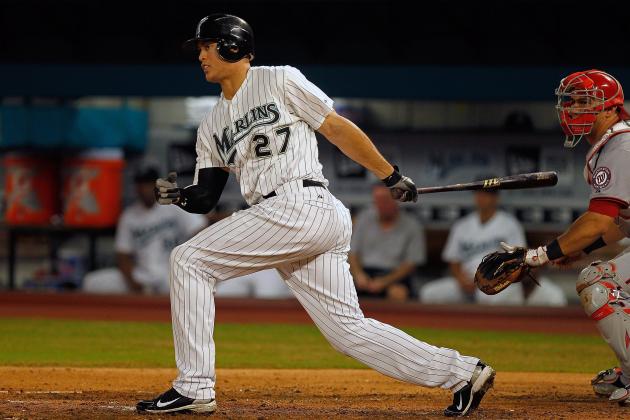 Mike Ehrmann/Getty Images

The Marlins changed their name this offseason, moved into a new stadium and changed their philosophy in acquiring big name talent for big money contracts.
Fittingly, now their best player wants to change his name.
No, this is not a stunt like some other famous name changes. Mike Stanton's birth name is Giancarlo. He now says he wants to be referred to that way, and who can blame him?
Here are seven other facts you probably didn't know about Stanton.
Begin Slideshow

»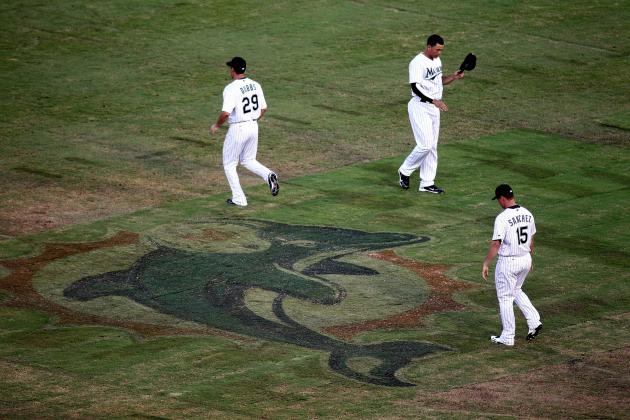 Marc Serota/Getty Images

Stanton actually could have been running out onto that Miami Dolphins end zone if he had chosen to pursue his first love, football.
In high school, Stanton played varsity baseball, basketball and football and, as we'll see, he wasn't too shabby as a wide receiver.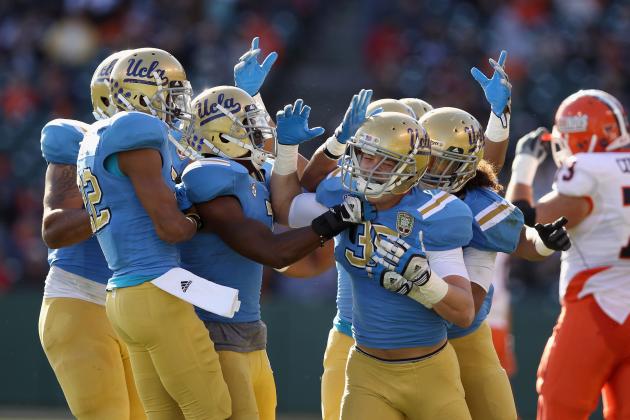 Ezra Shaw/Getty Images

Picture Stanton in a UCLA football uniform?
Well, the Bruins and UNLV both offered Stanton scholarships for football.
At 6'5" and 233 pounds, you bet he would have made a fearsome wide receiver or tight end (or just about any other position he wanted to play).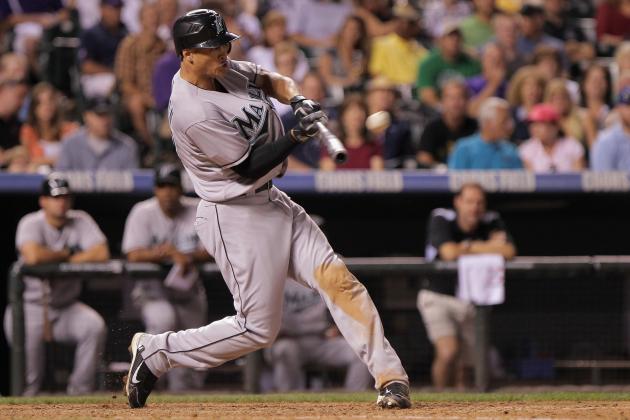 Doug Pensinger/Getty Images

Stanton's power is not a product of the stadium he plays or catching the wind blowing out.
He was second in baseball to Jose Bautista with 15 "no-doubt" home runs this past season, according to ESPN, and had the longest homers of the season at Citi Field, Nationals Park, Coors Field and Sun Life Stadium.
The one at Sun Life is estimated to be the second longest in its history.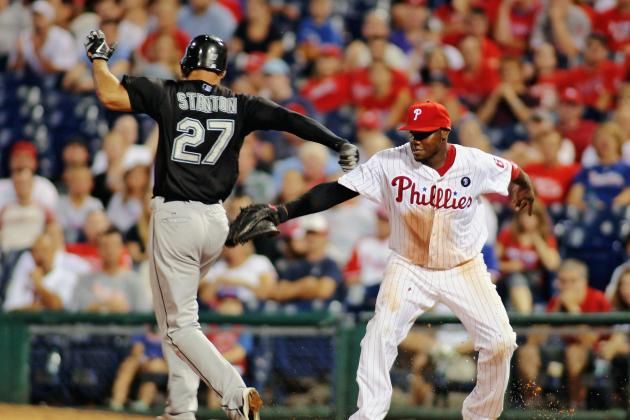 Len Redkoles/Getty Images

Let's just say Stanton is not exactly known for his speed or infield hits.
However, in his big league debut in 2010, he had three hits, two of which were infield singles. Having had only eight of those in 150 games in 2011, that is a pretty puzzling achievement.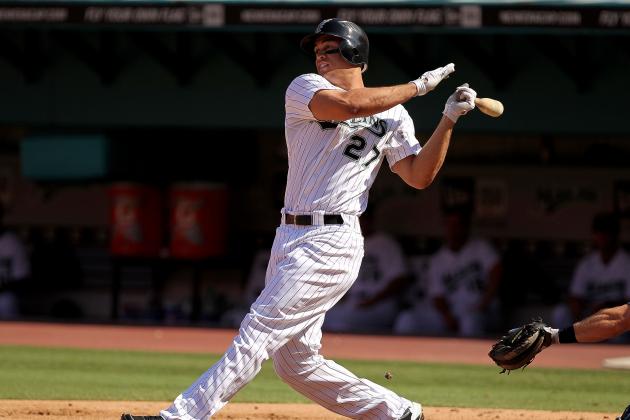 Mike Ehrmann/Getty Images

Not many players can say they've accomplished this feat. But Stanton's first career home run was a grand slam, off former Rays' star Matt Garza nonetheless.
It happened only 32 at bats into his major league career and he hit it with then-teammate Dan Uggla's bat.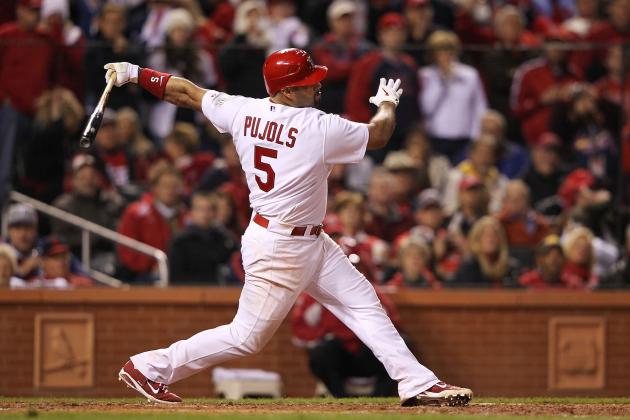 Jamie Squire/Getty Images

Anytime you're in a category with five Hall-of-Famers, you're doing something right.
Stanton's 34 home runs last season put him behind guys like Eddie Matthews, Albert Pujols and Alex Rodriguez in Major League history for most home runs by a 21-year-old.
His pace will keep breaking records every time we turn over the calendar.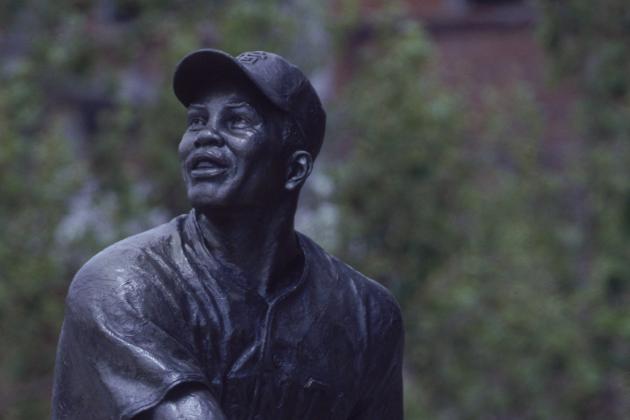 Tom Hauck/Getty Images

Willie Mays and Albert Pujols. One has a statue and the other will have one soon after he retires. Giancarlo Stanton has as many home runs, 56, in his career, as those two greats had through 242 games in their careers.
The new Marlins Ballpark could very well be looking at its first icon.