Manchester United: Power Ranking the Top 10 Players This Season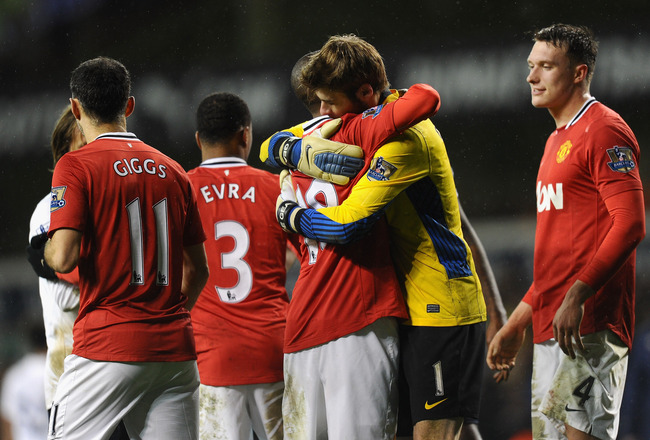 Mike Hewitt/Getty Images
Despite having one of the most horrendous seasons in Manchester United history, United still have managed to put together an impressive performance in the Premier League.
They are only two points adrift of their noisy neighbors, Manchester City.
Throughout the season, we have seen several individual performers dazzle us in United's colors. Here's a power ranking of the top 10 individuals to have played for the Red Devils this season.
10. Luis Nani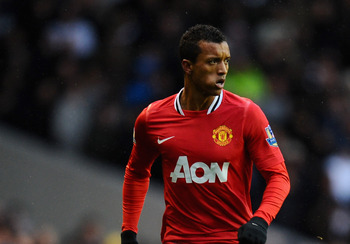 Mike Hewitt/Getty Images
If there is one word to describe Luis Nani, it would be inconsistent.
Nani has great technique and is able to change the outcome of any game. However, the frustrating thing about him is that he can be rendered highly ineffective at times.
When he is having an off day, he gives the ball away too easily, doesn't pass when he is required to and tries to take shots from the most impossible of angles.
It's the same story every year. He dazzles us at the beginning and starts to slow down.
He would be much higher if he wasn't as inconsistent.
9. Ashley Young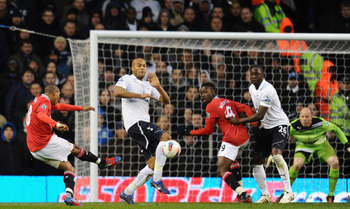 Mike Hewitt/Getty Images
From one inconsistent winger to another.
I was skeptical of Ashley Young when Sir Alex Ferguson shelled out a pretty penny to buy the Englishman.
However, he put on some brilliant displays in the first half of the season. But then he fizzled out.
It is true that he was injured for some parts, but even before his injury, he had started to put in lackluster performances.
Hopefully, we will see more of the Ashley Young we witnessed against Tottenham Hostpur.
8. Jonny Evans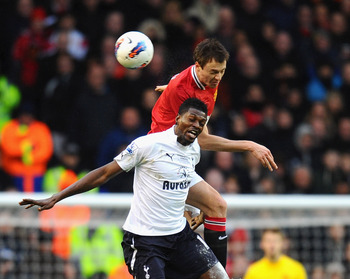 Mike Hewitt/Getty Images
Jonny Evans gets his fair share of criticism from the United faithful.
However, he has improved tremendously and will be a phenomenal partner to Nemanja Vidic once the latter is fully fit.
Although his discipline leaves a lot to be desired, his ball interception and blocking abilities have improved substantially.
7. Phil Jones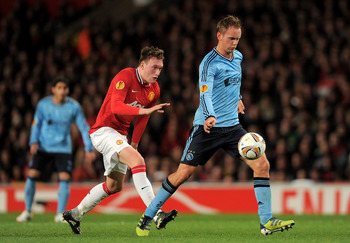 Michael Regan/Getty Images
I think Phil Jones has been the best signing of the season.
He holds the ball well, distributes it effectively and can tackle with precision.
Jones is versatile and can be employed in the holding role as well. His runs are a joy to watch, and unlike David Luiz, he does not shrug off his defensive duties.
6. Anders Lindegaard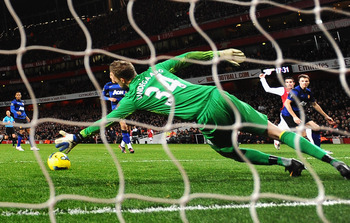 Mike Hewitt/Getty Images
At one end, you have (until recently) unheard of goalkeeping talent Anders Lindegaard, who was signed by Manchester United for a paltry sum of around £3.5 million. At the other end of the spectrum, you have an £18 million signing in David De Gea.
While De Gea was impressive against Tottenham, his season has been riddled with high-profile mistakes.
Meanwhile, Lindegaard has been impressive in all of his outings. His shot-stopping ability is phenomenal and is effective against crosses and long shots.
And, since he cost United so little, he warrants a high position.
5. Danny Welbeck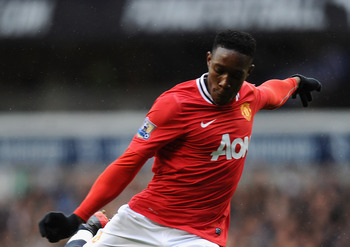 Mike Hewitt/Getty Images
Danny Welbeck has been akin to what Daniel Sturridge has been to Chelsea: a phenomenal blessing who has burst on the footballing scene.
In 17 appearances for the Red Devils, Welbeck has already amassed six goals and two assists. He also makes an active defensive contribution.
He is the main reason that last year's sensation Javier "Chicarito" Hernandez sees much less playing time.
4. Ryan Giggs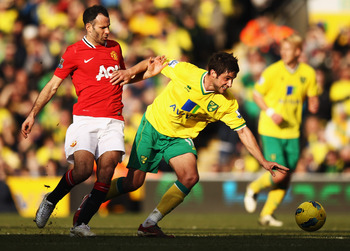 Bryn Lennon/Getty Images
Any 38-year-old still able to make an active contribution to his team warrants such a ranking.
Despite limited playing time, Ryan Giggs has been incredibly impressive all season.
In the 10 games he has played in the Premier League, he has two goals and eight assists to his name.
3.Michael Carrick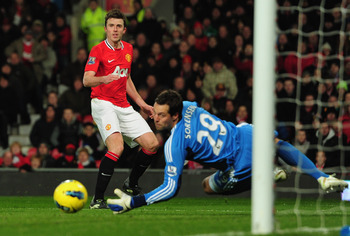 Jamie McDonald/Getty Images
This is the year that United fans really start to acknowledge that Michael Carrick is of a world-class mold and one of their best talents.
His passing and vision are exceptional.
It is probably because he is not as flashy as other midfielders that he gets a lot of unfounded criticism, but he does his job.
This goal against Queens Park Rangers shows what he is capable of.
2. Wayne Rooney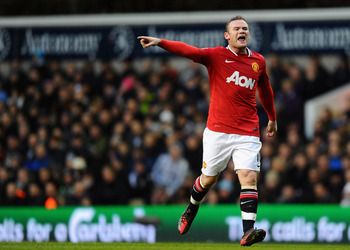 Mike Hewitt/Getty Images
Wayne Rooney has had another phenomenal season to his name.
In 21 games, he has scored 18 goals and registered three assists. He is second only behind Robin van Persie in terms of total goals scored.
He started the season out in exceptional form, but he experienced a little dip.
However, a four-goal thrashing of Wolverhampton in December, in which he scored two goals, has seen him experience an extraordinary run of form again.
1. Antonio Valencia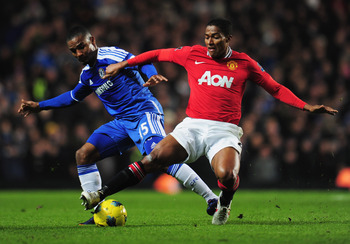 Shaun Botterill/Getty Images
United play a completely different ballgame when Antonio Valencia is in the park.
His positioning ability in the right flank combined with his tricks and pace enable United to attack effectively from the right. His crossing and passing are pin-point, and his marauding runs are a spectacle to behold.
Antonio Valencia is also perhaps the best right winger in the Premier League currently.
He can also deputize at right-back when needed, especially given the host of injury problems that United have accumulated.
He has been a constant threat from the right flank.
The number of key passes he makes in a game are phenomenal. In 13 appearances in the Premier League, Valencia has provided an overwhelming nine assists and has also scored a couple of goals.
He also frees up the right-back, as he did in the game against Liverpool, where Jose Enrique was too busy concentrating on him that Rafael was allowed to make effective passes into the center.
What do you think of the rankings? Please leave your opinions.
Follow me on Twitter @BrenGoetze
Keep Reading

Manchester United: Like this team?