Dallas Cowboys Free Agency: Ranking Top 3 Players They Must Re-Sign
Al Messerschmidt/Getty Images

The Dallas Cowboys are about to make their first official move on one of their free agents to be. On Saturday, ESPNDallas/Fort Worth reported that the Cowboys look to place the franchise tag on Anthony Spencer before the 4 p.m. EST Monday deadline. That would solidify one starting position the Cowboys plan to address in the offseason.
As long as nothing changes and the Cowboys place the tag on Spencer, the Cowboys will have inked a deal with one of their more important free agents. The Cowboys have 18 other players who are about to become free agents (three restricted free agents, four exclusive rights free agents and 11 unrestricted free agents).
Some players are certain not to be re-signed by the Cowboys next season. According to the Dallas Morning News, the Cowboys plan to make an offer to fullback Tony Fiammetta, but not to Kevin Ogletree or practice squad quarterback Chris Greisen.
Jason Garrett indicated to ESPNDallas/Fort Worth some interest in having Martellus Bennett return.
Mat McBriar might not come back to Dallas after the Cowboys re-signed backup punter Chris Jones to a three-year deal worth about $1.4 million, but McBriar would be well worth keeping.
McBriar and a couple others are musts for the Cowboys to re-sign. To see which of these players is the most important, read along.
Begin Slideshow

»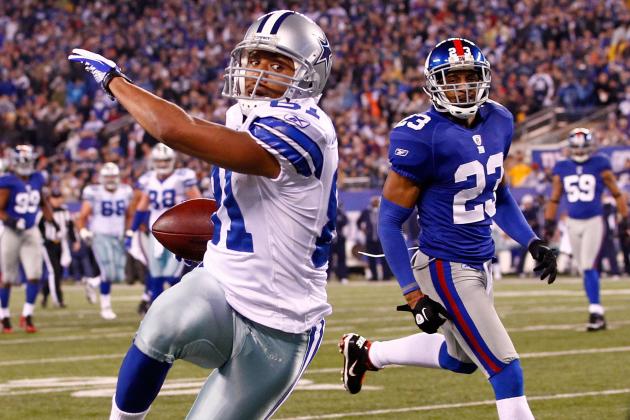 Jeff Zelevansky/Getty Images

Laurent Robinson had a breakout year with the Cowboys in 2011. He was second among Cowboys pass catchers in receptions (54) and receiving yards (858) and led the team in touchdown catches (11). He set career highs in all categories.
Robinson was the biggest deep threat for the Cowboys last season, with Miles Austin out much of the year due to injury. Robinson had 12 catches of 20 yards or more and three 100-yard games, while no one else broke 100 yards receiving for the Cowboys last year.
Good wide receivers aren't difficult to find. However, Robinson is easily one of the best Cowboys players heading to free agency. Even though Robinson would likely be a No. 3 receiver for the Cowboys if both Austin and Dez Bryant are healthy, Robinson's big-play potential makes him worth keeping.
Robinson told the Dallas Morning News he's hoping to stay with the Cowboys.
The Cowboys could give him a three-year deal worth about $3 million per year to return the affection.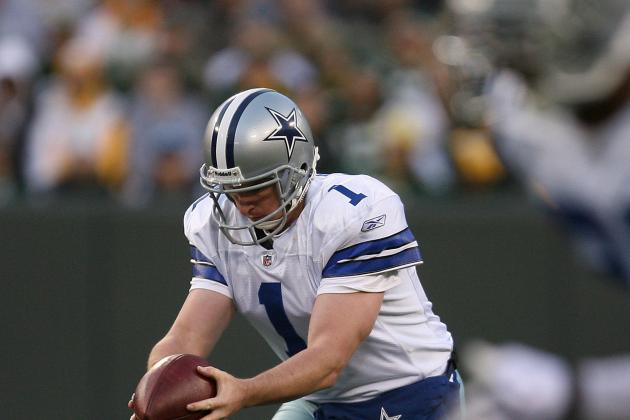 Jonathan Daniel/Getty Images

Good punters aren't easy to come by. Top-tier punters like Mat McBriar are a rarity.
McBriar has been solid as the Cowboys punter. He's sixth among active punters and seventh all-time in yards per punt (45.3). He placed in the top 10 in yards per punt each year from 2006 to 2010, and was in the top five in four of those five years.
He's twice made the Pro Bowl and the second team Associated Press All-Pro team.
The Melbourne, Australia, native had a down year in 2011. He averaged 43.8 yards per punt, the first time he's averaged less than 45 since 2005, and had a poor 36.1 net yards per punt. He missed two games due to an infection.
In early February, McBriar had a successful surgery to remove a cyst in his lower left leg that caused the infection. The Mayo Clinic surgeon who performed the procedure, Robert Spinner, told ESPNDallas/Fort Worth, "Mat's surgery went extremely well, and I believe he'll be as good a punter as ever."
Meanwhile, the Cowboys are sending mixed signals as to whether they'll re-sign McBriar. In late February, Jerry Jones told ESPN, "We know he's a top punter and we'll look at it more positively than negatively as to his chance of recovery."
On the other hand, the Fort Worth Star Telegram reported that the Cowboys believe backup punter Chris Jones to be a better option and see potential in Jones. Jones, who averaged 42.6 yards per punt, probably impressed the Cowboys more than any outside observer. His numbers were far from impressive. His longest punt was only 54 yards.
Besides, the Carson Newman alumnus never kicked more than 42.5 yards per punt in college.
The Cowboys would be better off having Jones serve as an understudy to their 32-year-old wonder from down under. McBriar, who has boomed a punt of at least 63 yards in each of his eight seasons, could show Jones how to send the ball off.
The Cowboys could likely pull off a deal with McBriar that's not too much more than Jones' price tag.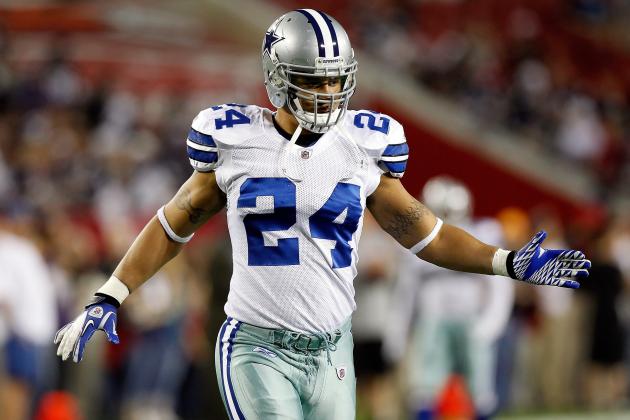 J. Meric/Getty Images

Tony Fiammetta paved the way for success in the Cowboys running game. Fiammetta broke open holes for DeMarco Murray as Murray went for 601 yards in a four-game span.
His presence was missed when he suffered illness in the latter part of the season.
The difference between the Cowboys running game with Fiammetta and without him was night and day. In the 10 games he played, the Cowboys averaged 130.4 yards per game and 5.6 yards per rush. In the six games without Fiammetta, the Cowboys averaged 83.8 yards per game and 3.3 yards per rush.
The Cowboys would be able to match any offer for Fiammetta since he's a restricted free agent. If they don't match an offer for him, the Cowboys would receive a fourth-round draft pick as compensation.
But no fourth-round draft pick would be nearly as helpful as re-signing Fiammetta would be. Fiammetta is invaluable like no other blocker for the Cowboys. A healthy Fiammetta would make the Cowboys a lethal two-dimensional attacking offense.