European Football's Top 15 Free Transfers This Season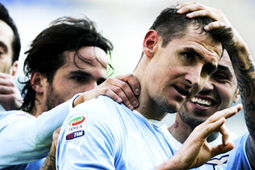 (Image via Football Italia)
Instead of spending £50 million on a forward and giving him £175,000 a week, football clubs need to always look out for bargains.
The landmark Bosman ruling allowed players whose contracts had expired to freely move to another club.
Steve McManaman is the classic Bosman example, as he moved from Liverpool to Real Madrid on a free transfer.
Here are European football's top 15 free transfers this season.
Begin Slideshow

»
Shaun Botterill/Getty Images

Signed from Roma
The absence of Alessandro Nesta has not weakened AC Milan's back line because Massimiliano Allegri can rely on someone as classy as Philippe Mexès to step in and perform.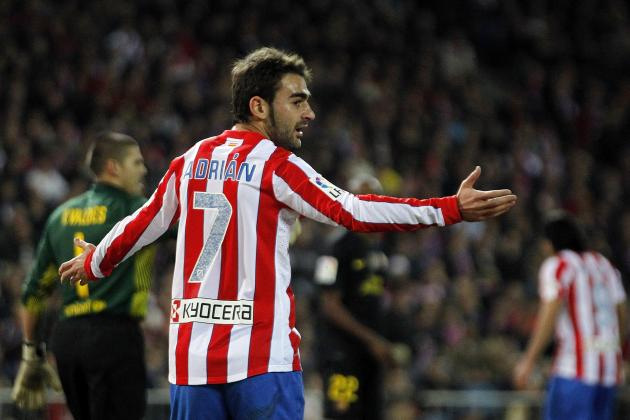 Angel Martinez/Getty Images

Signed from Deportivo La Coruña
Deportivo La Coruña's relegation ensured Adrián would be saying, "Hasta luego."
Atlético Madrid play some silky football in midfield with Adrián on the right, Diego in the centre, Gabi from a deeper position and Arda Turan on the left.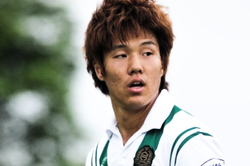 (Image via Schwalbe United)
Signed from Ajax
Martin Jol saw something in the foreign and unheralded 20-year-old during trials for Ajax.
Groningen manager Pieter Huistra, Suk's former manager at Jong Ajax, decided to punt on the South Korean and it has been a great decision.
Suk was phenomenal in a 3-0 win over PSV Eindhoven. I was expecting Dries Mertens to put on a show, but it was Suk who came to the party.
A wonderful brace including a well-executed lob from 40 yards out.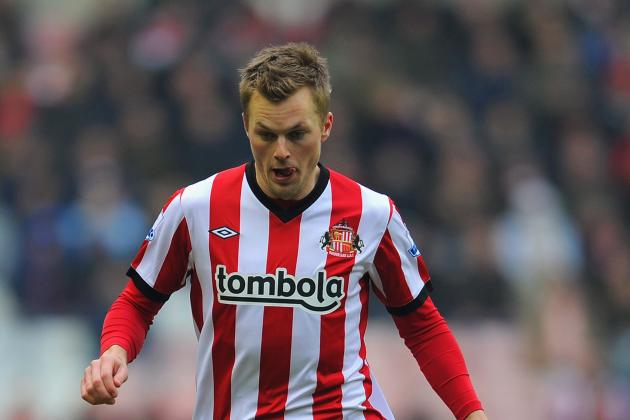 Michael Regan/Getty Images

Signed from Birmingham City
Sebastian Larsson doesn't just offer set piece proficiency, he also tracks back and is a good tackler, having won back possession 99 times.
He has scored five goals in the Premier League, but has also created 45 shots for his teammates.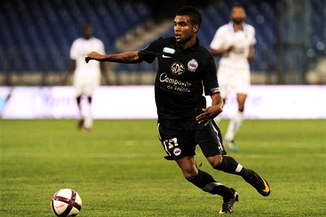 (Image via Ouest-France)
Signed from Monaco
Frédéric Bulot could be a candidate for Arsène Wenger's next unknown-turned-superstar signing.
Bulot was one of the 14 players who left Monaco after the club suffered relegation.
With all due respect to Caen, Bulot would have a lot more assists if his teammates could finish. The 21-year-old has accumulated 30 key passes, yet only has five assists.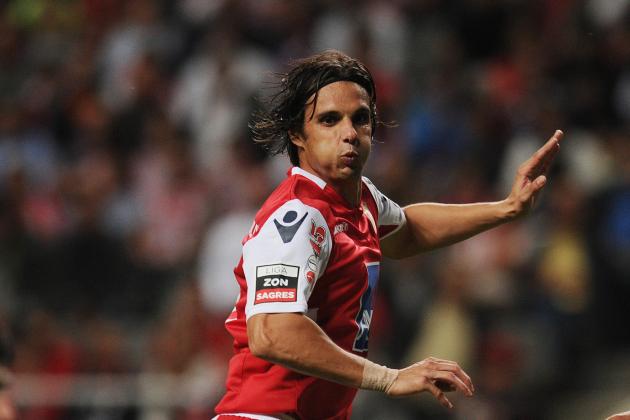 EuroFootball/Getty Images

Signed from Benfica
Nuno Gomes has aged gracefully and unless you've been following the 34-year-old's career, you wouldn't know that he's approaching father time.
He can no longer play an entire game for 90 minutes, but he still can finish.
Super-sub Gomes has scored three goals and provided two assists off the bench for Braga.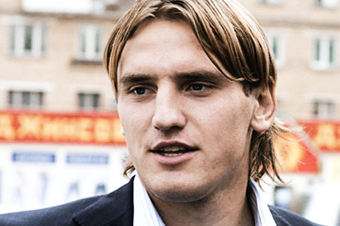 (Image via RIA Novosti)
Signed from Anderlecht
Dmitri Bulykin doesn't strike you as a prototypical Ajax player but he gets the job done—even off the bench.
Nine goals and two assists from 21 games is a great return for someone signed for free. It's even better when you consider he's come off the bench 15 times.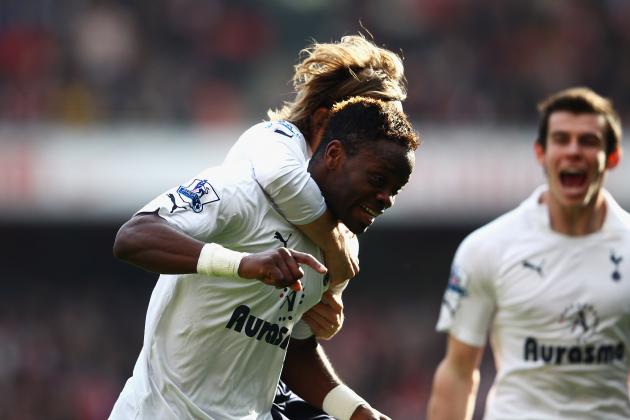 Clive Mason/Getty Images

Signed from Everton
If Louis Saha can overcome a form slump, so should Fernando Torres.
In two Premier League games for Tottenham Hotspur, Saha has scored three goals compared to Torres' two goals in 22 league games.
Remember, Saha only scored a goal in 18 games for the Toffees.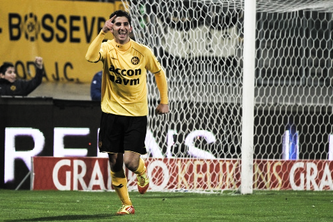 (Image via Radio Netherlands Worldwide)
Signed from Lokeren
Sanharib Malki is having the season of his life, scoring 16 goals and providing two assists in 24 games for Roda.
The 28-year-old's goals are the main reason why Roda aren't in the same perilous situation as Excelsior.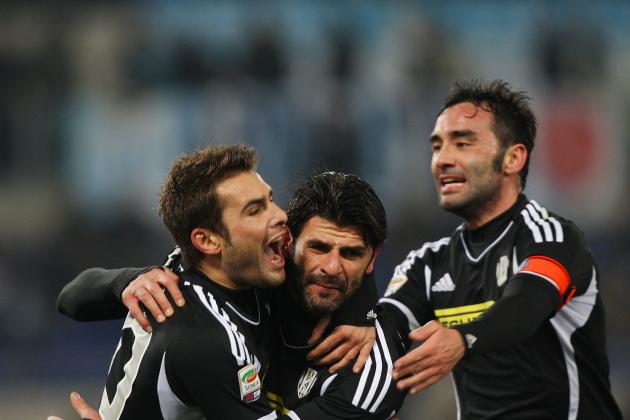 Paolo Bruno/Getty Images

Signed from Fiorentina
Watching Adrian Mutu effortlessly score goals without much assistance gives credence to the world class potential many had projected for the Romanian all those years ago.
Not only is he Cesena's top scorer in the Serie A, but he has also created the most shots for his teammates.
He's a massive upgrade from the hapless Erjon Bogdani.
Even though Mutu is happy playing football again, one has to wonder how satisfied he is with his career. Someone of his talent should still be playing for a club like Inter Milan, Chelsea or Juventus.
Another school of thought is maybe Mutu is a big fish in a small pond type player.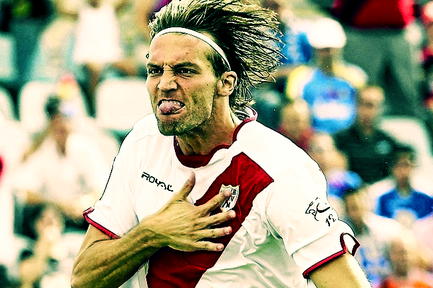 (Image via La Voz de Asturias)
Signed from Celta Vigo
Michu was always one of those forwards stuck in a workhorse midfield role.
Thankfully for him, Javi Fuego and José María Movilla do the dirty work in midfield, allowing Michu to finally score some goals.
He's proven that he is deadly in front of goals for an overachieving Rayo Vallecano side filled with modest players.
He and Fuego are the players clubs should contemplate signing because both are class.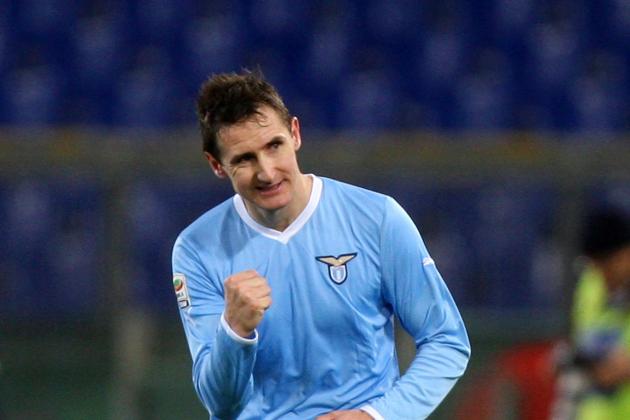 Paolo Bruno/Getty Images

Signed from Bayern Munich
This season, Miroslav Klose has a goals scored/created per game average of 0.77.
For the sake of comparison, Sergio Agüero's goals scored/created per game average is 0.78.
Agüero cost Manchester City £35 million, whereas Klose was signed on a free transfer.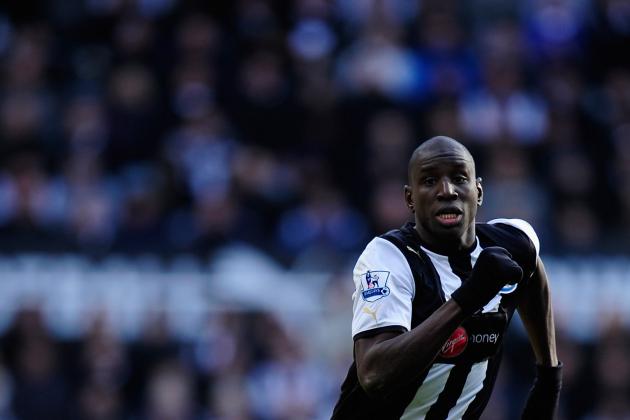 Stu Forster/Getty Images

Signed from West Ham United
For someone who supposedly has Dado PrŠo-like knees, Demba Ba is still sprinting for balls, making runs and leaping to win headers.
The 26-year-old has scored 16 Premier League goals from 72 shots, compared to Andy Carroll's three goals from 53 shots.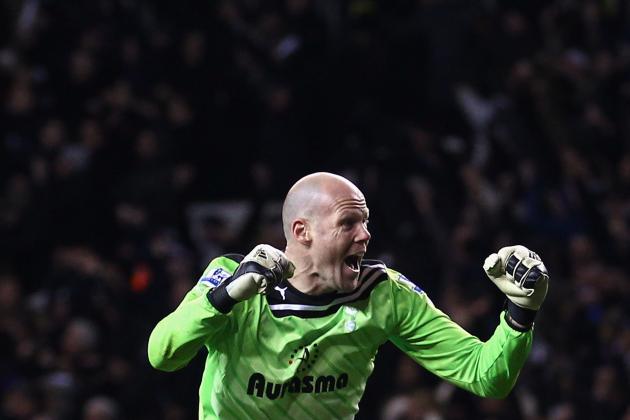 Julian Finney/Getty Images

Signed from Aston Villa
Heurelho Gomes was so unreliable that Tottenham Hotspur turned to 40 years young Brad Friedel—one of the best goalkeepers in Premier League history.
Age is no barrier for Friedel.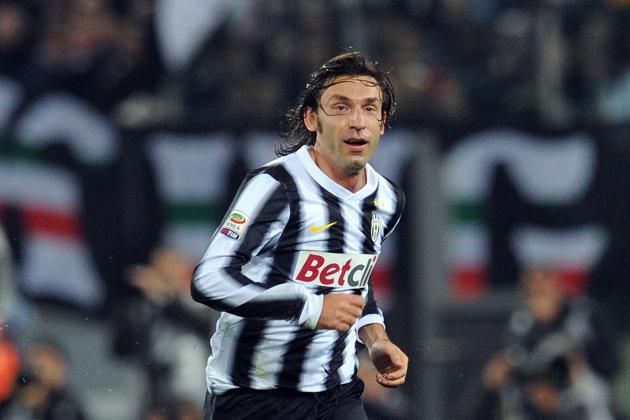 Giuseppe Bellini/Getty Images

Signed from AC Milan
The words "grande" and "magnifico" come to mind when I think of Andrea Pirlo's season for Juventus.
You may wonder why AC Milan let him go? Well, they saw something in Antonio Nocerino that not many people saw.
For just €500,000, Nocerino can score, create and win back possession.
That being said, 32-year-old Pirlo is one of the main reasons why Juventus are still unbeaten in the Serie A.
Please read 5 Reasons Why England Have No Hope of Winning Euro 2012.