WWE Hall of Fame: Arranging the Members into Tiers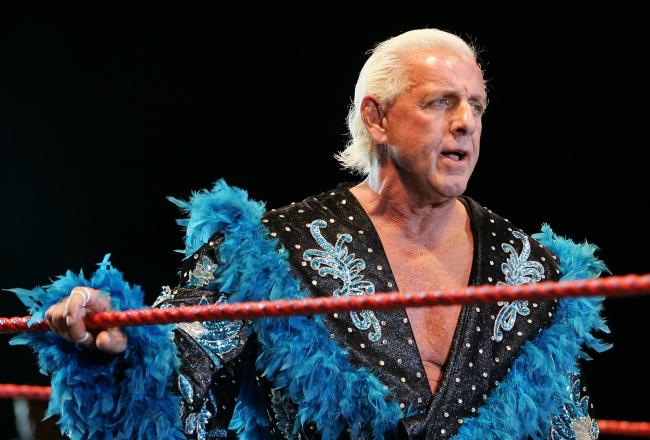 Paul Kane/Getty Images
WWE has yet to erect a building to house their Hall of Fame. If they ever do, it would be an odd sight to see Koko B. Ware's glasses and tights hanging up next to Ric Flair's robes.
The Hall of Fame should be divided into tiers.
As visitors enter, they would see posters, videos and memorabilia about the lowest level Hall of Famers first. As they move upwards toward the top of the building, they would see a greater and greater level of wrestler.
"Hacksaw" Jim Duggan would be fine with admitting he's not on the same level as Bret Hart.
Currently both men have the same title: "Hall of Famer."
If the Hall of Fame were to be divided into four levels (stars, superstars, icons and legends), then wrestlers' resumes could more accurately represent their status.
Bret Hart-WWE Hall of Fame-Legend
Jim Duggan-WWE Hall of Fame-Star
It also helps the visitor put various wrestlers' careers in perspective. Getting into the WWE Hall of Fame is a great honor, but notching a spot on the fourth floor is reserved for the very best.
There would also be an announcer wing and a celebrity wing somewhere in the building. The tag teams need their own section as well.
The first floor is where information, statues and collectibles for the first level of wrestler are housed. These are men and women who made some great contributions to the sport but weren't consistently main eventers.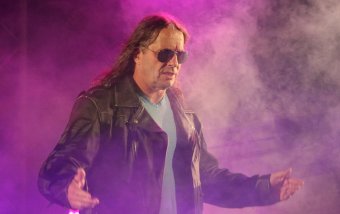 Gallo Images/Getty Images
Koko B. Ware is one of the more questionable entrants. He definitely goes no higher than the first floor.
Guys like Johnny Rodz and Bill Watts shouldn't be offended about being put down here. They just didn't have as big of an impact as those on the higher floors.
First Floor-Stars
Koko B. Ware, Arnold Skaaland, James Dudley, Ivan Putski, George Steele, Peter Maivia, Cowboy Bob Orton, Mikel Scicluna, Wendi Richter, Johnny Rodz, Junkyard Dog, Big John Studd. Bullet Bob Armstrong. Nikolai Volkoff, Hacksaw Jim Duggan, Tony Atlas, Rocky Johnson, Bill Watts, Mad Dog Vachon, Sunny.
Slightly higher than that level is the Superstars floor. Here we have wrestlers who drew better than the "stars."
There are not as many world champs here as there are on the higher levels, but the second floor is full of big names.
Pioneers are abound here, from Abdullah the Butcher, who helped blaze a trail in the arena of hardcore, to Bobo Brazil, who helped break racial barriers.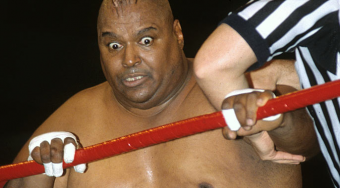 Second Floor-Superstars
Mr. Fuji, Bobo Brazil, Chief Jay Strongbow, Ernie Ladd. Antonino Rocca, The Grand Wizard, Pedro Morales. Pat Patterson, Eddie Graham, Ron Simmons, Abdullah the Butcher, Greg Valentine, Jimmy Hart, Tito Santana, Jesse Ventura, Don Muraco, Paul Orndorff, Stu Hart, Mae Young.
Once visitors make it to the next floor, they'll be drenched in star power.
These wrestlers were a part of many main events and rank highly on any list of the greatest of all time.
One of the smoothest guys in a ring, Ricky Steamboat, is part of this group. So is one of the best technicians of all-time in Curt Hennig, and one of wrestling's founding fathers, Buddy Rogers.
Third Floor: Icons
Sensational Sherri, Buddy Rogers, Freddie Blassie, Gorilla Monsoon, The Fabulous Moolah, Captain Lou Albano, Killer Kowalski, Jimmy Snuka, Nick Bockwinkel, Ricky Steamboat, Edge , Mil Mascaras, Gorgeous George, Sgt. Slaughter,Curt Hennig, Jerry Lawler, Iron Sheik, Verne Gagne, Ted DiBiase, Superstar Billy Graham, The Sheik , Eddie Guerrero.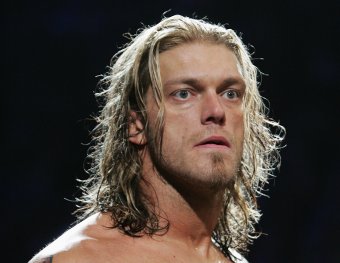 Gaye Gerard/Getty Images
The tour ends with a look at the select few, the absolute elite.
These wrestlers are known by the most casual of fans. They were the best at what they did for a sustained amount of time.
It'd be hard to argue putting megastars like Hulk Hogan and Steve Austin anywhere else.
The greatest manager of all time would be placed right next to Andre the Giant. The greatest Japanese wrestler in the Hall of Fame right now (Antonio Inoki) also finds a home here.
Top Floor: Legends
Andre the Giant, Hulk Hogan, Shawn Michaels, Antonio Inoki, Steve Austin, Bobby the Brain Heenan, Bret Hart, Dusty Rhodes, Roddy Piper, Ric Flair, Harley Race.
In the next few years, Randy Savage, the Rock and the Undertaker will join the hall. The Legends floor will get just a bit more crowded at that point.
And what of soon to be members Mick Foley, Booker T or Chris Jericho? On which floor should they belong?
This article is
What is the duplicate article?
Why is this article offensive?
Where is this article plagiarized from?
Why is this article poorly edited?