Wisconsin Football Recruiting: 10 in-State Prospects Who Can't Slip Away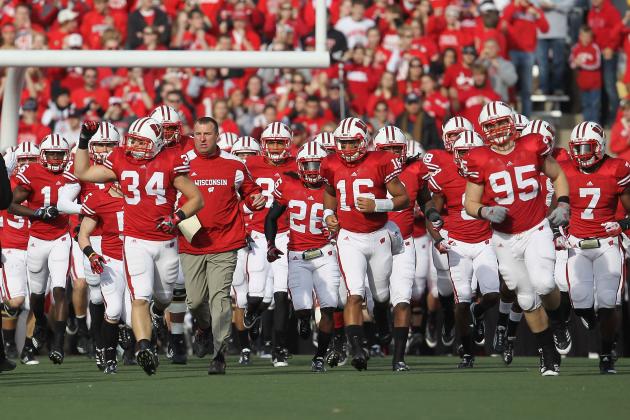 Jonathan Daniel/Getty Images

When Barry Alvarez took over as the head coach of the University of Wisconsin football team in 1990, he proclaimed he would build a wall around the state to keep the state's best high school players in Madison to play for the Badgers.
The University of Wisconsin has done a great job keeping the state's top prospects around. 2013 should be no different as these sought-after gridders eye potential schools.
It is especially important to hit the mark with the 2013 class, as there is projected to be only about 10 scholarships to give.
Here are 10 suggestions that would make for a great 2013 class for the Badgers.
Begin Slideshow

»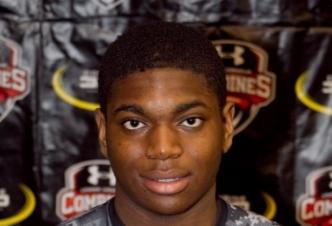 6'4", 235-pound Brookfield Central defensive end Chikwe Obasih is big, quick and fast—he was clocked at 4.54 in the 40, according to NCSA.
On top of that, he has an effort motor and controls his side of the field when he's in the game.
Obasih is a 4-star player considered to be the No. 1 prospect in the state of Wisconsin. He has been offered a scholarship by the UW and many other schools, including Illinois, Oregon State and Purdue.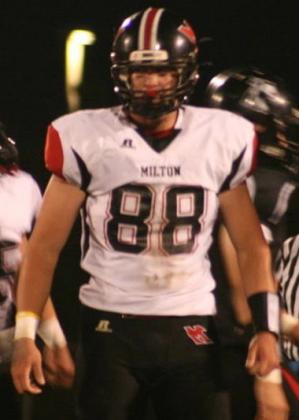 At 6'5" and 240 pounds, A.J. Natter is a highly sought after defensive end from Milton.
According to 24/7, Natter has already been offered scholarships from the UW, Michigan State, Iowa, Boston College and several other Big Ten teams.
With good size and speed, Natter would be a great defensive pass-rushing presence for the Badgers.

Mequon Homestead's Luke Worthington is a great athlete and big-time player—literally and figuratively. According to rivals.com, Worthington has three scholarship offers to play basketball along with interest from multiple big-time football programs, including Wisconsin, Stanford and Michigan State.
At 6'8" and 240 pounds, Worthington has the right size and the athleticism to be an elite lineman in the Big Ten and the NFL.
Wisconsin's reputation at developing players of Wothington's stature would make Madison the perfect match.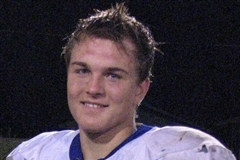 Eagle River's Austin Ramesh is considered a 4-star recruit as an "athlete" by 247 Sports.
At 6'2" and 215 pounds, Ramesh could be placed anywhere the Badgers need him on special teams, defense and offense.
Although from a small school, Ramesh has received interest from many top programs, including the UW, where he has visited several times. Hopefully, he will make his next visit to Madison permanent.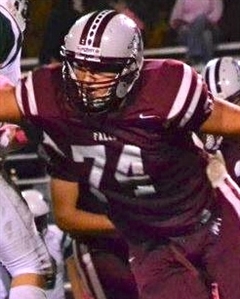 Menomonee Falls offensive lineman Dan Bell is garnering interest from multiple Big Ten schools and Notre Dame, where he recently visited.
At 6'6", 275 pounds, Bell already measures up to be a Big Ten lineman, and no doubt the Badgers could develop him into a top performer.
Let's hope UW "answers the Bell" with a scholarship offer to lock him in and keep him close to home.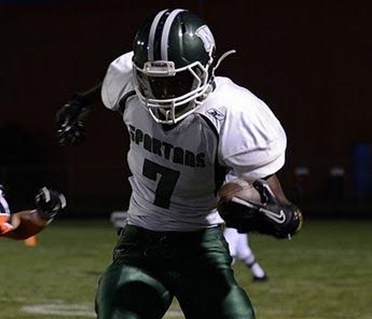 Madison Memorial's Jester Weah is an all-around athlete in football, basketball and track and field.
At 6'4", 190 pounds, Weah is garnering scholarship offers and interest from several schools as a wide receiver, according to madison.com.
Weah is similar in size and talent to another Madison wide receiver who turned into a star Badgers receiver, East's Donald Hayes.
The UW football team would do well to grab Weah's potential and steer him five miles down the road to Camp Randall.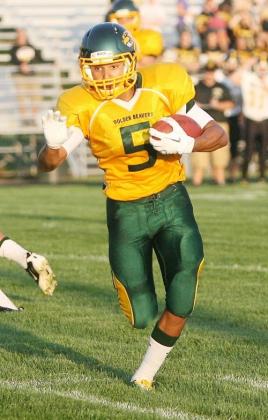 Beaver Dam's RJ Shelton is a 5'11", 185-pound all-purpose back with great speed—4.4 40 yard dash—who has made a verbal commitment to Michigan State.
Verbal commitments are non-binding, and perhaps there's still room in the next year to swing his interests from East Lansing to Madison.
Shelton is the son of former Badgers athletes football player Rodney Shelton and basketball player Erin Broome.
Is there hope UW can bring him back to the Badgers family?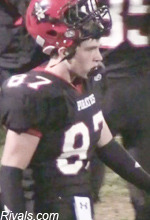 Pewaukee's T.J Watt is the younger brother of former Badgers star JJ Watt and current Badgers linebacker Derek Watt. The Badgers will do well to keep the Badgers-red bloodline in-state.
T.J. is a 6'4", 200-pound defensive end built more like JJ than Derek.
Brotherly competition should have each one of them looking to carve out their own name in a bar that's been set high can only benefit the UW.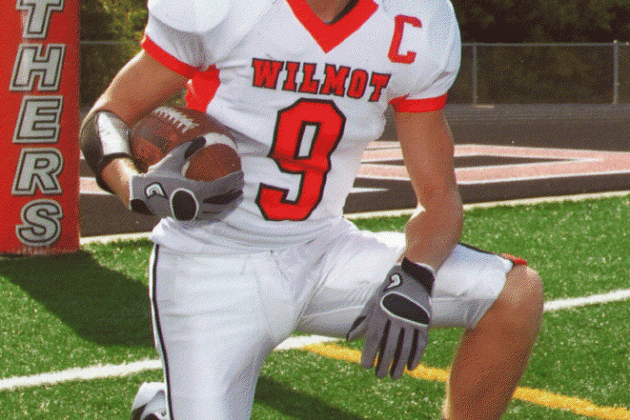 Matt Christensen is a wide receiver from Wilmot High School.
At 6'3", 170 pounds, Christensen has good size and speed. Christensen is similar to current UW wideout and returner Jared Abbrederis.
According to NCA Sports, Christensen is open to options outside the Big Ten conference, but he wants to play for the Badgers.
The Wisconsin football team would do well to grant him his wish.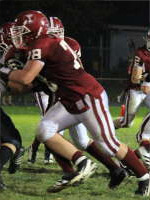 Prescott's 6'5", 305-pound lineman, Nick Jacobsen, is the type of Wisconsin kid we shouldn't farm out to any competitors. Other suitors include Michigan State, Indiana and Minnesota.
Watching tape on him, Jacbosen has no problem initiating contact and pushing opponents around.
Jacobsen has good athleticism for his size and could play as a defensive or offensive lineman. This versatility gives the Badgers enough reason to tender an offer to the big guy.