NCAA Tournament 2012: Rating Each Bubble Team's Chances of Making the Big Dance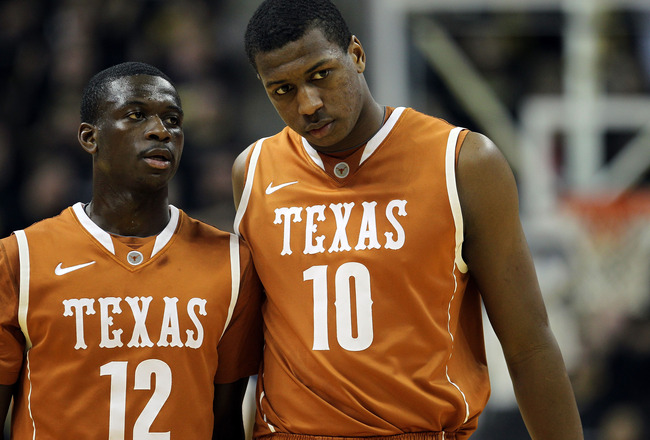 Jamie Squire/Getty Images
Bubble season is heating up. There is less than a week left in the regular season, and the time is now or never for bubble teams to show the college world what they've got.
While some teams have recorded huge wins to get off of the bubble, there have been teams that did just the opposite.
In this article, we will do a simple "in" or "out" for 12 teams that are definitely on the bubble.
Where does your team stand?
Read on to find out.
Colorado Buffaloes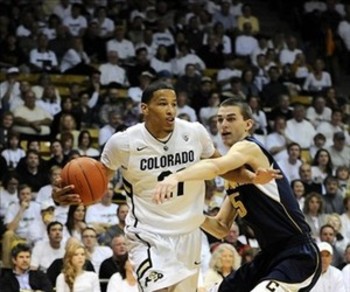 Record: 19-9 (11-5)
RPI: 76
SOS: 87
Colorado was probably the biggest snub in last year's tournament. That is one thing Buffalo fans cannot count on this year because their resume doesn't even compare to last season's.
The Pac-12 is very weak this year and will be lucky to even get three teams into the Big Dance—let alone four—which is where the Buffs stand in the conference.
Colorado just got a must-win game against California on Monday. However, they were blown out by Stanford the game before by 24 points.
The Buffaloes don't really have any great out-of-conference wins, and that is going to plague their tournament chances this year. If the Pac-12 was good this season, that would be one thing, but they aren't.
If Colorado has any chance at dancing this year, it will have to completely impress the tournament committee in the Pac-12 Tournament.
Prediction: Out
South Florida Bulls
Jamie Squire/Getty Images
Resume: 19-11 (12-5)
RPI: 35
SOS: 19
South Florida may have been under the radar for most of the season, but it isn't anymore. The Bulls have won six of their last seven games. Not to mention, South Florida's last two victories have come against Cincinnati and No. 19 Louisville.
The Bulls are now tied for third place in the Big East. That alone makes them a tournament team.
When was the last time a team won 12 games in the Big East and did not make the Dance? That's actually a great question. The Bulls will have a shot at 13 wins when they face West Virginia this Saturday.
Prediction: In
West Virginia Mountaineers
Jim Rogash/Getty Images
Resume: 18-12 (8-9)
RPI: 55
SOS: 12
West Virginia has pulled off some great victories this year. Wins against Miami, Kansas State, Georgetown and Cincinnati look great on the resume.
However, the Mountaineers have been struggling since the end of January. In fact, in West Virginia's last 10 games, it only has three wins. That does not sound like a tournament team to me.
West Virginia needs to knock off South Florida if it plans on dancing this year. That could, of course, affect South Florida.
Since the Big East is arguably the toughest conference in all of college basketball, it would not surprise me one bit if 10 teams from this conference make the tournament this year, but West Virginia has some work left to do.
Prediction: Out
Central Florida Knights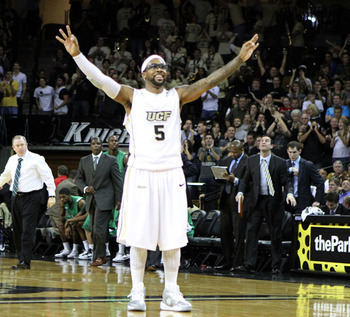 Resume: 20-9 (9-6)
RPI: 66
SOS: 95
Central Florida had a great year, but there is just too much disappointment to overlook, starting with the Knights' computer rankings, which are downright ugly.
The Knights won earlier in the year against then-No. 4 Connecticut. This win would look much better if the Huskies would have lived up to their hype.
UCF is probably one of the most questionable bubble teams out there, and an 84-55 loss to Memphis was probably the last straw.
Prediction: Out
Texas Longhorns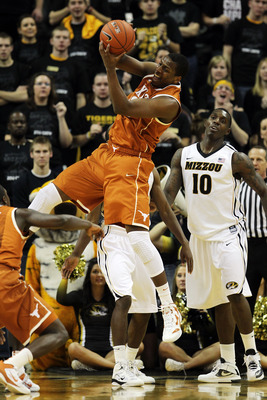 Jamie Squire/Getty Images
Resume: 19-11 (9-8)
RPI: 52
SOS: 31
Texas has split the season series with Kansas State and Iowa State, which shouldn't be looked down upon one bit. Unfortunately for Texas, it has not beaten any of the Top 3 teams in the Big 12.
However, the Longhorns will have one more chance for a marquee win against Kansas in their last game of the season. Too bad it is in Kansas, though.
Just like every other team on the bubble, a deep run in its conference tournament would do Texas wonders.
Prediction: In
Colorado State Rams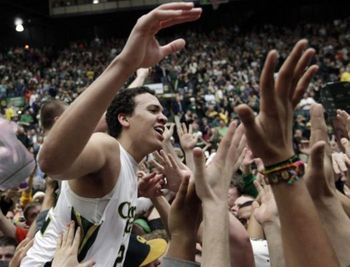 Resume: 18-10 (7-6)
RPI: 23
SOS: 5
If you were to look at the computer numbers, Colorado State would easily be a lock for the Dance, but those numbers don't explain the Rams' entire story.
For instance, CSU has not won one game on the road this year in conference play. However, it has won all seven games at home, which includes huge victories over No. 21 San Diego State, New Mexico and No. 17 UNLV.
Not to mention, CSU's victory against the Rebels took place last night. When a bubble team gets a quality win like that this late in the season, it does wonders for its resume.
Colorado State needs to beat Air Force on the road this Friday. If the Rams can achieve that, they will be dancing this year.
Prediction: In
Miami Hurricanes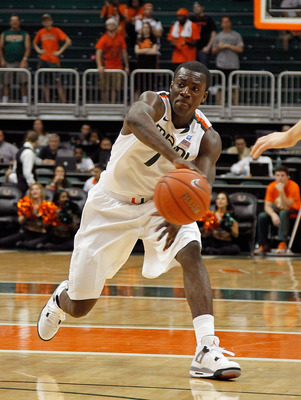 Mike Ehrmann/Getty Images
Resume: 17-11 (8-7)
RPI: 51
SOS: 32
When Miami beat Duke at Cameron Indoor Stadium, they looked like they would be a for-sure team in the NCAA tourney.
Who knew the Hurricanes were going to lose four out of their last seven games since then?
A loss to North Carolina State was exactly what Miami did not want to happen this late in the season. If you are a bubble team, it never helps your case to lose to another bubble team.
Well, Miami, unless you do something spectacular in the ACC Tournament, you will most likely be playing in the "Little Dance," better known as the NIT.
Prediction: Out
North Carolina State Wolfpack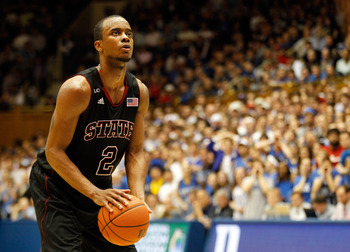 Streeter Lecka/Getty Images
Resume: 19-11 (8-7)
RPI: 59
SOS: 25
The Wolfpack looked like they were doing everything in their power not to make the Dance this year, and then they finally beat a team.
North Carolina State's win against Miami could not have come at a better time, but will it be enough? Possibly.
Just like Miami, NC State needs a great run in the ACC tourney. Whoever has the better run deserves to be dancing, unless both teams make it far; then, they both could possibly be in the NCAA tournament.
Prediction: In
Xavier Musketeers
Andy Lyons/Getty Images
Resume: 18-11 (9-6)
RPI: 52
SOS: 43
Xavier was once the No. 8 team in the country, but then a brawl broke out between the Musketeers and Cincinnati. Ever since then, Xavier has not been able to get back on track.
Xavier is 3-4 in its last seven games. In years past, the tournament committee has looked down upon teams who can't finish strong, and Xavier should be no exception.
The Musketeers just lost a crucial game to St. Louis by 11 points. If they would have won that game, things may look different for Xavier.
If the Musketeers have a shot at making the NCAA tournament, they need a deep run in the Atlantic 10 Conference because an early exit would be very costly.
Prediction: Out
Saint Joseph's Hawks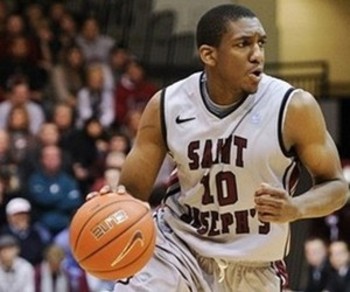 Resume: 19-12 (9-7)
RPI: 54
SOS: 46
Saint Joseph's has both questionable losses and good wins on the season. The Hawks still ought to be scratching their heads for losing to American and Charlotte, but at the same time, they should be proud of wins over Temple and Creighton.
The computer rankings aren't amazing, to say the least, and a season-finale loss to St. Bonaventure certainly didn't help the Hawks' cause.
Prediction: Out
Virginia Commonwealth Rams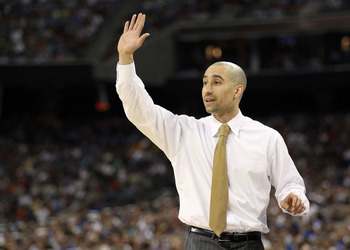 Andy Lyons/Getty Images
Resume: 25-6 (15-3)
RPI: 58
SOS: 179
Considering that VCU was a bubble team last year and made it all the way to the Final Four as a No. 11 seed, I would say that its chances of dancing this year are pretty good.
VCU had a relatively tough out-of-conference schedule for a Colonial team, and the Rams did manage to knock off South Florida earlier in the year.
The Rams closed out the season on a three-game winning streak, which included a win over George Mason.
VCU should be in the tournament, but a deep run in the Colonial Tournament wouldn't hurt.
Prediction: In
Northwestern Wildcats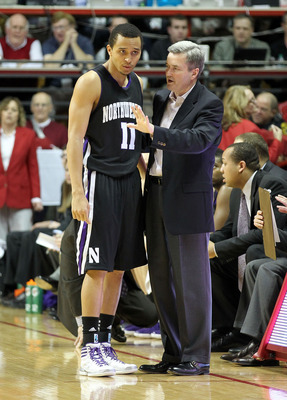 Andy Lyons/Getty Images
Resume: 17-11 (7-9)
RPI: 50
SOS: 10
Northwestern may have two losses in its last four games, but they weren't bad losses.
The Wildcats took No. 16 Michigan to overtime, but couldn't quite pull off a win. Northwestern then only lost to No. 10 Ohio State by two points. The Buckeyes may be struggling as of late, but they are still one of the best teams in the country.
There is no guarantee for Northwestern, but wins over Seton Hall and No. 5 Michigan State are definite resume-boosters.
Prediction: In
If you're a Tweeter, feel free to follow me @Trevbot77.
Keep Reading