US Men's National Team: 4 Reasons USMNT Is Better Without Landon Donovan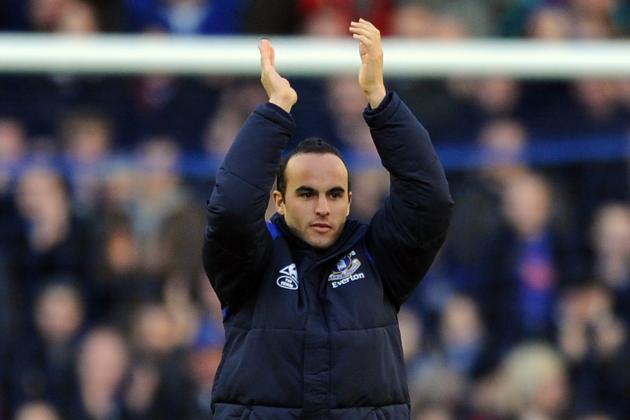 Chris Brunskill/Getty Images

The US got a historic win on Wednesday as they upset footballing powerhouse Italy with a 1-0 win. What is even more surprising is they did it all without their best player and longtime US superstar Landon Donovan.
Donovan is the United States' all-time leading goal scorer (46) and second in caps (138). He has been a figure in the national side since he made his debut in 2003 and the focus of play since the 2006 World Cup.
However, yesterday's match may have proven that the US can still get by without him.
While he is unarguably the best player the US has to choose from, there still may be reasons why they can be better without him. Here are four reasons why.
Begin Slideshow

»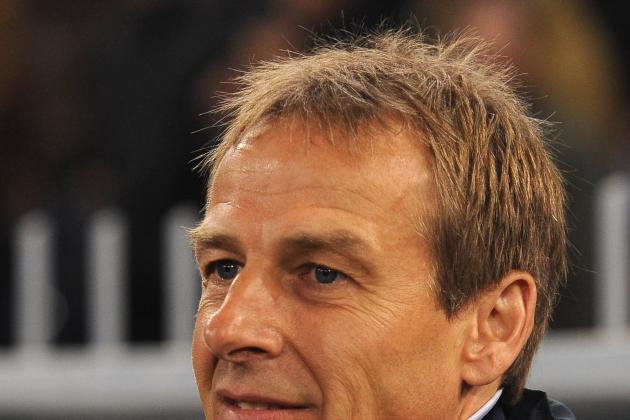 Valerio Pennicino/Getty Images

At age 29, Donovan is on the back half of his career. Though he is still able to perform at as high a level as ever, the amount of time he can keep this up is quickly dwindling.
The arrival of Jurgen Klinsmann was meant to introduce a new style of the game to the US. It was no longer going to be the sit and bunker in mode that they played under Bruce Arena and Bob Bradley. They were going to get a head of steam and attack.
These two separate occurrences have that player and manager moving in opposite directions. As Klinsmann builds for the future, there must be some sort of retiring of the past.
By no means is Donovan opposed to a style of play that utilizes his skills more, but if Klinsmann really wants to build a side to compete beyond the World Cup, he has to start transitioning away from Donovan as the main focus.
As a Chelsea fan myself, I am grappling with my own feelings about change as Andre Villas-Boas redoes the London club. As much as I am opposed to some of his ideas and resistant to ending the past, it is going to come sometime and there is nothing to stop it.
It is getting close to Donovan's time as well, and we need to accept this.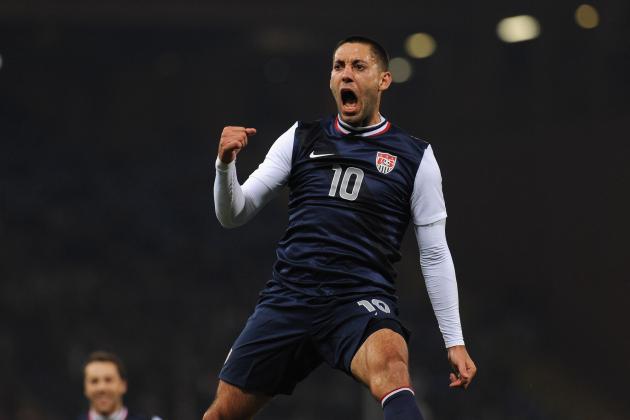 Valerio Pennicino/Getty Images

The US were not perfect yesterday by any means. On the contrary, they really were not the ones that looked to win the game.
However, if there was one player who performed to his level it was Clint Dempsey.
Dempsey has come on in the past few years to be a competing star with Donovan. This is not in a malicious sense, but just that both are higher caliber than the rest of the team.
The attacking midfielder's play in the English Premier League with Fulham has made him a fan favorite at Craven Cottage and earned him respect around the country. His international play has similarly taken off and is probably the USA's biggest goal threat.
At 28 years old, he is not much younger than Donovan, but he plays with a little bit more directness and creative ability than Donovan, making him a bit more valuable to a team that is looking to rebuild.
With a team that is lacking in more places than one, they really need a maestro out there that can take hold of the game and give them some life. While Donovan can and has done this, he plays best out wide where a good defense can easily isolate and suffocate him.
Dempsey plays right in the middle and is always able to get on the ball. Going forward, it will be more important to have this kind of player to build a team around.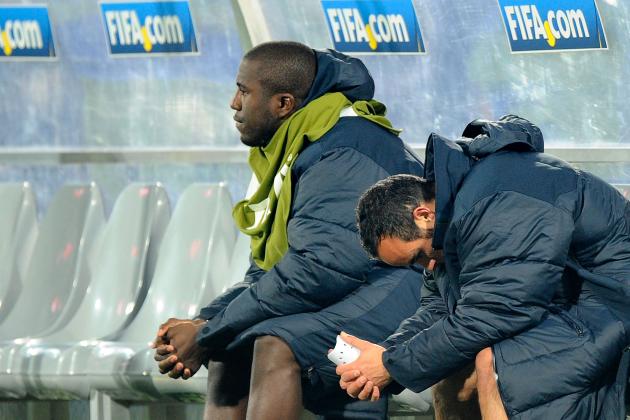 Kevork Djansezian/Getty Images

Donovan has been all over the pitch in a USA jersey. He has been a striker, an attacking midfielder, holding midfielder and most recently a winger. But his quick-paced, high-acceleration, counter-attacking style is not matched with his teammates.
The US, for better or worse, has become a very methodical system. Jozy Altidore has been playing alone up top and is expected to hold up play while the midfield joins. Then play it back and regroup in the third half.
Donovan has always been a head down sprinting kind of player who outruns defenses and is now outrunning his team.
Klinsmann has made it clear that he will keep Altidore the forward until he succeeds. This may require the departure of Donovan for it to happen.
I don't know how many times I have seen Donovan race down the wing and play an excellent cross into the box, where a late or out-of-position Altidore has no chance of doing anything with it. The two just do not seem to click or mesh on any kind of level, and it may be hurting Altidore's confidence.
In truth, no one can play with Donovan in terms of speed or talent. Oddly enough, Donovan may have played himself off the team by doing what he has done to make himself a US legend.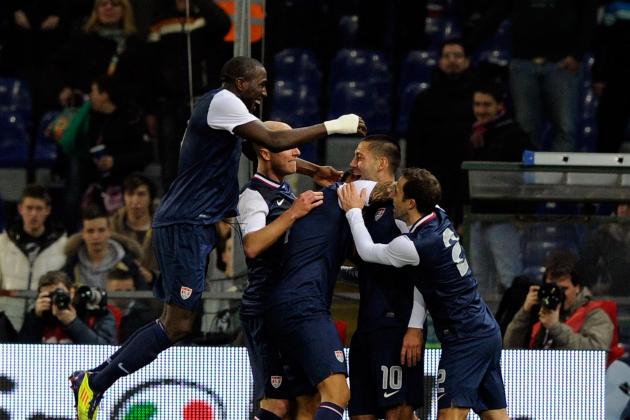 Claudio Villa/Getty Images

This may be hard to believe, but America's favorite soccer son has not donned the red, white and blue for eight straight matches. A list of complications including injuries, fatigue and illness have kept the star off the roster for almost half a year.
The first four matches were rough as they lost some egregious games to teams like Honduras and Belgium. But is this not to be expected when you have a coaching change, a philosophical realignment and are missing your best player?
Since they lost to France 1-0 back in November, the US have won four straight, including the victory over Italy. It is quite obvious that the team is becoming more comfortable with Klinsmann, understanding the tactics and learning to play without their captain.
So for as long as we have been reasoning how good they would be if Donovan had played in these last eight, why not just look at the results they have gotten without him?
I know it is hard to swallow, but beating Italy is not the first time the US proved they can play without Donovan. And it may be for the better if it is not the last either.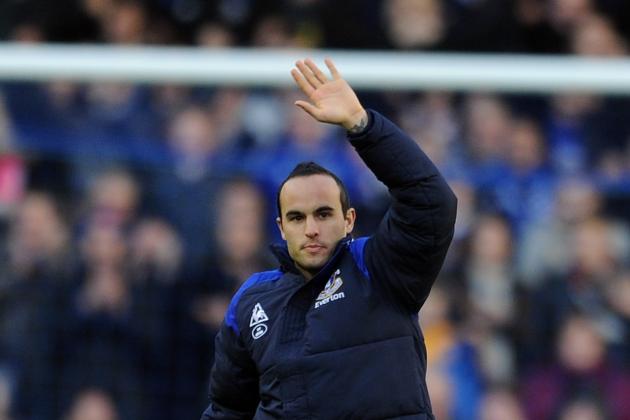 Chris Brunskill/Getty Images

Now, before we start with the hate comments, recognize that this is the end of the argument. However, Wednesday's will surely raise the question.
The aim of this article is to construct a framework in which we can begin to answer this question. So I will not respond to comments which a re demeaning or negative. I want to see where fans stand on this issue an facilitate a discussion that leads us all to a better understanding of the implications of a Donovanless team.
So please, make your thoughts known below and let's see where the fan base stands of the future of our golden child.
Follow me on Twitter: @thecriterionman