Oklahoma State Football: Updating Player Performances from the NFL Combine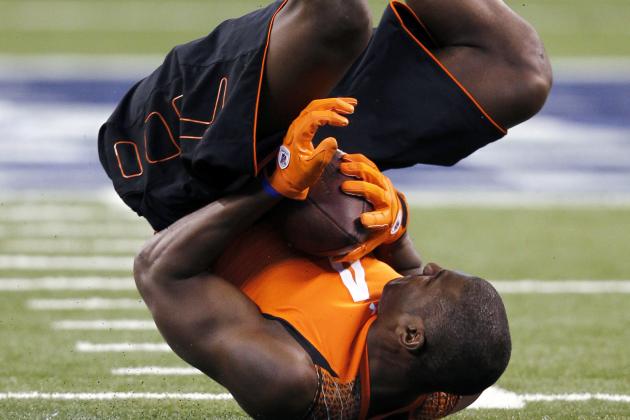 Joe Robbins/Getty Images

The Oklahoma State Cowboys had six former players work out in the NFL combine this year. They have all done pretty well so far.
Injuries prevented guys like Justin Blackmon, Brandon Weeden and Markelle Martin from competing in every event. However, this year looks to be one of the best in NFL Draft history for Oklahoma State players.
Here are updates on each former Cowboy's performance in the combine.
Begin Slideshow

»
After sitting out the entire 2011 college football season due to academic issues, Johnny Thomas probably had the most to prove of any Cowboys at this year's NFL combine. He's taken that challenge head on.
Thomas has shown that he has the speed to play free safety in the NFL with a 4.63 40-yard dash and the size as well at 5'10" and 206 pounds.
He's shown that he's very good at playing zone and helping stop the run game. However, his major weakness is his lack of man coverage skills.
Thomas is probably going to be a fifth-round guy at best.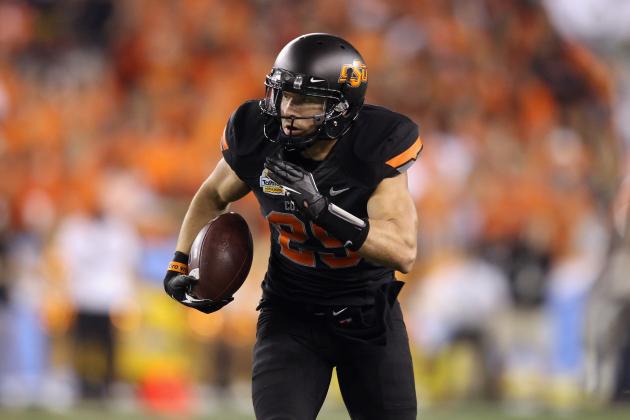 Christian Petersen/Getty Images

Josh Cooper has proven that he is the guy we all thought he was. He only competed in the bench press, in which he put up 11 reps. Not great numbers.
However, Cooper isn't the type of guy whose value can be measured at the combine. He's not freakishly athletic, big or fast. His biggest strength is his knowledge of football and using his savvy to get open looks.
I wish he had run the 40-yard dash, as the biggest question mark about him is his speed in the open field. Cooper will be drafted, but not before the sixth round.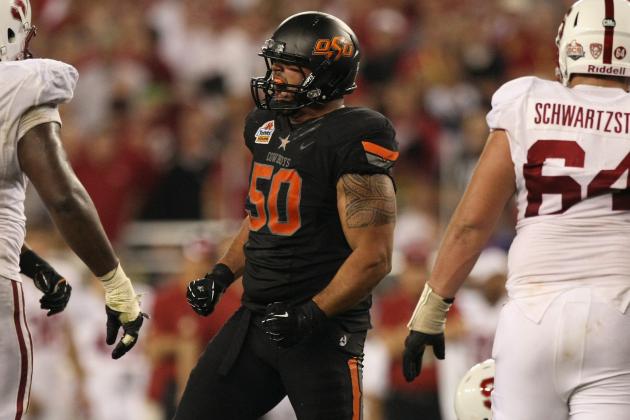 Donald Miralle/Getty Images

Jamie Blatnick has helped himself in this combine. Posting a solid 4.9 in the 40-yard dash and 4.2 in the 20-yard shuttle, Blatnick has helped convince the NFL that he is athletic enough to play at the next level.
There's a solid chance that he is moved from defensive end to outside linebacker at the next level, but he'll need to prove that he can be better in coverage. His size at 6'3" and 263 pounds may make him a tweener.
He's good enough in run defense to play and could push his way up to the fifth round.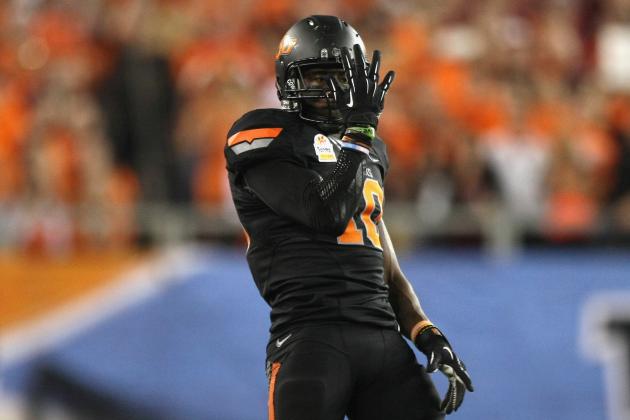 Donald Miralle/Getty Images

An injury prevented Markelle Martin from competing in very many events at the combine, but he's still considered one of the best free safeties available in the draft.
His biggest positive is clearly his speed. He's a straight-line runner that can close on the ball quickly and recover on busted coverage. I wish he run the 40-yard dash, just so he could have reinforced that strength in his game.
At 6'1" and 207 pounds, Martin has good size for the safety position. His downside is his tackling at times, but he's a smart guy who knows how to lead a defense. I'd expect him to go in the fourth or fifth round.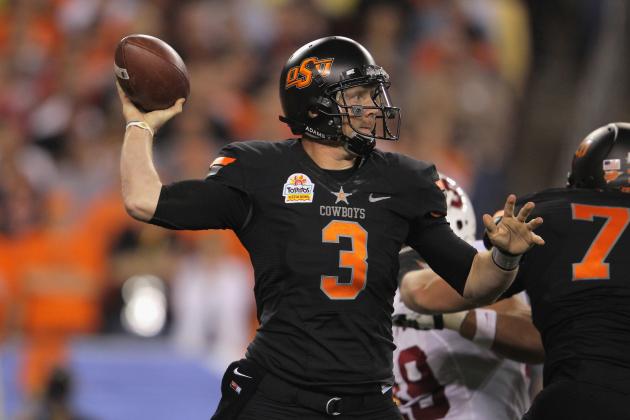 Doug Pensinger/Getty Images

The exact opposite of Andrew Luck and Robert Griffin III, Brandon Weeden did nothing but throw at the combine in Indianapolis.
His fastball was clocked at about 59 mph, which was one of the best in the entire combine. Weeden made a good decision by just throwing at the combine. That is his best asset, and he's not going to convince teams that he's a good runner or superior athlete so there's no point in trying.
Weeden's age at 28 years old is always a topic of conversation, and it may hurt him and help him in the draft. Expect him to be gone by the third round.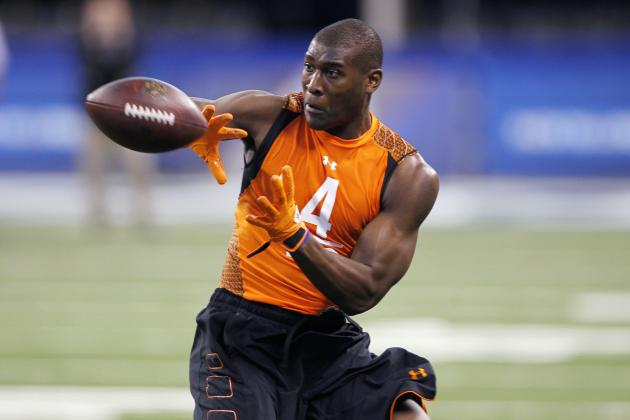 Joe Robbins/Getty Images

The biggest question mark about Justin Blackmon has been his speed, as many have questioned whether he is fast enough to separate from NFL defenders. That's what makes it so frustrating that a hamstring injury prevented Blackmon from running the 40-yard dash.
He'll run it at his pro day in a week or so, and it will answer many questions that we've all had about him.
None of the rest of the events really matter. We all know what Blackmon can do with his jumping ability and solid all-around game. The big thing is his speed.
No matter what his 40-yard dash time, Blackmon will be a Top 10 pick. Trades may drop him a bit, and his 40 time may be the difference between being the No. 3 pick and the No. 9 pick.