MLB Trade Scenarios: 20 Top Players Who Will Incite Deadline Bidding Wars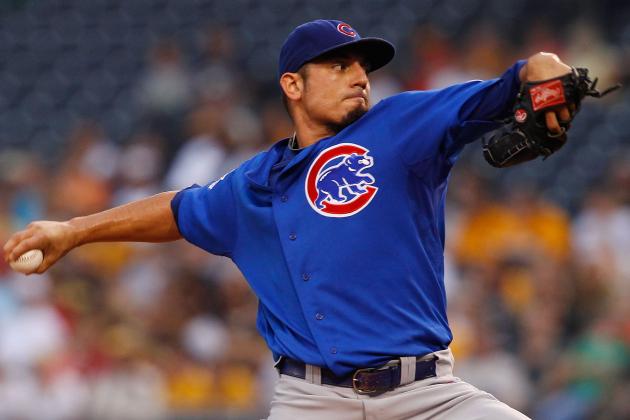 Jared Wickerham/Getty Images

Despite persistent rumors that a deal would happen, the Chicago Cubs did not trade Matt Garza over the winter. They still may during spring training, of course, but at this point, their best course seems to be to wait until July and trade Garza to a team eager to improve at the trade deadline.
The deadline creates market pressure that inflates the value of certain kinds of players. Teams who are on the cusp of the playoff race—or who are clearly headed for October but feel they need one more piece in order to be postseason-ready—will surrender more talent in trade for players in July than in January.
Not only that, but the clarity of a race two-thirds run allows sellers to play certain teams' offers off of others. The Nationals, for instance, might give up a bit more for Player X if that player would also help the rival Phillies, and if the consensus is that the Phillies also have interest. That allows Player X's current team to extract top-tier talent in trade.
It's not only the stars.
Role and platoon players who round out a roster just right can have much greater perceived value near the deadline than at other times. Ditto for relief pitchers. For now, though, the only clear candidates for deadline bidding wars are the guys who play for poor teams, but who could help a contender in a major way. Here are the 20 best players who could turn baseball's midsummer Bazaar into a high-stakes auction.
Begin Slideshow

»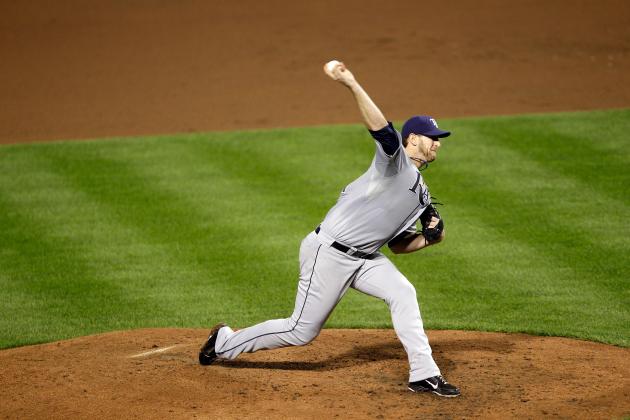 Rob Carr/Getty Images

Why He'll Be Available
Tampa Bay has starting pitching to burn, and the problem (if one can call it that) will only get worse (if one can call it that) as the season progresses. Niemann or Wade Davis will work in long relief until such time as injury beckons one forward or a trade sends them off, but each is good enough to start for most teams in baseball.
With Alex Cobb, Alex Torres and Chris Archer all practically MLB-ready as injury replacements, the marginal value of their tenured big-league pitchers is hurtling toward zero.
Who'll Be Interested
The Rangers might get halfway into the season and find they are approaching their self-imposed innings cap for Neftali Feliz, aren't getting what they hoped for from Yu Darvish, and/or have injury problems at the back end of their rotation. The Angels might realize their fifth starter's slot is a black hole.The Pirates could feel they're one more starter from contending in a weak NL Central. The Royals could feel the same way about the AL Central. Though listed last, the Royals are not least among potential suitors. They are the best bet.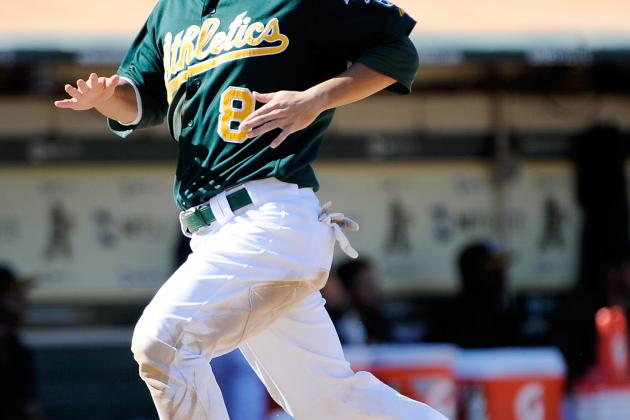 Thearon W. Henderson/Getty Images

Why He'll Be Available
It's pretty hard to play for Oakland these days and not be available, that's why. Suzuki, though, also stands between newly acquired catching prospect Derek Norris and the big gig, and though Norris may be a year away yet, Suzuki's trade value will never be higher. A's GM Billy Beane wants to aggressively rebuild, and trading Suzuki would mark one small but meaningful step toward contending legitimately within a few years.
Who'll Be Interested
The Rays head this list, having the least enviable catching situation of any projected contender heading into 2012. Miami could decide they have a real shot at the NL playoffs and splurge for the upgrade from John Buck to Suzuki. The way Jim Leyland rode the Tigers' Alex Avila last autumn, the young catcher might have a long struggle with injuries in 2012, which would open the door for a deal with Detroit.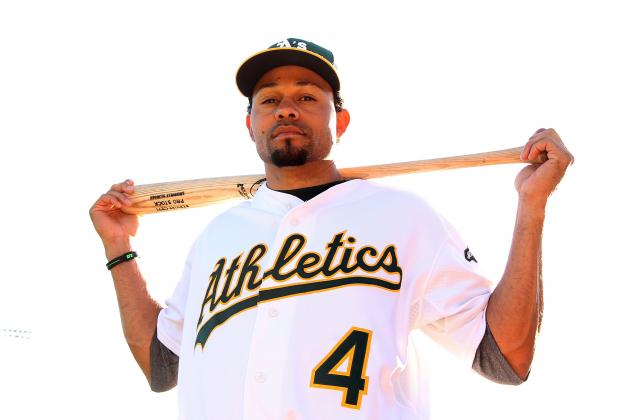 Christian Petersen/Getty Images

Why He'll Be Available
Oakland signed Crisp to a two-year deal that received pretty poor reviews this winter, but they have since made a number of moves that make it look like Crisp might not play even half of that term in Oakland.
He's likely to be displaced from center field by Yoenis Cespedes, but then he has to beat out Seth Smith, Josh Reddick, Colin Cowgill, Jonny Gomes, Brandon Allen and Chris Carter for his corner spot. He will do so, but by midseason, he will have more value to Beane as a trade chip than as a marginal improvement over those players.
Who'll Be Interested
The Cardinals had avid interest in Crisp before he signed with Oakland, but now an injury is all that would beckon them back into the fray. The Marlins and Nationals could take interest if they have not filled their center field holes more adequately by then, which would create a nice bit of divisional bidding.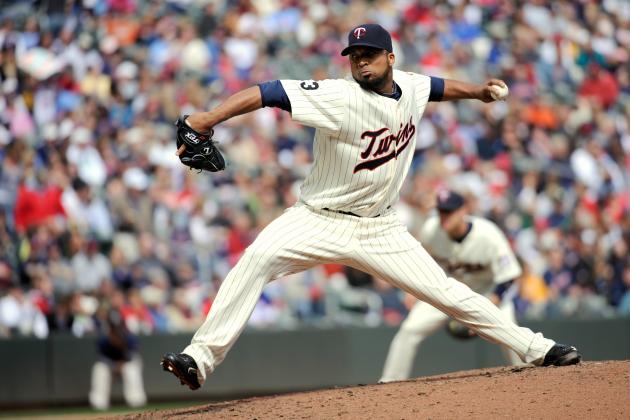 Hannah Foslien/Getty Images

Why He'll Be Available
No team dislikes Francisco Liriano more than his own. The Twins' philosophy of pitching to contact, being economical in mechanics and pitch count and always throwing strikes conflicts a bit with Liriano's natural impulse to try to dominate opponents. He can be incredibly good, but he is in the wrong situation and has trouble with consistency.
Who'll Be Interested
Since Liriano is a rental player at this point, virtually any team needing to bolster its starting pitching depth should take a long look. Assuming Liriano is healthy, the Red Sox, Blue Jays, Indians and Angels all could have interest.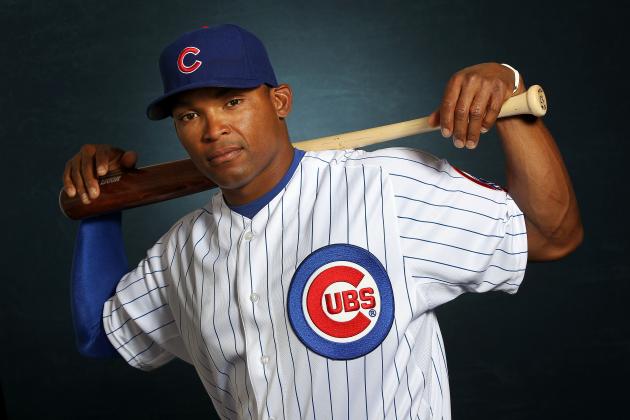 Jamie Squire/Getty Images

Why He'll Be Available
If the Cubs felt top prospect center fielder Brett Jackson was ready for his close-up, Byrd likely would already be in another uniform. The team is very much in rebuilding mode and could accelerate the process—however slightly—by dealing Byrd in July. Even if Jackson were unready still, the team could play tiny Tony Campana in center field for two months without consequence.
Who'll Be Interested
Byrd is a sound defensive center fielder with lots of hustle and a modicum of power—plenty of interest will bubble up. An injury to any of Cody Ross, Jacoby Ellsbury or Carl Crawford could lure Boston into negotiations.
The Nationals and Marlins fit as well for Byrd as for Crisp. If the Rangers find Leonys Martin unready and Josh Hamilton unfit for center field, a return to Texas could work for Byrd. He's a 'tweener, not a perfect fit for either the corners or center field, but that makes him the perfect target for any team who loses an outfielder and needs to patch the hole on the fly.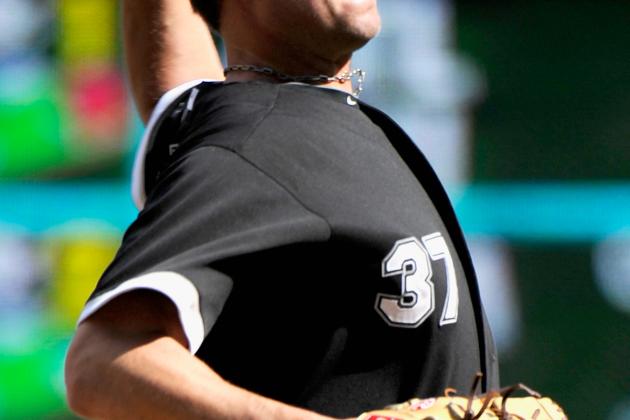 Hannah Foslien/Getty Images

Why He'll Be Available
So far, the White Sox's rebuilding efforts have been half-hearted, but they are not going to be any good in 2012, and that should make elite reliever Thornton expendable. He's an impact arm for the bullpen, and even teams with great relief units (Texas, Boston, New York and Washington spring to mind) often lack a left-hander of Thornton's quality. He should merit offers too good for Kenny Williams to refuse.
Who'll Be Interested
All four aforementioned clubs could take interest, though it's likely free-agent southpaw Michael Gonzalez will sign with one of them. Detroit would be an interesting landing spot, though the intra-divisional trade stigma might prevent that happening. Washington is the most intriguing destination.
J. Meric/Getty Images

Why He'll Be Available
Everything that makes Niemann a possible trade candidate makes Davis one, too. He's actually the much higher-upside option, but the Rays might prefer the safety of Niemann and the prospect haul netted by a Davis deal, given their starting pitching depth even into the minors.
Who'll Be Interested
The nice thing about having an expendable piece like Davis is that absolutely anyone could have interest. TO trade for Davis is to trade for his contract, which pays him $7.1 million over the next three years and has three team options at its end. If Davis puts it together, that will be one of baseball's great bargain deals. If he doesn't, little ventured, little lost.
The teams most likely to be seriously involved, though, are those who could give Tampa Bay the impact piece they need to win a World Series. Those are the Rockies (Marco Scutaro could fill the hole at shortstop that has existed more or less since Jason Bartlett left), Padres (Nick Hundley would represent a major upgrade over Jose Molina behind the plate) and Cubs (Geovany Soto and Darwin Barney would neatly add to both of those weak positions).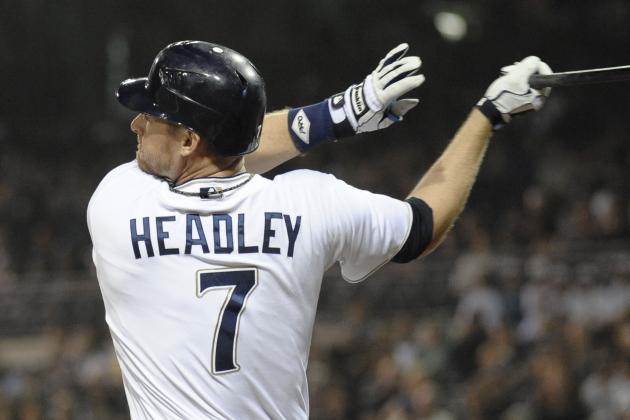 Denis Poroy/Getty Images

Why He'll Be Available
The depth of the Padres' farm system allows them the luxury of shopping even good players like Headley. He's a decent third baseman, bats left-handed, has a line-drive stroke and a .339 career batting average in play. He has surprising speed and good patience, which led to a .371 OBP in 2011 and 40 steals over the past three years. San Diego need not trade him, but Jedd Gyorko makes him expendable in a season when there is no expectation or pressure to contend.
Who'll Be Interested
The Phillies may have need of a third baseman if Placido Polanco can't get—or stay—healthy. The Angels are a possibility. If the Brewers are quick to realize the invalidity of Aramis Ramirez as an everyday third baseman, they could move him across the diamond and make a play for Headley. Headley would also balance that lineup a bit.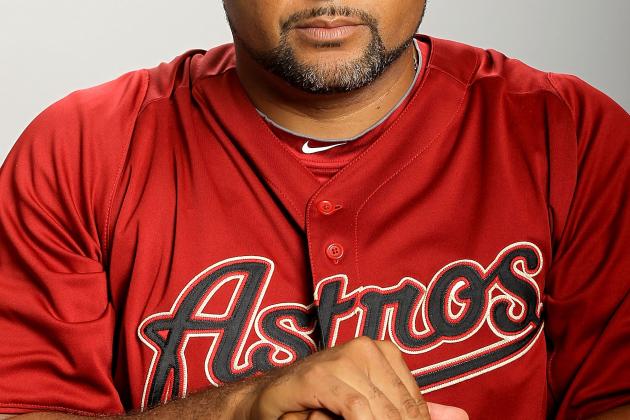 Matthew Stockman/Getty Images

Why He'll Be Available
The Astros are going to be terrible in 2012. They're going to be absolutely terrible. The only thing fans of the Astros will even have about which to get excited will be trading players like Lee and making perpetual progress in the effort to rebuild under new GM Jeff Luhnow. Lee is not the defensive nightmare at first base that he was in left field, and his power is there yet, so someone should pay handsomely for him in late July.
Who'll Be Interested
If the Indians can stay in the AL Central hunt long enough to make a deal for Lee, it would be a big one for them. They need right-handed thump to counterbalance Grady Sizemore, Shin-Soo Choo, Jason Kipnis, Travis Hafner, Casey Kotchman and Lonnie Chisenhall. Lee would be the perfect role player addition. To get him, though, Cleveland will have to beat a handful of other teams who might be in contention and ready to bolster their bench or replace an injured first baseman. Toronto could be in the mix; so could Tampa Bay. The Giants are even a feasible option.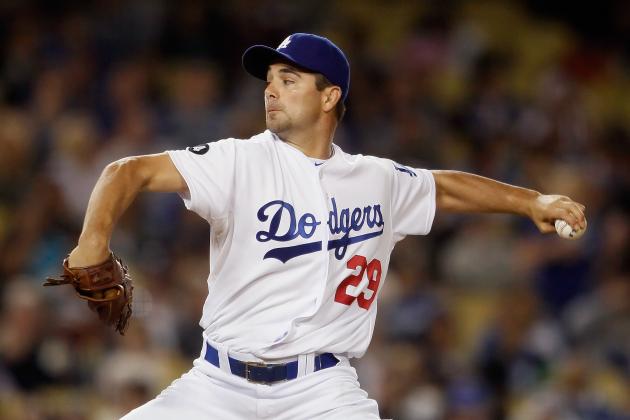 Jeff Gross/Getty Images

Why He'll Be Available
The Dodgers are not going to win anything in 2012. They're not going to win anything for as long as they let Ned Colletti keep running their team, but that's a topic for another time. For now, consider that Lilly joins Clayton Kershaw, Chad Billingsley, Chris Capuano and Aaron Harang in the Dodgers' current projected rotation, and that by 2013, at least two Dodger prospects project to join that cadre. Harang and Capuano are signed to deals no one but Colletti could love, and Billingsley's might be worse. Lilly is the most tradable player in the group, and they have to trade someone.
Who'll Be Interested
It'll be the usual pitching-hungry suspects. Boston should be all over Lilly. Toronto should be, too. Detroit is likely to inquire, but Los Angeles doesn't need more pitching prospects, and that's about all the Tigers have to spare. The Phillies and Pirates also could make sense.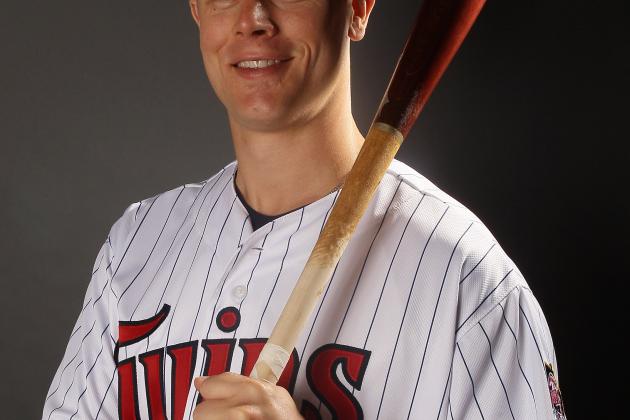 Elsa/Getty Images

Why He'll Be Available
It's unlikely Minnesota will be able to move Morneau, given all his battles with concussions in the past 20 months. It's too easy to forget, though, that Morneau is a truly elite slugger when he is at his best—if he stays healthy and rakes through the first half, he might be a huge asset for some punchless team in need of a middle-of-the-order stick.
Who'll Be Interested
Milwaukee might call if Mat Gamel does not work out. Tampa Bay could do so if either Luke Scott or Carlos Pena falter or get hurt. Texas will give Mitch Moreland and Michael Young a chance to hold down first base, but if they fail to do so well through the All-Star break, the Rangers should call, too.
A contending Blue Jays team is a player for utterly everyone, especially Morneau.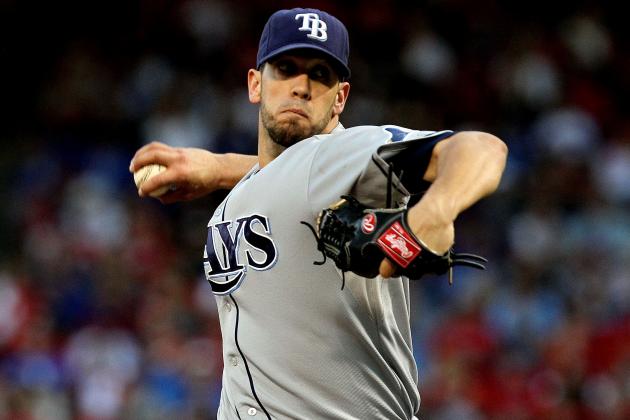 Ronald Martinez/Getty Images

Why He'll Be Available
In reality, Shields probably isn't available, and he won't be. The Rays would prefer to trade Davis or Niemann, with good reason. This is one of their rotational co-aces, a man who racked up nearly 250 innings in 2011—the fifth year in a row in which he exceeded 200.
On the other hand, if Matt Moore emerges as the ace he certainly can be this year, Shields is not strictly necessary. He might command a package so great, or one headlined by a player so good, that the Rays will find themselves unable to say "no."
Who'll Be Interested
The return for Shields in a deadline deal would have to include a top-tier catcher or shortstop. That narrows the field of possibilities considerably. The Nationals could offer Danny Espinosa and John Lannan for Shields, but that would likely happen only in the event of a mid-season injury to one of their top four starters.
A Hanley Ramirez-for-Shields swap would be about the sexiest thing ever, but the matter of some $15-20 million more owed to Ramirez over the next three years than to Shields would likely gum up the works. Miami would need to pay that difference to complete the trade. It could only work if Tampa and Miami were both in contention and Josh Johnson were hurt.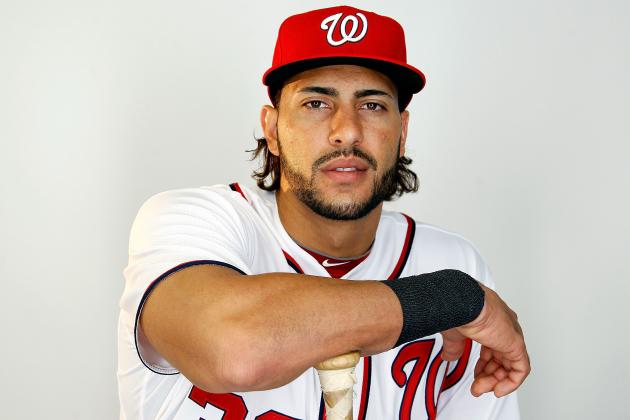 Mike Ehrmann/Getty Images

Why He'll Be Available
When—not if—Bryce Harper attains the big leagues this season, the Nationals will have three corner outfielders for two spots. Theoretically, they could move Morse back to first base and try to trade incumbent Adam LaRoche, but their lineup is quite right-handed at present and they're not likely to want to give up their new infusion of left-handedness when Harper arrives. Morse looks like the odd man out.
Who'll Be Interested
If Chris Heisey and Ryan Ludwick haven't figured things out by mid-season, the Reds could vie for Morse. Cleveland is as good a fit for him as for Lee. The Giants could also be in play, as could Milwaukee. Those four make sense, but really, it could come down to which GM or owner was the biggest fan of *NSync or the Backstreet Boys, during their tough-guy periods.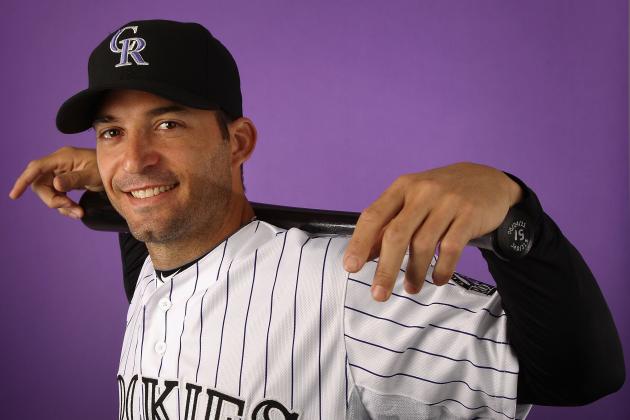 Christian Petersen/Getty Images

Why He'll Be Available
Scutaro brought a peculiar offseason together nicely for Colorado, but this team still isn't one of the two best in the NL West. The fact that Eric Young, Jr., Chris Nelson and D.J. LeMahieu all lurk as potential replacements also means Colorado could flip their newest position player within six months, even if they stay in the race.
Who'll Be Interested
Tampa Bay would love to get Scutaro and plug him in as their everyday shortstop. The middle is a muddle in St. Louis, so Scutaro would fit nicely there. If the Royals are in it but either Johnny Giovatella or Alcides Escobar are lagging, Scutaro might become a target.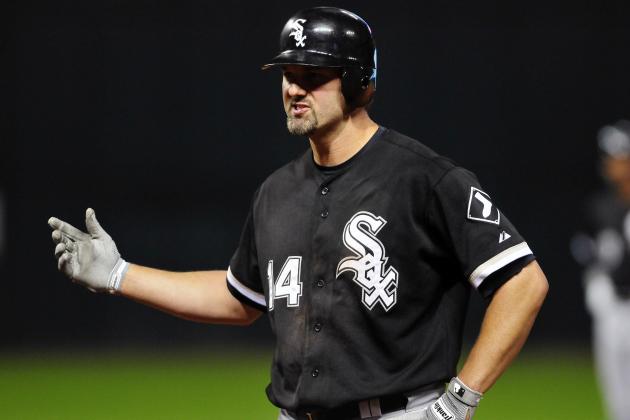 Jason Miller/Getty Images

Why He'll Be Available
It would take a real perfect storm to make a trade happen, but for Kenny Williams, shopping Konerko in July with the team far from contention makes sense. He has 10-and-five rights to block any trade he so chooses, but the environment that has bubbled up since about August 2010 can't be something anyone really wants to be part of longer than they have to.
Who'll Be Interested
Konerko almost left Chicago after 2010 to be closer to his offseason home in Arizona. He likely wouldn't approve any deal now that didn't accomplish that goal. The Diamondbacks themselves would be a poor fit, but the Rangers might work. If the Dodgers are in contention, they would make a neat destination. That's a big, ugly "if," but it's not impossible.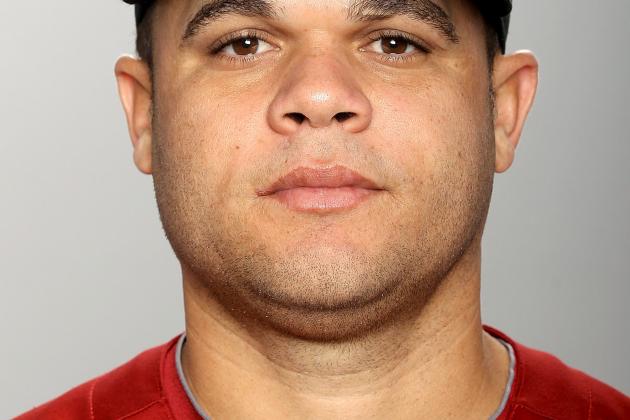 Matthew Stockman/Getty Images

Why He'll Be Available
Rodriguez plays for Houston, and other than by the anchoring effect of being owed $36 million through 2014 if traded, he is not nailed down.
That makes him a trade candidate.
Who'll Be Interested
Houston might pay half of what Rodriguez would get after any trade, but the team acquiring him still needs to have money and believe he really makes it better. Boston is a legitimate option, and so is Toronto. The Tigers make three. Boston could pay the largest share of Rodriguez's due.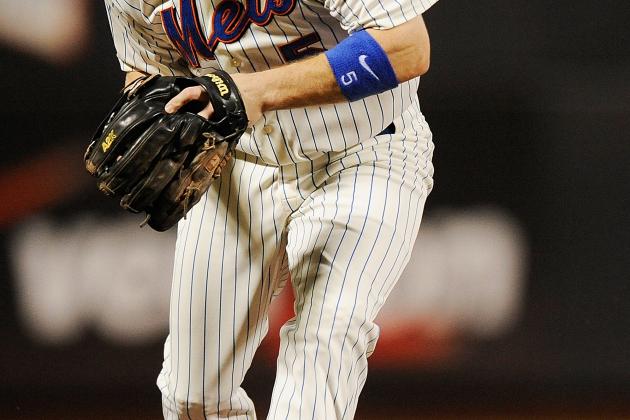 Patrick McDermott/Getty Images

Why He'll Be Available
The Mets are going to be bad in 2012, and they have no chance of catching up to their division for three or four years.
They have to realize they royally blew it by not trading Jose Reyes last summer and will not make the same mistake twice. Wright still has value, but it will never be higher. He peaked early and is already in decline at age 29.
Who'll Be Interested
In the right scenario, the Angels make a ton of sense. The Brewers might take the same sort of interest they would in Headley, provided they are willing to move Aramis Ramirez. Even the Phillies should be in play, though it's unlikely to actually happen. The Diamondbacks, Tigers, Cardinals and Rockies have much less certainty than a contender should like at the hot corner.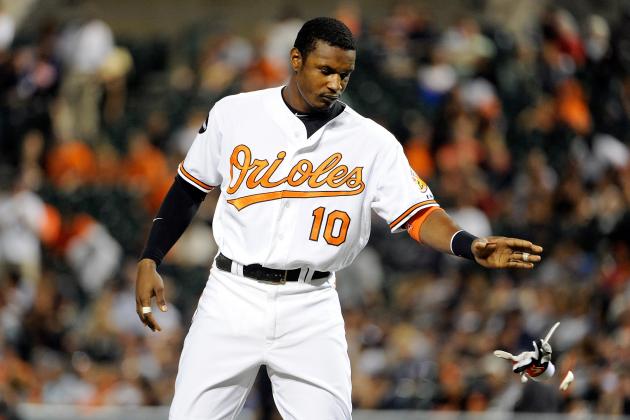 Greg Fiume/Getty Images

Why He'll Be Available
Whether or not they like it, the Orioles have to acknowledge that Jones is two years from free agency, that extension talks have gone nowhere, that the market may never be better, and that they are a lot more than two years from contending in the AL East. Jones should yet blossom into a star, but he will not be part of the next winning Orioles team.
Trading him is the only sound baseball decision.
Who'll Be Interested
Peter Angelos is a lunatic, so he's going to let his grudge against the interloping Nationals overwhelm the benefit of almost any offer they send up the Beltway for Jones. If the Braves need Martin Prado at third base because of an injury to Chipper Jones, they might make a move to play Jones in left field until Michael Bourn hits free agency next winter.
The Marlins still have nothing more solid than Emilio Bonifacio in center. The Rangers, Indians and Cardinals are each an injury or involuntary position switch from being in on the bidding.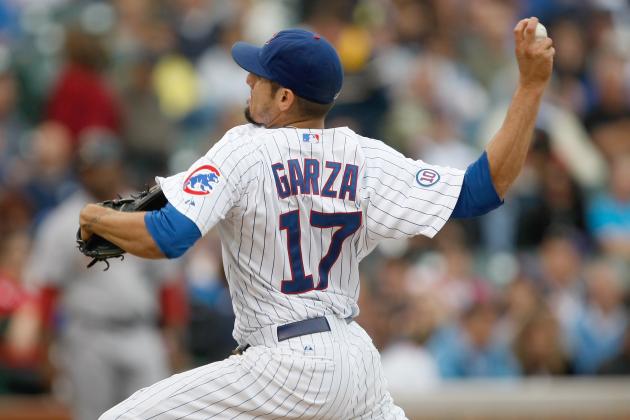 Scott Boehm/Getty Images

Why He'll Be Available
Despite the energy surrounding the team right now (they're under new management and have turned over 40-50 percent of the roster), the Cubs have no illusions or delusions about 2012. It's a rebuilding year. Garza will be shopped until such time as it becomes clear his market value will never match the profitability of a long-term deal, and that moment might never come. At the deadline, someone is going to bite.
Who'll Be Interested
Boston missed on Roy Oswalt and apparently let Edwin Jackson go by the boards. It still has a shot to shore up its rotation, though, and if Boston's in it in July, rumors will fly.
Detroit and Toronto were linked with Garza over the winter, and each makes sense. Cleveland can't offer any prospects close to the big leagues, but its haul of young, high-ceiling players at the lower levels makes it a good potential fit.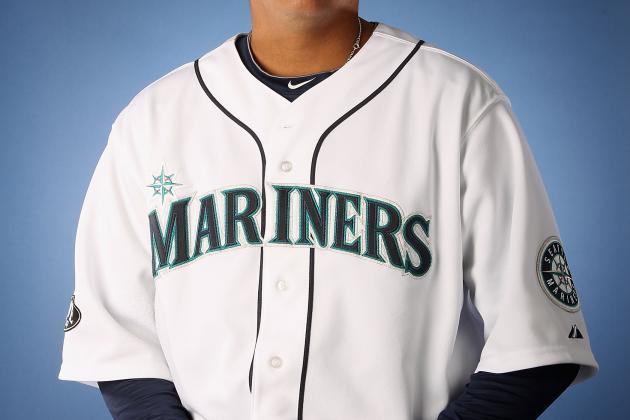 Christian Petersen/Getty Images

Why He'll Be Available
Ken Rosenthal of FOX Sports writes about this roughly once per quarter. The Mariners are well behind the Angels and Rangers in the AL West, have a wealth of top-echelon pitching prospects and badly need more positional talent and depth. Hernandez can net them an enormous haul of it.
Who'll Be Interested
Boston adores Hernandez. They could package up Xander Bogaerts, Brandon Jacobs and a third solid prospect and be well on their way to a trade they would not regret for a moment. Texas, who traded for Cliff Lee only two years ago from Seattle, has Jurickson Profar to offer up if they decide it's the right time to make the bold move to the front of the AL pack. Colorado also has some prospect depth from which to trade, and a top-flight pitcher in Coors Field has real value.
Matt Trueblood is a Bleacher Report Featured Columnist and Loyola University Chicago graduate. He is writing 30 MLB team previews in 30 days, and will rank the top 100 players of 2012 per proprietary projections later this week. Look for his video workup of the top 100 prospects in baseball next Monday.