Daytona 500 Results: Under-the-Radar Drivers with Surprisingly Strong Finishes
February 28, 2012

Chris Graythen/Getty Images
After a crazy weekend that saw the Daytona 500 postponed for the first time due to rain, Monday's running of The Great American Race was strange in its own right. An on-track fire delayed the race, but when it was all said and done, the usual suspects ended up at the front of the field.
With that said, though, there were also some unheralded drivers who surprised many with stellar finishes. Elite drivers like Jimmie Johnson, Jeff Gordon and Kurt Busch finished near the back, so some drivers had to fill in where they would normally finish. They may not have won or even finished in the top 10, but positive results for lesser-known drivers are a huge help.
Here are three under-the-radar drivers who impressed with solid finishes in the Daytona 500.
When a fire caused by Juan Pablo Montoya crashing into a jet dryer paused the race with 40 laps left, veteran Dave Blaney of Tommy Baldwin Racing was in the lead. In nearly 400 career Sprint Cup starts Blaney had never finished better than third, but it looked as though he might finally break through. The blaze was so bad that it was unclear whether the race could continue, and if it couldn't, then Blaney would have been victorious.
The track was ultimately cleaned up, however, and the race resumed, resulting in a win for Matt Kenseth. Blaney had some significant body damage that kept him from contending late, but he did manage to finish in 15th, which is a big accomplishment for the No. 36 Ollie's Chevrolet. If circumstances had gone his way, then he would have finally gotten a long-overdue win, but a top 15 is an awesome way for Blaney to start off the year. 
Terry Labonte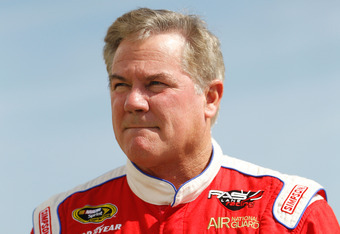 Chris Graythen/Getty Images
As the most recent Sprint Cup champion who didn't automatically qualify for the race, Terry Labonte was given the champion's provisional to compete in the Daytona 500. Starting in the 43rd spot, Labonte was viewed as little more than an afterthought who would likely run a few laps before parking it or getting involved in a wreck. Labonte is a savvy veteran, however, and he managed to stay out of trouble all night long despite chaos all around him.
Labonte ended up in 18th place, which, while it may not sound like much, was a shockingly good finish. Driving the C&J Energy Ford for FAS Lane Racing, Labonte really helped the team's credibility by staying in it the whole race. While he's only a part-time driver at this juncture of his career, he will continue to be offered rides because of performances like this. 
Ricky Stenhouse Jr.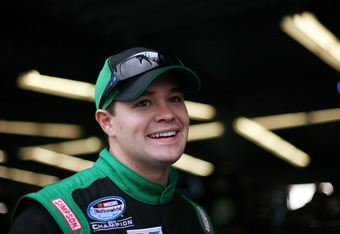 Tom Pennington/Getty Images
In just his second career Sprint Cup race, there weren't high expectations for defending Nationwide Series champion Ricky Stenhouse Jr. David Ragan vacated Rough Fenway Racing's No. 6 car prior to this season, but due to owner points from last season, it receives an automatic bid in each of the first five races. Because of that, Stenhouse Jr. was given a chance to prove himself in the Daytona 500.
He was running on the lead lap for the entire race and always seemed to be in the hunt. He was involved in a small incident in the closing laps that hurt his finish a bit, but 20th place is very impressive for Stenhouse at Daytona in just his second career race. He may not have a full-time ride yet, but his finish on Monday proved that he has a very bright future on the Sprint Cup circuit.