ACC Tournament: 12 Most Important Players to Keep an Eye on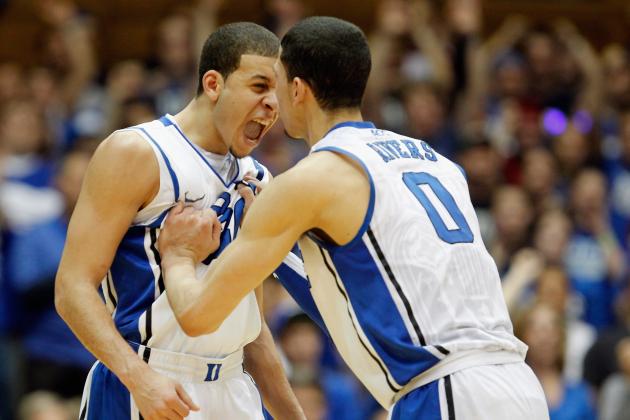 Streeter Lecka/Getty Images

Less than a week remains until March Madness officially begins. In just two weeks, many people will be rushing to their printers in joy of filling out their first NCAA bracket of 2012.
Before that can take place, though, conference tournaments must begin. With that said, the ACC tournament is just around the corner.
Just like every year, there is so much hype for the ACC tournament, so let's take a look at the 12 most important players to keep an eye on this year for the ACC tourney.
Don't be surprised with all of the Duke and North Carolina players because they are kind of the two best teams in the conference. Not to mention, they will most likely play each other in the ACC Championship.
Well, read on and enjoy.
Begin Slideshow

»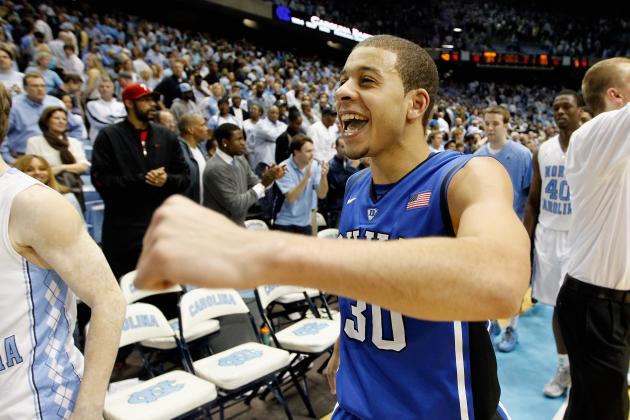 Streeter Lecka/Getty Images

Seth Curry has had a great season with Duke thus far. His 13.6 PPG is pretty impressive, considering how many different players can score for the Blue Devils.
However, for a guard 2.4 APG is rather low.
Duke will not only need Curry to knock down the three-ball, but they will also count on him to swing the ball around the perimeter and hit the open man when his shot is not on.
For Duke to win the ACC tournament this year, Curry has to be on from behind the arc.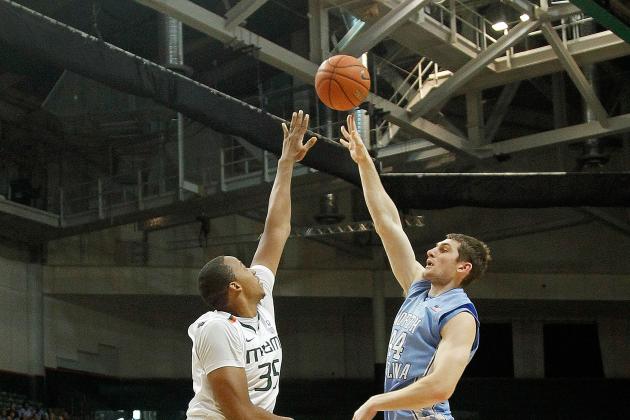 Mike Ehrmann/Getty Images

Kadji is a big reason why Miami should make the NCAA tournament this year. His 13 points per game and 5.7 rebounds per game are impressive no matter who you are.
Kadji is listed as a F/C, so for being 6'11'' he is rather athletic.
Miami needs a deep run in its conference tournament if they want to ensure an at-large bid. Kadji needs to be dominant on the boards and block shots for the Hurricanes to make it far in the tournament.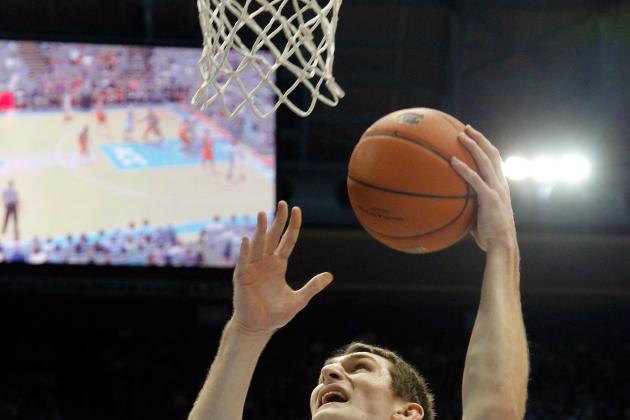 Streeter Lecka/Getty Images

Harrison Barnes may get all the talk, but that should not take anything away from Tyler Zeller.
At times, Zeller has played like the best player on the team, and that's saying something with how talented the Tar Heels are this year.
Zeller is a beast in the post and he certainly helps North Carolina to have one of the best frontcourts in all of college basketball.
Averaging 15.7 points per game and 9.3 rebounds per game. Those are Zeller's numbers and they obviously are a great representation on how good he is. Zeller is very capable of leading his team and he is very important to North Carolina's success.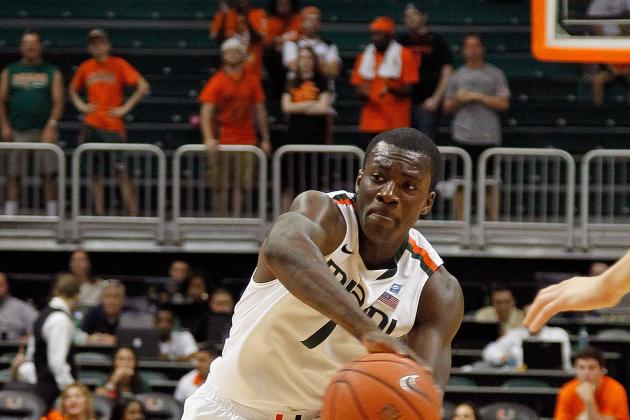 Mike Ehrmann/Getty Images

Durand Scott is an all-around good player. He is averaging 13.1 points per game, 5.1 rebounds per game and 3.2 assists per game.
Scott is great from the free-throw line shooting 79 percent from the charity stripe.
Just like Kenny Kadji, Miami would be lost without Scott. Both of these players have to play well if Miami has a chance at a deep ACC run this year.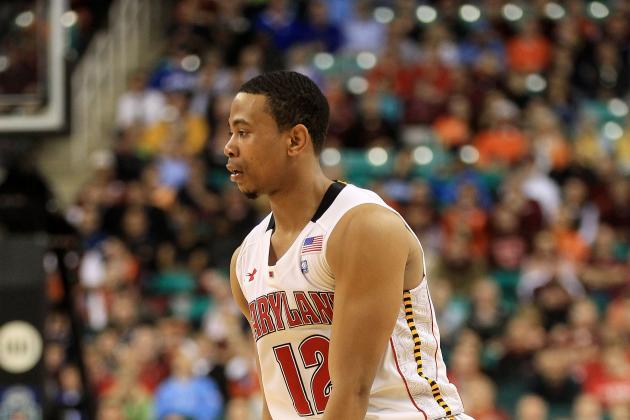 Streeter Lecka/Getty Images

Considering that Terrell Stoglin is the highest scorer in the ACC, I would say he is pretty important. Stoglin is the only player in the ACC averaging more than 20 points a game with 21.2.
Maryland may not be on the bubble or even close to it, but Stoglin is capable of leading his Terps to upsets over anyone in the conference. That is how good he is. Stoglin would have to be absolutely amazing to upset Duke or North Carolina, but it's not out of the question.
Even if Maryland doesn't make a deep run in the ACC tourney, Stoglin is still one of the most exciting players to watch in the conference.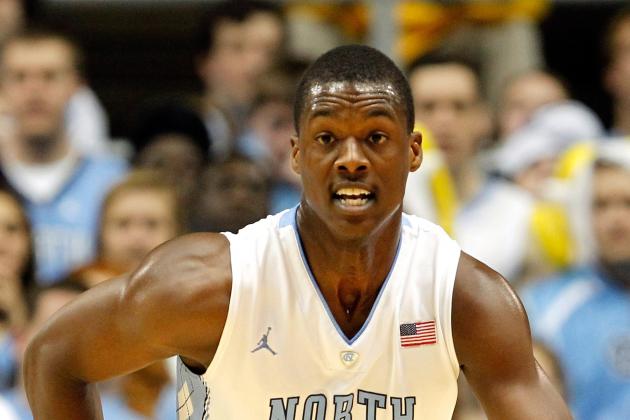 Streeter Lecka/Getty Images

Harrison Barnes may very well be the best player in the ACC. It's kind of hard to argue that when he is averaging 17.7 points a night and will easily be a lottery pick in this year's NBA draft.
Enough with that, Barnes is good enough to completely take over for North Carolina whenever he chooses to. The guy is 6'8''. Barnes would be a tough stop in the NBA, which makes him a huge nightmare for opponents at the college level.
Barnes may be the best player on the Tar Heels, but there is one guy that is more important than him on North Carolina.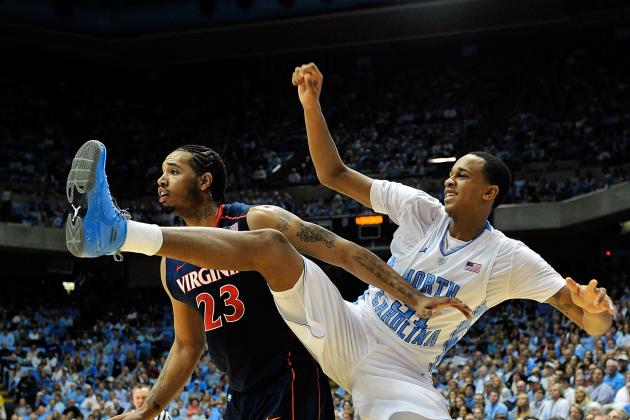 Grant Halverson/Getty Images

Virginia may not be the favorites to win the ACC, but that doesn't mean they don't have a chance.
However, if the Cavaliers do have a chance, Mike Scott will have to come up big, like he has all season long.
Scott is an absolute monster, with 16.9 points per game and an impressive 8.1 rebounds per game to go along with that.
The senior has just as much experience as anyone in the conference and he will make Virginia a tough out no matter who they go up against.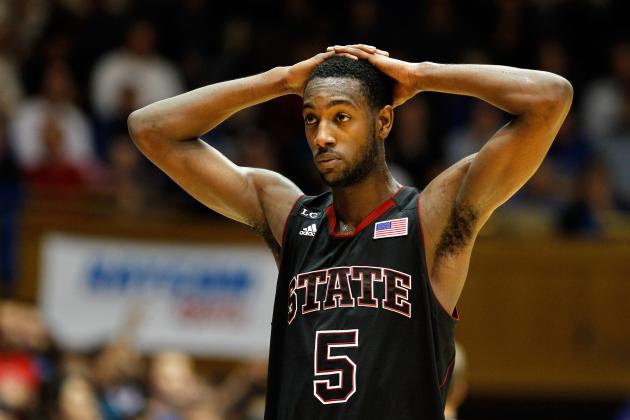 Streeter Lecka/Getty Images

North Carolina State seems to be doing everything it can possible do to not make the NCAA tournament, losing four games in a row.
If the Wolfpack plan on dancing this year, they have to play well in the ACC tourney, and it is up to C.J. Leslie that they do.
Leslie has led NC State all season long, with 13.9 points per game and 6.8 rebounds per game.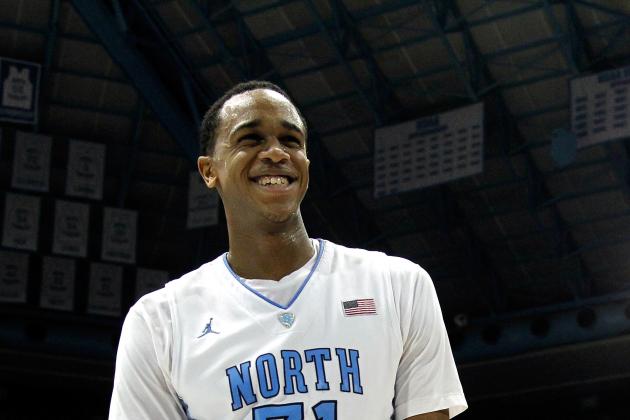 Streeter Lecka/Getty Images

If it wasn't for Kentucky's Anthony Davis, John Henson would most likely be the best defender in the country.
Henson is averaging 3.07 blocks a game, which is good no matter what league you are in. As for the ACC, it is the best. That is not the only category Henson leads in the ACC, though he is also averaging the most rebounds per game with 10.4
Did I mention that Henson is averaging 14 points per game?
North Carolina will need Henson's all-around talent if they are going to win the ACC tournament. Most importantly though, Henson is going to have to be great on defense, which he hasn't had a problem with all season long.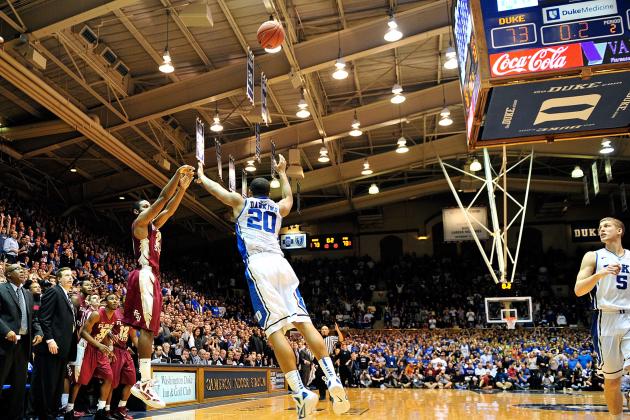 Grant Halverson/Getty Images

Michael Snaer has led the Seminoles to victory all season long. Keep in mind that Snaer is the player who made the three-pointer at the buzzer to knock off Duke at Cameron Indoor Stadium earlier in the year.
If Florida State were to play Duke again in the ACC tournament, it wouldn't surprise me if Snaer knocked off the Blue Devils once again.
Snaer is legit and so is Florida State. You are crazy to not think that the Seminoles have a chance in the ACC tournament.
Streeter Lecka/Getty Images

North Carolina has so much talent on its team to say the least, but this talent would not be showcased without a great point guard, which is where Kendell Marshall comes in.
Marshall may only average 6.9 points per game, but his 9.7 assists per game completely outshine that. For the record, that is the best in the ACC by a long shot.
Marshall averages the most minutes a game for the Tar Heels for a reason, and that reason is because North Carolina needs him on the court to run its offense.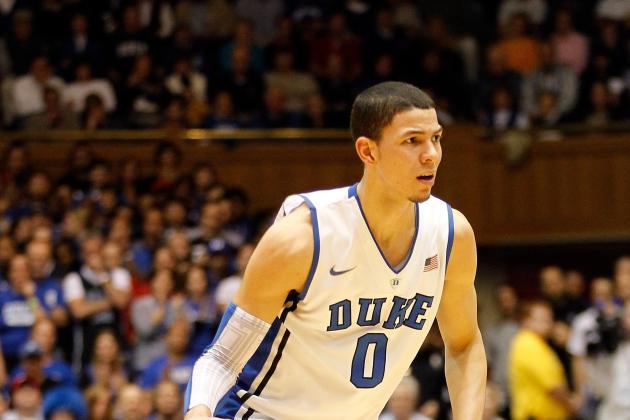 Streeter Lecka/Getty Images

Just like Seth Curry, Austin Rivers is getting his fair share of points for the Blue Devils, with 15.5 a game and just like Curry, his assists are rather low, with 2.1 per game.
Duke's success will rely on how well Rivers performs. When Rivers is knocking down three-pointers and hitting up Mason Plumlee in the post, Duke looks like a Final Four team.
The Blue Devils have a lot of talent on its team, but Rivers is arguably the most talented. He may only be a freshman, but Rivers is Duke's best player.
If you're a Tweeter, feel free to follow me @Trevbot77.