NHL Trade Deadline 2012: Grading the Boston Bruins' Moves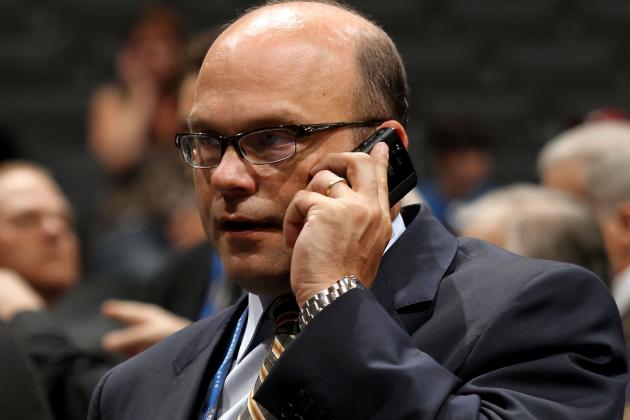 Bruce Bennett/Getty Images

Boston Bruins general manager Peter Chiarelli successfully addressed the outstanding shortage of depth and seasoning on offense and created a minor surplus of it on defense in the climactic stages of Monday's NHL trading deadline.
Fundamentally speaking, Chiarelli accomplished his most vital task of the 2011-12 season simply by introducing new faces and adding layers to the Boston depth chart. The defending Stanley Cup champions were simply not going to satisfactorily get through the current campaign without at least one extramural transaction, one that adds more than subtracts.
With a veteran forward who instantaneously constitutes the oldest player on the team and two depth defensemen each with over 300 NHL games on their log, the Bruins have more than the right quantity of new blood to boost them through the homestretch and postseason.
The quality of each individual acquisition and the deal that brought them in are broken down as follows.
Begin Slideshow

»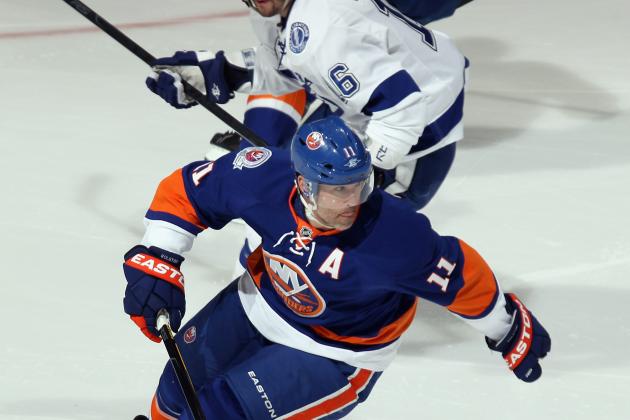 Bruce Bennett/Getty Images

Ray Whitney's Phoenix Coyotes and ex-Bruin Mike Knuble's Washington Capitals are both still very much in the playoff hunt and vying for first place in the weakest divisions of their respective conferences. As desirable as either of those upper tricenarians could have been in Boston's dressing room, their current employers simply could not be expected to sell at the deadline.
Ryan Smyth would have been a similarly enticing additive, but he is plainly adamant about staying with the plebeian Edmonton Oilers.
The next best thing was to look to the likes of another former Bruin in Brian Rolston and his certifiably languishing Islanders.
Boston needed a seasoned forward with a proven past and a fresh appetite to contend for a Cup. But Chiarelli also needed a trading partner who would not pluck off member of his NHL core.
With Riendeau, who has disappointed in his two-plus seasons with AHL Providence and ECHL Reading, the sacrifice to acquire Rolston did not hurt in the least.
Could Chiarelli have paid a comparably harmless price to obtain Paul Gaustad from Buffalo, Travis Moen from Montreal or Sami Pahlsson from Columbus? Quite possibly, but there should be no complaints over the move the Bruins ultimately made.
With his combination of age, size, playing and leadership experience and sustained aptitude, Rolston is an appreciable acquisition.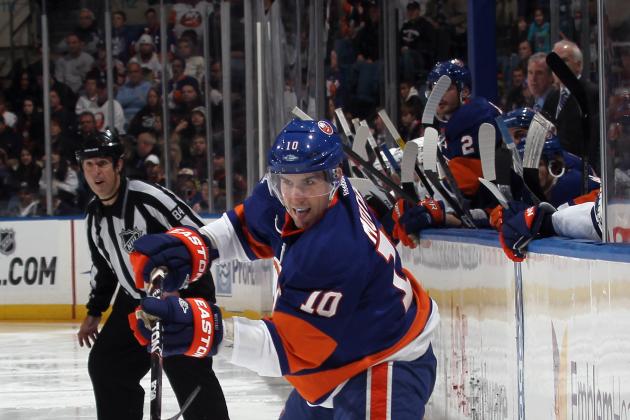 Bruce Bennett/Getty Images

The former Boston College Eagle and one-time Hobey Baker Award winner has never made much of a splash in The Show, but should provide some can't-hurt defensive depth for however long the Bruins keep him.
That could be for as short as the last 22 games of the regular season and the playoffs before he is turned loose on free agency July 1 or it could become a long-term alliance if he turns heads.
Either way, Chiarelli did anything but roll the dice on the defensive half of his swap with the Islanders. Leading up to his export, Cantin was one of four professional rookies on the Providence blue line and was thrice demoted to the ECHL in a span of three months.
In other words, the Bruins gave away a perfectly expendable prospect to reel in a veteran who can fulfill the role of either a seventh or eighth defenseman.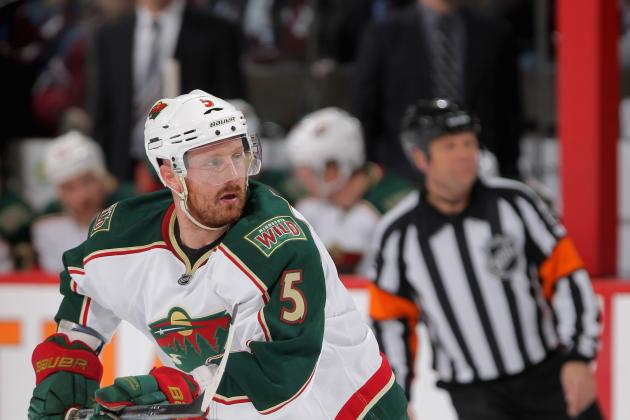 Doug Pensinger/Getty Images

Zanon is a stay-at-home veteran of almost six full NHL seasons who typically averages around two body checks per game and is just as eager to block a shot as Johnny Boychuk and Dennis Seidenberg.
That alone underscores the fact that he has no inherent follies, but his acquisition is nonetheless a bit of a head-scratcher considering what Boston could really use on the blue line.
Given his job description, Zanon will not lend any motivation to the likes of Joe Corvo, who still has to improve the accuracy of his point shot. He might, however, lend some short-term insurance that was immediately needed after Boychuk went down in Saturday's bout with Ottawa.
Even so, this deal could drain some of the up-and-coming wave on the Bruins' defensive brigade. By sacrificing the 23-year-old Kampfer, who was running away from his peers as the best choice for Boston's seventh defenseman, Chiarelli suggests mounting faith in Dougie Hamilton.
Right now, with the additions of Mottau and Zanon, the Bruins have six defensemen exceeding the age of 30, plus the 28-year-old Boychuk and 25-year-old Adam McQuaid. And since the start of last season, Kampfer had been trumping Matt Bartkowski and Andrew Bodnarchuk as a capable minor-league call-up.
If both of the deadline defensemen prove to be mere rentals, the loss of Kampfer could put the depth of Boston's blue line up in the air for 2012-13.