Detroit Red Wings: Why No Big Trade Is OK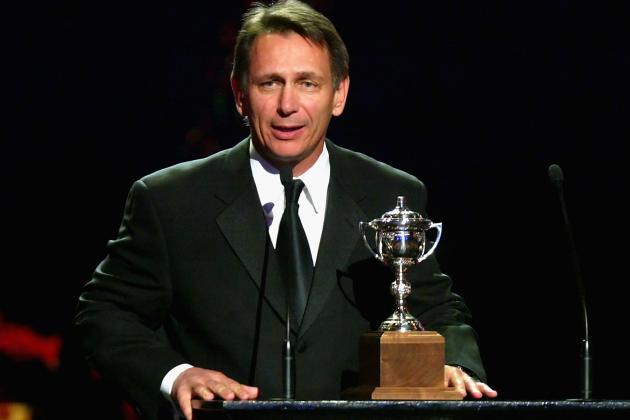 Dave Sandford/Getty Images

As the trade deadline approaches, fans go nuts searching the internet looking for the latest trade rumors. It is amazing how many of these big trade rumors never end of happening. Still, despite how rarely the big trade happens, we all dream of which new player will join the roster and how they will be the final piece to the Stanley Cup puzzle.
The Wings were fairly quiet on trade deadline day. Their biggest move happened last week when Kyle Quincey rejoined the team, a move that most fans don't seem to realize is very valuable. Today the local airwaves and message boards were full of fans disappointed that something bigger had not happened.
The team needs to balance making moves for the here and now versus moves that the team can survive on for the long term. There is a reason why the Red Wings have gone over two decades straight in making the playoffs—they are able to achieve that balance. Grabbing a big name player now may have cost them too much over the long haul.
The Wings did make one move on deadline day: they sent Mike Commodore to Tampa Bay for a draft pick. While many thought that this was to clear a roster spot for another move later in the day, it ended up being the teams only move of the day.
So why was it good to not make any other moves?
Begin Slideshow

»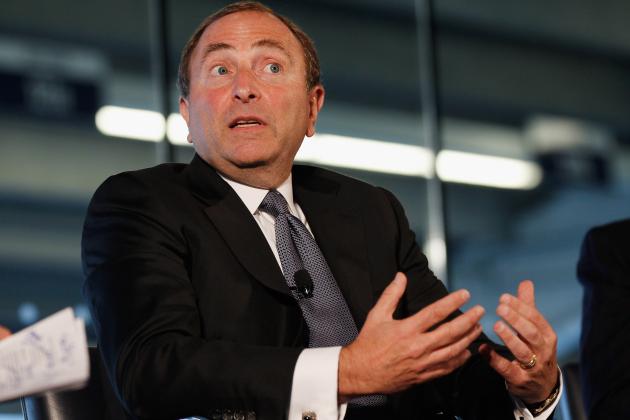 Mike Stobe/Getty Images

The CBA is the elephant in the room right now. Teams are unsure what type of labor agreement will be in place next season and what the contract rules will be. There is speculation all over the map as to what the salary cap will be. Will it go up? Will it go down? C
urrently the Red Wings have plenty of cap space, however if the cap were to drop under a new CBA, teams will be scrambling.
Teams that are above a new cap would need to make moves to get under it. The Red Wings not only would be free of that problem, but they would be in the perfect position to make some killer moves. Of course, if the cap does not go down, the team has more money to be able to go after free agents.
They are in a no lose situation cap wise, while other teams might be forced to make moves that would hurt them long term. This type of forward thinking is what keeps them near the top of the league year after year.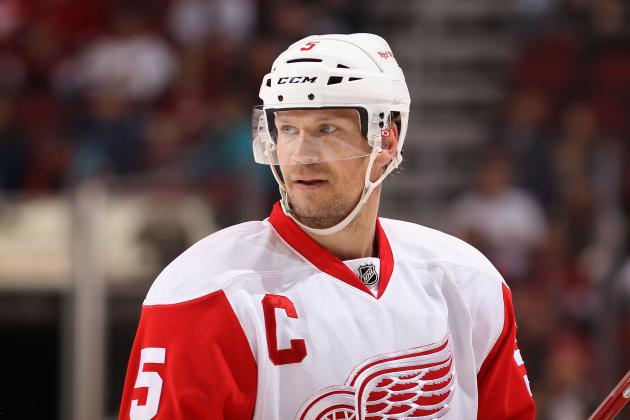 Christian Petersen/Getty Images

The big question facing the team this off season, as it has the past couple years, is if Nick Lidstrom will retire. While a move could have been made now, in order to get anyone near the caliber of Lidstrom they would have to give up too much talent.
By waiting until the off season, not only will they know what Lidstrom's plans are, but they will also be chasing free agents without being forced to give up something. It will take a group of players—not just one—to replace a player as great as Lidstrom. To be able to use free agency rather than trades would allow the Wings to keep their own talent, while adding more.
If Lidstrom does not retire, they can still go after free agents, but they will have a much better idea as to what their needs truly are.
Bruce Bennett/Getty Images

The time is now for Brendan Smith. The Wings traded Mike Commodore to free up space to call Smith up. He has been the highest-rated prospect in Detroit and one that is coveted around the league. Many feel that he has superstar potential.
With Commodore out of the way and the recent injury to Jonathan Ericsson, there will be ample time over the next month for Smith to show that he is ready for the NHL. Jakub Kindl is the other young defender on the team, but lackluster play this season has him fighting for time. Smith may be able to play his way into a full-time spot for the rest of the season and post season.
If Smith can be as good as so many believe, the team was wise in not making a move—as he will get a chance now, rather than next year or further down the road. Sometimes the best moves are the ones that are not made. The opportunity that Smith will get now may prove to be the best move any team makes this season.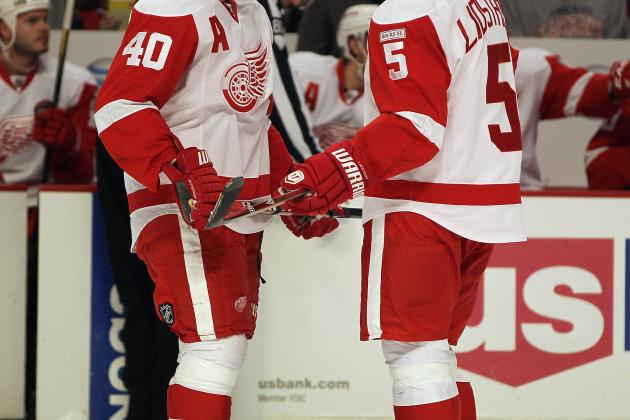 Jonathan Daniel/Getty Images

So you want a trade, but who do you let go? In order to bring in one of the prized players rumored to be on the market, the Red Wings would have had to give up several players. Would one star be worth the loss in depth?
Brad Stuart and Jiri Hudler are free agents next season. While Hudler was a player some seemed ready to part with, he is not the level of player that a team would want as a rental. Teams looking to trade their top talent are generally seeking to rebuild with youth and draft picks.
Would it be worth parting with such highly touted prospect as Tomas Tatar, Gustav Nyquist, Brendan Smith or Jan Mursak in order to bring in a big name player for the short term? Some of the players on the market were only rentals, as they would be free agents in the off season. Such a move can be more damaging in the long run.
Ken Holland surveyed the landscape and did not find any more moves worth making. Based on his and the team's track record of success over the past 20 years, if he did not believe a move was there to better the team now and tomorrow, then there was probably not such a move out there.
The recent three-game slide is no reason to panic: Holland has not, and neither should the fans. Come playoff time they will be ready to make a run at another Stanley Cup Championship.
PJ Sapienza is a featured columnist for the Detroit Red Wings and a writer of many other sports. You can also follow him on Twitter.
To read his most recent articles see:
Why Don Cherry gets it wrong about the Red Wings
With Pavel Datsyuk out, these players need to step up