Pro Wrestling: Chris Jericho's 50 Greatest Moments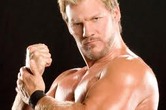 In less than three weeks, Chris Jericho may just have one of his last great pay-per-view matches. WrestleMania 28 will have Jericho challenge WWE Champion CM Punk in a clash of two men who both claim to be the best in the world. Punk has made the claim more recently, as he has put together a year for the ages, while Jericho has touted about it for years.
It's hard to argue against either man, with Punk hitting his prime and Jericho still at a high level during the twilight of his career. Jericho has done everything you could ever wish to accomplish as professional wrestler and so much more. Countless championships, numerous five-star matches and a playlist of unforgettable promos just scratches the surface of Jericho's stellar career.
We will see at WrestleMania if Jericho adds anything more to this list. At least for now, here are 50 of the greatest moments in the career of Chris Jericho.
Begin Slideshow

»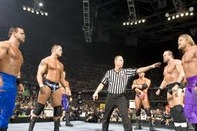 Survivor Series 2004 had some interesting matchups take place. Two of them were traditional Survivor Series matches. One of them in particular was unique.
It was a four-on-four Survivor Series match between teams captained by Randy Orton and Triple H. Jericho, along with Chris Benoit and Maven, helped complete Team Orton, who defeated Triple H's team of himself, Edge, Batista and Snitsky.
The reason this was so unique was that the winning team would have each team member act as general manager on Raw for one week. Jericho made his week as GM count. While his teammates would give themselves world heavyweight championship matches against Triple H, Jericho went in another direction.
The week before featured a Triple Threat match with Triple H defending his championship. The match ended in a no contest, prompting Jericho to strip the title from Triple H entirely. Instead of trying to win it himself, the title would be vacated until New Year's Revolution, when Jericho would enter the Elimination Chamber.
How long has Chris Jericho been affiliated with WWE? Put it this way. Jericho's first match with the company was on the same night as Smackdown's first episode. His first opponent in WWE was Road Dogg, a beloved character by fans during WWE's Attitude Era.
Jericho showed impressive skill, but still had a good match from the D-Generation X member. In the end, Jericho had a unique debut.
Instead of a squash victory, Jericho actually lost via disqualification. He brought a table in and did his double power bomb with the second power bomb putting Road Dogg through the table. He then commenced to put on a Liontamer, not referred to by any name in WWE just yet, in order to truly get some heat from the fans.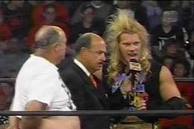 Chris Jericho has always used mind games to aggravate people. One of his most notorious feuds, especially in WCW, was Jericho's attempt at a feud with Goldberg. The fans jumped at the idea of a potential world title match involving Jericho and the undefeated Goldberg.
It is even said now that Jericho sold the idea of a title match and it ended in getting squashed by Goldberg, but it would not be done by the higher-ups.
Jericho would call out Goldberg for weeks, even pretending that he had forfeited, allowing Jericho to tout about make-believe victories over the champion.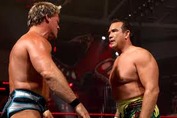 Following their encounter at WrestleMania 25, Ricky "The Dragon" Steamboat still had a little bit of juice in the tank. The two would tangle at Backlash in what was Steamboat's final match with the company.
Jericho would win as he had The Dragon submit to The Walls of Jericho, but it was still a great match from two fantastic workers. Had these two come up during the same time period, this would have probably been a fantastic feud that could have taken place for years on end.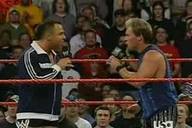 Jericho is always up for comedic segments. You knew that when he returned to WWE. He would have to be interacting with some people for the very first time. One of those people would be Santino Marella.
In this funny segment, Jericho attempted to pronounce Marella's last name, angering the Italian. Jericho even slipped in "Sandusky" as a failed attempt at the name. Whoops. Well, it isn't like he knew what that name would come to mean.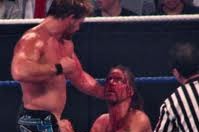 Shawn Michaels isn't afraid to get bloodied in a match. That helps when a feud needs to be escalated. Chris Jericho took full advantage of that, opening a massive gash by Michaels' eye at The Great American Bash. It was the bloody eye that helped spark a feud that would not disappoint.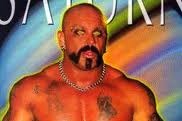 Yes, you read that correctly. It was WCW, if that helps anything.
Jericho started a feud with Perry Saturn and included some odd match stipulations to them. One of those stipulations came in to play at Souled Out 1999, when Saturn and Jericho competed in a "Loser Must Wear A Dress" match. Now, go back to the title of the slide and tell me who won the match.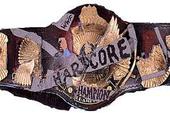 Chris Jericho has been known to get hardcore when he needs to be. On one occasion in 2001, it got Jericho a championship. In his home country of Canada, Jericho took down the colossal Big Show to win the Hardcore Championship.
Later that same night, Rhyno would win the championship, ending Jericho's reign before it barely started. It would be the only time Jericho would ever be the Hardcore champion.
Jericho's most recent return makes it onto the list, but we don't quite know just yet what the real significance is. The videos that teased his return, known by the original one that ended with the phrase "It Begins."
What do those vignettes truly mean? Will they ever come to any actual answers?

Chris Jericho's first real feud in WWE was with Chyna. Not every man would be willing to get into a storyline where he is fighting a woman, but Jericho knew what it would do to his career. He and Chyna would both be Intercontinental Champion at the exact same time, leading to a feud and a partnership at the exact same time in an interesting storyline.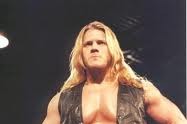 2 Cold Scorpio was the opponent in Chris Jericho's last match under the original ECW company. It would be the last time he would be recognized as "Lionheart" by ECW until ECW One Night Stand.
Fans who knew that it would be his last match with the company began to chant that Jericho was a "sell out." Jericho was getting ready to debut in WCW. Despite being a face, he was booed for leaving, not cheered and applauded for his work in the promotion.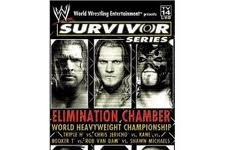 The first-ever Elimination Chamber featured Jericho and five other men inside Madison Square Garden at Survivor Series 2002.
Here's a trivia question: Who was the first man to ever be released from a pod in an Elimination Chamber match? The answer is Chris Jericho. As Triple H and Rob Van Dam started the first chamber match, it would be Jericho who would enter the match next.
Jericho would be the fourth man eliminated, being done in by Sweet Chin Music. He would be pinned and the match would come down to just Michaels and Triple H. Jericho lasted over a half hour that night.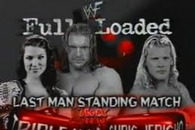 If there was one guy during his original WWE run that Chris Jericho annoyed the most, it would definitely be Triple H. The Game always had to deal with Y2J as a thorn in his side and a joker when it came to the expense of his wife, Stephanie McMahon. At 2000's Fully Loaded, the two would clash in a barbaric Last Man Standing match.
The key part of the match came when Jericho had The Walls of Jericho on Triple H. The Game was tapping out, but the only way to win is via knockout. Jericho would keep the hold on until Stephanie McMahon broke it up.
The two would barely be able to stand at the end, but Triple H would make it to his feet at the count of nine, while Jericho stayed down, essentially losing by just one second.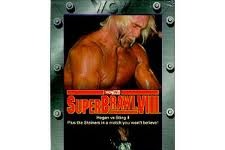 When masks or hair are on the line in matches, Jericho had never lost until Rey Mysterio kept his mask and took Jericho's Intercontinental Championship at The Bash in 2009. The first match with a mask on the line in Jericho's career came in 1998 at SuperBrawl VIII. The victim was Juventud Guerrera.
To add insult to injury, Juventud lost the match by submitting to the Liontamer, which would eventually become The Walls of Jericho. Juventud would unmask that night and go on to a decent career, but would whip out the mask on special occasions.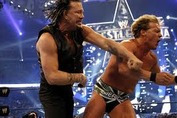 WrestleMania 25, at least at first, was supposed to be Chris Jericho facing off with Mickey Rourke. Rourke was the star of the hit movie The Wrestler and was getting a lot of buzz around Hollywood. All it took was a heated exchange on Larry King Live, and this suddenly seemed like a WrestleMania match waiting to happen.
The specifics could never work out. (After all, Rourke is a working actor and injury in a wrestling match would kill his comeback), and the match didn't quite happen.
It got altered to a three-on-one handicap match with Jericho taking on legends "Rowdy" Roddy Piper, Jimmy "Superfly" Snuka and Ricky "The Dragon" Steamboat. Jericho took care of all three legends in under nine minutes. However, it was after the match when Rourke came into the ring and punched Jericho for a knockout.
Chris Benoit and Chris Jericho could put on a fantastic match together in their sleep. Nobody is quite sure if there was any sleeping going on at SummerSlam in 2000, but the two put on a great contest. In fact, it wasn't just one match, but a Two Out of Three Falls match.
A Lionsault attempt by Jericho would be countered by Benoit into the Crippler Crossface, allowing for the first fall.
Benoit was in control, going for three-straight belly-to-belly suplexes. The third suplex would be countered into The Walls of Jericho, accounting for the second fall and making the next fall the deciding one.
The end of this back-and-forth contest came down to a cradle attempt by Jericho being reversed into a victory for Benoit. Benoit used the ropes for leverage, but got away with the win. This wouldn't be the last match between them, and nobody is complaining.
WWE would finally give the wrestling fans what WCW was too afraid to give: Chris Jericho vs. Goldberg. Their encounter would come at Bad Blood, but came with some great mind games from Jericho.
Jericho sicked his friend, Lance Storm, to try and run over Goldberg with a car. Jericho also sprayed mace into Goldberg's eyes, threw paint on his car and multiple other things that prevented Jericho from getting manhandled by the dominant Goldberg.
Jericho stated that the only thing left for him to accomplish was to defeat Goldberg, but he didn't do that at Bad Blood. I guess Jericho still has something unresolved in his career.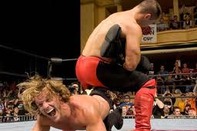 At ECW One Night Stand, Chris Jericho was the man known as "Lionheart" once more. Jericho would take on Lance Storm inside Hammerstein Ballroom in the ECW-themed pay-per-view. The fans reacted well to both men and showed them a lot of love. They were the opening contest, and Storm even came to the ring with Dawn Marie, his old valet.
Storm would gain the victory thanks to Jason and Justin Credible helping Storm out. Storm would retire after this match, making it his final wrestling contest against a man in Jericho that had trained with him, gone to wrestling school with him and had even climbed through the independent promotions with.
In yet another speech to mock Dean Malenko, Jericho had begun carrying around a picture of Malenko, almost as a memory of the star cruiserweight. Malenko had "retired" following his loss to Jericho on a pay-per-view.
Jericho would continue to berate Malenko after he was gone, dedicating his career to his former rival. Malenko's brother, Joe Malenko, would come out to try and defend his honor.
This was also one week after Jericho fought a Malenko look-alike named Bore Us Malenko. That is a knock on Boris Malenko, the father of Dean Malenko.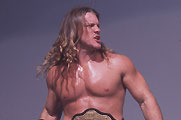 For years, Chris Jericho could never become the world champion in WCW. That is why it was so fitting that his first world true world championship reign in WWE was the awarding of the WCW Championship.
At No Mercy 2001, Jericho's feud with The Rock would come to a head. While the rest of the company was trying to fend off The Alliance and stay in business, Jericho and The Rock were too busy trying to rip each other apart.
It seemed too likely that once Jericho became WCW champion, being a former WCW and ECW superstar, that he would join The Alliance. However, that just did not happen.
Yes, I called him Steven William Regal. That was his original name. His first appearance back in WWE had him attempting to be a goodwill ambassador for WWE by showing manners and looking down upon the average fans.
Out comes Jericho to a great response, promising to do a magic trick. Jericho attempts to take the entire tablecloth off the table. He, instead, proceeds to take the tablecloth and all of its contents, put it in a ball and throw it to ringside. This began a small feud between Regal and Jericho.

After the battle royal at Slamboree was nearly done, there were just two men remaining. Ciclope and Juventud Guerrera were the final two men in the battle royal with Jericho waiting to attack the winner. After shaking hands, Juventud jumped over the rope voluntarily, allowing Ciclope to win the match.
As Jericho entered the ring, Ciclope bent down to take his mask off, revealing himself to be Dean Malenko. Jericho has since said about this moment that it was the absolute loudest that he had ever heard a crowd during one of his matches. Malenko would end up winning this match and the cruiserweight championship in the process.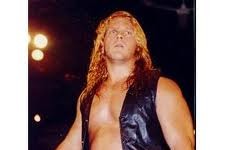 After wrestling in Canada, Mexico and Japan, Chris Jericho was headed to the United States to wrestle in Extreme Championship Wrestling. In ECW, Jericho kept his "Lionheart" name, which he had earned in Mexico.
He was brought in after Mick Foley saw tapes of him wrestling in Japan, and the incredibly smart ECW crowd knew all about him when he came to the company.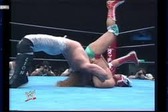 I said in the earlier slide that Jericho came to ECW in part from having Mick Foley see his matches in Japan. It was this match in particular credited as being the bout that changed his career. It was July 1995 and the match was against Ultimo Dragon for the WAR International Junior Heavyweight Championship.
This match is included on Jericho's list of matches on his DVD put out by WWE a few years ago. If you don't have the discs, it is worth it to go out and buy the set. Trust me, I have them.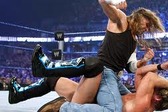 Jericho would not be forgiven by Shawn Michaels for their building rivalry, which would escalate at Unforgiven in an unsanctioned match. Essentially, it was a regular match, but WWE would not take blame for any injuries that took part during the match. Michaels, in common street clothes, was as ruthless and aggressive as he has ever been.
Jericho would lose this match after a terrible beating, but would leave that night as World Heavyweight Champion. Don't know how that works? It's coming up.

Chris Jericho is always so safe in the ring that he just doesn't get himself injured (knocking feverishly on wood). So when Jericho needs to get written off of television, he likes to have fun with it. Some complained when Jericho left from a Randy Orton punt kick a while back, but that is Jericho's style. If it makes for some amusement, he will be that guy.
For Jericho's leave the first time, it came at the hands of Eric Bischoff, who was feuding with WWE Champion John Cena. Cena was a thorn in his side, and the GM of RAW entrusted Jericho to take that title away.
Jericho was unsuccessful, leading to a firing that included Jericho being physically carried out of the arena. Is it fitting for a Hall of Famer to get that treatment? To some, it isn't. To Jericho, it's entertaining.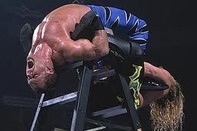 You better believe that if Chris Benoit's memory was still intact for WWE, this would be remembered as an innovative and entertaining ladder match. Instead, this is the forgotten ladder match. It was the 2001 Royal Rumble and, while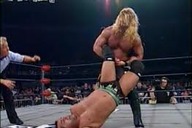 I didn't watch a lot of WCW wrestling, but I saw this match as a young 10-year-old kid in 1998 and wanted to be a professional wrestler. Dreams have obviously been altered over the years, but it is a match like Chris Jericho and Dean Malenko at Uncensored that just gets your blood pumping.
Outside of the chance of Jericho possibly leaving the arena, was there really much of a rest period for the nearly 15-minute match? It was an incredible match to watch, and it will always be a great match to remind me of my childhood.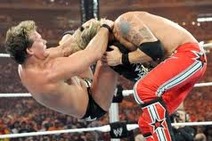 The former tag team champions would separate as Edge would be teased by Jericho for his injury. Edge would return from his injury to chase after Jericho in the Royal Rumble match.
Edge would win the Royal Rumble and go after the World Heavyweight Championship. It became more of a relevant match when Jericho won the World Heavyweight Championship at Elimination Chamber.
At WrestleMania, Jericho would retain his title, defeating Edge. Edge would spear Jericho through an announce table, injuring Jericho enough that he would be prone to an attack from Jack Swagger, who cashed in his newly-won Money in the Bank briefcase on the Smackdown following WrestleMania.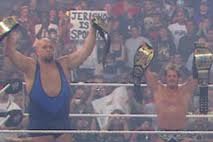 Chris Jericho and Edge were the first team to defeat The Colons for the Unified WWE Tag Team Championships. Shortly after winning them, Edge would get injured by tearing his Achilles tendon. Jericho would be able to hold onto his titles as long as he found a new tag team partner.
At Night of Champions, Jericho debuted his partner as Big Show, forming Jeri-Show and starting an entirely new title reign. The reign would last for 140 days, six days shy of The Hart Dynasty and Air Boom's 146-day reigns, which are the longest reigns since Jeri-Show became a team.
After Chris Jericho had his cruiserweight championship taken by a returning Dean Malenko, he sought after a rule that made it illegal. What he came back with was a "letter" from "Ted Turner," who was referred to by Jericho as "Uncle Ted."
In reality, the letter was written by Jericho himself. In it had some funny moments, which led to Turner deciding that there would be no overturned decision, mainly due to Jericho's attitude.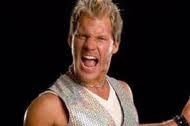 Cryptic messages began appearing, including cryptic messages and the words "SAVE_US.222." Eventually, the code would be broken, revealing the code to be the "Jeri-code." Chris Jericho had returned to the WWE and was back as a professional wrestler. It was the second coming of the superstar that many would have wished to have never gone away.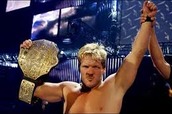 The Championship Scramble is such an intriguing match type, but is not seen anymore. Following a beating at the hands of Shawn Michaels, Jericho was a last-minute replacement for the World Heavyweight Championship scramble match.
After, the reigning champion, CM Punk, was attacked prior to his title defense in the scramble. In his place, general manager Mike Adamle let a beaten-down Jericho go into the match.
After barely doing anything, Jericho had enough strength to come into the ring and collect a quick pinfall in the final moments of the match. Jericho walked away as World Heavyweight Champion after being in two damaging matches.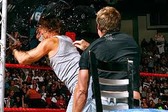 Chris Jericho would turn heel against Shawn Michaels and has stayed heel in his wrestling career ever since.
In June 2008, Jericho invited Michaels on to his talk show, The Highlight Reel, and proceeded to slowly strip every part of himself away. He was no longer Y2J or The Ayatollah of Rock 'n' Rolla. Instead, he was just Chris Jericho. He was the Best in the World at What He Does.
Jericho proceeded to attack Michaels and throw him into the Jeritron 5000, which partially blinded Michaels in storyline. It would lead to a feud that was easily the best feud of 2008. In fact, there may not have been a better feud with better matches up to that level since.
It was Slamboree 1998, and Chris Jericho was slated to defend his cruiserweight championship against the winner of a 15-man battle royal. Jericho took it upon himself to deliver personal ring introductions for all 15 men.
Jericho was always about mind games and mocking those he wished to annoy. One of his greatest feats was his mocking of Goldberg's entrance. Jericho had two men pretend to be his security team and walked to the ring. Unfortunately, Jericho could never quite find the ring as easily as Goldberg. At one point, Jericho even locked himself out of the building in Lexington.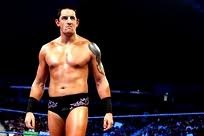 NXT has now become a joke of sorts, but it was more than that when Jericho was a pro on the first season of the show. Mentoring Wade Barrett, Barrett ran rough-shod through the competition, starting the show ranked second before taking the top spot over and holding it for the entire season.
Jericho's commentary during Barrett's matches was priceless as he kept touting Barrett's abilities. Unfortunately, they never really aligned once Barrett joined the main roster.
This classic Jericho segment was literally filmed in improvisation. There was nothing really planned about this. All that Jericho did was in conjunction with his claim of being a victim of a conspiracy from JJ Dillon and his loss of his cruiserweight championship.
Jericho went to cops, climbed up the Library of Congress, tried to see the President of the United States and even held up a sign in the middle of Washington D.C.
Nothing quite beats him talking to a lady who is sitting down with a bunch of signs about a conspiracy of her own right. It was two-and-a-half minutes of gold that showed early on that Jericho really could be funny with whatever you gave him to work with.

Jericho was a focal point of the WCW cruiserweight division, which was a key reason for WCW's success in the Monday Night Wars. Jericho was a very popular superstar and a heel champion that was also very beloved. It is no wonder why Jericho became a four-time champion in the cruiserweight division.
Dean Malenko had done the feat earlier in the year, a feat only fitting to be accomplished twice in the same year by two of the best that the division could showcase.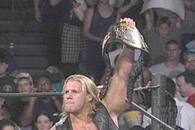 Jericho would eventually move on from the cruiserweight division and have a run as the World Television Champion. It would be on August 10, 1998 that Jericho would win the TV title. The reign would last for 112 days before Konnan won it from Jericho on an episode of Nitro before the end of 1998.
It would be the longest reign with that title since Lord Steven Regal, who held the title for 181 days from August 1996 to February 1997. Jericho's reign with the TV title would help to put him in more high-profile storylines with the likes of Goldberg and show his potential range to WWE, who would lure him away from WCW.
Hold 2: Armbar...
The antics of Jericho can never go forgotten. For as great as he is in the ring, nothing quite measures up to Chris Jericho when he has a microphone near his mouth. His WCW ones were just amazing, pretty much because they gave him such creative range. My personal favorite from Jericho from his WCW days was during an episode of WCW Monday Nitro.
After defeating Marty Jannetty rather quickly in a match, Jericho grabbed a microphone to continue his feud with Dean Malenko. He would challenge Malenko's claim as "The Man of 1,000 Holds." In response, Jericho would say that he knows four more holds than that and had them all listed.
The list is incredibly funny to listen to. Multiple times, Jericho just says "armbar" as a hold. Other times is just absolute nonsense. One hold is literally just mumbling from Y2J. The second hour of Nitro started, and it forced Jericho out of the ring before telling us all 1,004 holds.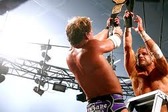 The match of the year in 2008 was an absolutely amazing confrontation between Shawn Michaels and Jericho. Michaels and Jericho have put on absolutely amazing matches over the years, but this was perhaps one of the greatest ladder matches you will ever watch.
Michaels is always willing to use his body to make a match as incredible as possible. Their spot at the top of the ladder where the belt was in the hands of both men was incredible to see. Jericho would hold on longer and outlast The Heartbreak Kid for one of his greatest title defenses.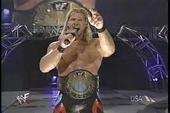 It was an episode of Raw in 2000 on the campus of Penn State University. Chris Jericho was challenging for the WWF Championship, facing current champion Triple H. The Game was poised for another victory, but Jericho was giving him fits.
Triple H would also have problems with Earl Hebner at the time. When Mike Chioda, the referee assigned to the match, was knocked out, Hebner ran to the ring during a pinfall attempt for Jericho.
That attempt would be a nearfall, but the match would continue, escalating Hebner and Hunter's beef with one another. Triple H would push the referee around, being distraction enough for Jericho to take advantage. A quick three-count would award Jericho the title in a shocking upset. Penn State was rocking from what was happening.
The decision would be reversed as Triple H would use his power and affiliation with the McMahon family to get his championship back. It still was a moment that was unexpected, as well as a way to stick it to WCW, who never gave Jericho that chance.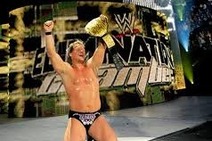 Chris Jericho, with this year's appearance, has been in a record seven Elimination Chamber matches. He also is the only man to eliminate 10 superstars inside Satan's Structure. However, Jericho had never won the match inside the Elimination Chamber.
That was, of course, until 2010. In the shadow of WrestleMania XXVI, Jericho would step into the chamber along with Rey Mysterio, John Morrison, R-Truth, CM Punk and The Undertaker, who was the World Heavyweight Champion at the time.
The match would come down to just Jericho and The Undertaker, who had suffered a burn earlier in the night from his own pyro accident.
As it seemed like The Undertaker was poised to win and move on to another WrestleMania match, Shawn Michaels appeared from under the chamber, lifting a grate to come inside the match. He would attack The Undertaker, allowing Jericho to win the world title. Michaels would get his wish of another WrestleMania match with The Undertaker in the process.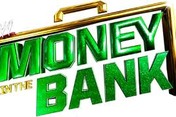 At least in storyline, we can thank Jericho for the idea of the Money in the Bank ladder match. A pretty innovative man with a ladder himself, Jericho is credited on-screen with the idea, giving it to Eric Bischoff to create at WrestleMania 21.
Jericho took part in the first-ever Money in the Bank, which was won by Edge. The match has now become an annual occurrence, branching into its own pay-per-view concept at one point, and has been a launching pad for up-and-coming stars. Superstars like Edge and CM Punk can owe their success in the world title pictures to their Money in the Bank victories.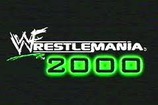 I absolutely love this match. It is so innovative, with all three men in the match being in such great condition on that night.
At the first WrestleMania not numbered in order since the original event, WrestleMania 2000 had a fatal four-way for the WWF Championship in the main event, a Hardcore battle royal and a triangle ladder match, which became the precursor for the TLC match.
The match in question for this list was for not just one title, but two titles. It was Kurt Angle, who had become Intercontinental and European Champion (known in slang as "Eurocontinental" Champion) defending both titles against two men, Chris Benoit and Chris Jericho.
The two titles would be defended in two separate falls. The first one was for the Intercontinental title, while the second was for the now-defunct European title.
Benoit would win the Intercontinental title in the first fall, while Jericho, in his first WrestleMania match, would win the European title. Angle, who came in as a double champion, would leave without a belt.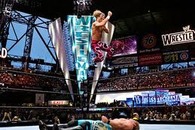 It was one of those forgotten WrestleMania matches on a great card. WrestleMania XIX had Kurt Angle facing Brock Lesnar, an actually competitive Women's Championship match and the final matchup at WrestleMania between The Rock and "Stone Cold" Steve Austin. It was easy to forget about Jericho facing "Mr. WrestleMania," Shawn Michaels.
It was the longest match of the night, spanning 22:33. Jericho and Michaels rocked the crowd in Seattle.
There were no gimmicks about this match. It was the story of Jericho, a fan of Michaels who was inspired by The Heartbreak Kid to become a superstar in professional wrestling. Not only was this coming full circle for Jericho, but it may end up being his greatest match in his career.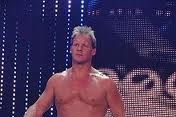 Name any of the 68 different men who have held the Intercontinental Championship. Among the greats is Jericho, but nobody has been Intercontinental Champion more times than him. Jericho became a nine-time champion on June 7, 2009, when he defeated Rey Mysterio in a No-Holds Barred match at Extreme Rules. No other champion had held the title more than six times, solidifying Jericho's spot in history.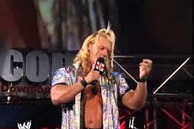 It all had to begin somewhere. For Chris Jericho, it all started in WWE on August 9, 1999. The Rock was speaking in the ring when the now-infamous "Countdown to the Millennium" clock was counting down to zero. On the other side of the clock, Jericho would be revealed, much to the appreciation of the Chicago crowd.
Jericho came in suggesting that he would be the savior for all of the WWE fans, saving them from boring storylines and matches that have been seen before. Needless to say, Jericho has always been a rather consistent man in improving both of those things.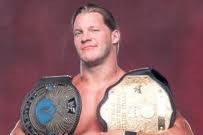 It's the ultimate accomplishment. As WWE combined their championship with the title from WCW, there was only one way to truly solve the predicament. A four-man tournament was held that would crown an undisputed champion. Essentially, each title had to be defended and then both titles were unified in one match that ended the night.
At Vengeance in December 2001, both titles were defended and then unified in three-straight matches. The first had WWE Champion "Stone Cold" Steve Austin defend successfully against Kurt Angle. After a 15-minute match, Austin had time to rest as Chris Jericho shocked The Rock to win the other title, known at that time as the World Championship.
A 19-minute match aside, Austin approached the ring to start the title unification immediately. The end of the night would ultimately belong to Jericho, who would find a way to defeat Austin and walk away as the first-ever undisputed Champion.
As much as some can say they are world champions, and few can say they were undisputed champions, only Chris Jericho can say that he was the first-ever undisputed Champion in history.