Daytona 500 Weather: NASCAR Smart to Push Postponed Race to Primetime
February 27, 2012

Todd Warshaw/Getty Images
Rain, rain go away—we want to race today.
For the first time in the Daytona 500's rich, 54-year history, the race was postponed due to inclement weather.
NASCAR moved the race to Monday hoping to run during the day, but Mother Nature wouldn't relent.
A primetime race won't be so bad though (via NASCARonFOX):
The 2012 #Daytona500 has been postponed this afternoon and is now scheduled to start at 7PM ET on FOX.

— FOX SPORTS: NASCAR (@NASCARONFOX) February 27, 2012
This could be a blessing in disguise.
If the race went off during the workday Monday it would seriously damage the amount of exposure it received. Now it'll get a primetime slot on a slow Monday night in the sports world.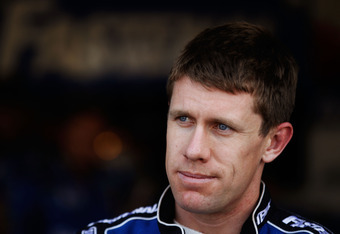 Streeter Lecka/Getty Images
The NBA is still off for All-Star break and there are only three college hoops games with a ranked team involved taking place.
What more could NASCAR ask for here?
Officials are desperate to get this race in before Tuesday and we can expect them to wait long into the night if necessary to get it done.
Carl Edwards, last year's Chase runner-up, is the pole-sitter.