5 Reasons Jason "Mayhem" Miller Deserved Another Shot in the UFC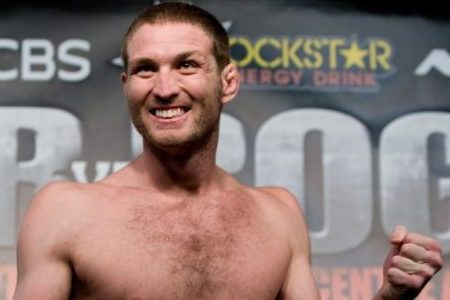 picture courtesy of fighters.com
Jason Miller is getting another chance to impress fans and his bosses when he fights C.B. Dollaway at UFC 146.
It may be his last chance.
Miller has only lost one fight in the Octagon in his current UFC run, but it was a terrible one-sided beatdown to Michael Bisping. Miller was able to get another fight, and based on Dollaway's recent record, it is a loser-leaves-town match.
Some may wonder why Miller is even getting this shot at redemption. While it isn't hard to see detractors points, he should get this one last opportunity to prove naysayers wrong.
Starting with...
Begin Slideshow

»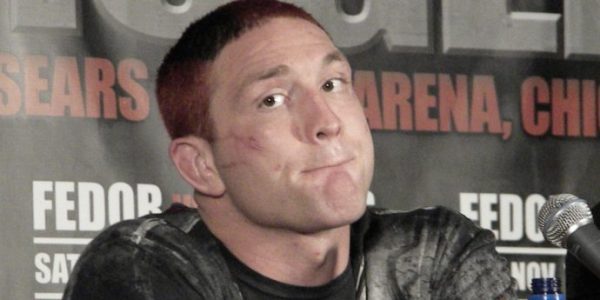 picture courtesy of fighters.com
Nobody is perfect. As much as writers tend to criticize fighters for their shortcomings, everybody fails.
It doesn't matter what your job is, you have failed to hit the mark at least once.
Miller has proven in the past that he is a better fighter then what fans saw. He isn't a young gun who never fought on a major stage before. He is someone who has fought Kazushi Sakuraba and Georges St-Pierre.
To be removed because he failed to win a fight, even if it was by a wide margin, isn't very forgiving.
Neither is MMA, but that doesn't mean Miller didn't deserve to get a second chance.
From hosting MTV's Bully Beat down to getting beat down on national TV, Jason Miller has made a name for himself. It hasn't always been in a light that hardcore MMA fans have enjoyed, but it worked.
He has done what few fighters have been able to do without the UFC. He pushed himself into the mainstream.
That kind of star power shouldn't be ignored lightly. While it doesn't give him a free pass in the UFC, it gave him a little more breathing room.
The Ultimate Fighter has gone from helping the contestants become stars to helping the coaches become famous.
In recent years, it has been easier to remember the antics between the leaders of each team than it is the man who won the competition.
Miller was already famous when he came onto the show. His personality and his prankster attitude probably didn't mesh with every fan, but it did get them to tune in. At one point, the show even scored 1.7 million viewers.
Getting rid of one of those coaches isn't unthinkable, but it is something that the UFC officials were probably averse to doing.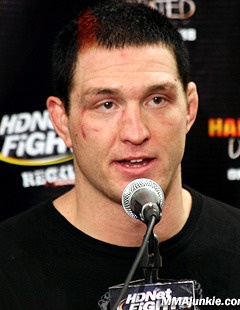 picture courtesy of mmajunkie.com
Unless a fighter doesn't even try to win a fight, one loss usually doesn't mean the end.
A second might end his time with the top MMA promotion, but one is stretching it. It wouldn't set a precedent for letting a fighter go because he lost one fight in the Octagon, but it would be one of the only times that it happened on such a high level.
Going from the main event of a TV card to the unemployment line would have been a bit much.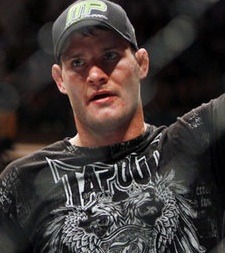 picture courtesy of heavy.com
It isn't like Miller lost to a no-name opponent. He lost to one of the better middleweights in the division.
If he had lost to a UFC newcomer then being cut from the roster would make a bit more sense. Instead, he lost to a man who may not be great but is better then most.
To cut him for failing to beat a fighter like that would have been strange. Unless there was a personal reason for the cut, there would have been no reason for it to take place.
Luckily for Miller, it didn't, and now, he has an opportunity to get back on track.
He just needs to make sure it happens because another loss and he will be on the outside looking in.