College Football Recruiting 2012: The Top Defensive Position Classes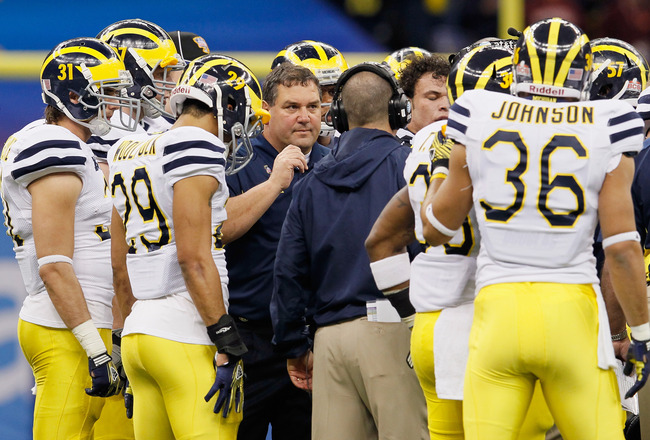 Kevin C. Cox/Getty Images
This is the second part in our "top position classes" series. As I mentioned on the offensive edition, I went back to gobble up and sort out the classes by position groups to see which school did the best at each position.
Here is the defensive edition of this two-part series, in which I'm going to give you the best defensive position recruiting classes. Who signed the best group of DBs? Which school has the best incoming class of defensive tackles?
Come see!
Defensive Backs: Alabama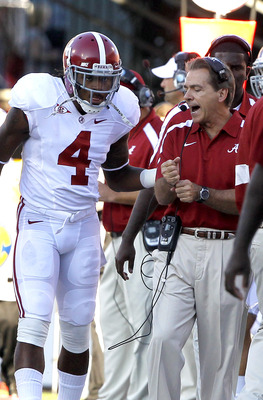 Butch Dill/Getty Images
I went back and forth with this one, as Florida's haul of Brian Poole, Marcus Maye and Rhaheim Ledbetter is a very good one. But 'Bama has two of the top 15 players overall as DBs and that's impressive.
Landon Collins looks like a future All-SEC SS and Eddie Williams has the same caliber of talent as a FS. Toss in the talents of cover corner Geno Smith, a top-100 overall player too, and you see why 'Bama takes the cake.
Linebackers: Michigan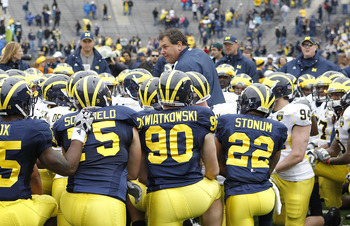 Leon Halip/Getty Images
This was an easy decision, as I've been saying Big Blue has the top LB class all year. The quartet of Joe Bolden, Kaleb Ringer, Royce Jenkins-Stone and James Ross is a phenomenal haul.
All four 'backers can flat-out ball. Tracking the run, stuffing run alleys, hawking ball carriers on the edges, playing with grit, toughness and instincts are the themes of this quartet.
Brady Hoke and Greg Mattison will have fun coaching up all four of these guys.
Defensive Tackles: Florida State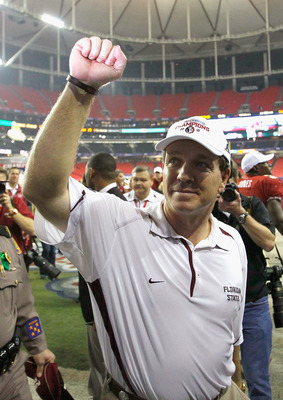 Kevin C. Cox/Getty Images
The Seminoles have the best DT class in the country. Eddie Goldman has a chance to be special in Tallahassee as the 6'4", 305-pounder is strong, explosive and quick.
Just Shanks is a naturally large-sized space-eater, with little snap quickness on a 6'4", 320-pound frame. Shanks can stop and stack blocks well and demand double-teams.
If Dalvon Stuckey wants it, the 6'3", 300-pounder has a high ceiling. He needs to rev up his motor and intensity more, but when he does, he makes a play.
Defensive Ends: Ohio State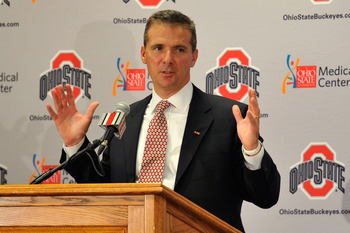 Jamie Sabau/Getty Images
Here was another no-brainer: The Buckeyes have the top DE class in the country for 2012.
When you sign Noah Spence, Adolphus Washington and Se'Von Pittman all in the same year, that's pretty darn good. Spence is a natural pass-rusher and viewed as the top pure pass-rusher in the 2012 class.
Washington is a 6'5", 255-pound DE that can man the strong side, stack blocks, shed and stuff the run on the edges while also menacing the passer well too. Pittman is a 6'4", lean, athletic DE that can jump on top of blocks and has a good burst.
Keep Reading