NBA All-Star Game 2012: 10 Greatest Moments in All-Star Game History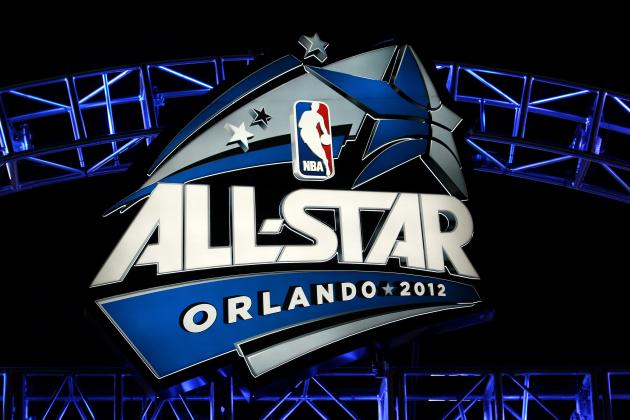 Ronald Martinez/Getty Images

Contrary to popular belief, most of the memorable moments from NBA's All-Star Weekend come from the actual Sunday evening game rather than the activities that take place on Saturday night.
With the meaningless meaningfulness of the MLB All-Star Game, and the perennial disappointment that is the NFL Pro Bowl, the NBA All-Star Game continues to prove that it is the most entertaining of all of the all-star spectacles in American professional sports.
Here are 10 moments that prove it.
Begin Slideshow

»
Shaq united with one of "America's Best Dance Crews" to provide one of the most memorable starting line-up introductions in all-star game history.
The Big Diesel had moves!
In MJ's first all-star game back after his first retirement, he decided to show the world more of Penny Hardaway.
In 1997 the two teamed up to help Dikembe release his inner Mutombo. Watch here.
Shaq, guarded by Mehmet Okur, channeled his inner Tim Hardaway and attempted his version of the "killer crossover."
Not sure whether he was trying to initiate right or left, but the resulting jumper was just as hilarious as the move it originated from.
A potential Jordan game-winning jumper in overtime was ruined by a dumb foul by East teammate Jermaine O'Neal during a Kobe Bryant three-point attempt with a second left.
Jordan scored 20 points during his all-star swan song, but the real highlight of this game was the jersey dress Mariah Carey wore during her halftime tribute to "His Airness."
This was the 50th anniversary of the NBA, so the league unveiled it's list of it's 50 greatest players and gathered all the living players together at halftime of the 1997 game.
A truly monumental moment.
This might even be the best game measured by pure competition on the court. The East was down by 21 points with nine minutes left to play, when eventual MVP Allen Iverson sparked a comeback scoring 15 of his 25 points in the fourth quarter, leading the East to victory.
Imagine that: defense in an all-star game.
A younger, and from the looks of things, a not-so-wise Kobe Bryant took it upon himself to challenge Michael Jordan. The Young Mamba soon learned, like so many others, that Mike never shies away from a challenge.
There is no better way to describe this performance, than to just let the video play.
Its a shame the world lost this talent a mere 14 months later.
In an All-Star Weekend that featured Larry Bird winning the Three-Point Shootout, and Jordan and Dominique Wilkins dueling for the slam dunk title, it was fittingly capped off by one of the greatest in-game performances of all-time.
Michael Jordan picked up MVP honors with this stat line:
40 points, 8 rebounds, 3 assists, and 4 blocks.
Let me repeat, this was only an all-star game. Wow!
Despite protests from other players, Magic Johnson returned for a one night only engagement 3 months after telling the world he was HIV positive.
In the first All-Star Game held in the Magic Kingdom, Magic shined. He put on a dazzling show and won MVP honors in the process.