3 Simple Moves to Return the Lakers to Championship Form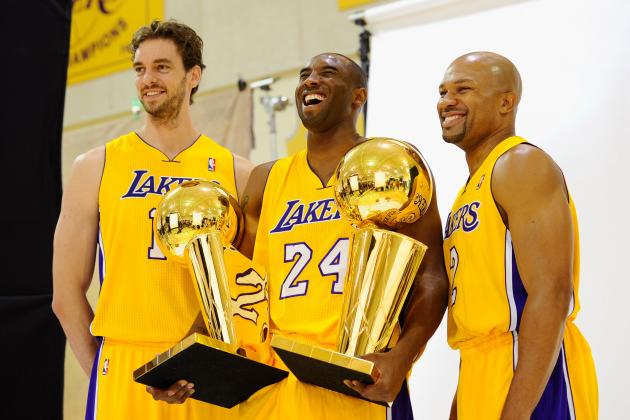 Kevork Djansezian/Getty Images

The Los Angeles Lakers don't need a blockbuster trade.
Despite frantic cries from those who call themselves part of the Laker Nation and the media, the Lakers as currently built don't need a drastic move. The team simply needs some tweaks.
The Lakers can boast gaudy numbers in some categories, such as being first in the league in rebounding. However, there are huge gaps that need to be filled, and moves must be made before the NBA's March 15th trade deadline.
Pau Gasol doesn't need to be traded. Andrew Bynum, having an All-Star-caliber season, certainly shouldn't be traded.
Small changes are the way to return to the good old days of being a championship-caliber team, and the next few slides will overview these possible moves.
Begin Slideshow

»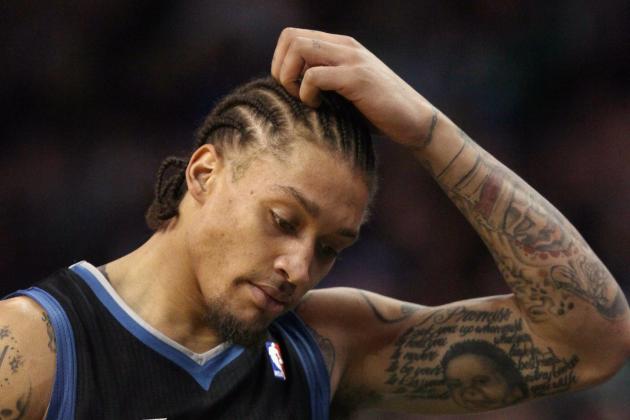 Elsa/Getty Images

Outside of Kobe, Gasol and Bynum, the Lakers struggle mightily to get the ball into the hoop.
The Minnesota Timberwolves' Michael Beasley could easily help that.
The fourth-year forward is extremely talented, and although he can be a bit of a ball-stopper, he does shoot the ball well. His career scoring average is 15.9 PPG, notwithstanding this year, which would be extremely helpful for the Lakers.
In addition to offensive prowess, Beasley would bring some much-needed energy and youthful tenacity on the court, which the Lakers sorely lack.
There are reports of character issues, but with consummate professionals in Kobe and Pau in the locker room, his ability to act out would be minimal.
A plus side of this deal is that he, most likely, won't be too hard to pry away from the Wolves. Due to injuries and a crowded forward rotation, Beasley's playing time has dropped substantially. He doesn't seem to be too thrilled with this, and Minnesota has made it evident Beasley is not part of their long-term future.
If the Lakers throw a draft pick or two at the pick-hungry Timberwolves, Beasley could bring instant offense to the poor SF spot the Lakeshow currently possesses.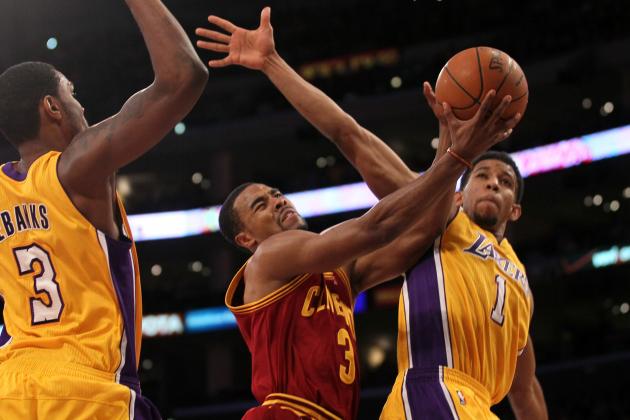 Stephen Dunn/Getty Images

Derek Fisher and Steve Blake are the second-worst point guard rotation in The Association.
That simply is not good enough for a team hoping to contend.
What the Los Angeles Lakers need at the point guard spot is not a superstar. While it would be nice to have a Deron Williams type of player to run the floor, this would involve giving up a pillar like Pau Gasol. That would be a poor decision.
Ramon Sessions, Raymond Felton, D.J. Augustin. In that order, these are three athletic, young point guards that are available to the Lakers. None are stars, but each would do a serviceable job facilitating the offense at Staples Center.
The Lakers need someone young to be able to defend this increasingly point guard-driven league, move the rock and set up scoring opportunities for the Lakers' big three.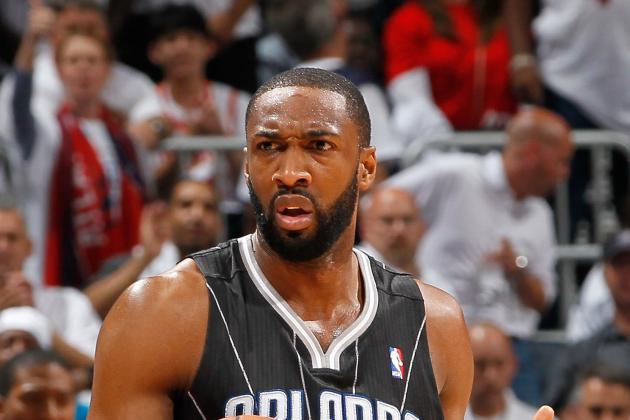 Kevin C. Cox/Getty Images

The Lakers have a terrible bench.
No matter the combination of players out there, there is seemingly glaring deficiencies. Troy Murphy is a talented scorer, but saying he is below average at defense is generous. Drew Goudelock looks to be a good prospect, but his shooting percentage leaves a bit to be desired.
Signing or trading for some solid role players is a necessity if the Lakers wish to compete in the tough Western Conference against teams such as the uber-talented Thunder.
Rasheed Wallace's name has popped up in the past couple days, rumored to be coming out of retirement to sign with the Lakers. While this certainly increases the average age of the team, this isn't a bad move. If anything, Wallace can bring some tough defense and hustle out on the court, both of which seem to be missing with the current bench rotation.
Gilbert Arenas is another name that has been swirling in Laker land rumors, and a signing of Gilbert could prove to be beneficial. While Agent Zero isn't the player he once was, he could bring some energy and instant offense off the bench at either the PG or SG spot.
These names are two examples of moves that Los Angeles management needs to make to stay relevant in the West, as the bench is pitiful in its current state.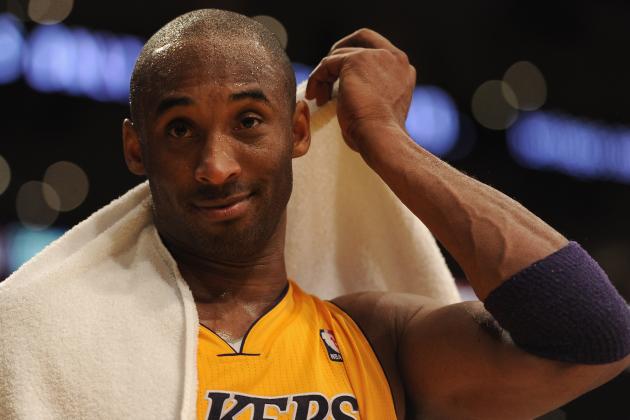 Harry How/Getty Images
Kupchak, make Kobe happy.
The Lakers are on the verge of contention, and only a few minor tweaks need to be made to return among the ranks of NBA royalty once again. The Lakers should not blow up this team, as the three pillars of Kobe, Pau and Drew are among the league's best players in their respective positions.
Make some minor moves, and the Lakers can be great again. The proud Los Angeles ball club is not used to middling in mediocrity, and the team shouldn't if they simply make some smart moves.
Hopefully, the front office can organize itself and save face by making trades before the deadline, and if they do, we could see the Lakeshow competing for another NBA championship come June.