Fantasy Baseball 2012: 10 Reasons LA Dodgers' Matt Kemp Is This Year's Best Pick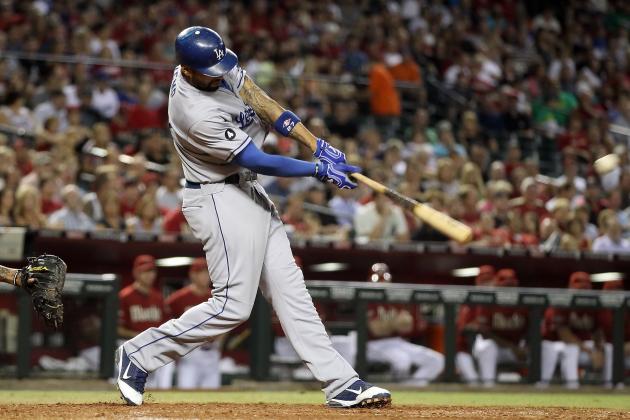 Christian Petersen/Getty Images

You may be tempted to draft Albert Pujols or Prince Fielder with the first pick in your fantasy baseball league, but Matt Kemp is undoubtedly this year's best pick.
I wouldn't blame you for taking Pujols or Fielder with your top pick but a lot of fantasy players underestimated Kemp last season and he ended up having a breakout year.
Fielder and Pujols will be taking their first hacks against American League pitching in 2012 and while it's safe to say they will both be productive with their new teams, I wouldn't be surprised if their numbers took a hit.
Here are 10 reasons Kemp is worthy of your top fantasy pick in 2012.
Begin Slideshow

»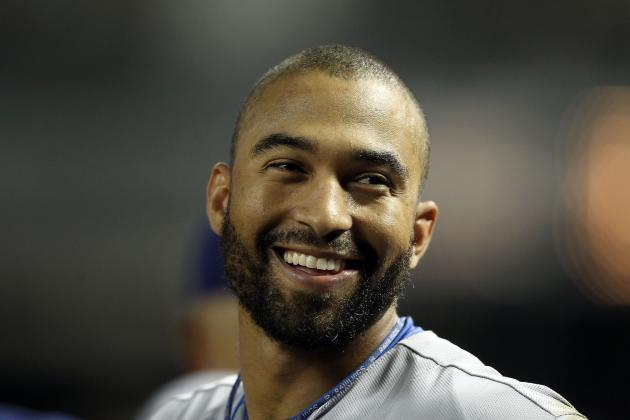 Christian Petersen/Getty Images

Being that fantasy baseball is based on an individual's numbers rather than a team, Kemp is going to be the everything guy for the Los Angeles Dodgers.
L.A.'s offense will revolve around Kemp next season and being in that role will force another big year out of him. If Kemp struggles individually, so will the Dodgers.
Pujols and Fielder are going to have help in their respective lineups; their individual numbers could be overshadowed by teammates.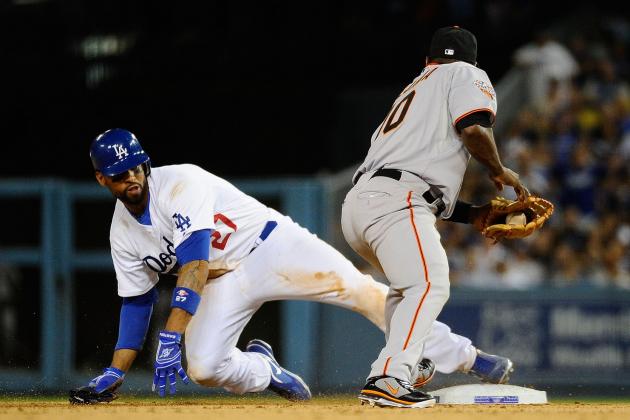 Kevork Djansezian/Getty Images

A single home run prevented Kemp from joining baseball's rare 40-40 club last season, but that didn't stop him from predicting 50-50 in 2012.
Even if Kemp doesn't hit his goal and comes a few home runs or stolen bases shy, he's still going to have a big fantasy year.
If Kemp does make good on his prediction, then fantasy owners will reap the fruits of his labor.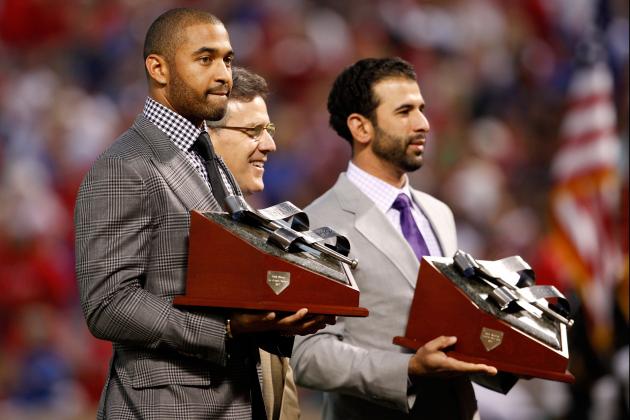 Tom Pennington/Getty Images

Kemp's 39 home runs earned him the National League home run title in 2011. I have a feeling he's going to repeat in 2012.
Kemp is a threat to go deep every game—sometimes more than once—and those multiple home run point totals can get you out of a hole quick when the rest of your team doesn't doesn't do too hot.
Now that Kemp has gotten a taste of being the NL home run king, he's not going to give up the title so easily.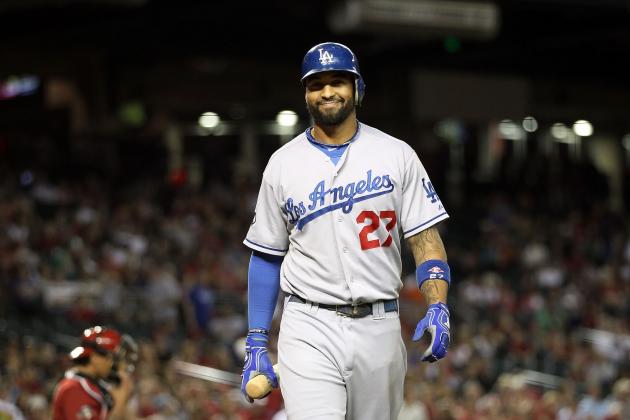 Christian Petersen/Getty Images

Two years ago, Kemp racked up a career high 170 strikeouts. Last season, he saw the ball a little better and kept them down to 159.
Now that Kemp is a little more seasoned, I expect him to make the most out of his at-bats instead of coming away empty-handed so much.
159 strikeouts is a lot and if you think about it, some of those strikeouts could have added to his already monster numbers.
Pujols only struck out 65 times last season and he only managed to hit 37 home runs. If Kemp can keep his strikeout number low, he could have an even bigger season. Just something to think about.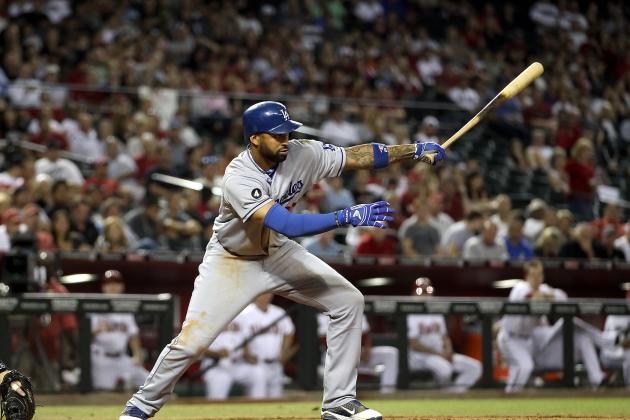 Christian Petersen/Getty Images

Last season, Kemp made his way to the plate 602 times and he should see even more time at the plate in 2012.
Making use of those at-bats will be most important, but more plate appearances means more opportunities to boost stats.
To put things in perspective, Jose Bautista led the league in home runs with 43 but only visited the plate 513 times.
Kemp is obviously getting the chances to hit, but he needs to get value out of those at-bats.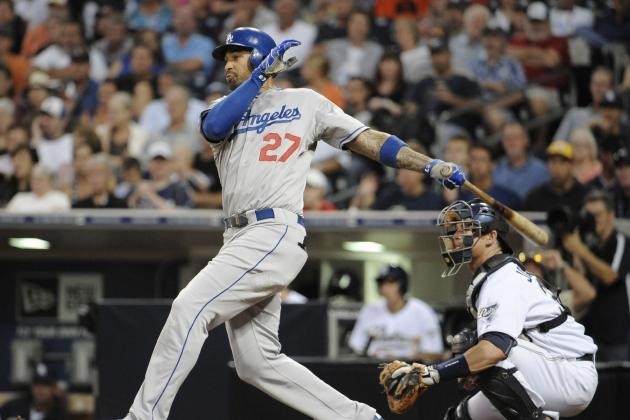 Denis Poroy/Getty Images

Kemp was an RBI machine last season with his league-leading 126. That stat combined with his home runs makes him a valuable asset.
The next leader in RBIs was Fielder with 120 and Curtis Granderson with 119. Both guys had great home run seasons but there was still a gap between them and Kemp.
Bringing teammates to home plate will do wonders on the scoreboard and for your fantasy team.
Greg Fiume/Getty Images

For a big slugger, Kemp runs the bases exceptionally well and his 115 runs give owners another reason to make him their top pick.
Kemp is a great hitter, but the fact that he gives you points with his baserunning is another plus. The Dodgers offense will definitely struggle to bring Kemp home, but that won't stop him from trying.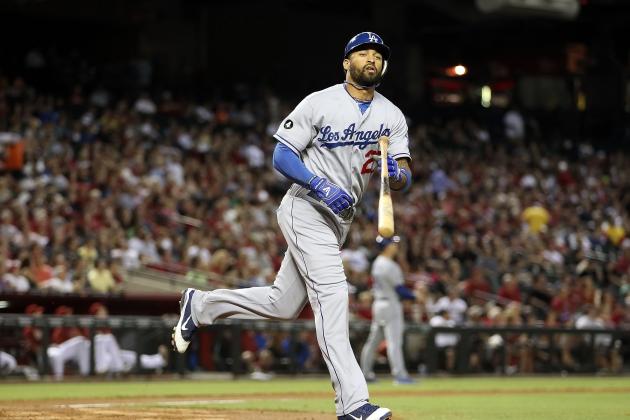 Christian Petersen/Getty Images

Kemp isn't limited to home runs by any means; he's actually a very well-rounded hitter.
Kemp had 195 hits last season, including 33 doubles and a .324 batting average. It's easy to mistake his high number of strikeouts as a trigger-happy hitter looking for the long bomb, but Kemp does try to hit for average.
With six years of experience now under his belt, I expect Kemp to have a smaller strike zone in 2012.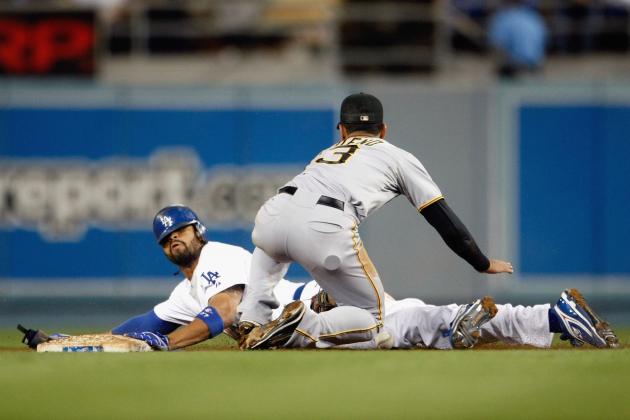 Jeff Gross/Getty Images

Kemp isn't just a threat at the plate. Once he reaches base, he's just as dangerous as a base stealer.
Combine those 40 stolen bases with a .399 on-base percentage and you have a serious contender for the NL stolen base title next season.
It's one thing to have a player on your fantasy team with big bat, but having an added base stealer in that same player makes Kemp a solid pickup.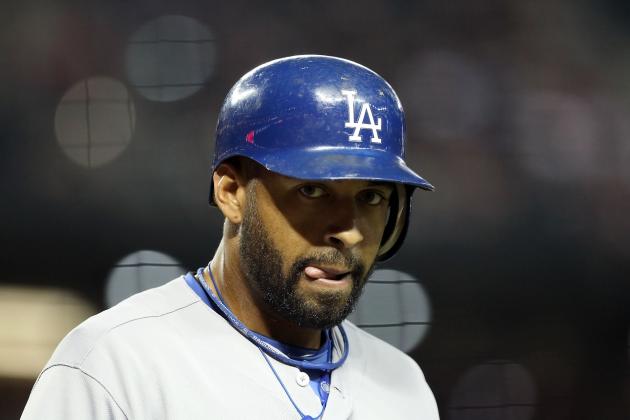 Christian Petersen/Getty Images

There's no player in baseball who is the complete package deal like Matt Kemp is right now. The guy hits for a great average, power and he's a threat on the base paths.
You could take Pujols, Fielder or Cabrera with your top pick and possibly get more home runs or RBIs, but none of those guys are capable of being the triple threat that Kemp is. Drafting Kemp with the first pick gives you more than power on your team.
Players missed out on Kemp last season and I'm pretty sure they won't be allowing that to happen again.