Norwich City vs. Manchester United: 7 Things We Learned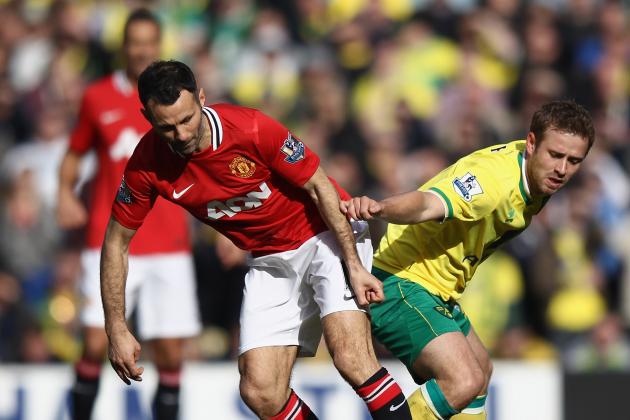 Bryn Lennon/Getty Images

"It's squeaky bum time." The wily Old Knight from Scotland got it quite right when he first coined the phrase back in the 1990s.
If Manchester City were watching this, they would have surely gotten one clear message. This title race is not over till the last minute of the last day of the season.
For a Manchester United fan, this was a day when our hearts were in our mouths, but eventually we could breathe and heave a huge sigh of relief and roar our side on to victory.
Here's what we learned from today's fixture.
Begin Slideshow

»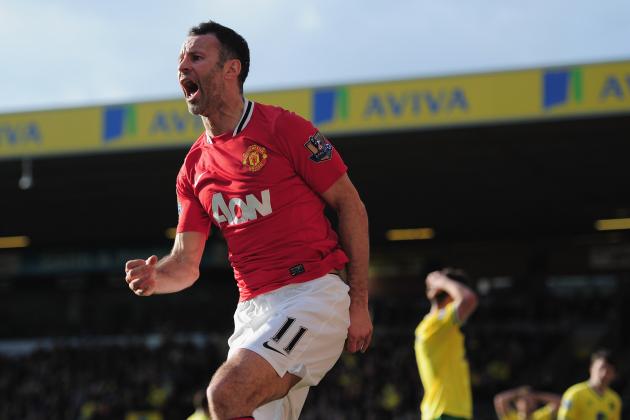 Jamie McDonald/Getty Images

Superlatives cannot describe the flying Welshman.
He's got the eye for goal and has scored in every single season of the Barclays Premier League.
There's been praise all around for Ryan Giggs, and he justified why he deserves every bit of it.
He's also 38 and is going to be in the squad for the next season as well.
Apart from all the praise we can give to him, it's very surprising to see someone at such an age play at such a high and uncompromising level.
The Barclays Premier League is by far the toughest in the world, and Ryan Giggs is a perfect example to youngsters of how one can succeed and continue performing at a high level. What a man.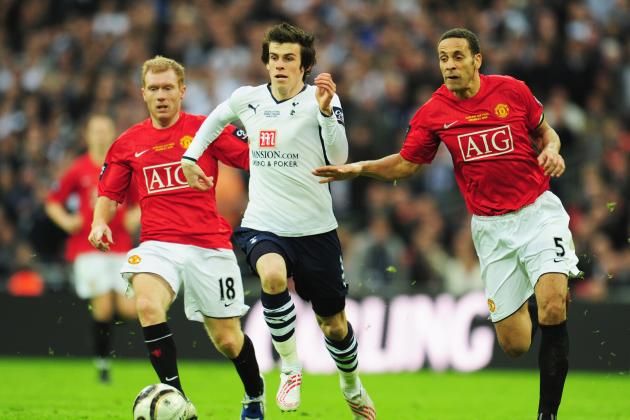 Mike Hewitt/Getty Images

Critics will be out with their knives on Sir Alex Ferguson—especially over fielding three players over the age of 30—but tonight's performance and result would put such issues to bed.
Apart from a 38-year-old Welshman, there were two Englishmen on the wrong side of 30—Paul Scholes aged 37 and Rio Ferdinand aged 33.
Both of them played head above shoulders in the match today and displayed a great sense of maturity.
Norwich City is by no means an easy place to visit. Their manager Paul Lambert is an excellent tactician who can confound even the best of sides.
Chelsea were held to a draw against the Canaries, and the 30-plus triumvirate of Manchester United showed how to take their chances against a side that works its socks off day in and day out.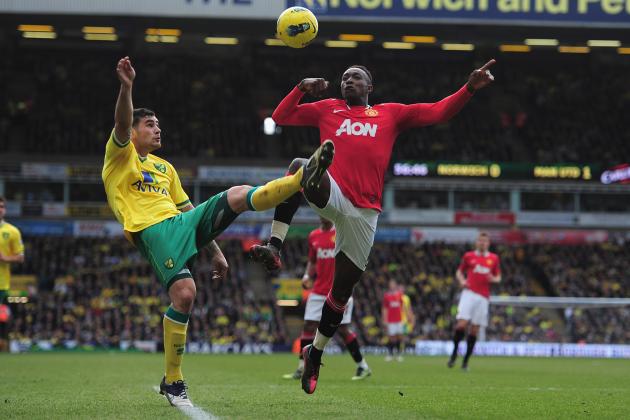 Jamie McDonald/Getty Images

Some of the play in the final third by Manchester United was sublime.
They were cutting Norwich open at will but were unable to take their chances and make the most of them.
Most notable of the misses were those of Danny Welbeck, at first having drawn a fine save from John Ruddy, later almost beating Ruddy with a dink only to be cleared by Zak Whitbread, and later missing a gilt-edged chance after Norwich had equalised.
While Luis Nani and Ashley Young have both chalked up another assist to their name, Nani's performance by far was disappointing.
After providing an assist for the first goal of the game, he trailed off and couldn't beat his man, nor could he exert his influence on the game.
Ashley Young helped close the game toward the end, and the former Villan had provided the match-winner for the evening.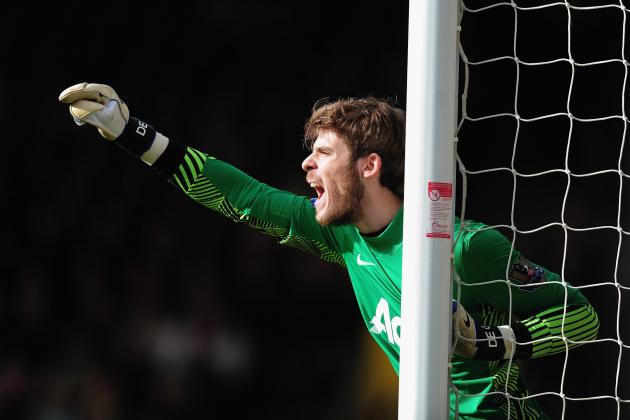 Jamie McDonald/Getty Images

Coming into this game, Norwich City had scored the most headed goals and had converted the most crosses in the league.
Steve Morrison's absence meant that David de Gea's task was slightly easier, but Grant Holt and Simeon Jackson were more than a handful.
The young Spaniard showed why he deserves the No. 1 mantle at Old Trafford by pulling off some amazing reflex saves.
He was Peter Schmeichel-esque, as the save off Grant Holt's flying header, Aaron Wilbraham's stinger and Anthony Pilkington's effort early on in the match showed why he deserved his teammates' praise.
He couldn't have done anything about Holt's equaliser, but he showed why United paid top money for him. For me, he's the Man of The Match.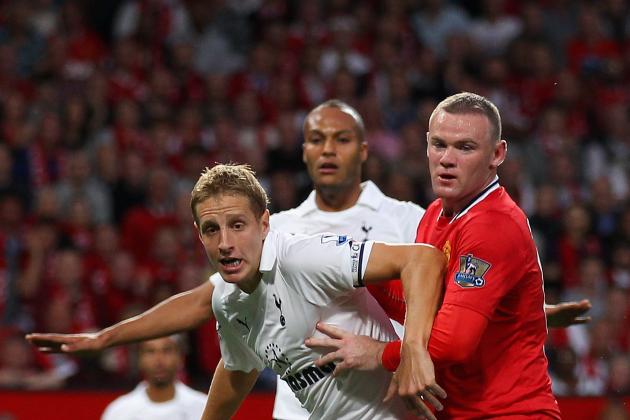 Alex Livesey/Getty Images

If Carrow Road was considered a potential banana peel for Manchester United, White Hart Lane awaits the Red Devils in next week's Super-Sunday match.
United defended valiantly the last time the two sides met at White Hart Lane to escape with a point thanks to some heroics from Vidic and Van der Sar, but neither of them are present for the trip this time.
United would be hoping to have Wayne Rooney back for this acid test, and perhaps the good news for the Red Devils is that Scott Parker will be absent from this match.
United have a good record against Tottenham Hotspurs and drew the last time the two sides met in London, but nothing less than a win would do for them, as they are already two points away from pole position.
Jamie McDonald/Getty Images

Against Chelsea, they clawed their way back from three goals down.
They've lost only one match on the road this season, which was against Newcastle United, and they have drawn only once away from home, which was against Stoke City.
Old Trafford may not be the fortress it was last season, but United are slowly mastering the narrow grinding victories of away-days and are far from finished.
Since a lot of Liverpool FC fans keep carping about how they've been unbeaten at home in all competitions, here's a statistic to quieten them a bit. In the 2010-11 season, United dropped only a measly two points at home in the league and had secured 55 points out of a possible 57. They hadn't lost even in cup competitions at Old Trafford, and are once again proving that if they can't get a result at home, then they can do it away from home.
Sir Alex Ferguson knows the importance of three points away from home, and even the players know the importance of this victory. "Squeaky-bum time" it is.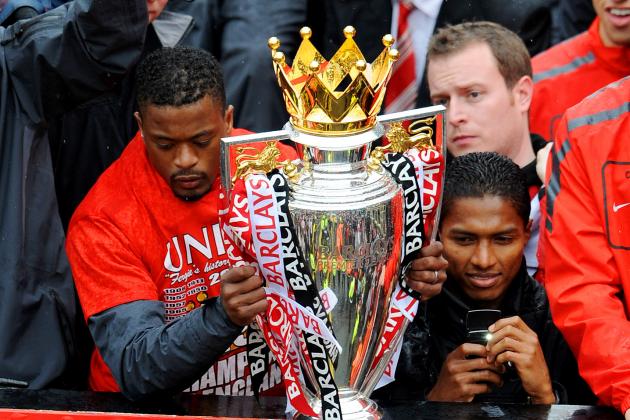 Clint Hughes/Getty Images

Like last season, this season is about who blinks first or who unravels first.
Manchester City are in the lead and Manchester United are close on their heels, but tough trips await both the Mancunian sides.
While City are yet to go to Stoke City, United is yet to play against Blackburn Rovers at Ewood Park, a fixture where Manchester United comes out either second best or escapes with a point at the most.
Like last season, the direction in which the title will be headed this season will be decided on the 30th of April, unless either of the sides unravel so much that they drop out of the running.
Feel free to add any criticisms/comments. Glory Glory Man United!