4 Most Underrated Stars in WWE Today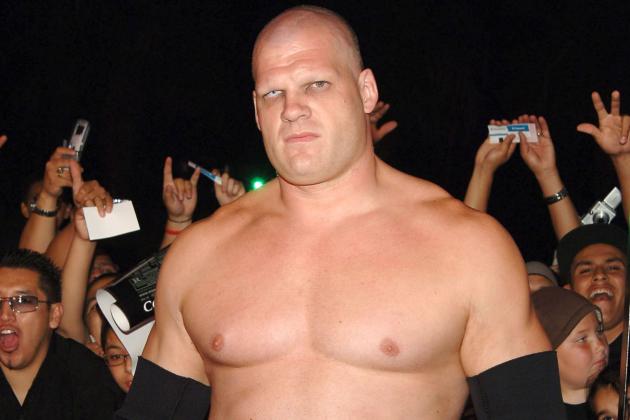 John Sciulli/Getty Images

In my last article, 4 Most Overrated Wrestlers Of All Time, I got some rather negative feedback.
Now, I believe things good or bad should be evened out in the long run. And if I didn't write this article, I would be considered a hypocrite.
So here are the 4 Most Underrated Superstars in WWE History.
Begin Slideshow

»
I know he's a low-carder who's only on TV for squash matches and battle royals.
But he's damn good.
Like I said in my first article, 10 Superstars Superstars Who Deserve A Midcard Push, he's the most underrated superstar in WWE today.
Seriously, watch the match to the left and tell me he doesn't deserve a push.
And if you think that's good, just listen to his mic work.
This man has been overlooked for so long. Too long for his size to talent ratio.
He's been in three high profile feuds—and counting—throughout his WWE career, and it's an insult. He is the second most talented big man in WWE history, besides Undertaker—who can top 'Taker?
He's been World Champ twice. Twice. He should, at the very least, be a six-time World Champion.
He has a record a mile long with Rumble eliminations, Intercontinental and Tag Team Title wins.
But with the record of only two World Title wins, he'll always be overlooked.
Christian is a technical mastermind. A tag team legend. A bona fide Hall of Fame shoo-in. A two-time World Heavyweight Champion.
Captain Charisma is one of the greatest and most overlooked wrestlers of all time.
But sadly, will mainly be looked at as Edge's old tag team partner.
This man will never, ever, get the credit he deserves.
He sacrificed every fiber of his being for 20 years; an immense amount of pain constantly runs through his body.
He can't lift his right leg because of so much hip damage. And he didn't do it for fame. He didn't do it for money.
He did it for the people.
As Mankind, he was a lonely sociopath with his best friend, an old sock.
As Dude Love, he was noted as the original Funkasaurus, making sure everything was gerooovey—or "groovy", in layman's terms.
As Cactus Jack, he was a hardcore, no pain no gain kind of guy who would do anything to ensure a victory.
All three were hard working, humble, tough men.
One World Title per persona? That is not enough. 10 isn't enough. 100 isn't enough.
No amount of World Title wins is befitting a man of his stature.
Mick Foley is, has and always will be the most underrated superstar of all-time.