UFC 144 Fight Card: Questions We Have About Mark Hunt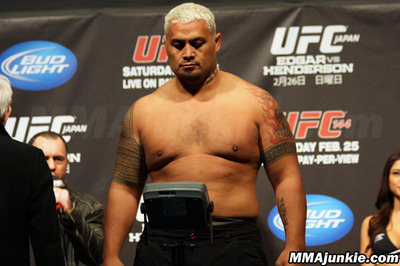 Before coming to the UFC, Mark Hunt was a PRIDE fighter on a terrible losing streak. Due to his contract specifications, Hunt was able to leverage his way into the UFC. Currently on a two-fight win streak in the Octagon, it looks like Hunt has taken his career path into his own hands and is ready to show the world what he is really capable of.
We know that Hunt is a powerhouse striker, but there are a lot of things that we don't know. These are the burning questions that we have for Mark Hunt going into his UFC 144 affair with Cheick Kongo.
Begin Slideshow

»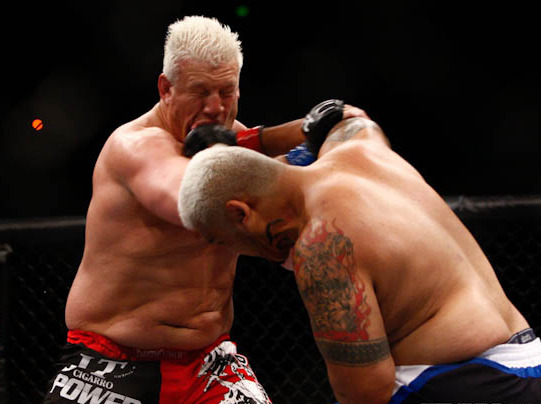 This is a silly question. With his fantastic power and excellent counter strikes, Mark Hunt can knock out anybody on the planet. The better question is, will he be able to get past the defenses of the enormous Frenchman?
The blueprint to knockout Kongo has already been written by a fellow K1 kickboxer, but even Pat Barry, although he came within inches of doing so, was unable to obtain the stoppage win.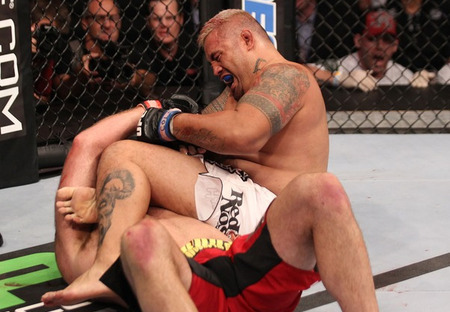 Mark Hunt has a stand-up advantage against most heavyweights due to his incredible power, well-timed counters and unflinching chin. However, in his bout with wrestler Ben Rothwell, Hunt adopted a game plan that included a take-you-down-before-you-take-me-down mentality. I think the answer to this question lies in whether or not Hunt believes Cheick is willing to stand.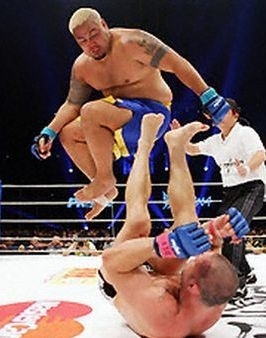 Denver, Colorado has made plenty of men look like their cardio needs drastic improvement. In Mark's last bout, he spent the majority of his 15-minute contest grappling with a wrestler. High altitude plus heavy time of the mat is a cardio nightmare for any fighter.
Do we blame it on the location? Or was Hunt not prepared for a three-round contest that would test him so much?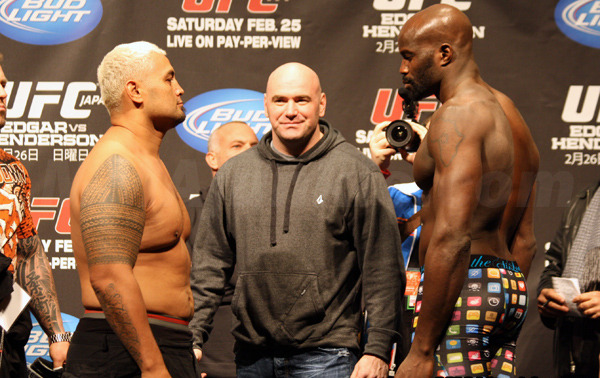 Any time that two men train together, be it for a week or six years, a bond is formed.
You earn respect for your training partners and you learn things about them that you wouldn't learn otherwise. How much power does he have? What areas does he have an advantage on me?
Leading up to their UFC 135 bouts, Rampage Jackson and Mark Hunt called in Cheick Kongo as a training partner to aid them in preparing.
Does the new Mark Hunt have a chance of making a run at the UFC heavyweight championship? When he debuted in September of 2010, Hunt was on a five-fight losing streak and then lost his sixth to Sean McCorkle.
Since that bout, the Super Samoan has shut down wrestlers in Chris Tuchscherer and Ben Rothwell in back-to-back fights, stopping Tuchscherer with a vicious uppercut and beating Rothwell in his own game. A win over Cheick Kongo is impressive, but if it's capping off a three-fight win streak, we've got an unexpected title contender on our hands.
How would Hunt fare in a division with strikers like Junior dos Santos and fellow K-1 Grand Prix champion Alistair Overeem?