10 19th-Century Major League Baseball Players Who Should Be Hall of Famers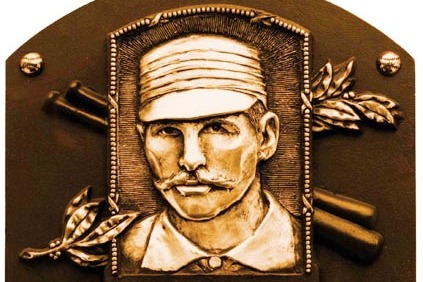 Major League Baseball has been in existence since the Ulysses S. Grant administration, but some of its earliest great players still wallow in anonymity. A 19th-century player has not been inducted into the Hall of Fame since Bid McPhee in 2000, and most players of the era have yet to even see a ballot.
Just because they haven't been elected doesn't mean they aren't worthy of the honor.
There were many players who played an important role in being quality producers for a sport that was still gaining in popularity and had yet to be firmly established. In a time when playing professional sports was looked down upon, these men endured low salaries and horrendous playing conditions to play the game they loved. Most of the time, they couldn't be sure the league they played in would even exist the following season.
There were five different "Major League" baseball leagues in the 19th century, only one of which survived to see 1900.
These men deserve at least a look from the BBWAA. Their numbers may not perfectly hold up in comparison with today's sluggers, but you might be surprised what you find when you look at some of the feats most 19th-century players considered commonplace.
Throughout this slideshow I will be referencing each player's Black Ink and Gray Ink scores. Both the Black Ink and Gray Ink tests can be used to evaluate a player's worthiness of Hall of Fame induction, but it is important to remember that these numbers are an examination tool, not the total determinant of a player's worth.
Here are 10 players who deserve a much more thorough examination by Major League Baseball.
Begin Slideshow

»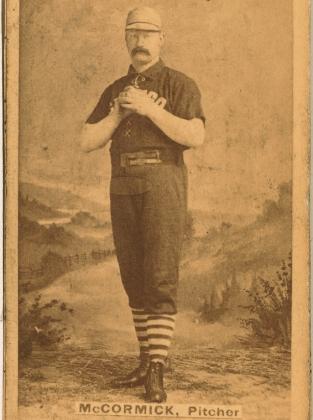 One of the most dominating pitchers of the early 1880s in the National League, Jim McCormick compiled a record of 265-214 with a sparkling ERA of 2.43 in 10 Major League seasons. He led the league twice in both wins and ERA, and he is third all-time in wins for a pitcher not in the Hall of Fame (behind two other players on this list).
McCormick's greatest season was in 1880, when he led the National League in wins with 45, complete games with 74, and innings with 657. He also had a remarkable run in the ill-fated Union Association in 1884, posting a 21-3 record with a 1.54 ERA in less than half a season with the league in its only campaign.
McCormick has a Black Ink score of 40, the average score for a Hall of Fame pitcher, and a Gray Ink score of 225, above the average score for a Hall of Fame pitcher.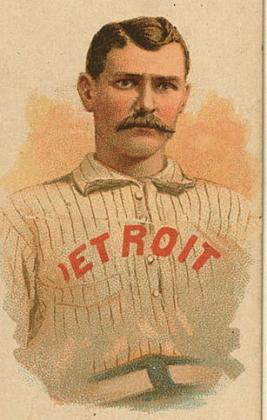 Charlie Bennett was one of the greatest catchers of the 19th century for many reasons, including his slugging ability, his defensive prowess, his extremely long career for a catcher of his era, and his invention of the chest protector. Bennett led the Detroit Wolverines in slugging percentage in the first four years of the team's existence, something very rare for a catcher at the time. Bennett also led the National League in fielding percentage seven times in his 14-year career. His career might have been even longer if he had not lost both of his legs in an 1894 train accident.
Bennett's best season was in 1881, when he batted .301 with 51 RBIs and the National League lead in both putouts and fielding percentage.
Bennett's Black Ink and Gray Ink scores aren't even close to the scores of average Hall of Famers, but neither test takes into account Bennett's fielding prowess (or his invention of the chest protector for that matter).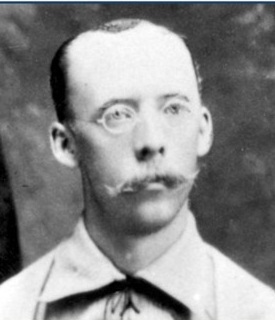 While his older brother Deacon was the better player in the family, Will "Whoop-la" White in his own right made a significant impact on 19th-century baseball. The first professional baseball player to wear glasses, White pitched 10 seasons of big-league ball, eight of them with the Cincinnati Reds. His career totals include a record of 229-166 and an ERA of 2.28.
In 1879, his best season, White pitched in 76 games. This is not particularly remarkable except in noting that he completed 75 of them for a measly total of 680 innings. He also had an ERA of 1.99.
White's Black Ink score is 30 and his Gray Ink score is 161. Both are slightly below the scores of average Hall of Fame pitchers.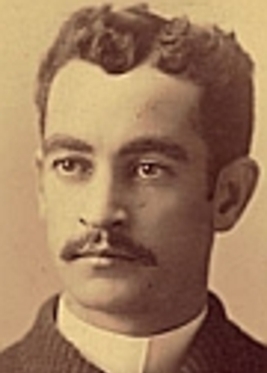 One of the most handsome players in history, Tony Mullane would be a 300-game winner if he had not been suspended for the 1885 season. Mullane's totals include a record of 284-220 with a 3.05 ERA and 1803 strikeouts in 13 seasons in the Majors. His win total is second all-time among players not enshrined in Cooperstown.
Mullane is remembered not just for his performance, but also for his good looks. Nicknamed "The Apollo of the Box", Mullane often had "Ladies' Day" events scheduled around the days he would pitch.
While he was consistent throughout most of his career, Mullane's 1883 season could be considered his best. He notched 35 wins (third in the league) with a 2.19 ERA and 191 strikeouts (also third in the league).
Mullane's Black Ink score is 28, which is below the average score of a pitcher in Cooperstown, but his Gray Ink score of 198 is above that of the average Hall of Fame pitcher.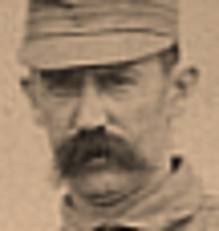 While not nearly as attractive as Tony Mullane (or as well-photographed), Bobby Mathews bests Mullane for the title of most wins in the Major Leagues without being inducted into the Hall of Fame. In his 15-year career, Mathews posted a 297-248 record with a 2.86 ERA. He was one of the premier strikeout pitchers in the National Association, leading the league in Ks three out of its five years.
Mathews literally started Major League Baseball, pitching the first game in National Association history in 1871 (he pitched a shutout). His best season would come three years later, when he won 42 games with a 1.90 ERA and a league-leading 101 strikeouts in 1874.
Mathews' Black Ink score of 30 is below the average score of a Hall of Fame pitcher. His Gray Ink score of 286, however, is over 100 points higher than the average score of an enshrined pitcher.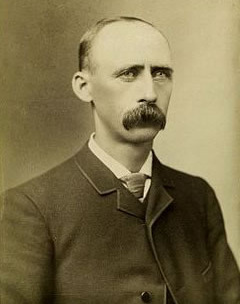 The better of the two White brothers, Deacon White finished his 20-year career with a .312 batting average and 2067 hits. His total of 2067 hits does not seem particularly impressive until you look at the number of games in a 19th-century season. Deacon only played more than 100 games three times over his full 20 seasons as a player. And considering the fact that he played much of his career as a bare-handed catcher, his longevity is even more impressive.
Deacon was a three-time league leader in RBIs and a two-time leader in hits, and his best season was in 1877, when he compiled a .387 batting average, a .545 slugging percentage, 49 RBI, 103 hits, and 11 triples, all of which led the National League.
Deacon's Black Ink score of 28 and his Gray Ink score of 180 both beat the average scores of Hall of Fame batters.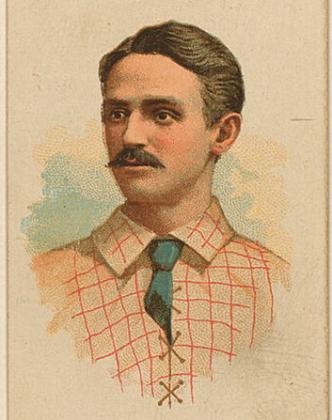 "Parisian" Bob Caruthers was downright filthy in the mid-1880s. Caruthers finished his 10-year career with a 218-99 record (the only pitcher in Major League history with 200 wins and fewer than 100 losses) and a 2.83 ERA. His career winning percentage of .688 is third all-time among players with at least 300 decisions behind only Al Spalding and Whitey Ford. He also was a fantastic hitter, leading the American Association in on-base percentage in 1886, making him arguably the 19th-century's greatest dual threat.
Caruthers' best season as a pitcher was in 1885, when he won 40 games with a 2.17 ERA for a St. Louis Browns team that would go on to the 19th century's incarnation of the World Series. The Browns (from the American Association) tied Cap Anson's Chicago White Stockings (from the National League) three games apiece, but would win the following World Series four games to two. Caruthers pitched in 18 World Series games in his career, earning a 7-8 record but with a 2.51 ERA.
Caruthers' Black Ink and Gray Ink scores of 24 and 127 are lower than the scores of average Hall of Fame pitchers. His numbers are lower due to his short pitching career of nine seasons (he played his 10th season in the outfield). The scores also don't take into account the quality of Caruther's performance at the plate.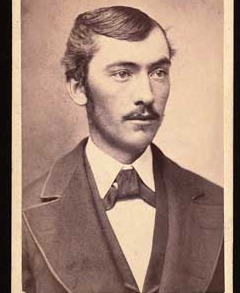 Ross Barnes was without a doubt the best offensive player in the National Association from its beginning in 1871 to its demise in 1875. He led the league in WAR four out of its five years in existence, led the league in hits for three years, and led in slugging percentage, batting average, and on-base percentage twice each. Were it not for a terrible illness, Barnes would have played for much longer than the nine years he spent in the Major Leagues. When asked to select his all-time team in 1918, Hall of Famer Cap Anson selected Barnes as his shortstop.
Barnes' best season was in 1873, when he was only able to lead the league in runs, hits, doubles, triples, stolen bases, walks, batting average, on-base percentage, and slugging percentage. Suffice to say the man could hit.
Barnes' Black Ink and Gray Ink scores are 60 and 147 respectively. Both are well above the average scores of Hall of Fame batters.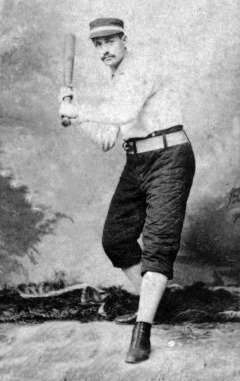 Harry Stovey is a great example of a player whose accomplishments have been overshadowed by the events of the 20th century. Had baseball ended in 1900, Stovey would be remembered as the second-greatest home run hitter in history. In fact, at the time of his retirement in 1893, Stovey was first all-time with 122 long bombs. He also retired with the all-time stolen base record of 509, and that total would have been much higher had stolen bases been tracked before 1886. Over the course of his 14-year carer, he led the league in home runs five times, triples and runs scored four times, and slugging percentage three times.
Stovey's best season might have been in 1889, when he hit .309 with 19 home runs and 119 RBI, both league-leading totals. He also led the league in slugging percentage and runs scored.
Stovey's Black Ink score of 56 more than doubles the average score of a Hall of Fame batter, and his Gray Ink score of 210 is substantially higher than that of the average Hall of Famer as well.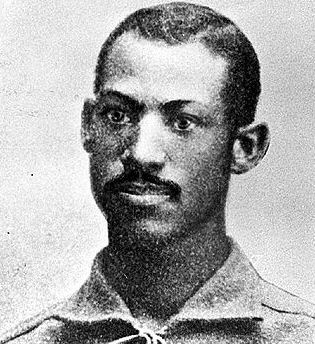 Moses Fleetwood "Fleet" Walker's inclusion on this list is not due to his statistical accomplishments (as his qualifications in that department are slim to none). Walker was the first and last African-American to play in Major League Baseball before Jackie Robinson.
Walker was a solid catcher for the Toledo Blue Stockings in 1884, but was unceremoniously dumped after the season due to the negative reaction from the rest of the league. He deserves recognition as a historically significant player that suffered in many of the same ways as Jackie Robinson with even less support from those around him.
While the other players on this list have impressive numbers that assert their worth, Walker's incredible value to baseball history makes it an absolute travesty that he has yet to be enshrined.